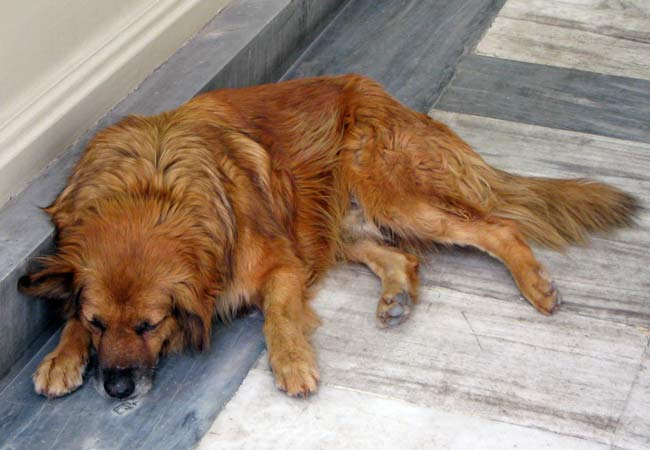 I went on a business trip to Athens for a week in May 2008. Overall I was quite impressed by the place. The main tourist area in central Athens is La Plaka. It's a very old area of Athens and the narrow streets and lanes have been extensively pedestrianised. The old houses have been on the whole tastefully renovated and many have been converted into tourist shops and pavement cafes. The old squares are now almost completely filled with restaurants but the whole place has a really relaxed vibe looked down upon by the great mass of the Acropolis. While I was there, the Parthenon was being renovated and so covered in scaffolding. However it was still very impressive as were the views from the top. Apart from La Plaka and the Acropolis there is nothing much else to see in Athens except perhaps over 200 museums and quite a pleasant central park.
What everyone comes to see in Athens..the Acropolis. This photos was taken from a nearby hill by telephoto and shows the harbour of Piraeus in the background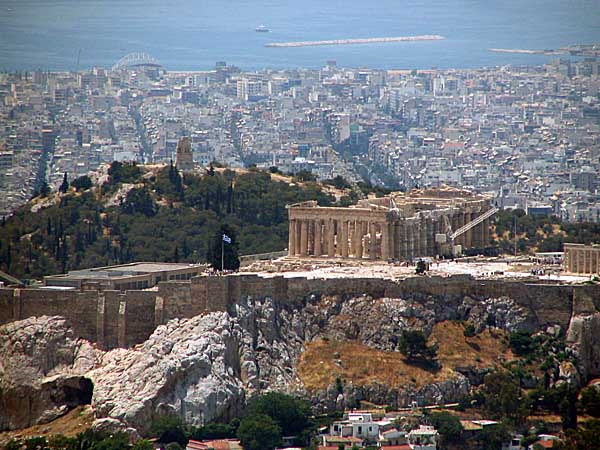 View of the Acropolis from La Plaka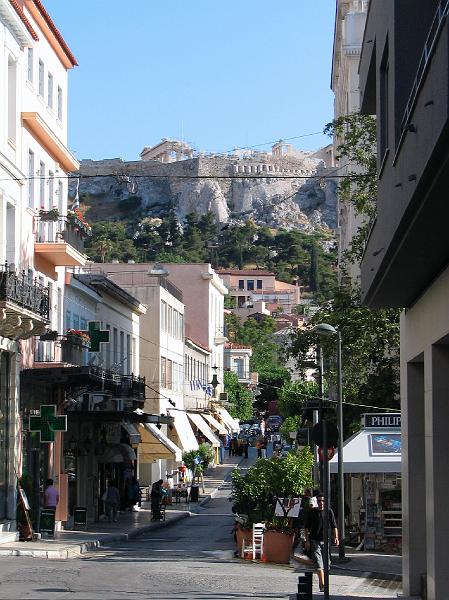 View from my hotel during the day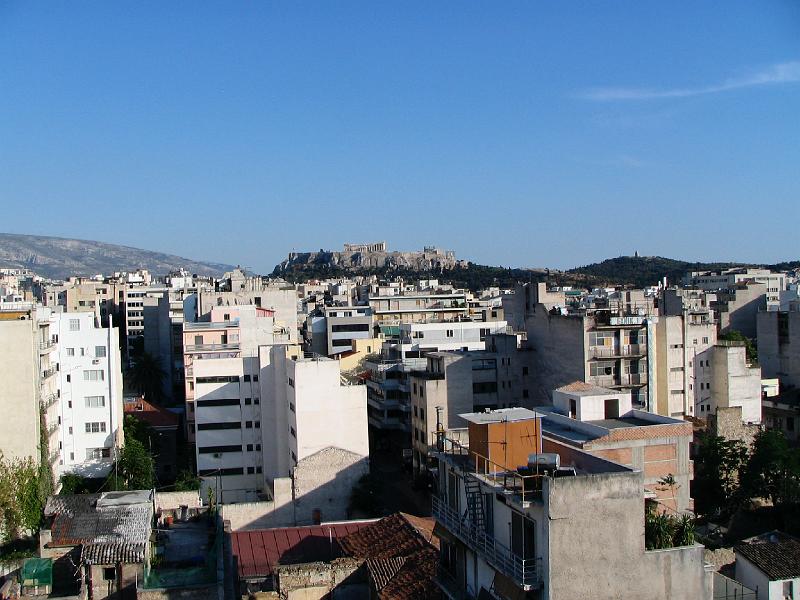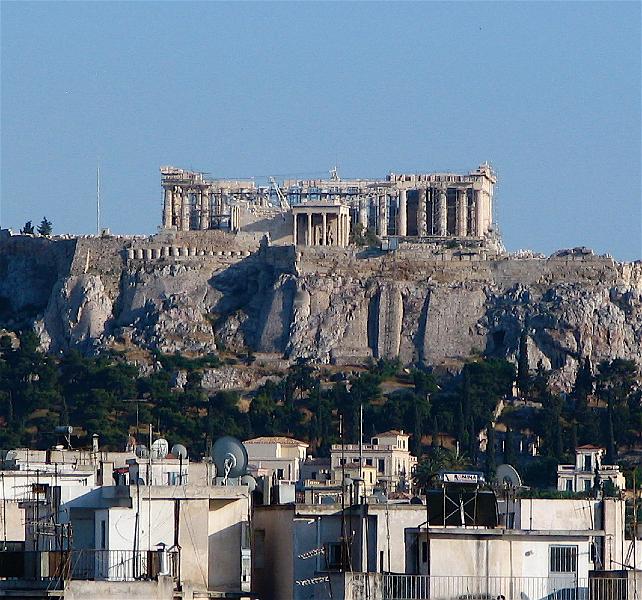 And at night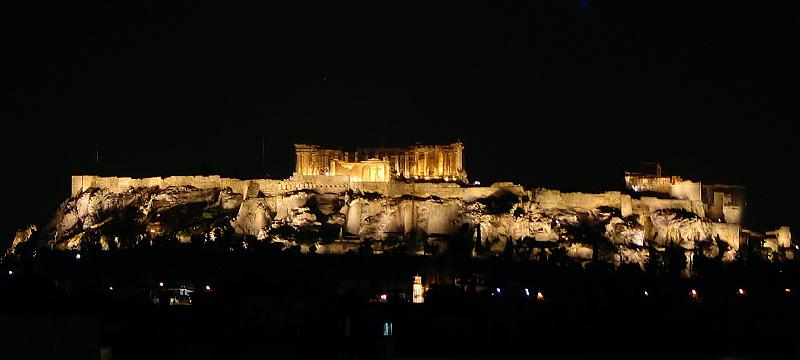 I love fish markets!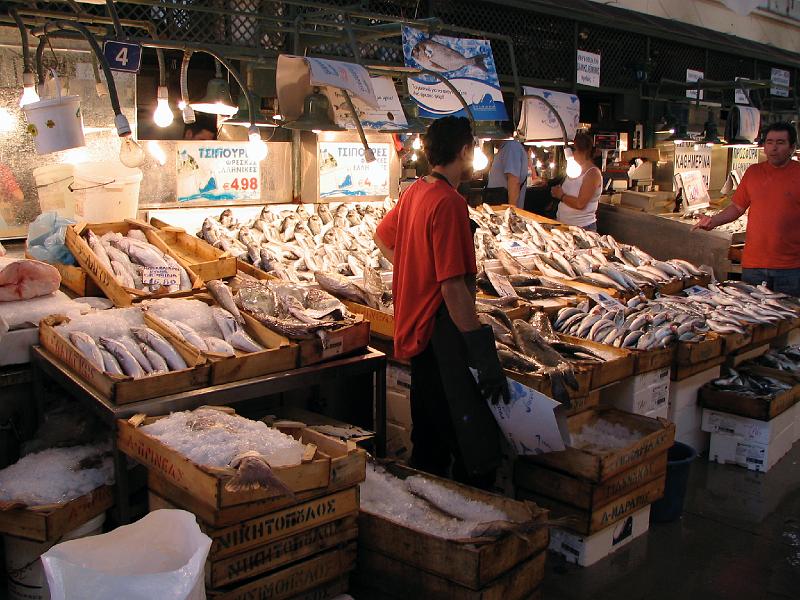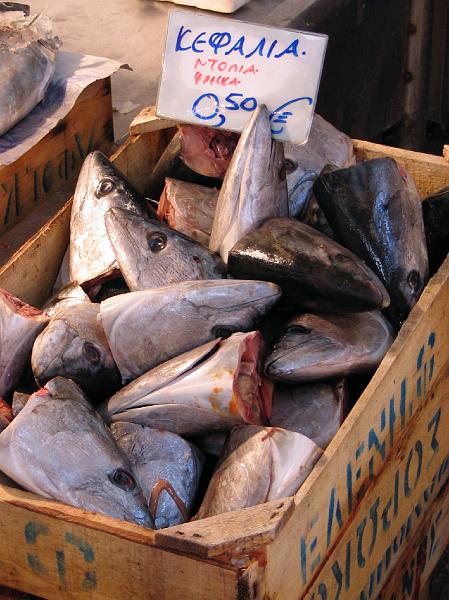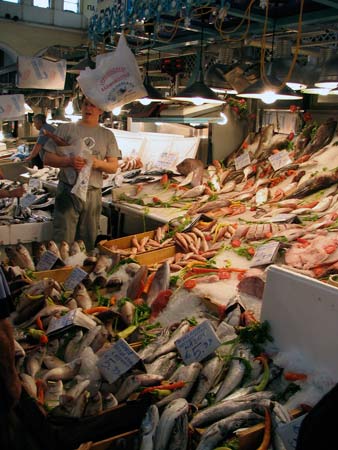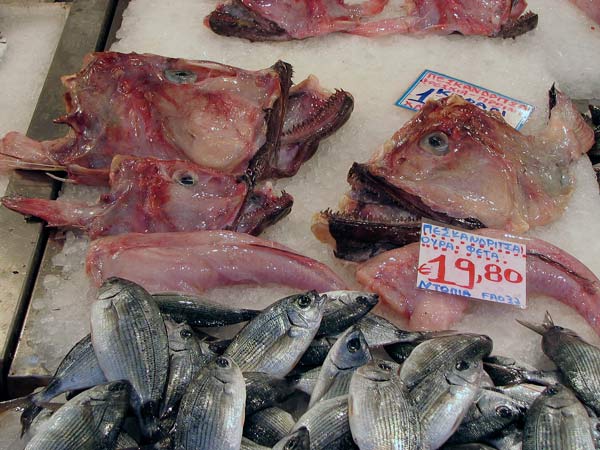 And nut stalls!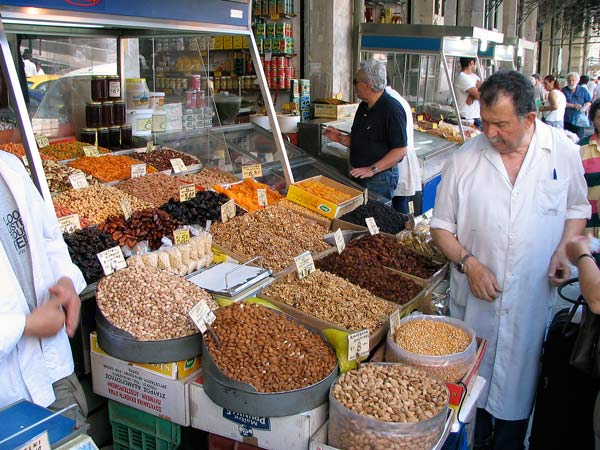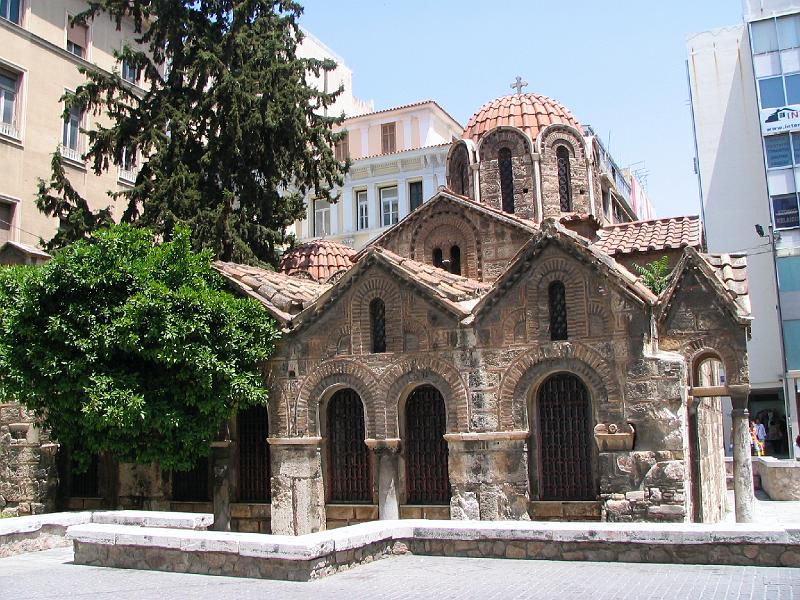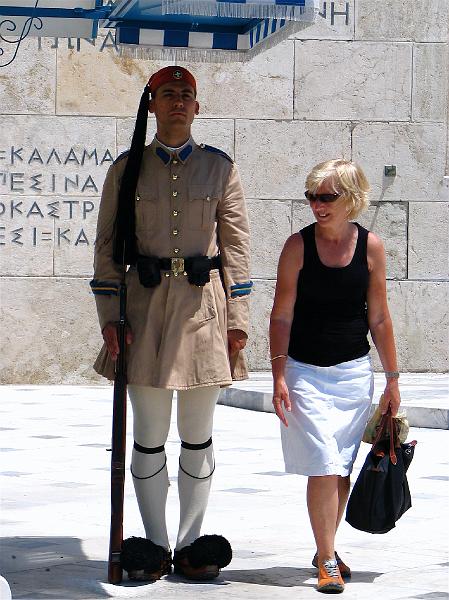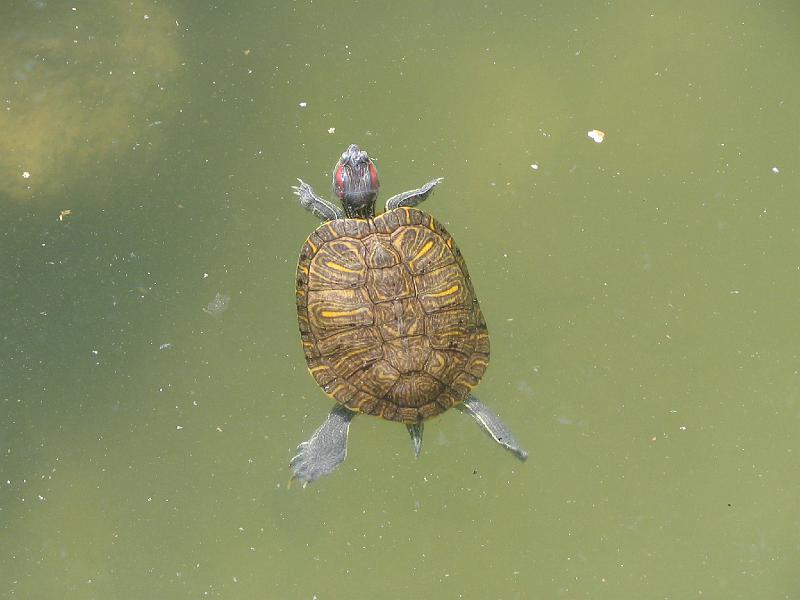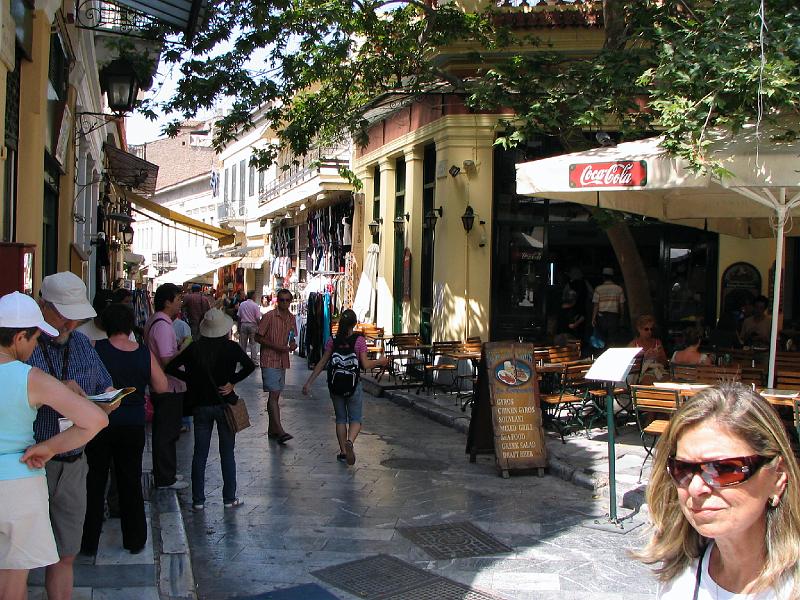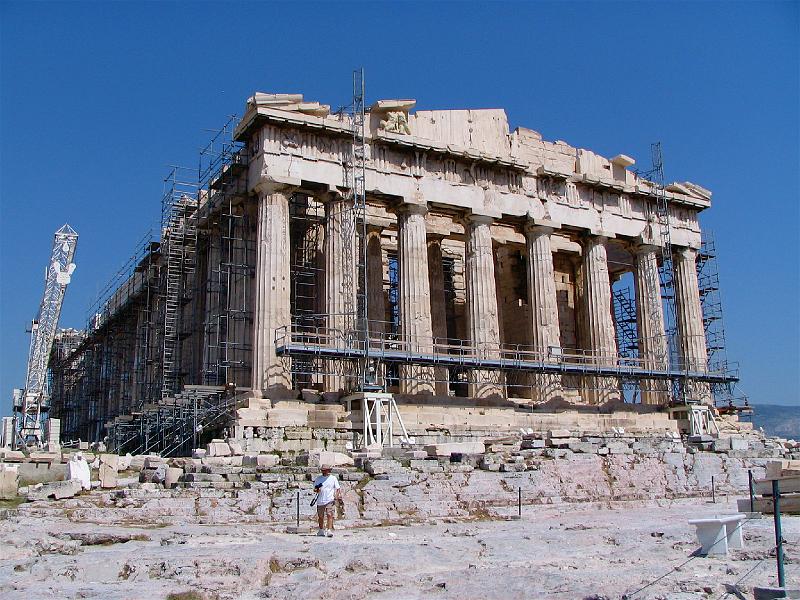 One abiding memory of Athens was the amount of HUGE stray dogs, as you will see one was lying unmolested in a cosmetics store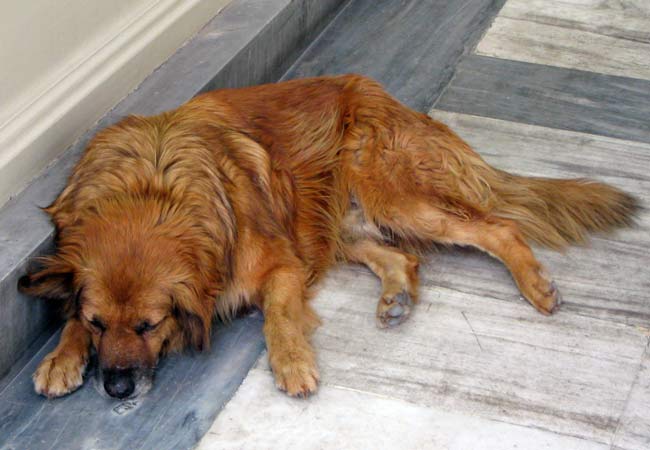 View from the Acropolis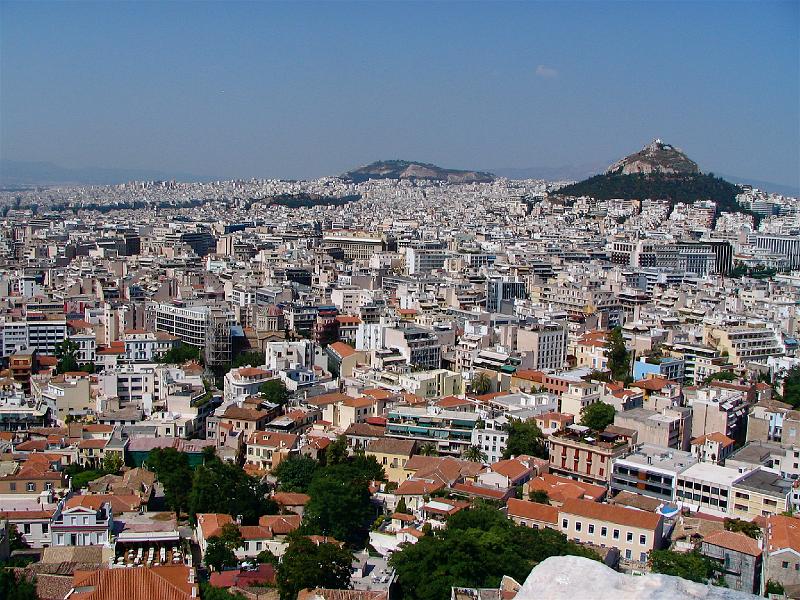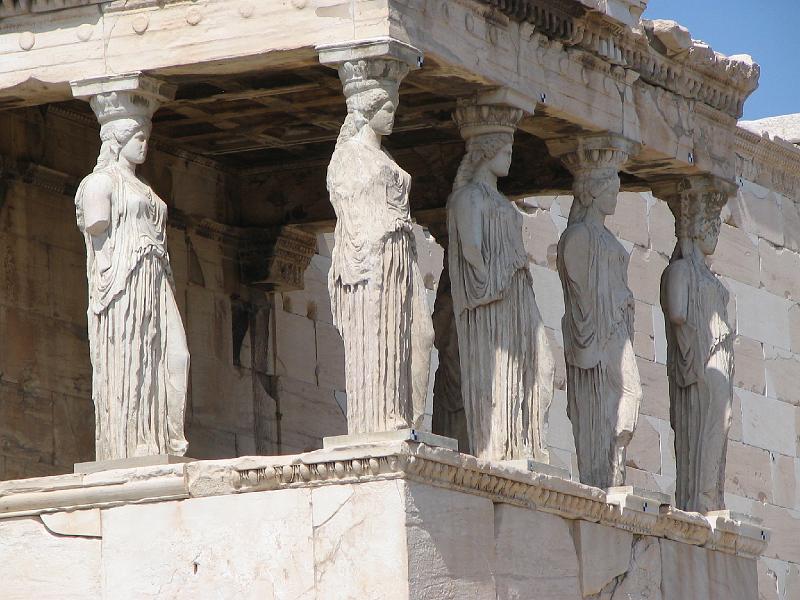 Cafe in La Plaka square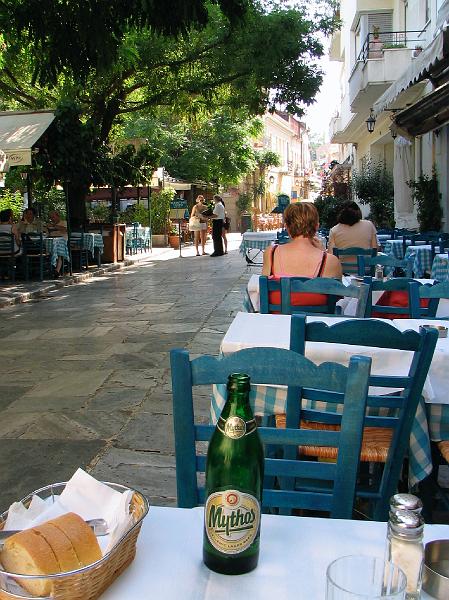 Another stray dog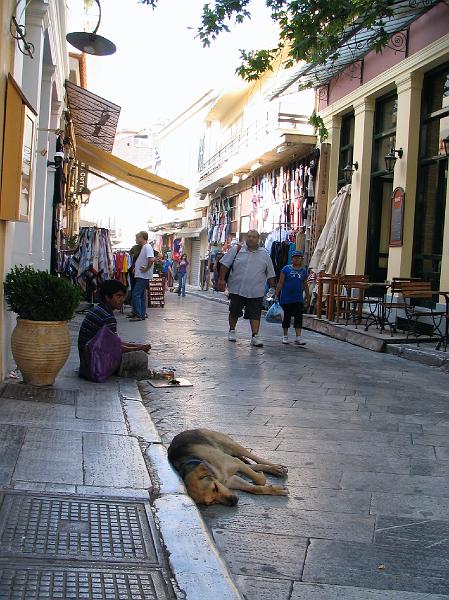 Another restaurant