Camping up north
Camping up north
Recently we had friends staying at Casa Azul and that meant we could leave them to look after the chickens, bees, veggies and the hairy one (we only had Jussi then) and enjoy a few days camping. Everyone we knew in Portugal said the Minho region was gorgeous so we decided to head up north.
On the way to the campsite we stopped for lunch in the historic town of Amarante. No photos of the delicious roast lamb we enjoyed but here are some of the church of Sao Goncalo along with the bridge and the river which runs through the town: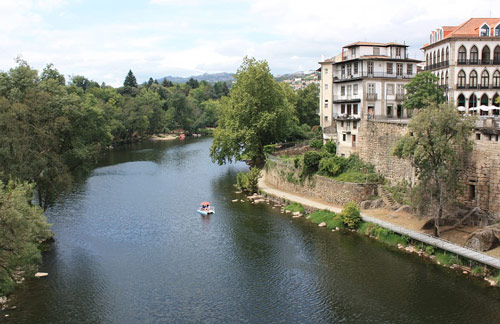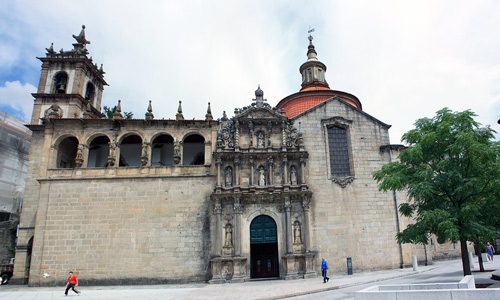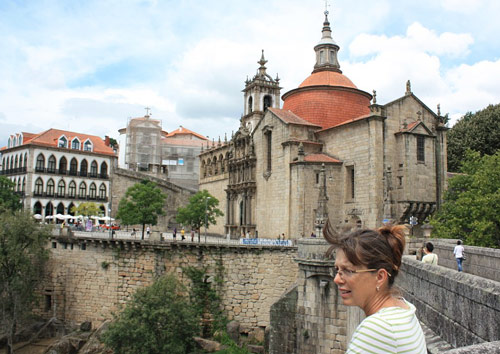 After lunch we headed to our campsite – Quinta de Rio, an old vineyard run by a Dutch couple in the shadow of Monte Farinha near the small town of Mondim de Basto.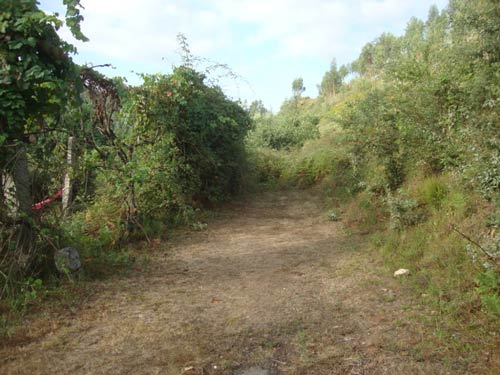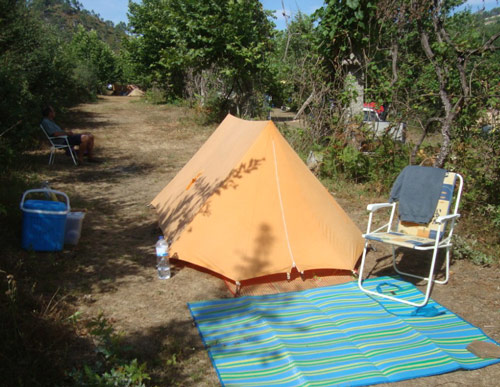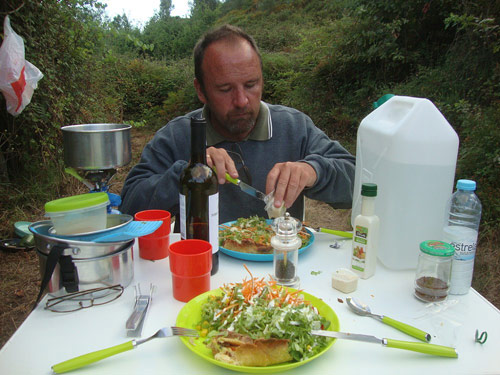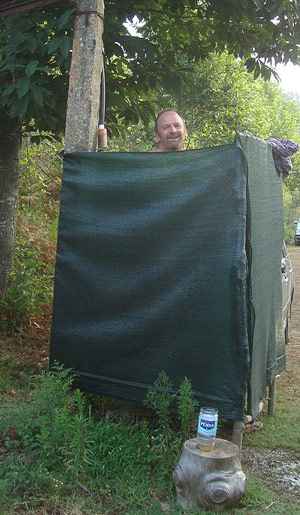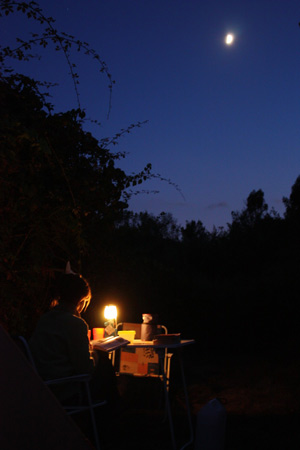 and here's a video we did for podcastsinenglish.com
Day Two
The previous evening we were swimming in the river but today we woke up to a persistent drizzle. Breakfast was a delicious bacon and eggs at the campsite but it had to be enjoyed in the car to avoid the rain.
The situation hadn't improved much when we arrived in Braga as can be seen below. We quite liked Braga and despite it being Portugal's third biggest city, the centre felt very small and quiet. Just like the cathedral: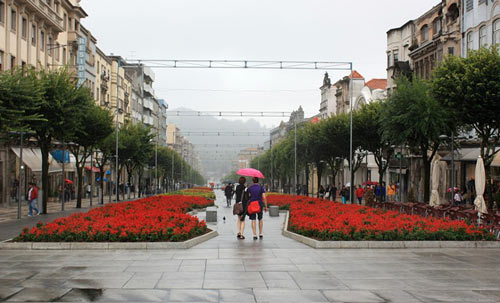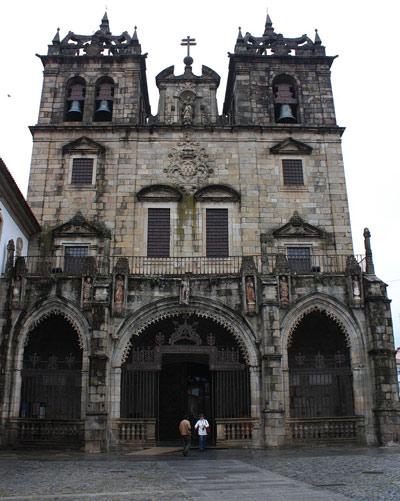 By the time we came out of the cathedral, the weather had improved no end and we enjoyed a very tasty lunch in the emerging sunshine.
Then we headed a few kilometres east of Braga to Bom Jesus do Monte. This is a very famous pilgrimage site in Portugal. The pilgrims don't come for the church at the top of the hill but to climb the extraordinary baroque staircase. We, however, not being penitent pilgrims took the funicular. We did walk down the stairs though in order to see the sets of fountains on each of the levels, with water coming out of the eyes, ears, nose and mouth of the various sculptures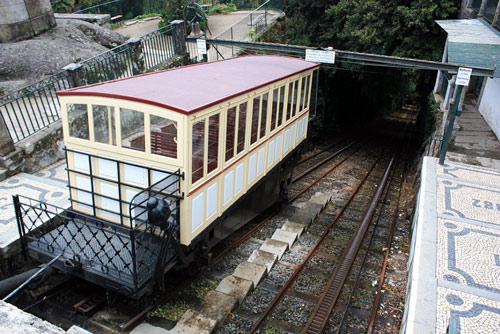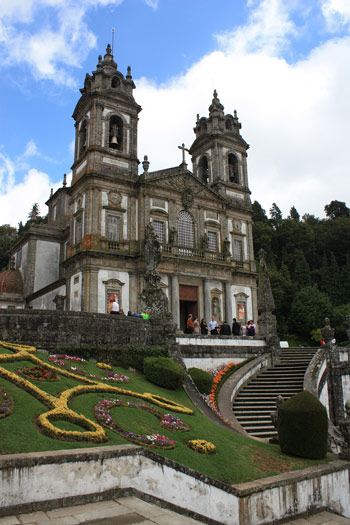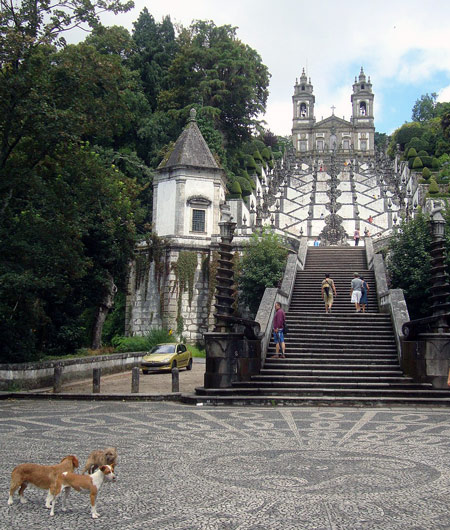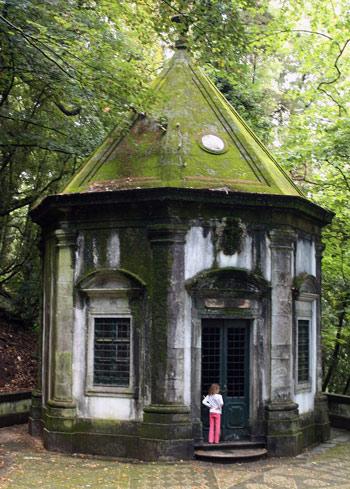 After Braga we headed for Guimaraes, the European capital of culture for 2012. It is also a world heritage site which is no surprise as the centre is delightful. We parked on the hilltop just next to the castle and near the Paco dos Duques. This is a medieval palace but was renovated in the 20th century as a presidential residence for Salazar. After exploring the palace we headed down into the old quarter, a delightful rabbit warren of narrow streets and sunny squares. After a welcome rest and a coffee we headed into the new city which was almost as pretty and still had plenty of interest. The lady in one of the pictures below was, like us, admiring a procession of horse carriages circulating the gardens around the Nossa Senhora da Consolação e dos Santos Passos Church, also pictured below.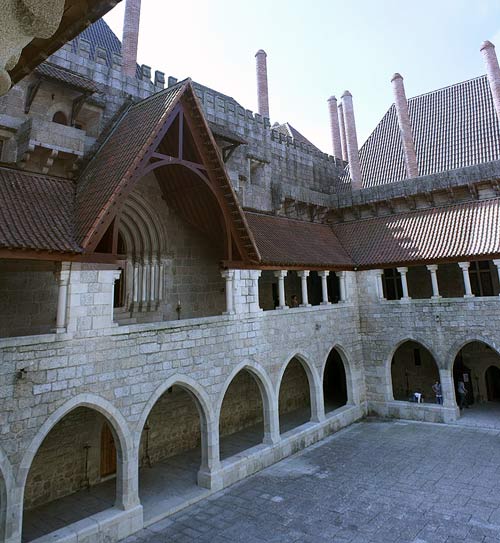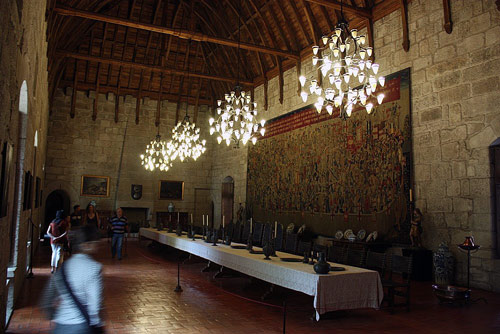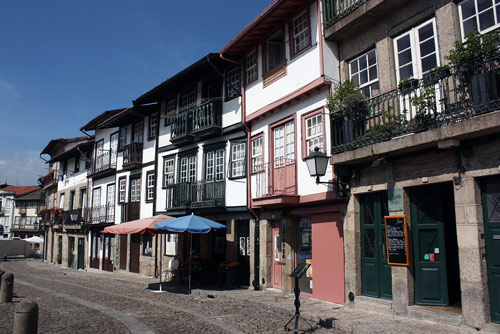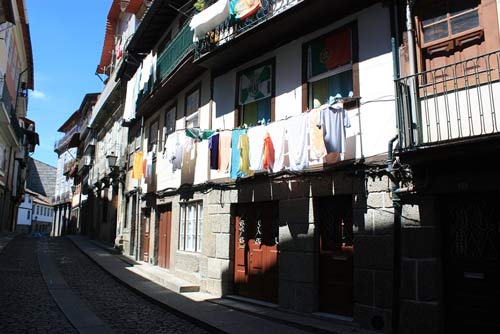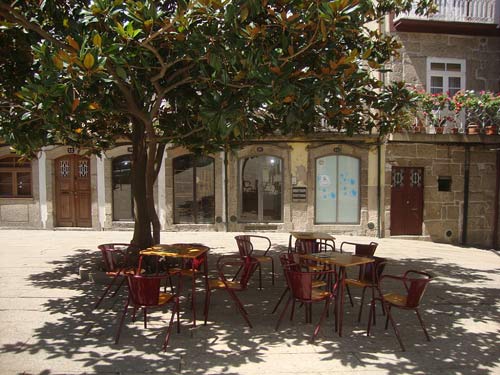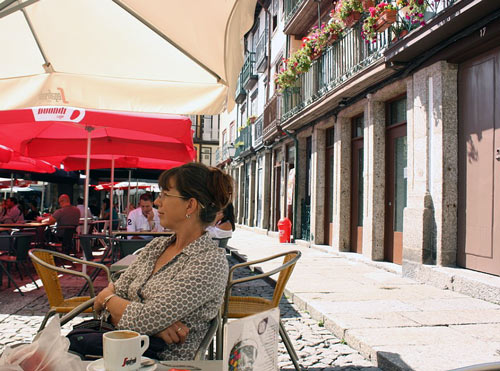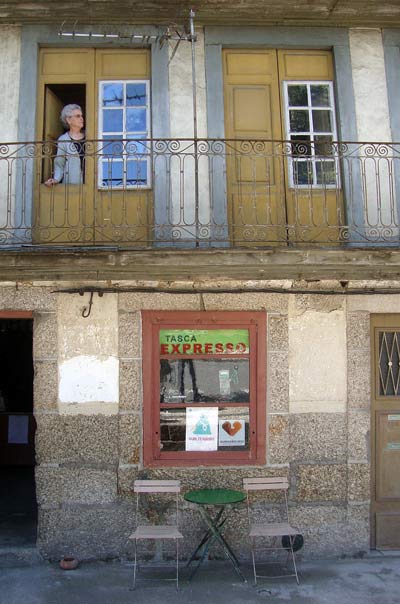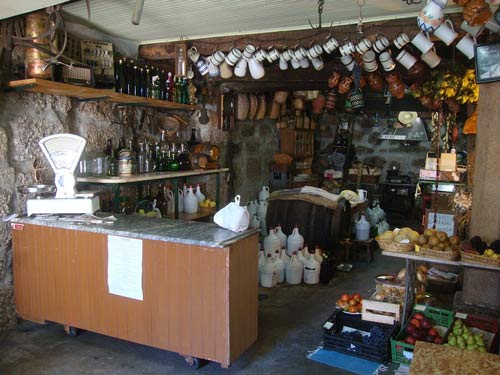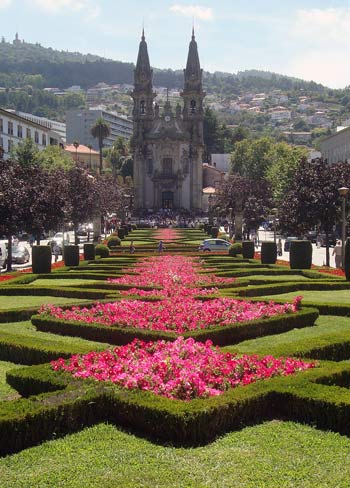 More photos here