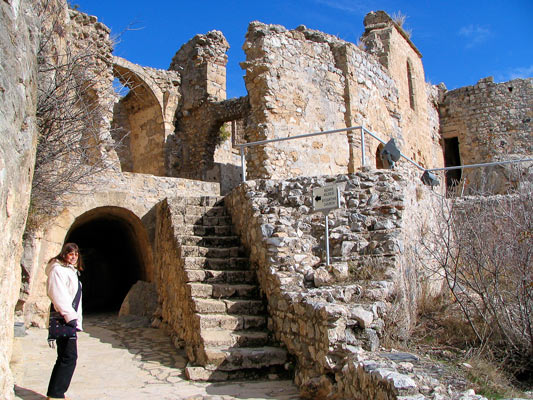 St. Hilarion
St. Hilarion
Although not far as the crow flies, to get to St. Hilarion Castle we had to climb up the Kyrenia range of hills. We started at the farwest and here is the view to the north west cape of Cyprus – the Korucam peninsula.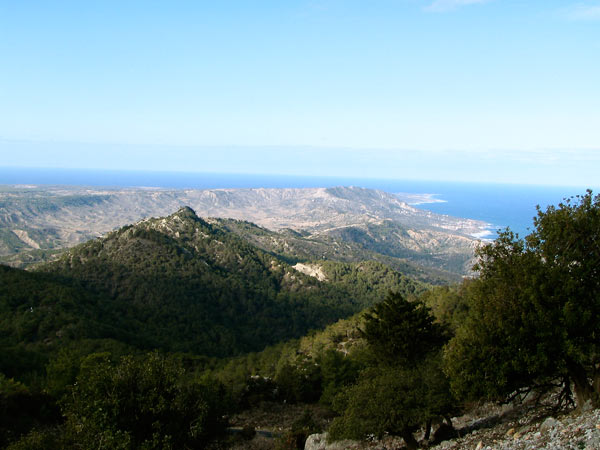 From here we drove due East with the narrow plain of the north coast to our left and we could see the snow capped Taurus mountains of Turkey in the distance.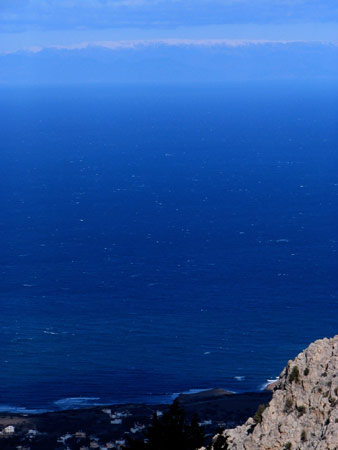 The road was narrow and treacherous as it wound its way around the craggy lofty peaks but eventually we could see our quarry – St Hilarion Castle almost invisible against the very rock from which it was built.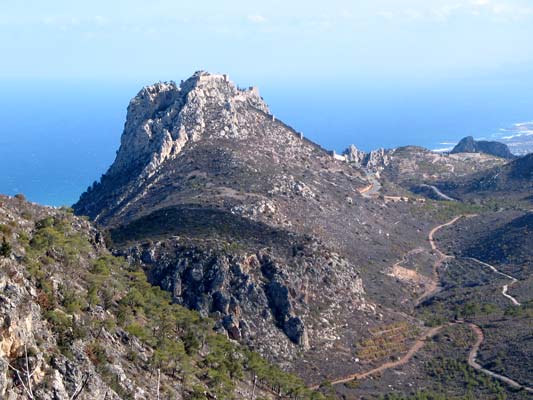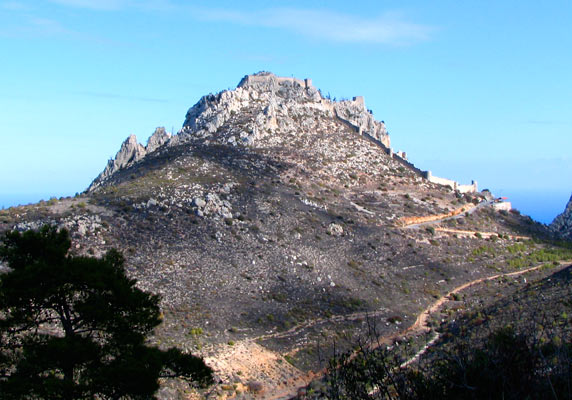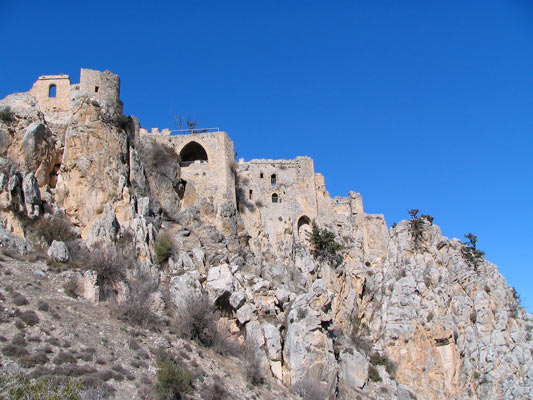 Black Redstart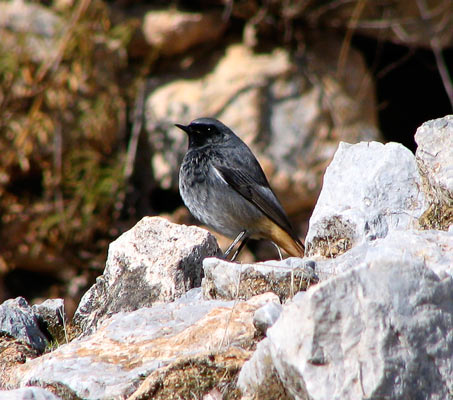 The name of the place came from a little known hermit who fled Palestine in the 7th Century and lived up here for many years. A monastery and then a fort were built around his tomb. The Crusaders with Richard the Lionheart took it over in the 12th Century and from then on it has been inhabited by the Lusignons, the Genoese, the Venetians, right up to the Turkish forces who arrived here in 1975. In fact there is still a tank perched precariously on the road to mark the 1975 invasion.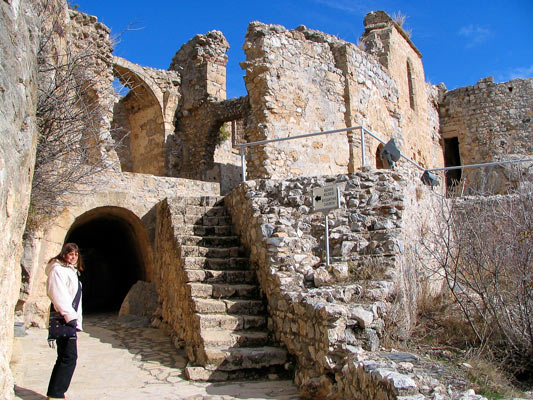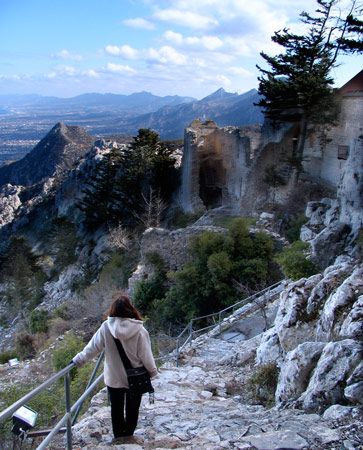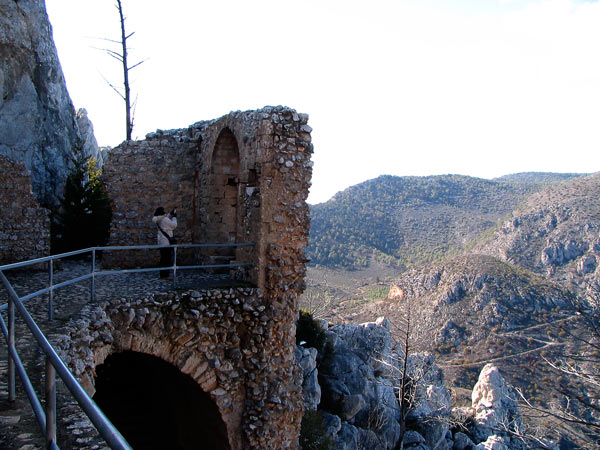 The castle clings to the side of the hill and you can climb to the top for great views. From here you can see along the northern coast of Cyprus right up the pan handle in the far East.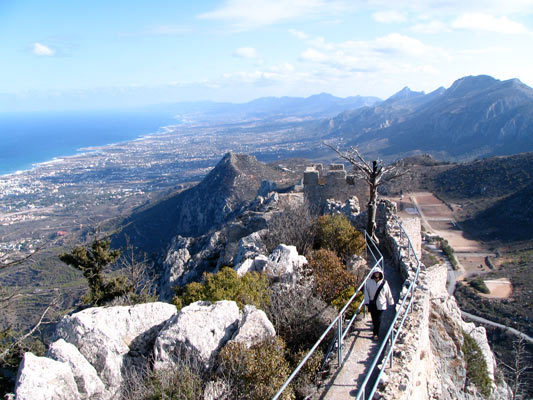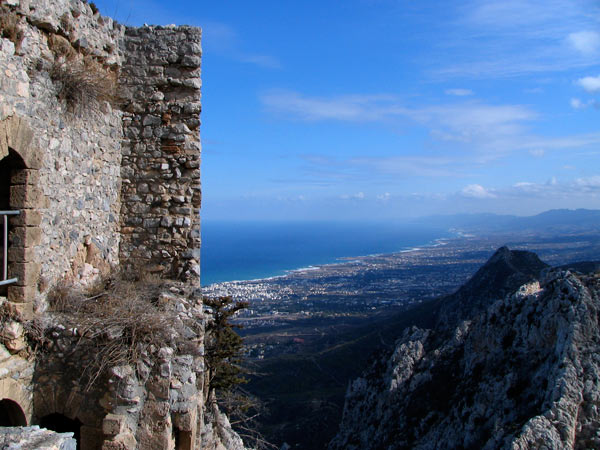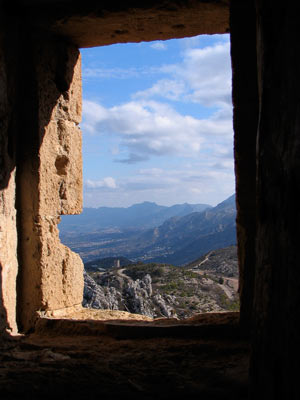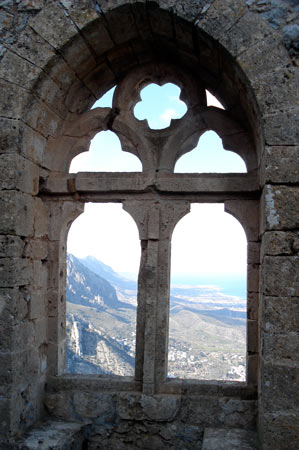 You can also see west along the ridge of peaks from which we came.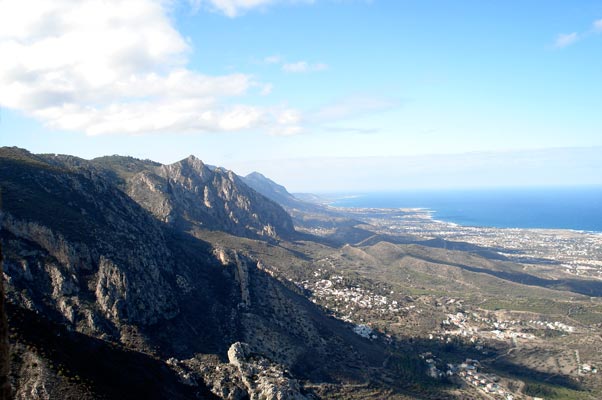 You can also see Kyrenia in the distance which has its own ancient castle.