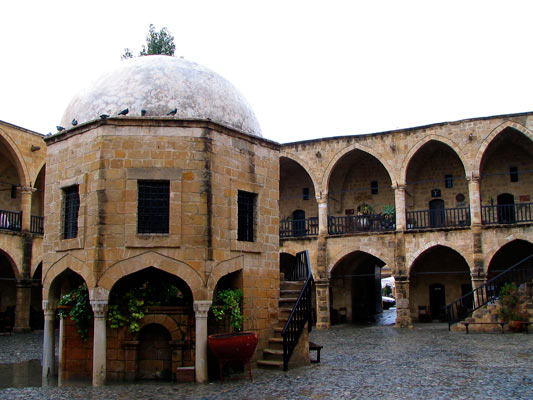 The day we explored Nicosia was the worst weatherwise of our holiday. Cold and dreary – just like a typical British weekend! It didn't dampen our spirits though as there were plenty of things to do. Old Nicosia town is completely encircled by a number of bastions, built in the middle ages and as you can see from the map below still pretty much intact. It also means that the old city itself has been relatively untouched by development and so is still a labyrinth of narrow streets and alleys. In fact the map below is one of many to be found all over the city which certainly help in finding your way about, much better than scouring the guidebook every few minutes. What it doesn't show is that the southern half is part of the Republic of Cyprus and the two are still separated by walls and barbed wire – euphemistically known as the 'green line'. We only walked around the north as it is supposed to be more interesting than the south, has most of the old monuments and the checkpoint to cross between the two parts is now way outside the old city.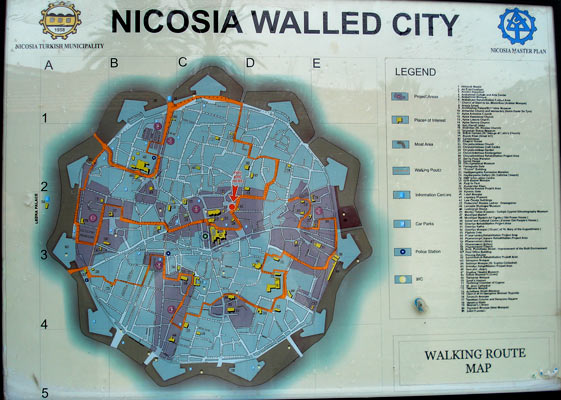 When the Ottomans took Cyprus in 1570 many of the churches were desecrated and converted into mosques. The grandest of these, the Ayia Sofia, was not spared. It was built in 1209 in grand gothic style and saw the coronation of many Venetian kings. During the invasion, the towers were destroyed and the Ottomans wasted no time in replacing them with two incongruous looking minarets. They also laid waste to the inside and whitewashed the walls leading to a rather bare and unattractive interior. Even the mihrab which was put in place seems rather ugly. However a lot of carvings were spared like the ones below.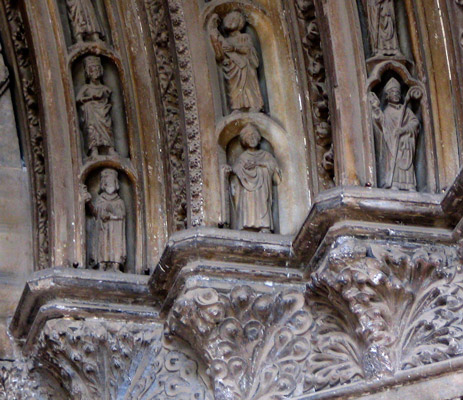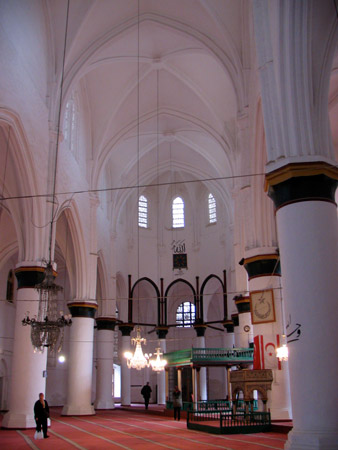 Another Gothic church – the 14th century St Catherine's suffered a similar fate and is now the Haydarpasha mosque.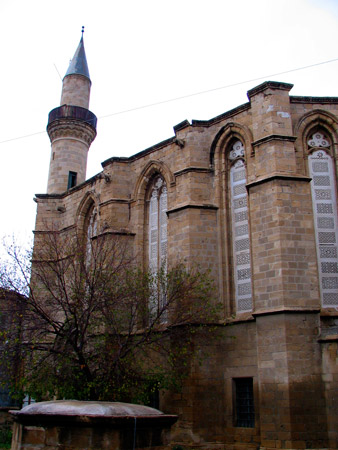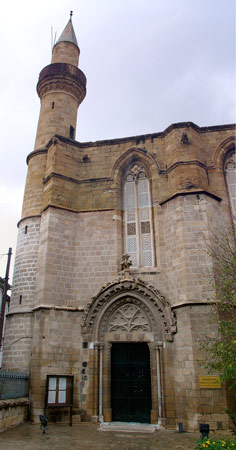 One of the most impressive buildings in North Nicosia is the recently renovated Buyuk Han, 'The Great Inn', a former caravanserai and now the setting for a number of art and craft galleries and a cafe.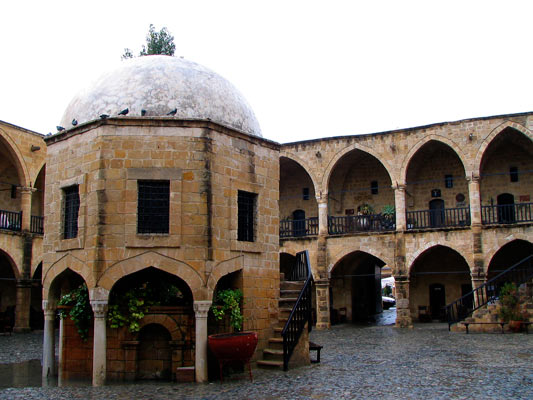 There are also quite a few interesting buildings dotted around the centre.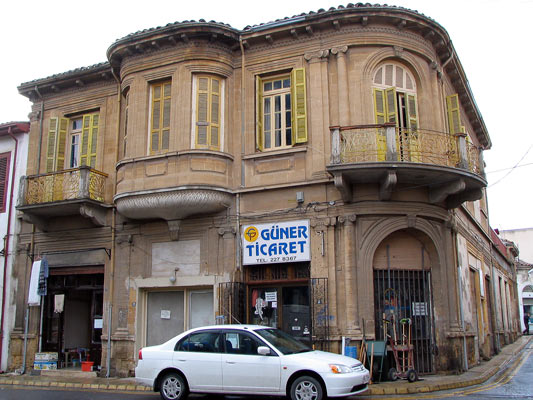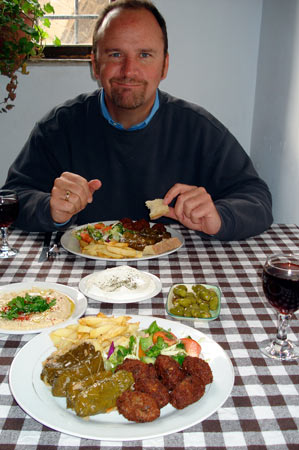 Turkish delight!.