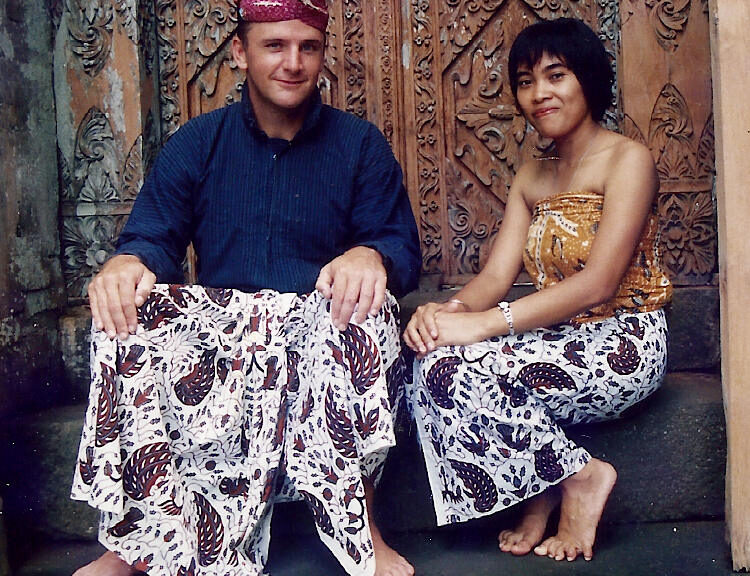 I was settled in Sri Lanka and had a couple of weeks holiday over Christmas and New Year 1999. So what to do? Return to Indonesia of course and see some old friends. It was also a chance to explore someplace new – namely Central Java. I spetn a few days over Christmas in Bandung with old friends , then me and Lis took the train to Yogyakarta . We splashed out on "Eksekutif" class and stayed at the Karunia Hotel.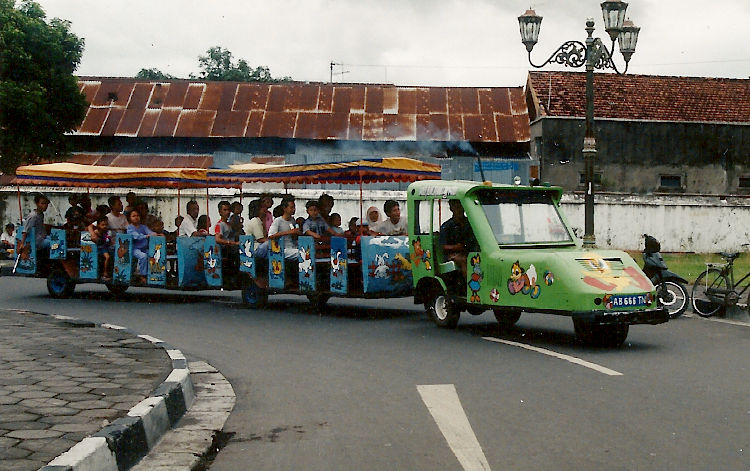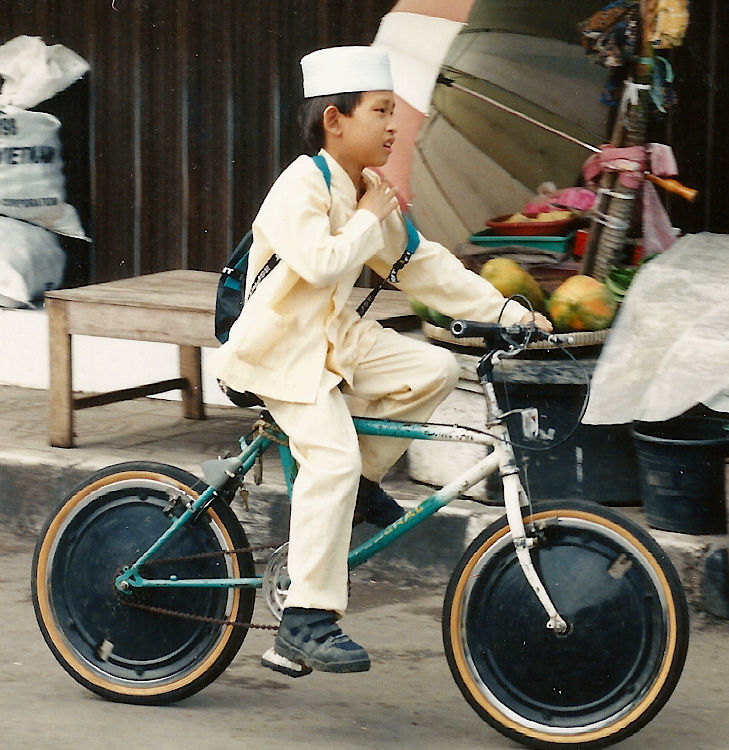 Lis insisted we visit Imogiri which is the site of the tombs of the sultans of Mataram who ruled the area in years past, and dating from 1645.  We hired a moped to get there but after gasping up 300 steps we were told they were closed for puasa (Ramadan) but we still had some photos in typical Indonesian style with traditional costumes.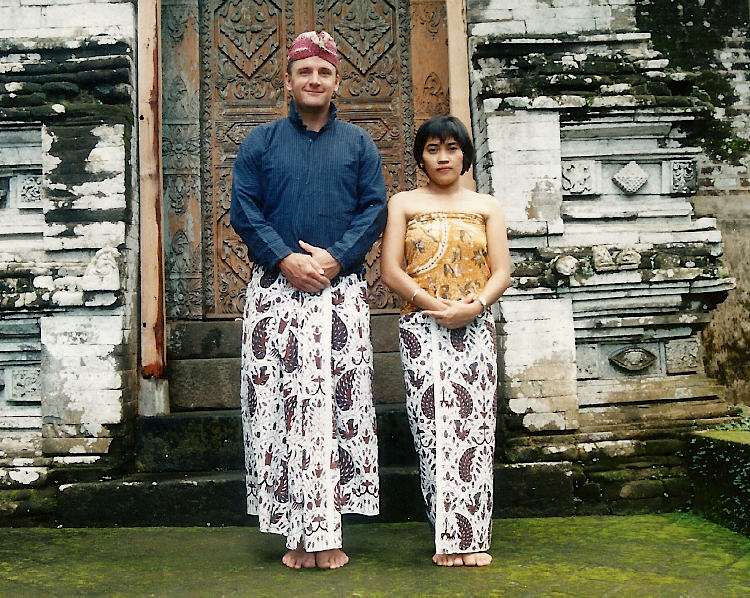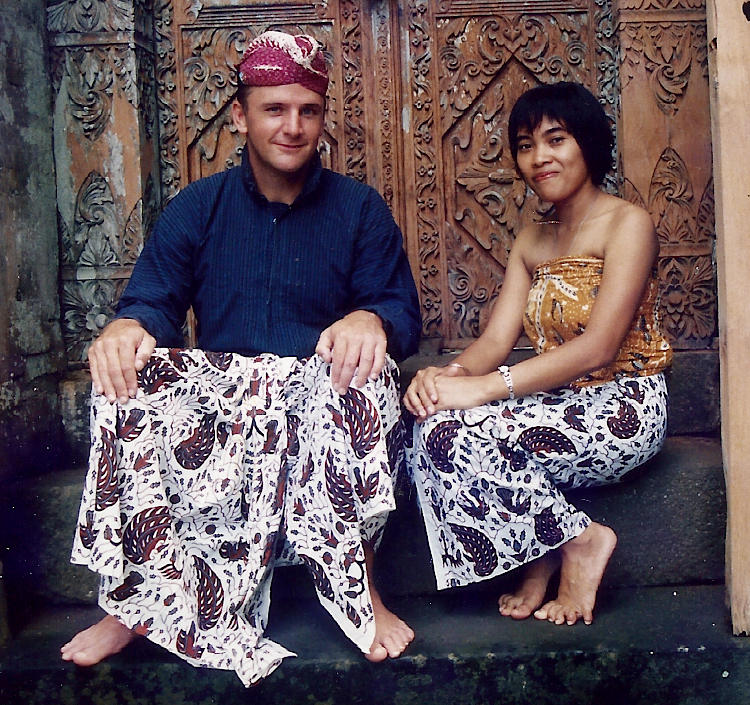 Then we were off to the beach – Parangritis, passing through some lovely countryside on the way. It was actually a bit better than I thought – just a beach, losmen, rumah makan but a lazy relaxed air with dokars on the beach and plenty of coastline to explore. And we had an excellent seafood lunch before heading back to town.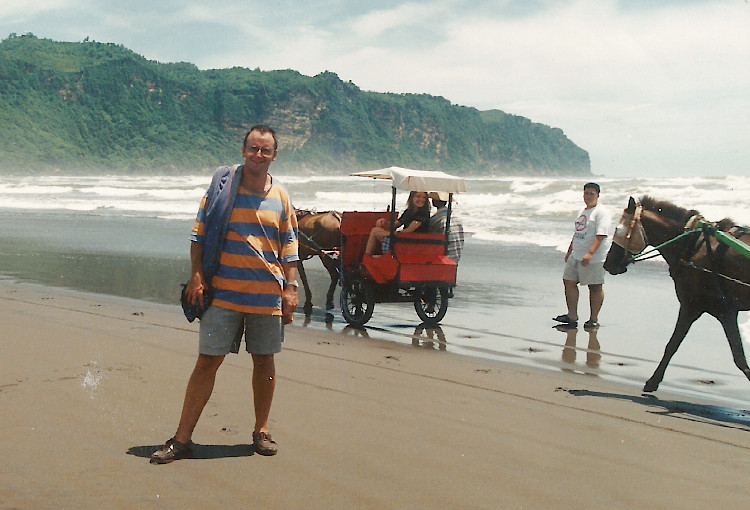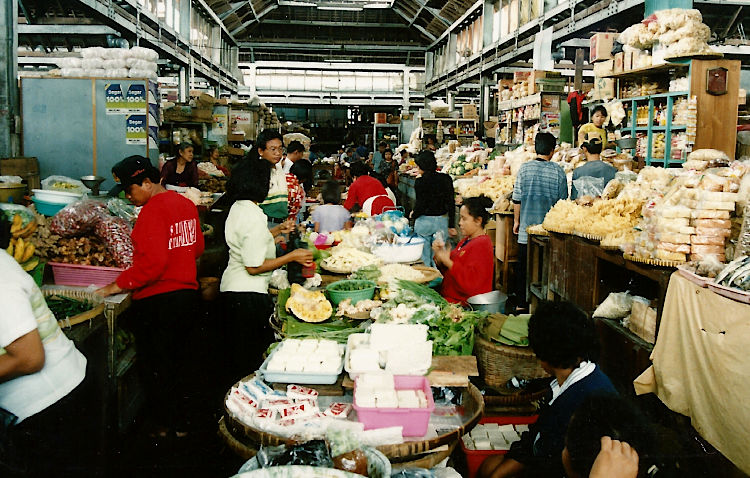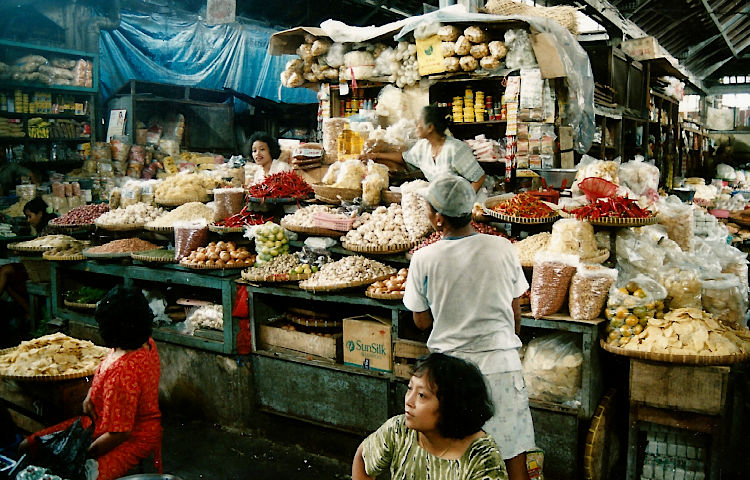 The following day we were off to Borobudur, one of the most spectacular architectural sites in the world and of course on the UNESCO World Heritage list.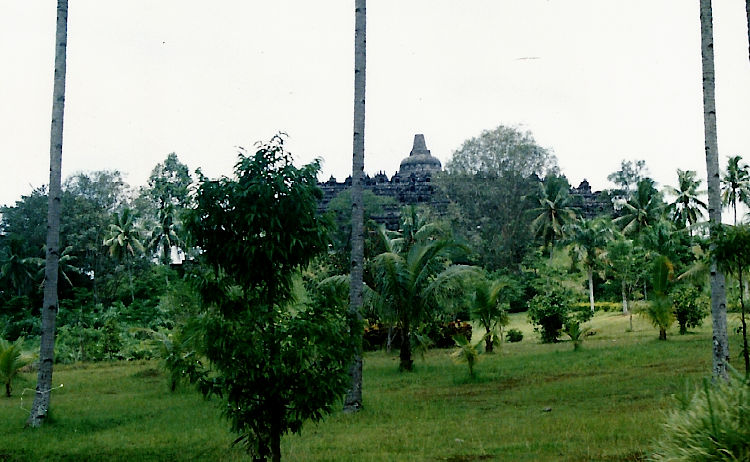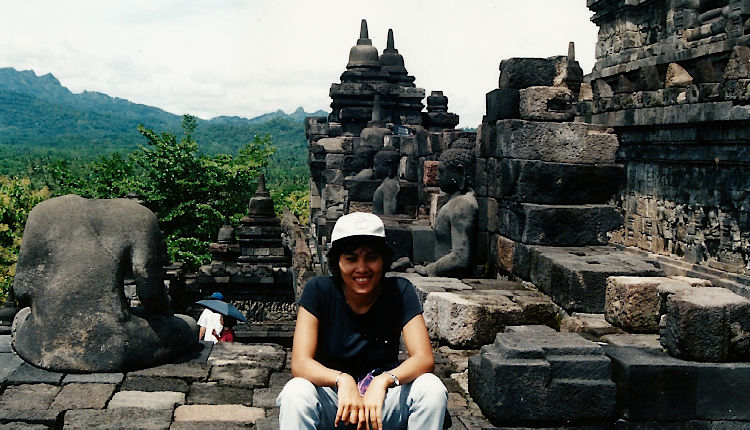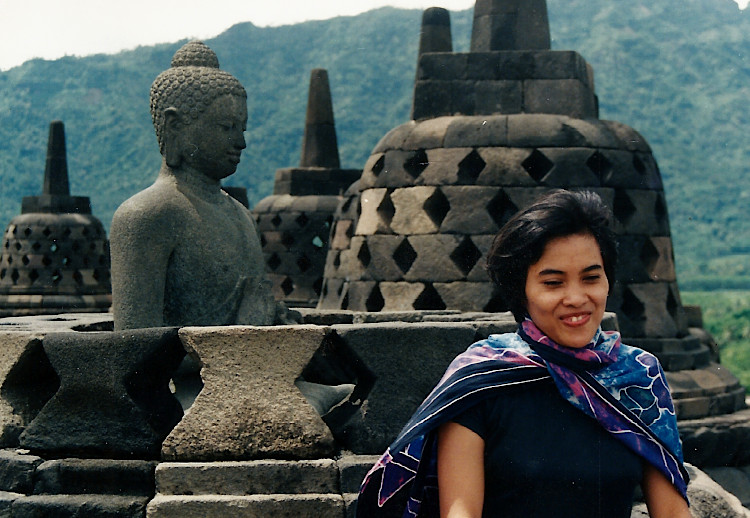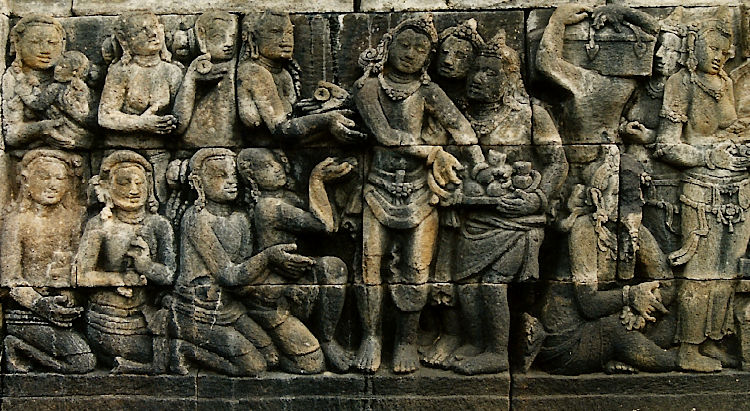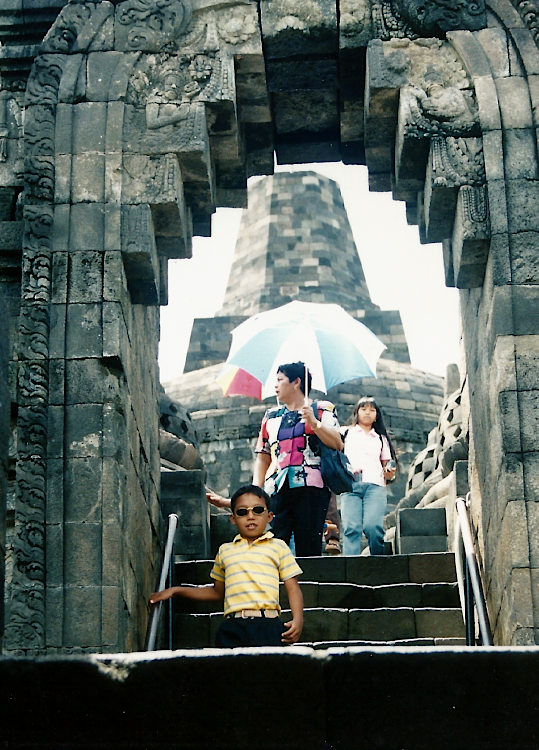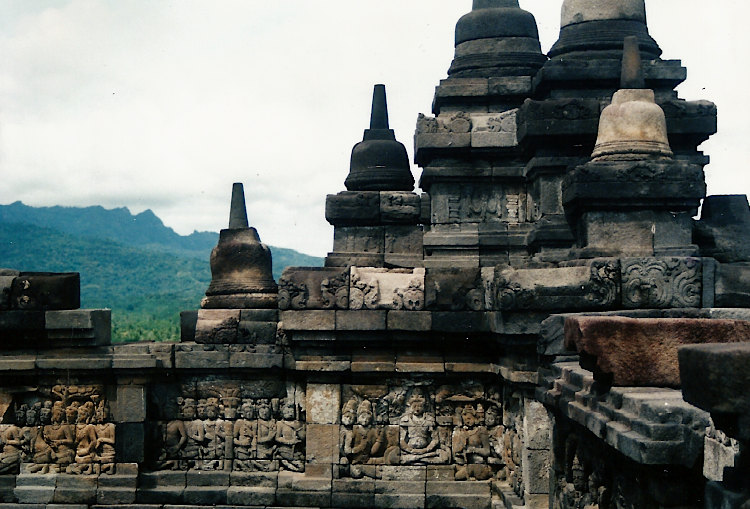 For New Year we visited Lis' family – and as it's Indonesian, very large. I was rather surprised that Lis wasn't sure how old her parents were – they don't seem to celebrate birthdays. I also didn't note the name of the village but I do know it was near the town of Bandungan and from here we went to visit Gedung Songo, where there were five Hindu Chedis situated on a pretty hillside, which we couldn't really see as the area was swathed in fog. I did actually note however, that it was quiet and had a rather meditative atmosphere.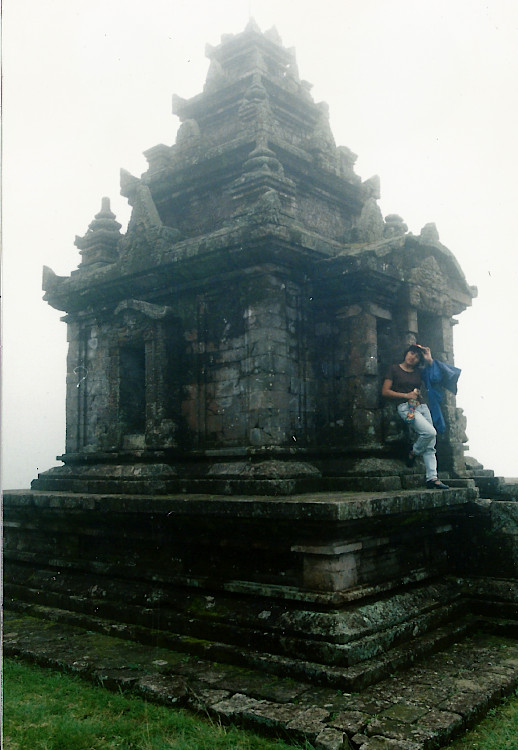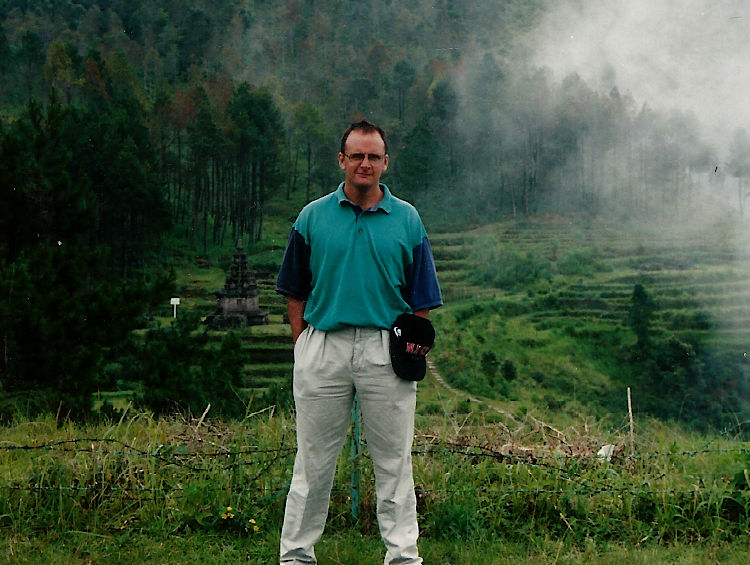 New Year's Eve was a big highlight for me, in the village there was a wayang performance. It seemed the whole village was there along with the puppet master, his assistants and a gamelan orchestra. It didn't seem to bother them that everyone continued chatting through the performance, which apparently was going to last all night. We walked back to the house to the accompaniment of the frogs and by the light of the silvery moon.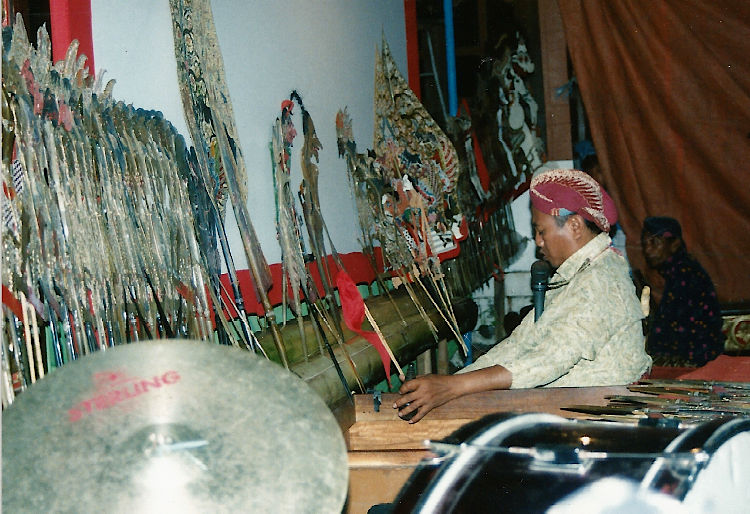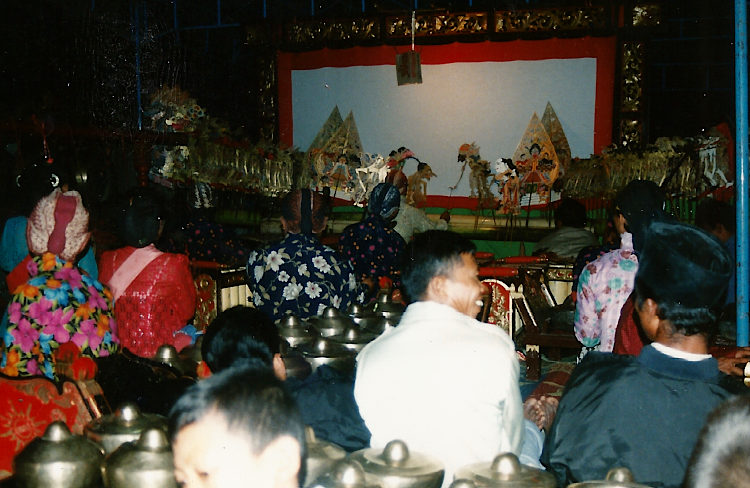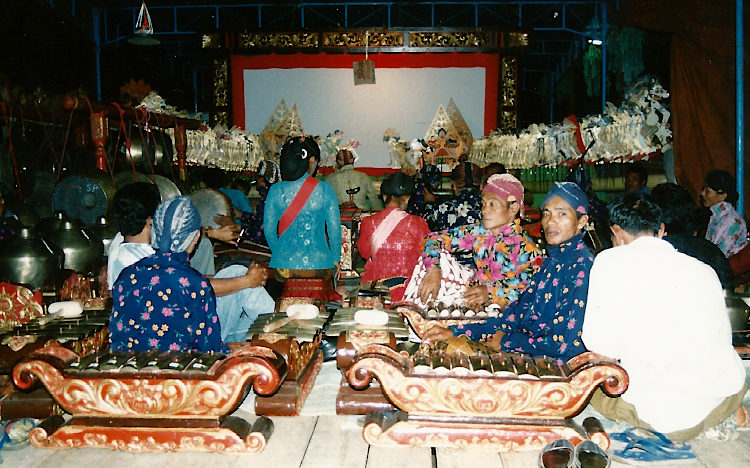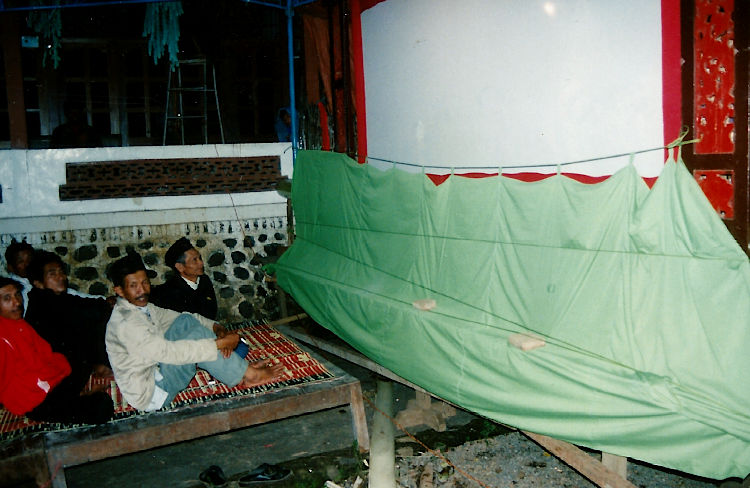 A couple of days later we were on the move again – to Solo and booked in at the Paradise Guest House. I noted that the place was very light and airy – a big old villa located up a quiet alley. The weather remained cool and drizzly. Solo is a relaxed city, not much to do except mooching in the markets. One evening we went to an amusement park and I won a bottle of Guinness on a hoop-la stall.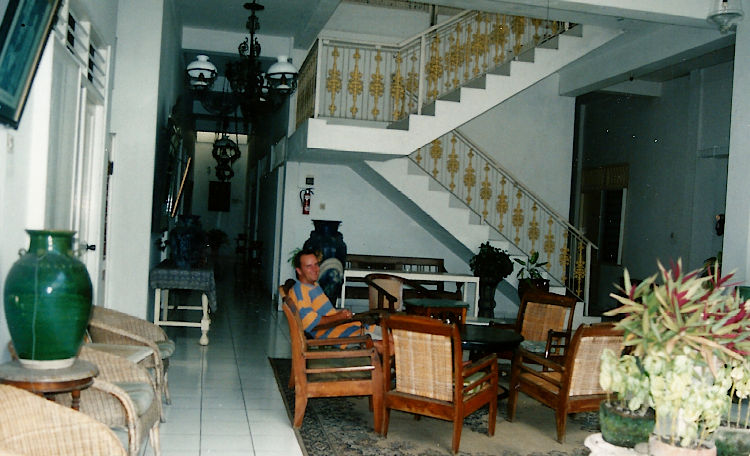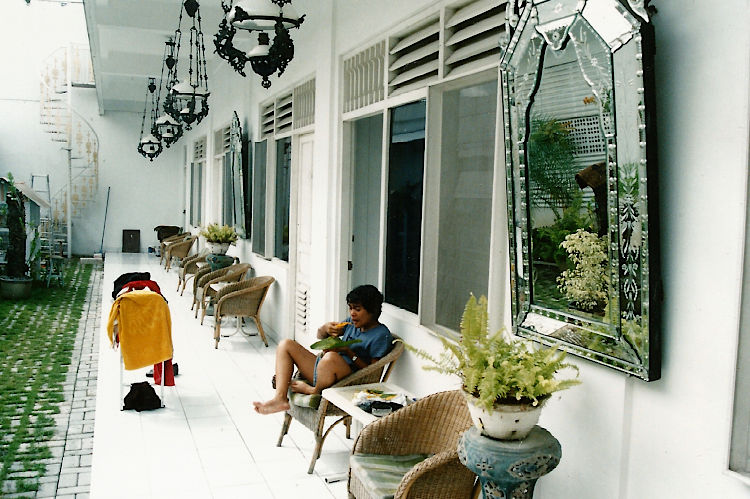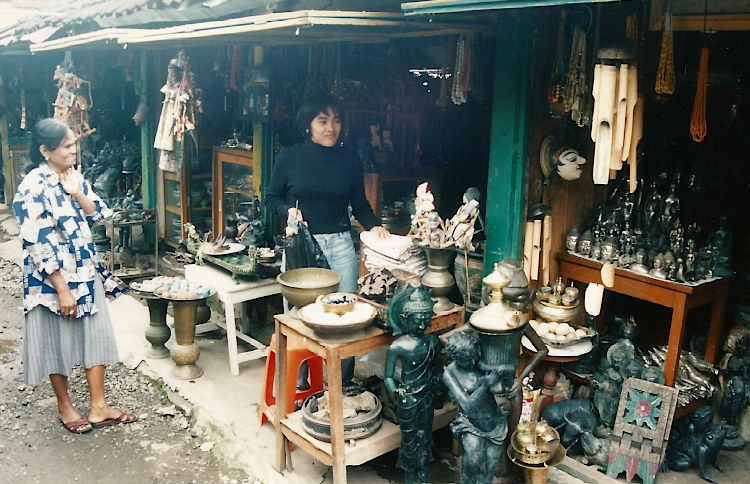 The following day I said goodbye to Lis. She was going back to Bandung. I was heading further East to Kudus. My first diary entry here says, "Kudus is a pleasant town – with no features that are likely to make any impression on me at all" Makes me wonder why I came here! Even the guide book only said that it was an important Islamic holy city and is still a pilgrimage centre. Still, the hotel was pretty good – Notorsari Hotel (Seems to be called the Amandah in 2023). Perhaps the only highlight – The Kretek museum! the famous Indonesian cigarette.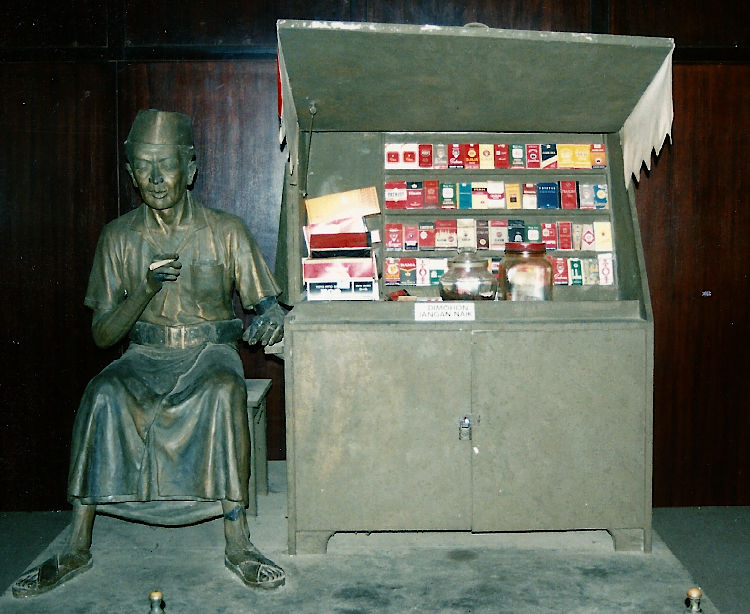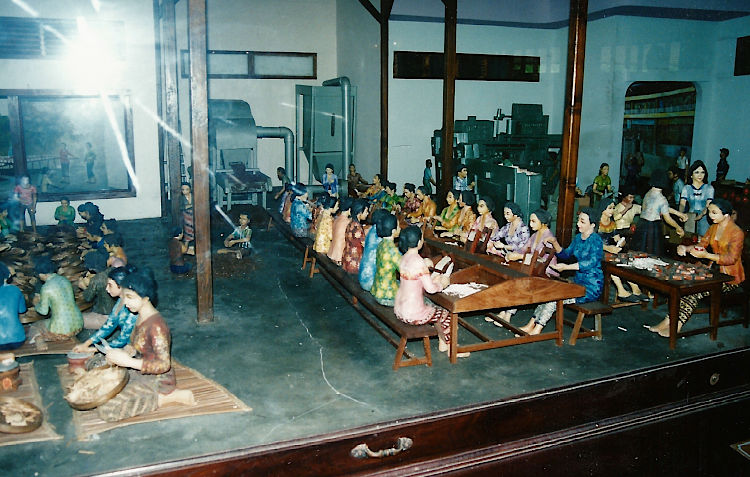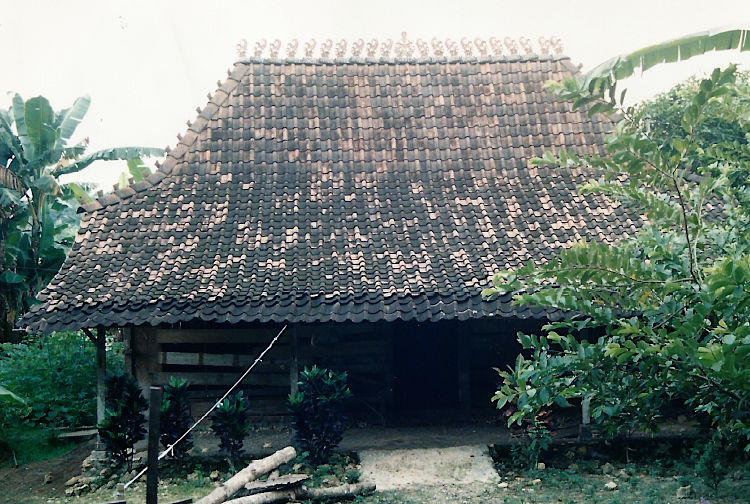 I also hired a motorbike to travel around – to see Rembang and Lasem, "a charming batik making town, an attractive place to spend a lazy few house and one of the most endearing towns in Java". Where do the guidebook writers make this drivel up!? Two towns that didn't get a mention in the guide book were endearing: Blora and Purwodari. Anyway, it was a pleasant enough drive around in the countryside. I'm not sure where I took the photos below, I think it must be Bonang which is famous for its dried fish but it doesn't get a mention in my diary.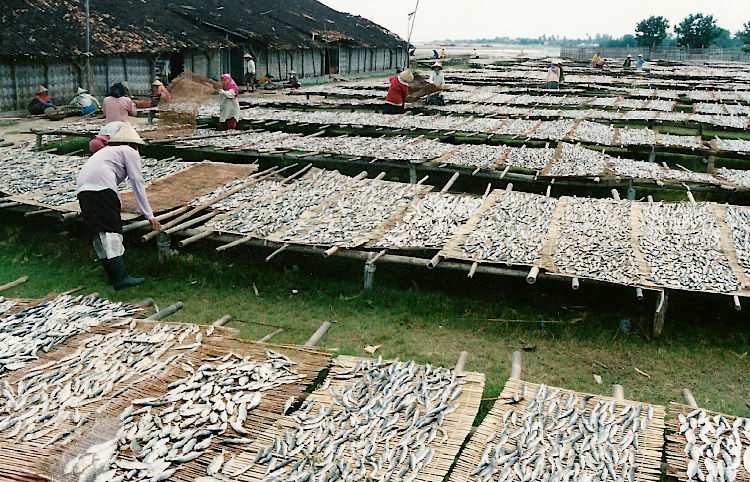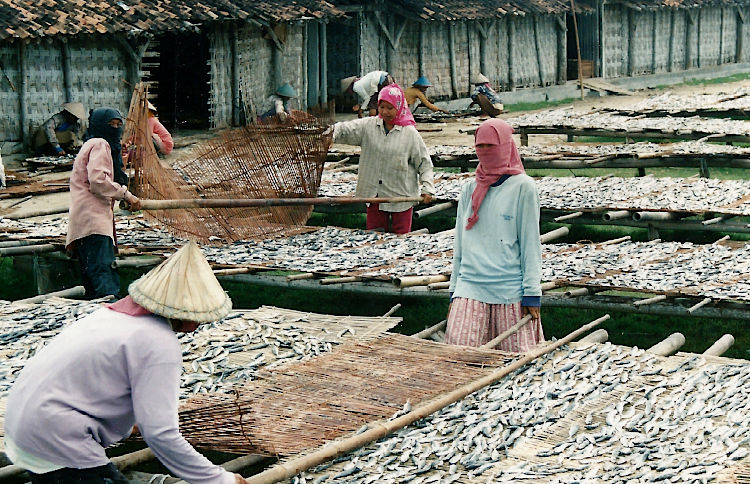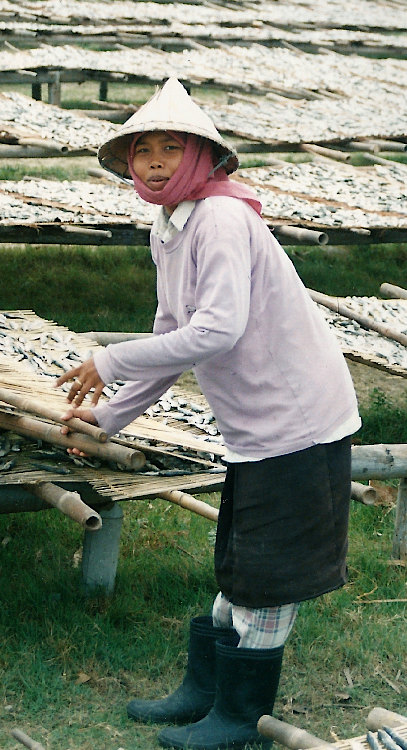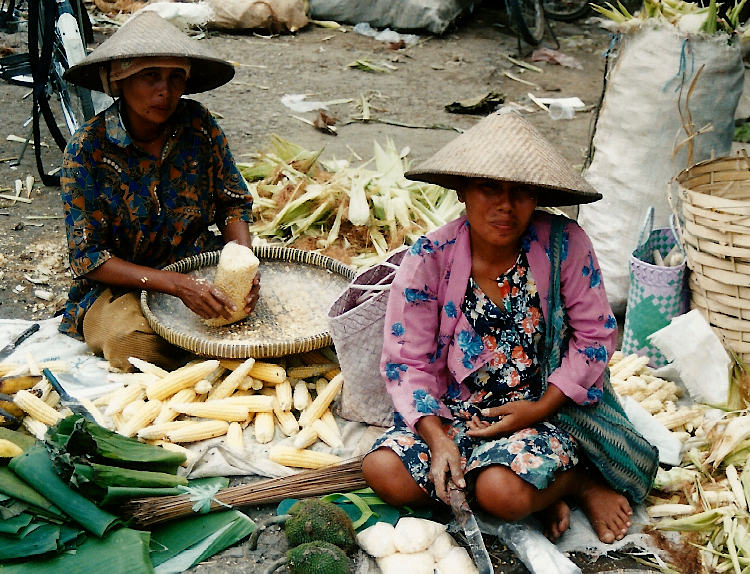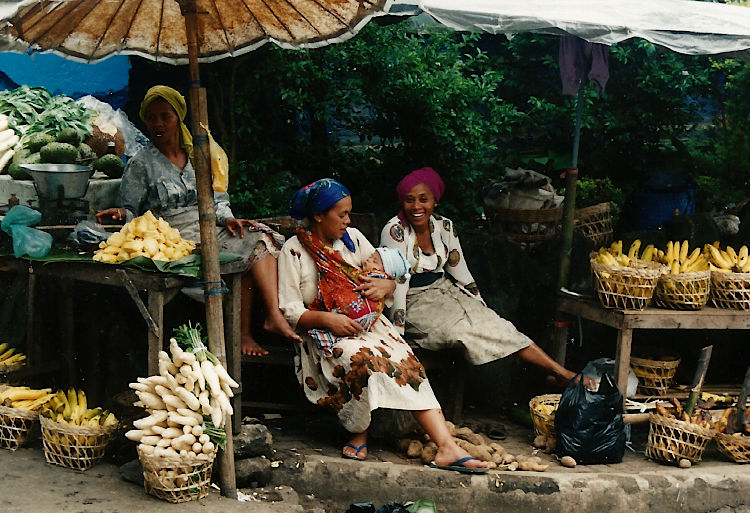 Next stop Semarang. Not much here: booked into Losmen Singapore. as the book says – atmospheric and charming but grubby rooms. And no photos of Semarang at all. From here the night train to Jakarta. Spent a few nights there with Tom, Jim's mate and then back to Sri Lanka...