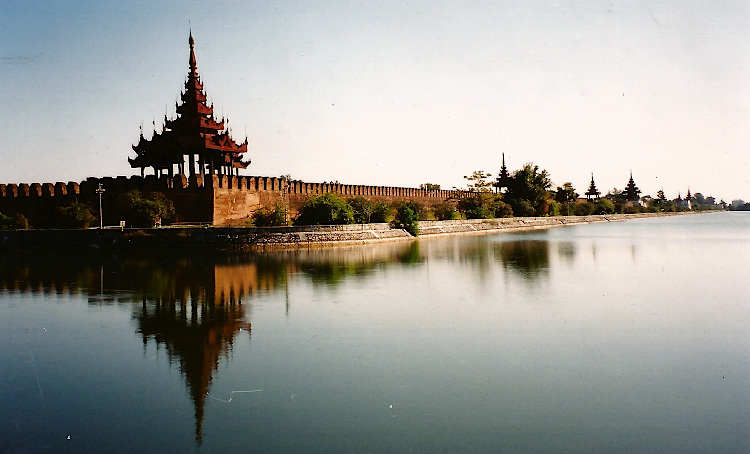 Kalaw 28th Dec 2002
Another interesting bus experience! I was up at 6am in the cold, had breakfast and was ready and waiting for the bus to Mandalay. Eventually it arrived at 8.30, although the aisle was blocked with sacks I did manage to find a seat. It shuddered 500m down the road and then stopped again to cram more goods on board eventually leaving town at 9am. The journey itself wasn't too bad. Obviously we broke down, had a lengthy lunch delay and got stopped and searched by the Police/army but we rolled into the outskirts of Mandalay after the setting sun at about 6pm. We hadn't even reached town. We had been unloaded at a bus station on the highway still well outside the city. I didn't feel much better when those annoying blokes who speak a spattering of English herded me and a Japanese tourist into the back of a pickup to take us into town. However my worries were swept away when they actually dropped me off at my requested hotel and accepted the 1000 kyat I offered without fuss. The hotel, the Sabai Phyu Guest House  was also fine. A bit rough around the edges but clean. The lobby was very old fashioned with Burmese hangings on the walls, I had a big room with shower for $6. There was a big old gasoline powered generator on the pavement outside the hotel and this turned out to be very useful as my days in Mandalay were punctuated by a series of power cuts. I had a wander around and found I was in the little Indian section of town with Sikh and Hindu temples, lots of Indian restaurants and night stalls selling sweet milky tea and sickly sweet sweets – marvellous. That night I had a liver curry.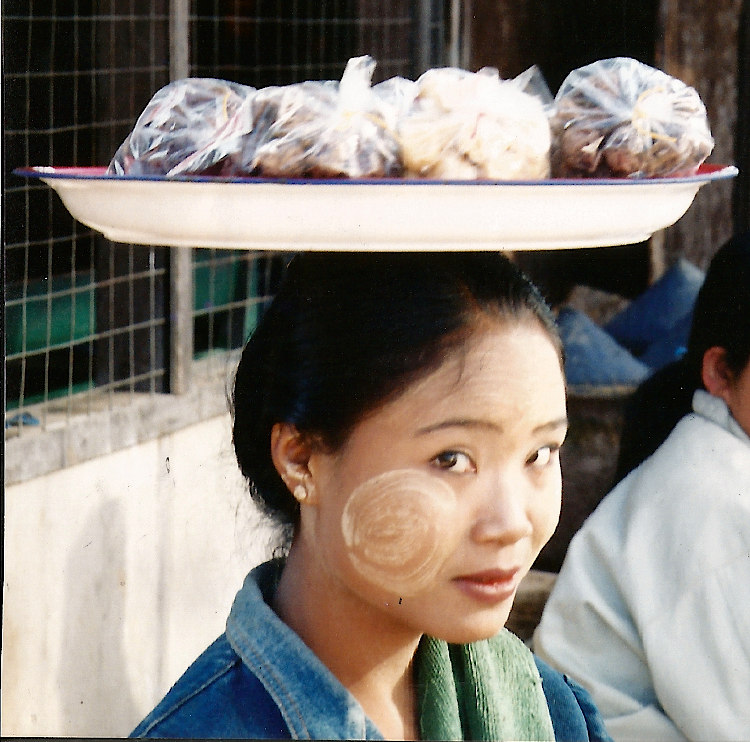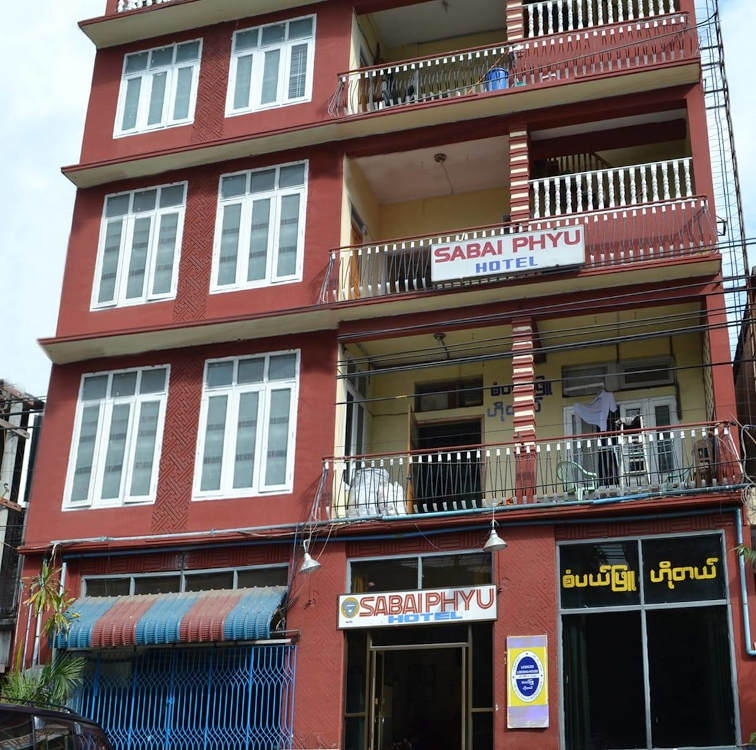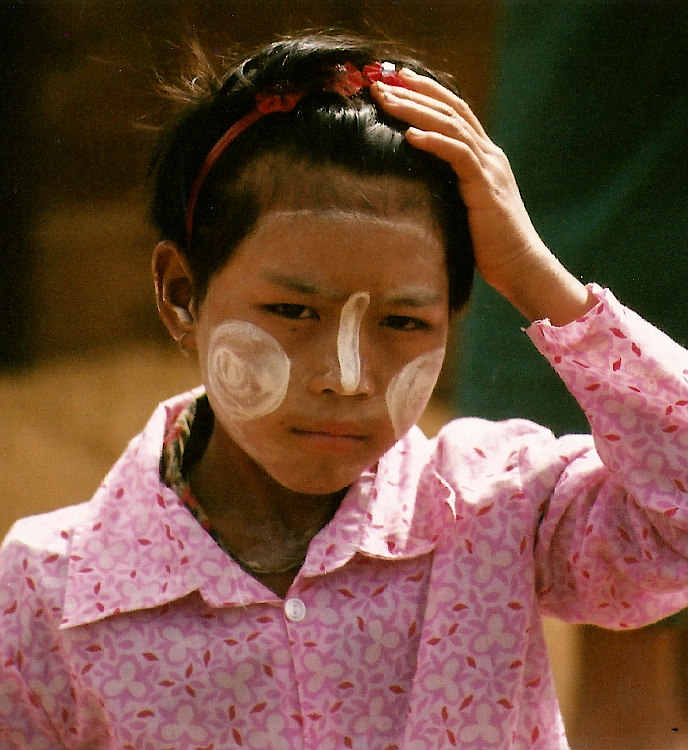 Mandalay 29th Dec
Woken up at 5.30. Quite busy outside with all the temples vying with each other to see who could be the loudest. Last night the mosque went off in the dark at 7pm, this time at 5.30am in the dark. More pigeons! This time not on roof but below my room. Breakfast on the roof was quite pleasant but I was enveloped by a thick smog/dust cloud so couldn't see Mandalay hill. It was, however, pleasantly cool. I walked around town all day. I tried to find the gold leaf place and jade market mentioned in my guide book but without luck – useless lp map. Interesting to see a huddle of monks outside their monastery gambling 2000kyat a go on dice. They didn't want me to take any photos! I decided I had had enough of bus travel and booked flights from here to Bagan and then on to Yangon. $12 to Bagan! Mandalay is not the prettiest city, after being bombed flat in WW2, it was built up rather haphazardly, but if you can shut out all the honking, Mandalay has its own charm. There are splendid markets, many monasteries, Indian temples, mosques, gold workshops and a bustling, working riverside to explore, as well as a thriving teahouse culture that offers visitors the chance to mingle with the exceptionally friendly locals.
Talking about monasteries, I did take a few photos (see below) but unfortunately I didn't actually note which temples they were! My twenty year ago self was obviously different to how I am today. However, I did manage to find some interesting blogs and doing some detective work, I managed to find some of the places I'd photographed. It also seems I did find the gold leaf workshops, as I found an interesting piece of paper in my old guidebook and inside is a piece of gold leaf apparently – as the blogger from this post has got a similar piece of paper from a gold leaf factory. There are some other interesting posts on Mandalay here and here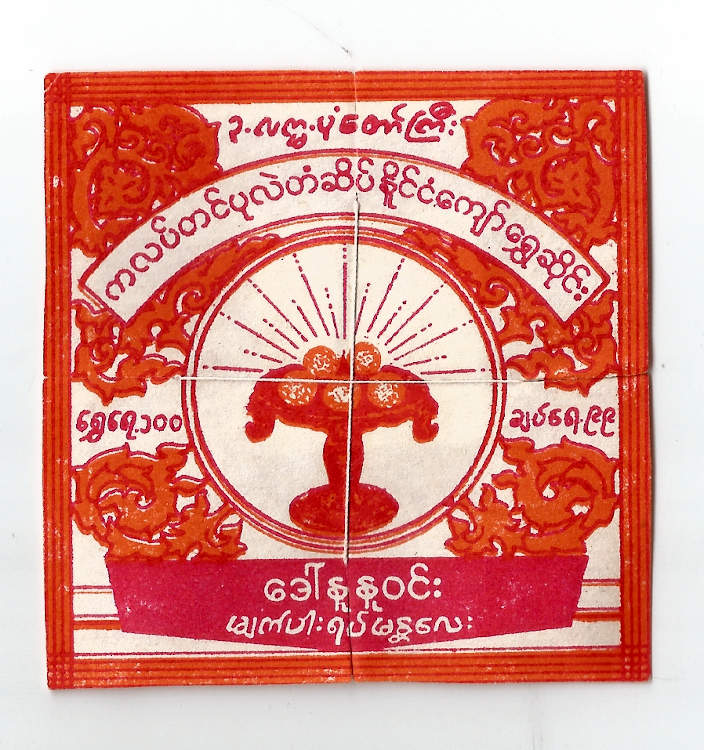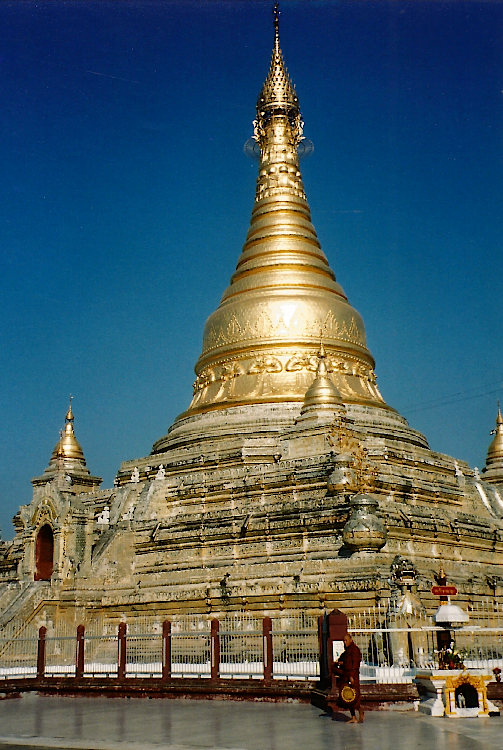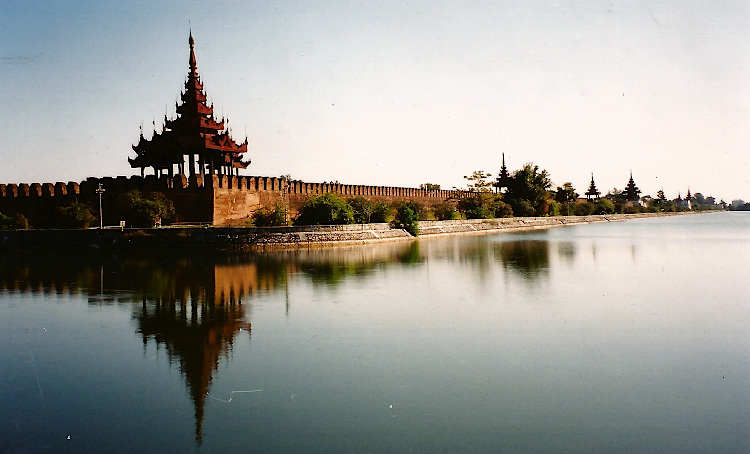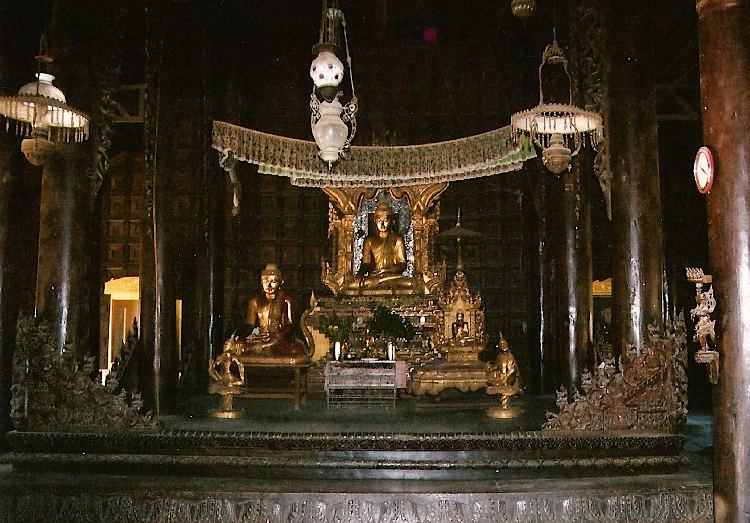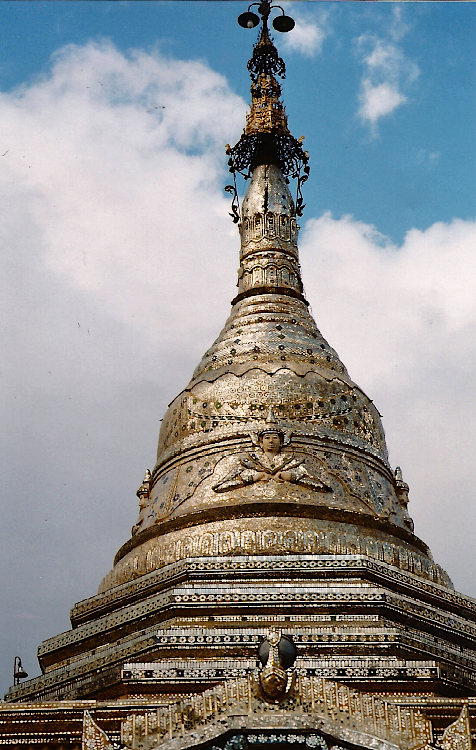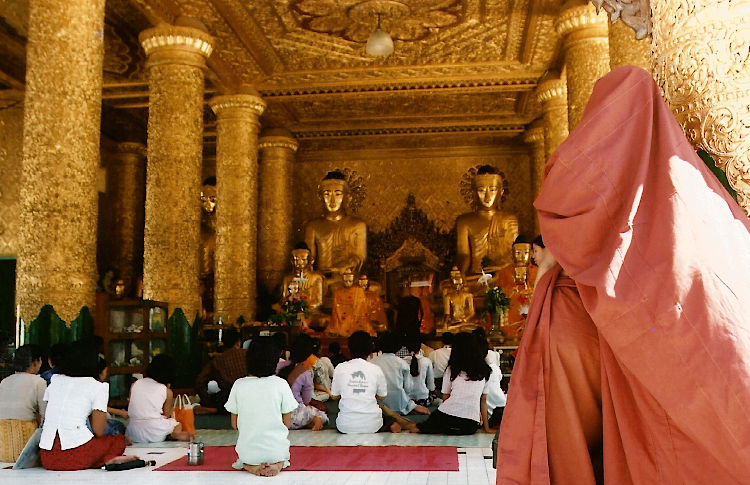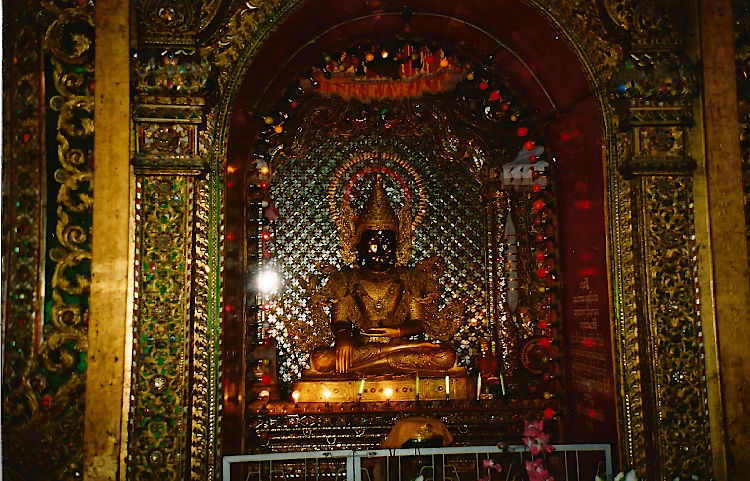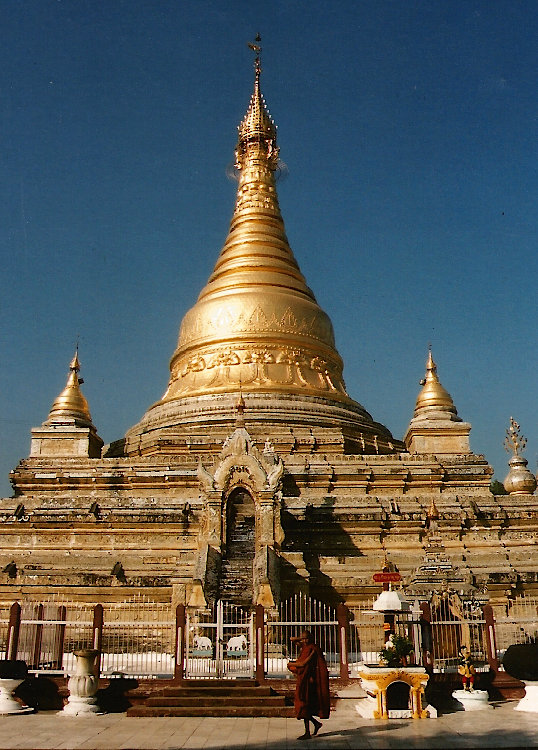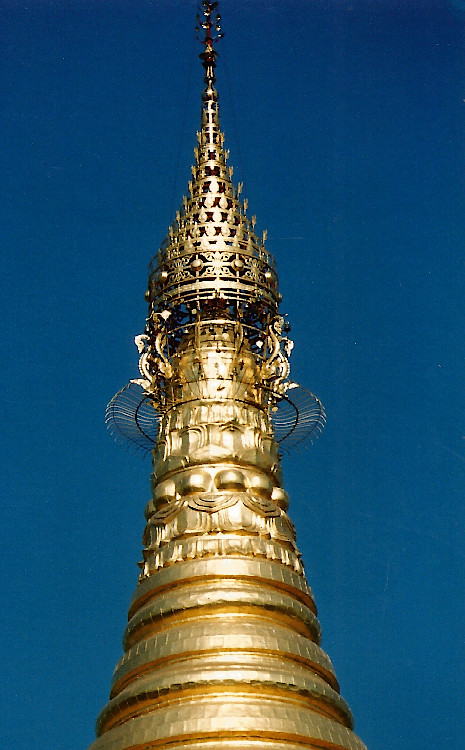 Mandalay 30th December
This time I was woken up at 4.30. I got a trishaw to the ferry terminal and was met by mobs of tourists. Most of them were on tours so had their own boats but I got the daily public ferry to Mingun which was at 9am. I was very surprised at the number of tourists I encountered – it wasn't that different from any other SE Asia country – hardly a country lost in time. The trip was OK and I was met by hoards of friendly trinket sellers at the other side. It was a very impressive sight if a bit touristy for me. I spent a very enjoyable three hours at Mingun without making any more notes in my diary.
Back in Mandalay that evening I got in a trishaw and headed up to Mandalay hill. It was a bit tatty but great views – the broad plains to the north, the east flanked by the Shan hills and the Irrawaddy to the west, to the south, the huge Mandalay fort and beyond, the city, in a haze of dust and smog.
Tuesday I wandered the streets early doors and went to the wooden pagoda – very nice too. Then I got a taxi to the airport – 6000 kyats for the one hour drive. It actually took half that as we went along a huge empty highway – in the middle of nowhere. I wasn't expecting that – or a huge new airport. The trip was very efficient and I arrived in Bagan on time. I stayed in the centre of backpacker ville – lots of traveller restaurants and hotels. The place seems to be really taking off. I booked in to the New Park hotel. $7 for a nice room – big and table and chair outside and I'm glad to it's still in business today.