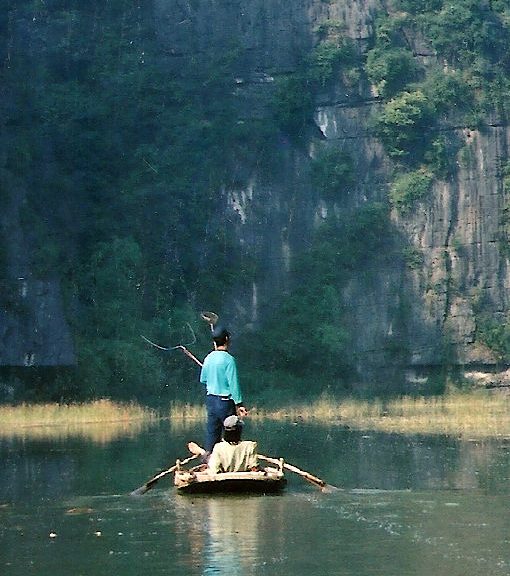 Weekend to Ninh Binh
Weekend to Ninh Binh
One of the joys of living in Hanoi was the ease of getting out. I often used to hop on my Minsk for weekend trips into the countryside and this was one such trip. My ultimate destination were the caves and rivers of Tam Coc but much more important was the journey.
Although in winter, northern Vietnam can often be miserable but this weekend the sky was clear and the air fresh as I headed South West from Hanoi on the road to Hua Binh. Soon the hustle and bustle of Hanoi was behind me and I was into the rural heartlands.
This area is famous for its churches and below is one of the less well-known ones just before the Xuan Mai crossroads not far outside Hanoi.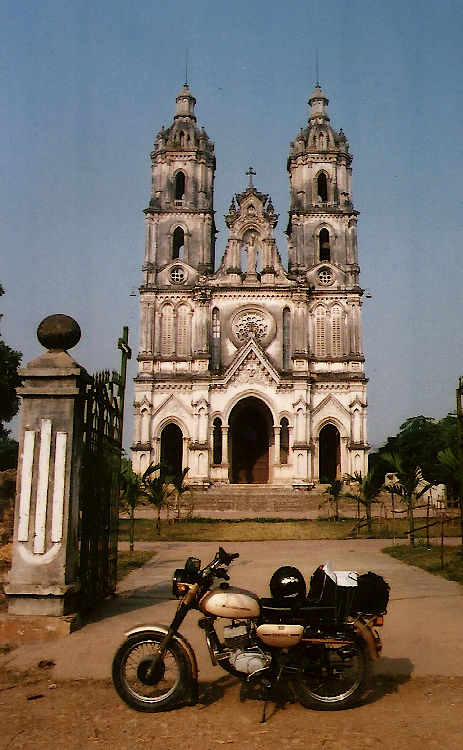 I turned off the main road at Xuan Mai and soon the only traffic was that of bicycles and I was engulfed by scenes of flooded paddy fields framed by Karst limestone peaks.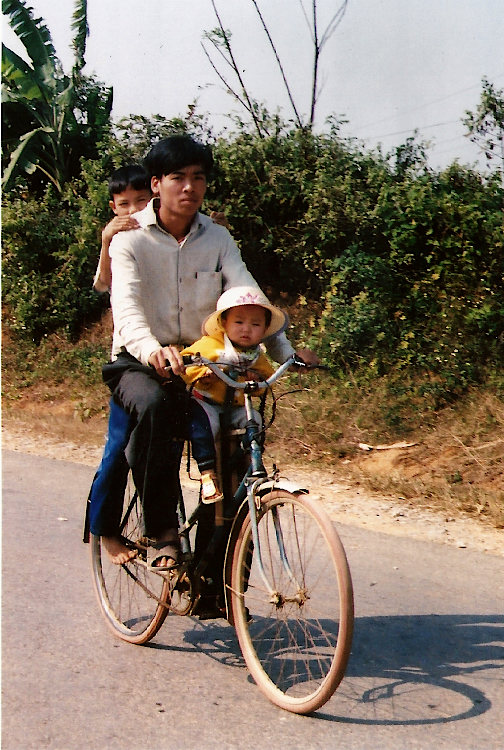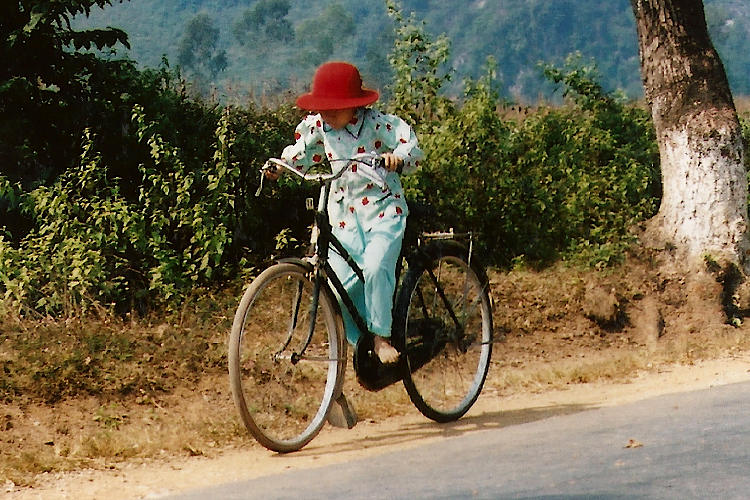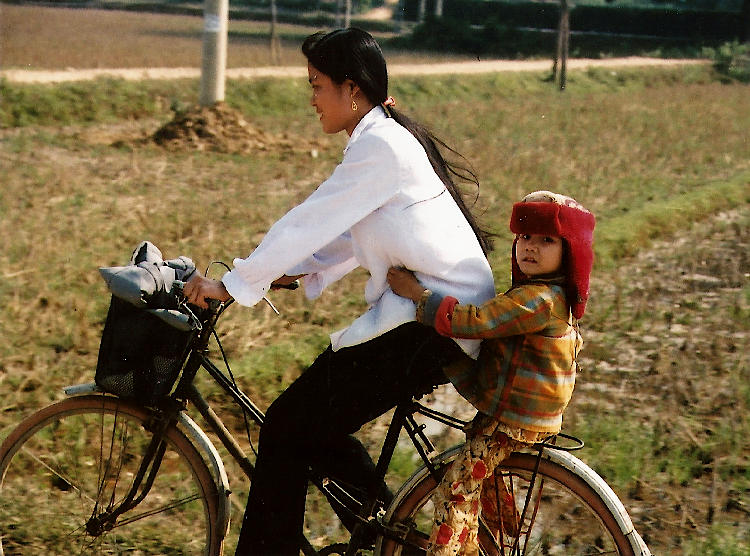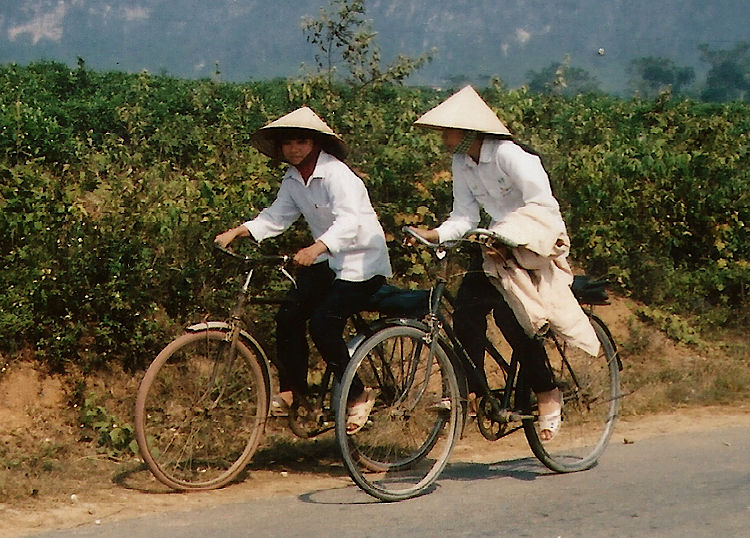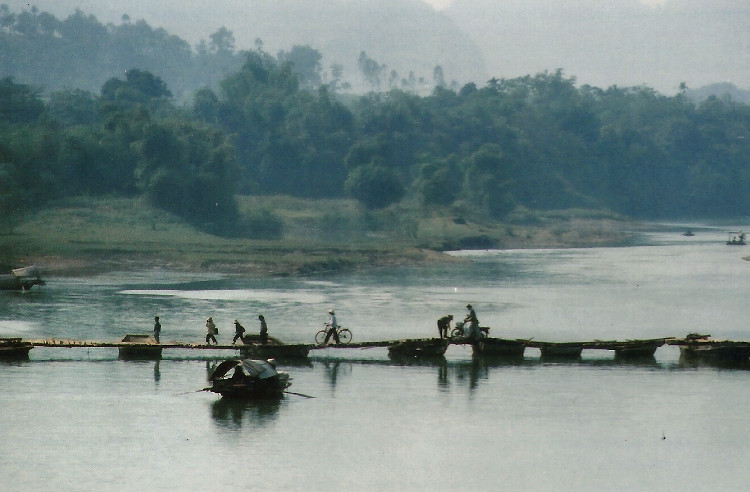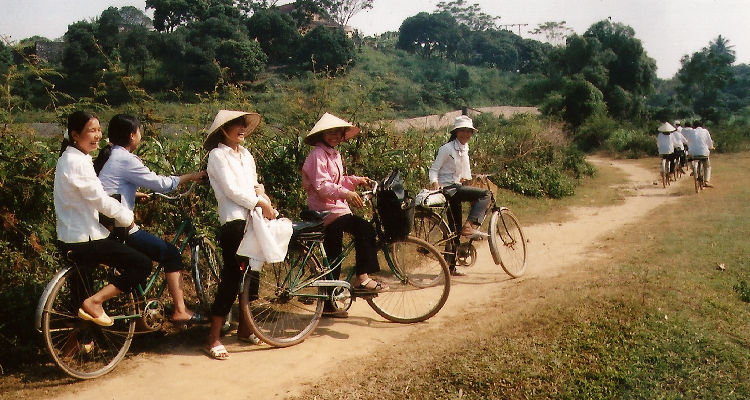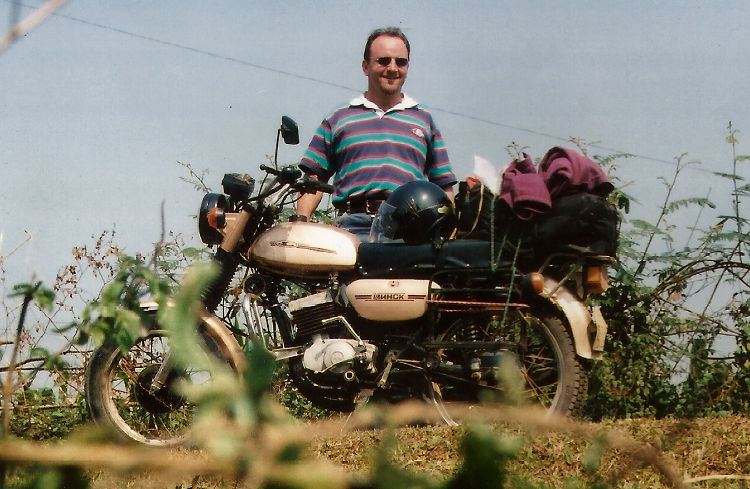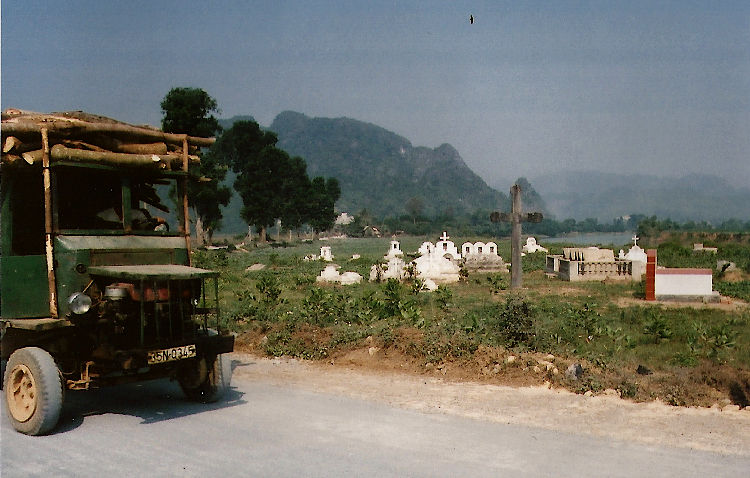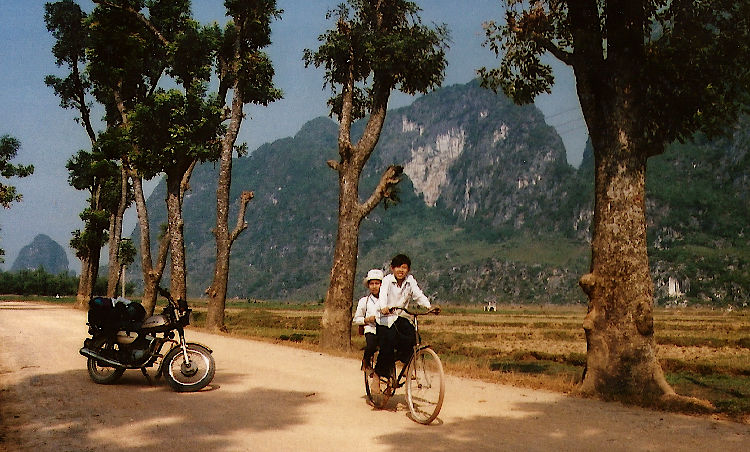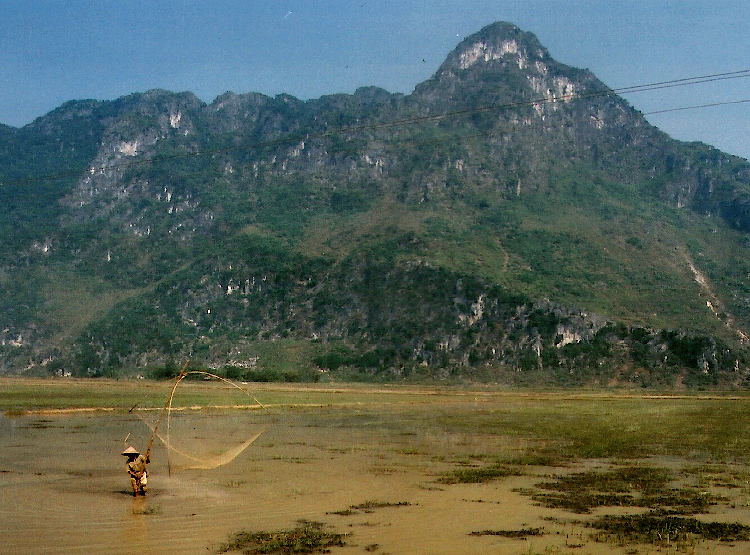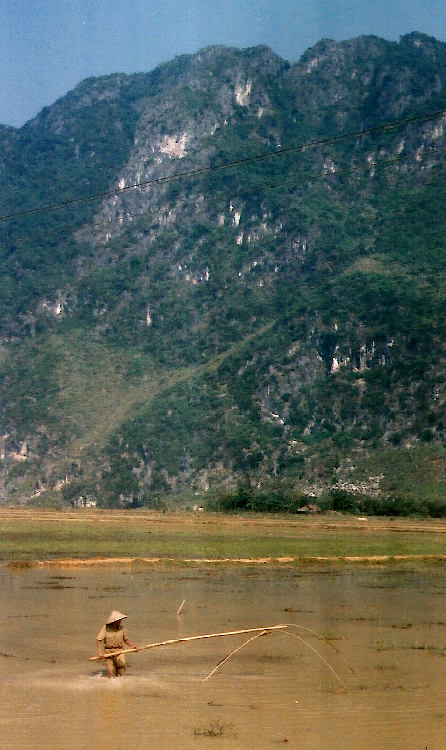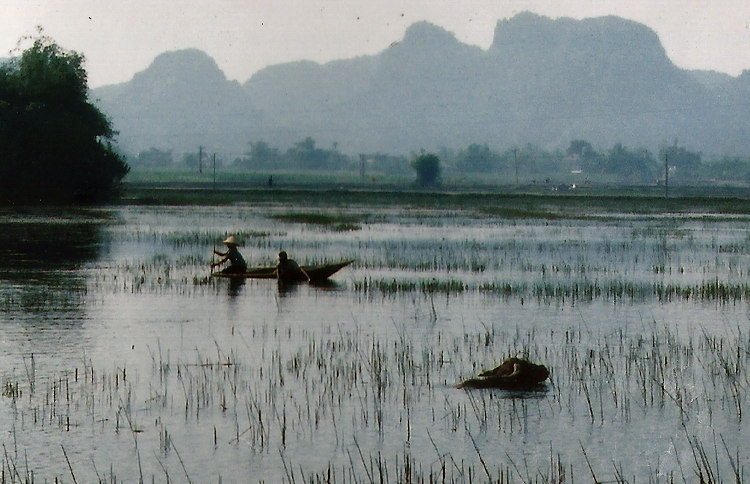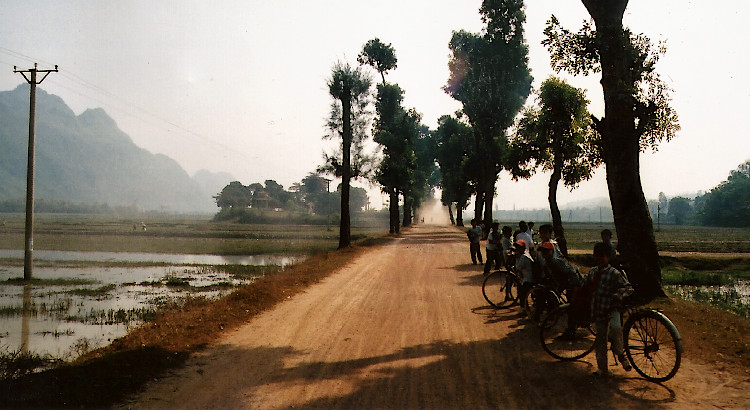 As a dog lover I am embarassed to say that my diary notes that I stopped at a food stall by the side of the road and had dog (thit cho) for lunch. It was a very common food in this part of the country although in Hanoi it was usually only available at certain times of the lunar month. It tasted rather gamey and a little like oxtail. In my defence I probably did not realise it was a dog restaurant. Most places in Vietnam serve only one type of food so you are not presented with a menu – you are just given what they have.
I was soon in Ninh Binh and checked into Thanh Thuy's Guest House. I had a very comfortable room with ensuite for $6 (90,000 Dong). I then headed off to Phat Diem, famous for its cathedral. I arrived in time for a service and it was packed inside.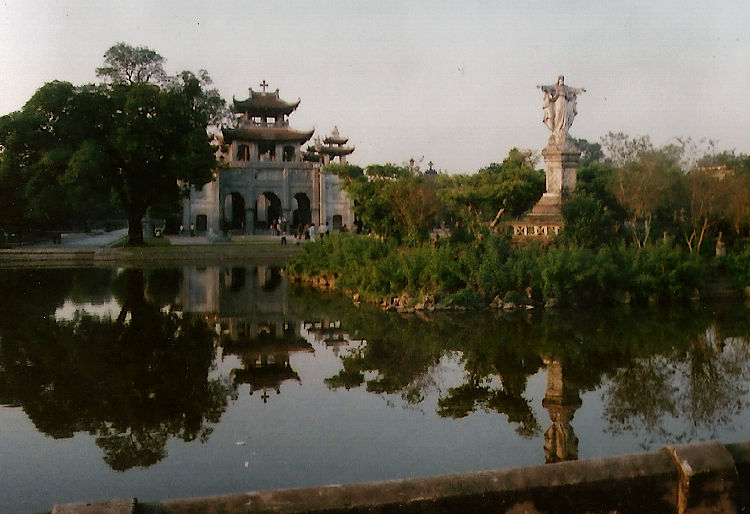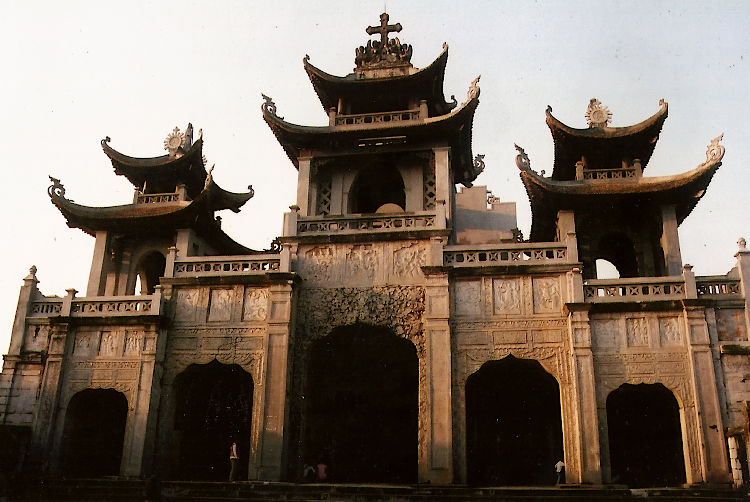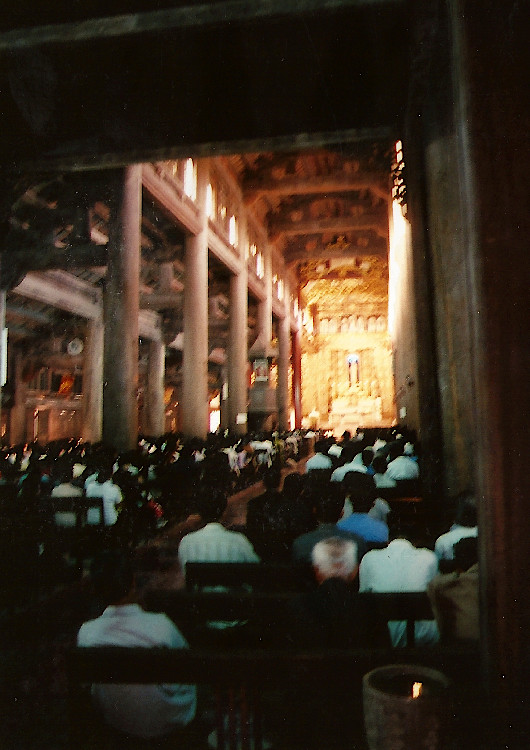 The following day I headed to Tam Coc, which is quite a popular tourist destination for the locals. Fortunately I arrived early. Basically the thing to do here is hire a row boat, which are all rowed by young women who take you on a trip along canals and through the caves for which the place is famous. It was quite recently made a world heritage site. By the time I got back from my boat trip it was becoming rather busy so just as well I headed out earlier.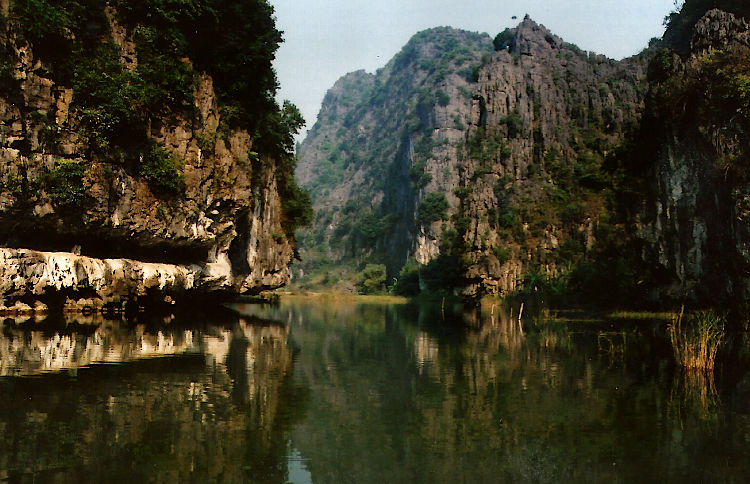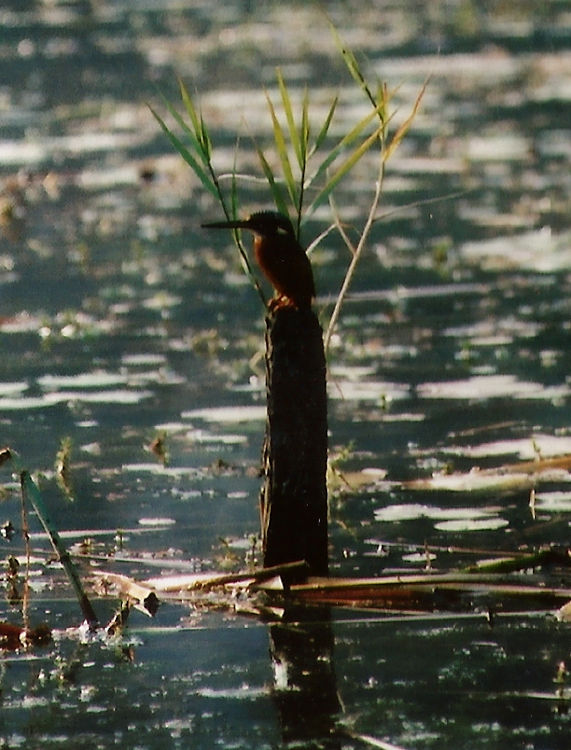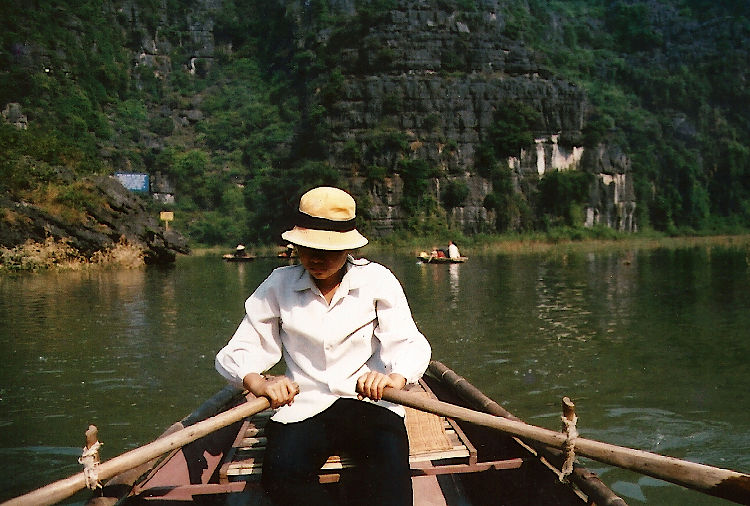 After my boat trip it was time to head home, again along quiet country roads.