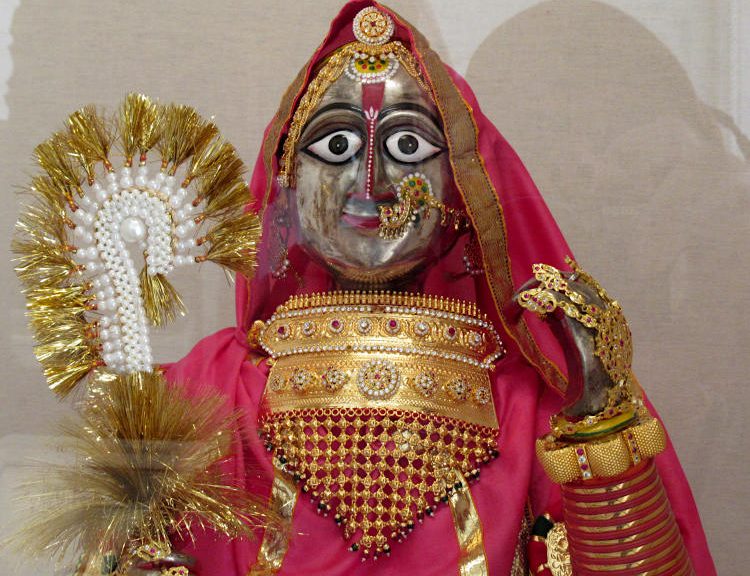 My 1994 trip to India took in the entire Western side of the country, but I only managed a day in Jodhpur. This time (Feb 19) I was going a bit deeper. I was spending a couple of weeks in Rajasthan and four nights in Jodhpur. The hotel was certainly a bit more expensive. I noted in my diary that it had cost me one pound! This time I stayed in the much more salubrious but still fairly cheap and cheerful (1500Rs = 16GBP) Kesar Heritage Boutique Homestay. I say cheap and cheerful but the rooms were really good and told of its prior life as a rich family's haveli and still run by two of the brothers, Guru and Mahesh. The first thing I learned about Jodhpur old town was that the lanes were very narrow. Too narrow even for a Trishaw as I had to walk the last few metres to the hotel. It was in a good spot however as the rooftop restaurant had a fantastic view over the town but more impressively to the Mehrangarh Fort, the jewel in Jodhpur's crown.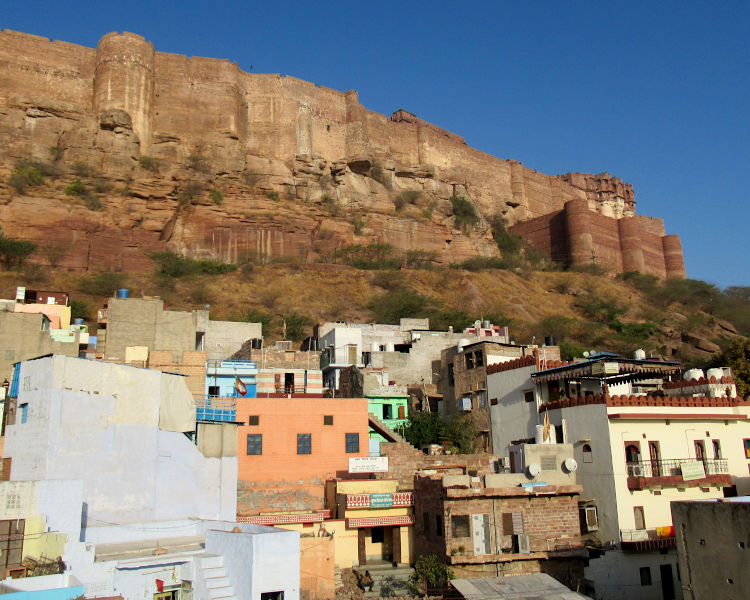 And after breakfasting on a delicious aloo paratha that is where I headed on my first morning in India. It was a fairly steep climb but of course with great views over the city. As usual I had got up pretty early but it was a vain attempt to avoid the hordes of tourists as there were plenty there already. However, not so many foreigners, and of these, mainly Americans, Israelis, Chinese and Japanese. the foreigner ticket office queue was fairly small so I was quickly relieved of my 700Rs entry fee. This included a very good audio guide and a little map of where to go. I have to say, it was a very impressive fortress/museum/home/palace with plenty to keep me occupied over the morning. The only slight shame was that the battlements are now off limits so you can't take in the great views from there. I presumed it was to stop people taking selfies and falling off the extremely steep walls. Taking selfies being THE most popular pastime at Indian tourist attractions.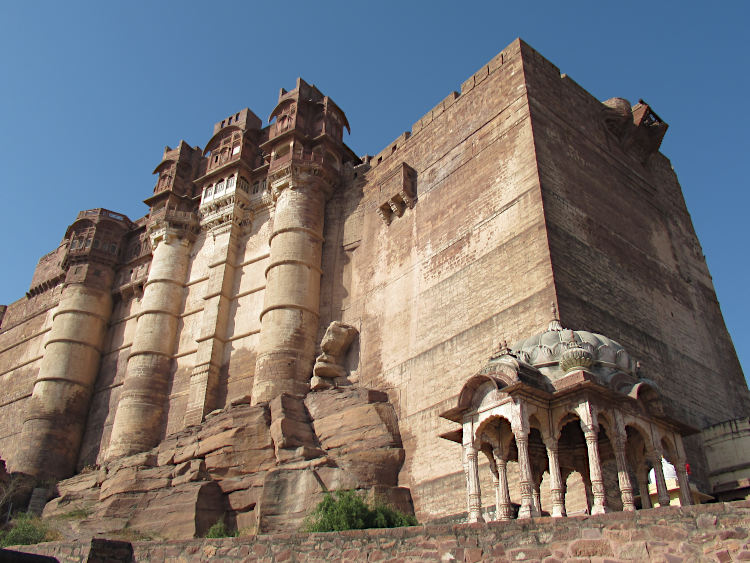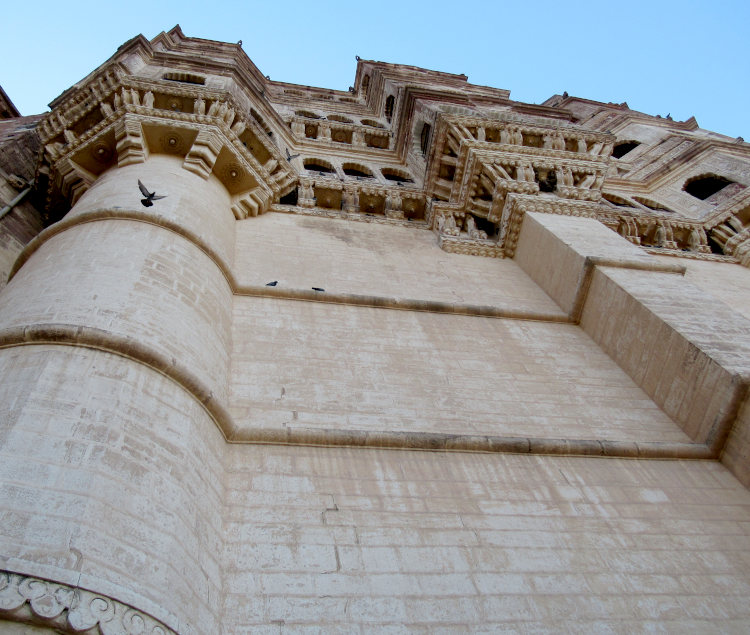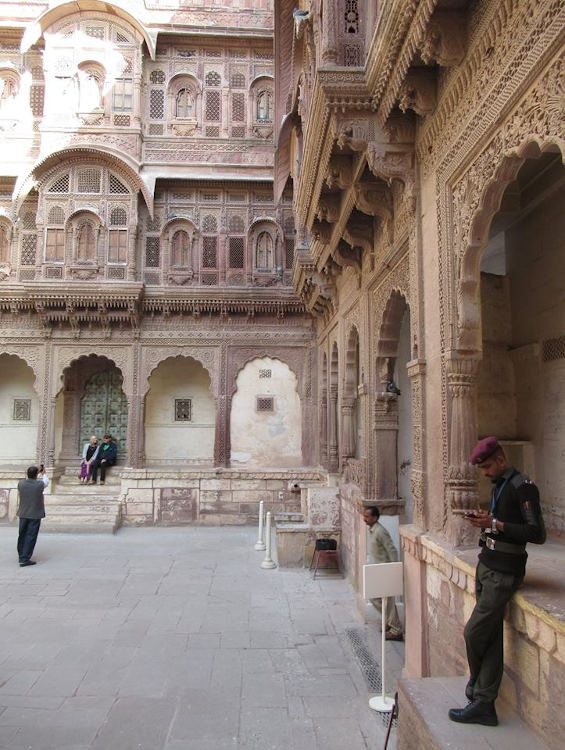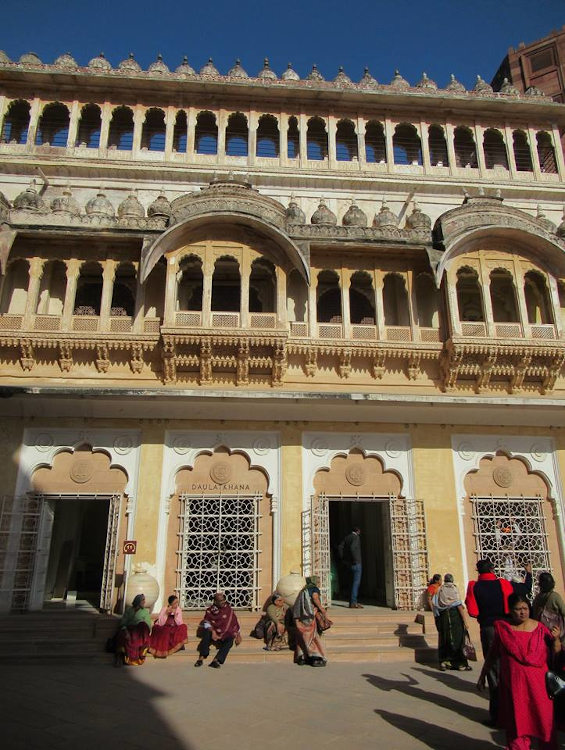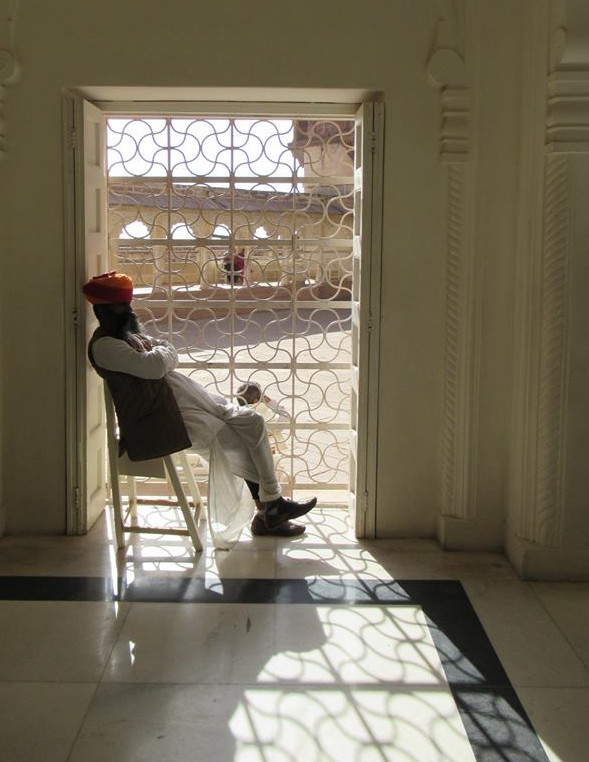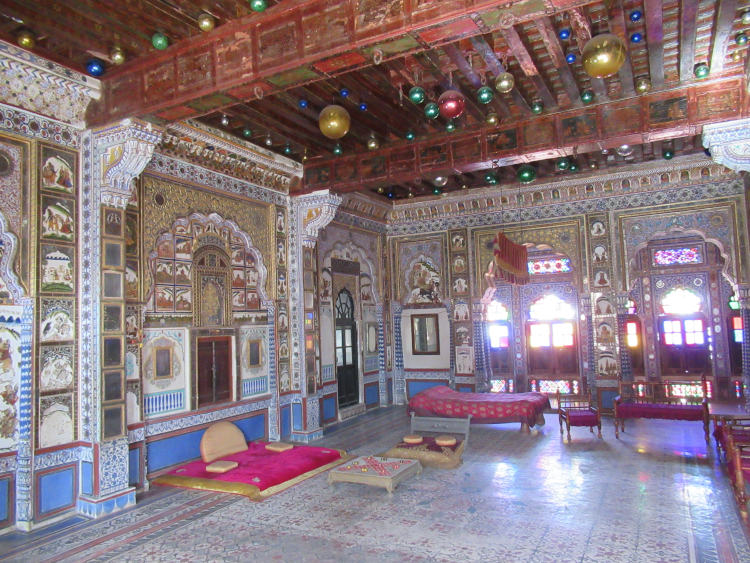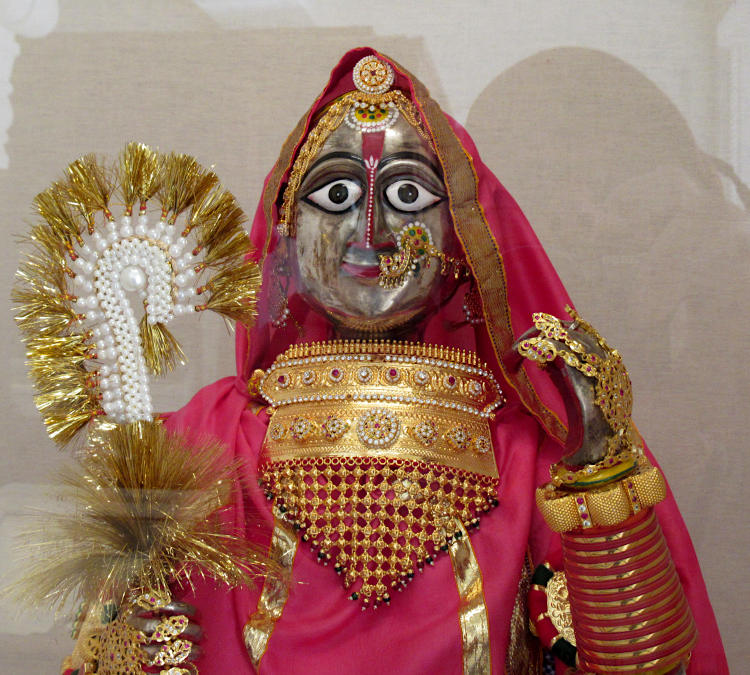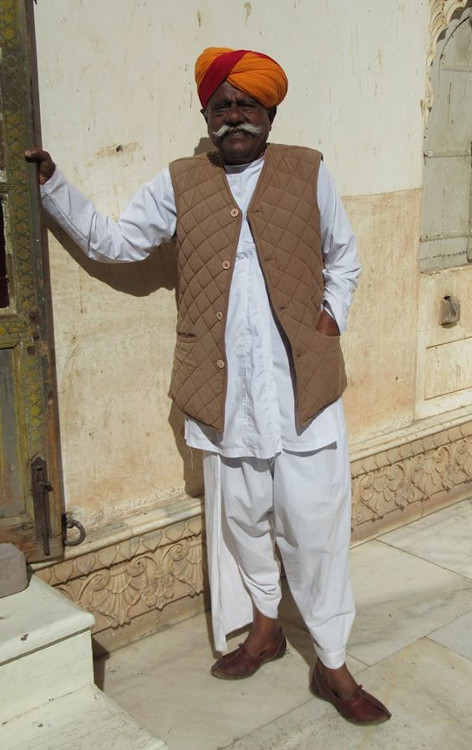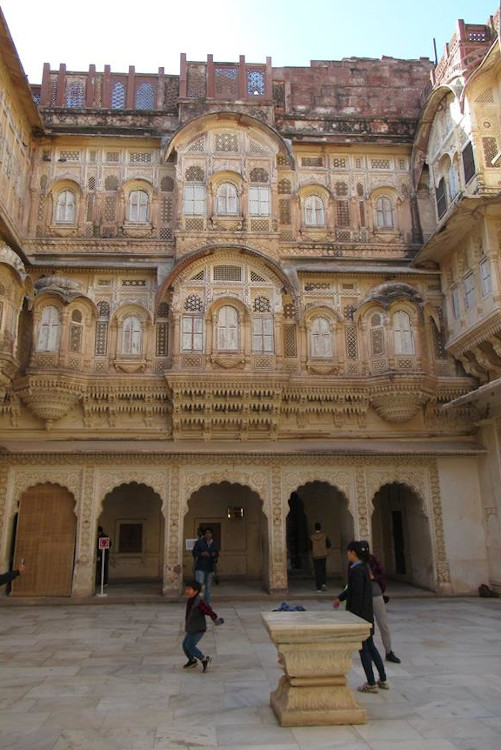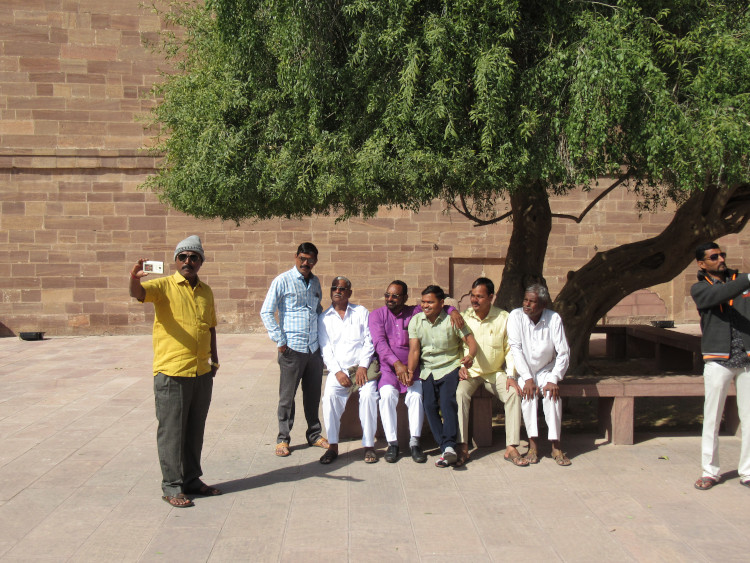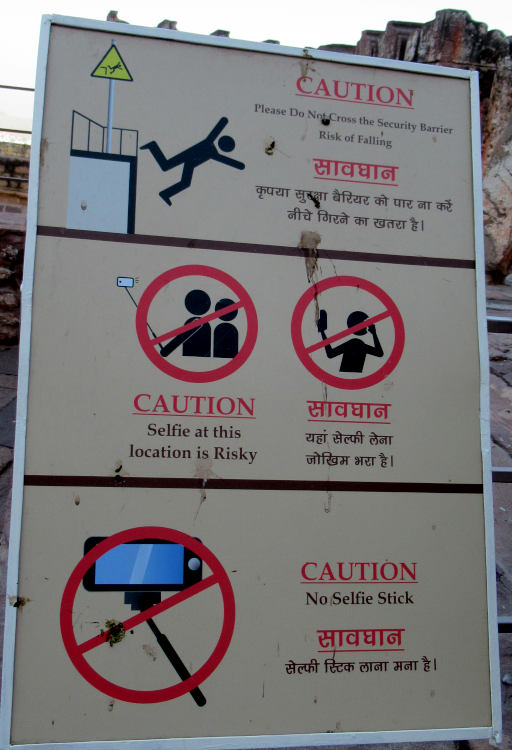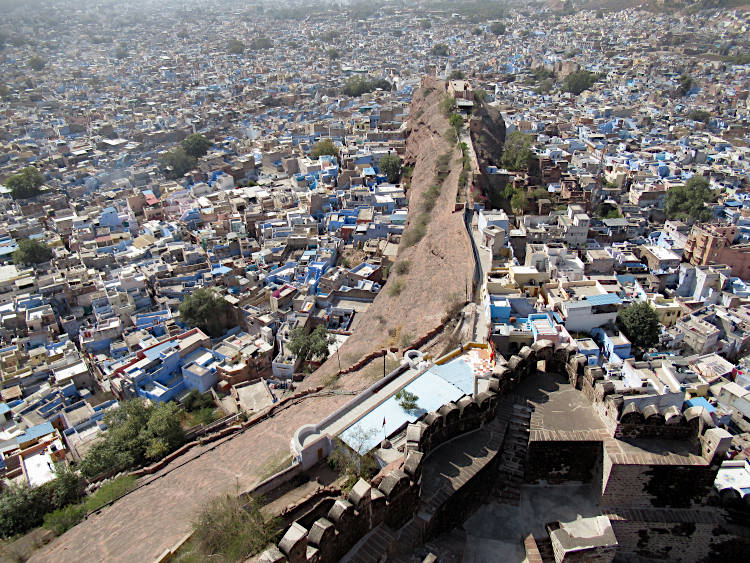 Most people enter and leave the fort at the huge gateway at the Eastern end of the fort but the last photo above shows the view from the western edge of the fort and the ridge which reaches into an area of the old town near the Sarafa Bazaar. I headed out the rear exit of the fort and into this area. From the photo you can see why they call Jodhpur the blue city. Apparently no one really knows why the houses are blue some say it is because it acts as a mosquito repellant, others that the blue is an identifier of the Brahmins, the highest of the Indian castes. It could be a bit of both. What was for sure is that there are now far fewer blue houses than in 1994 but many of them are in this area.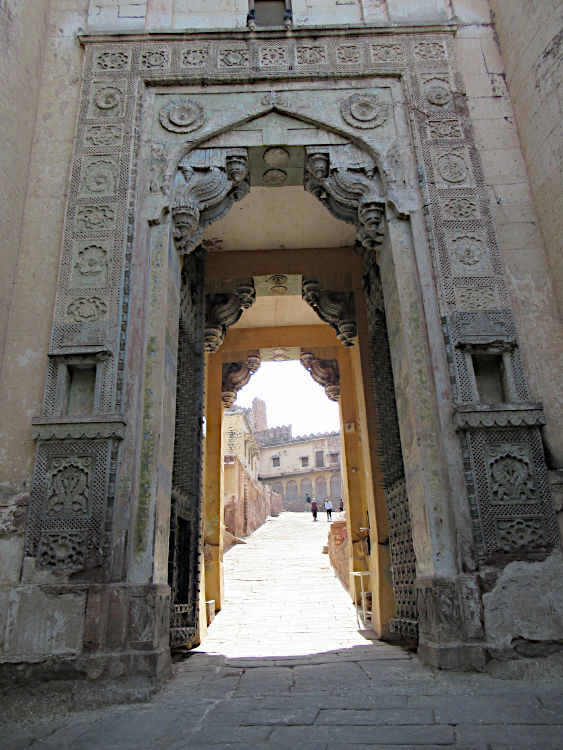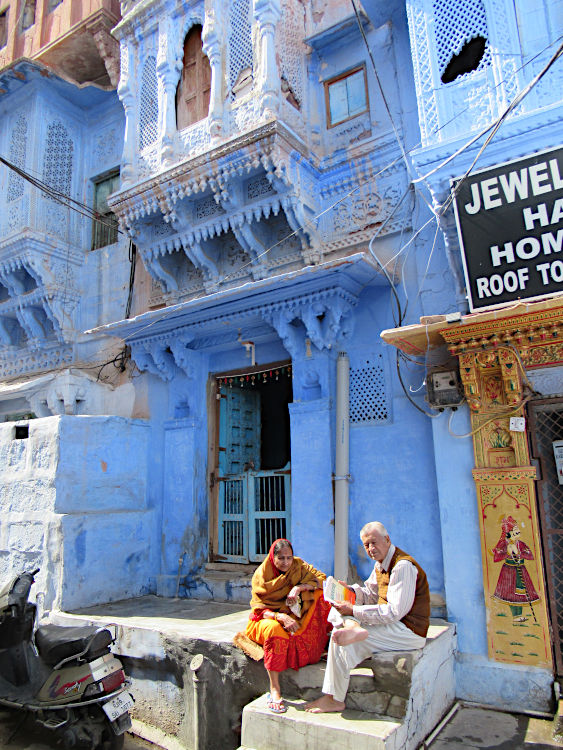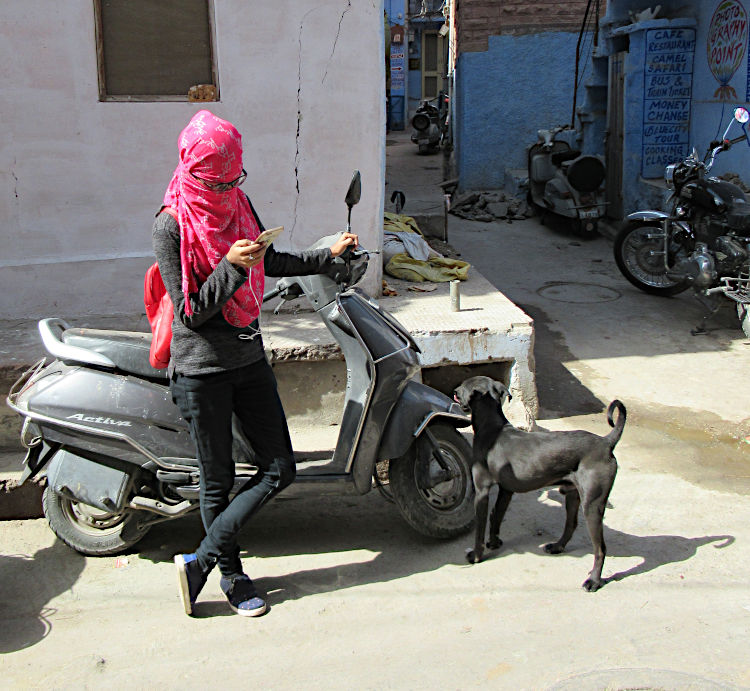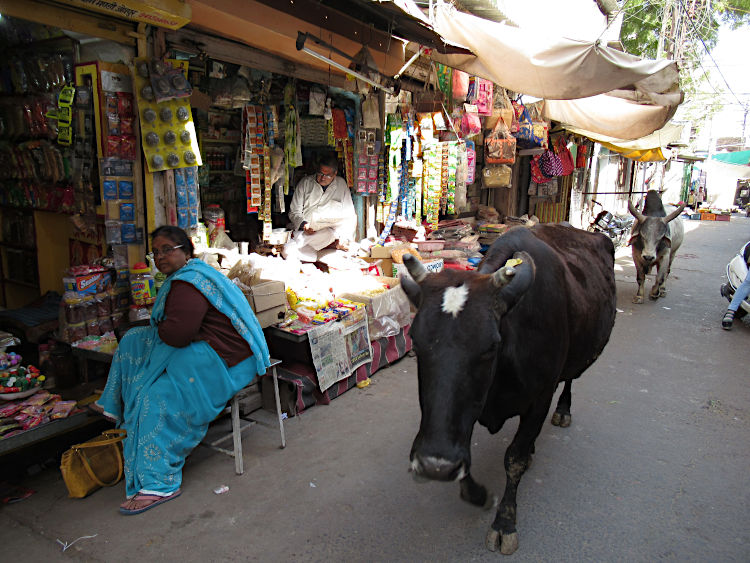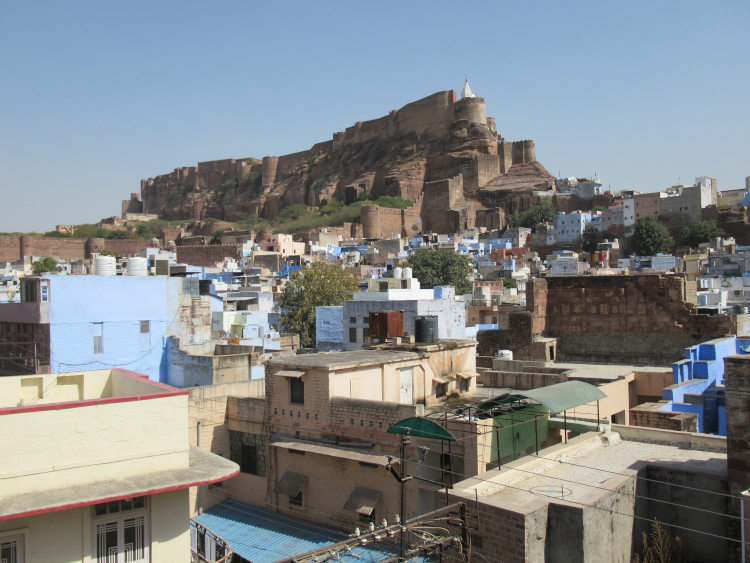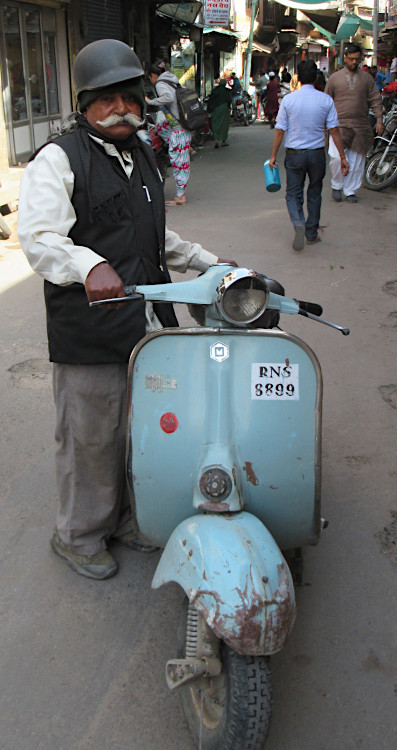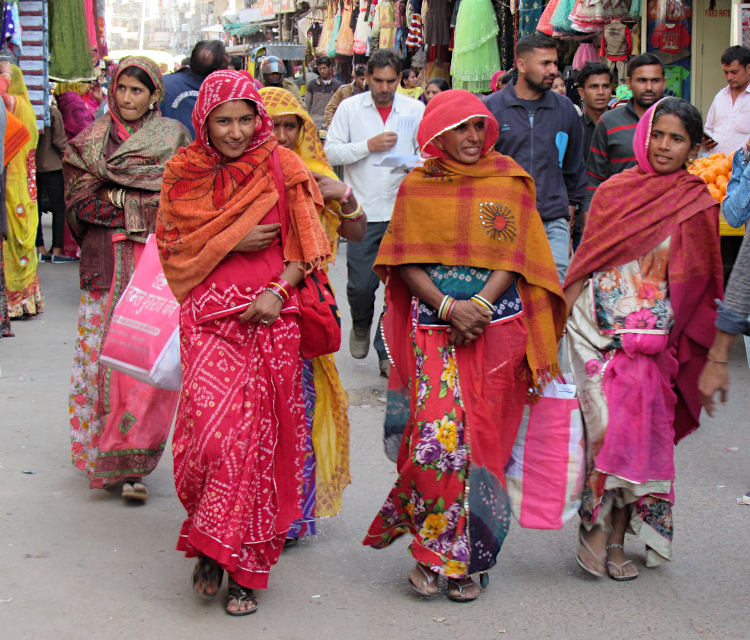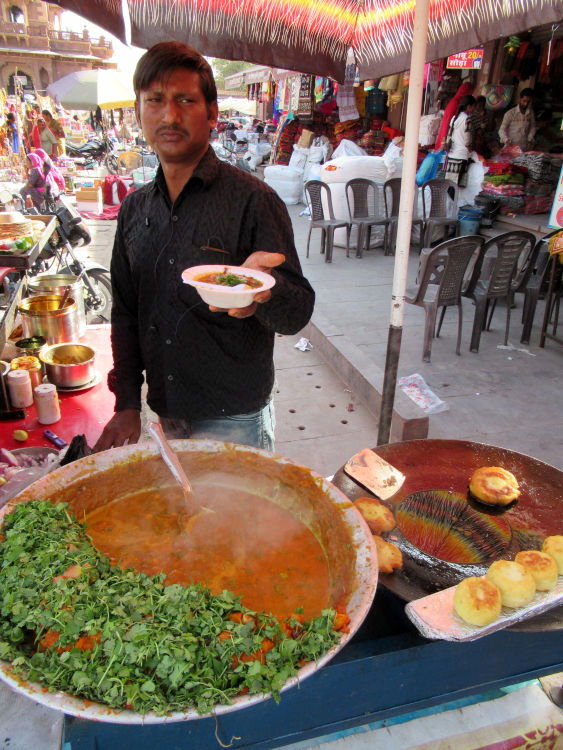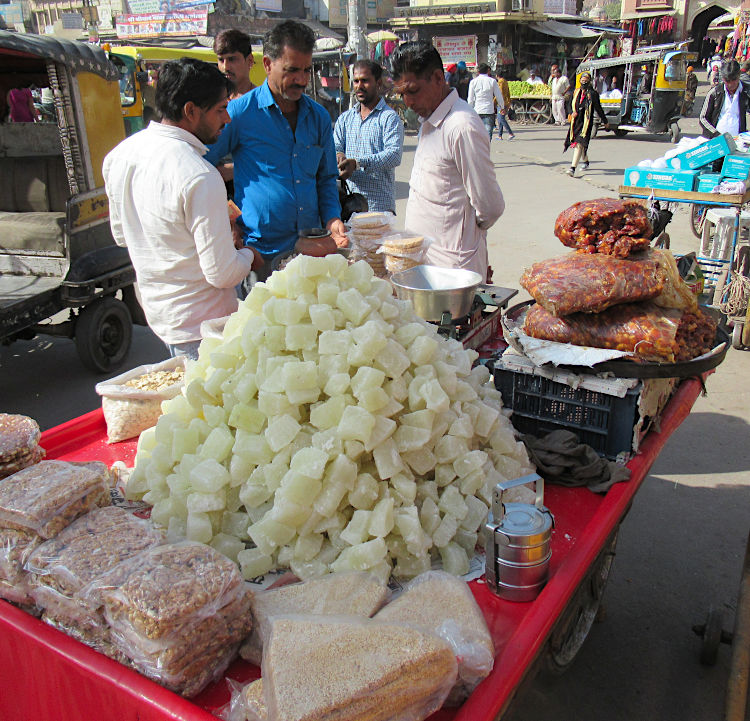 Although it was very easy to get lost in the maze of alleys and tiny streets, every now and then I gained a glimpse of the fort which towers over everything so slowly but surely I got back to the heart of the old town which is the area around Sardar Bazaar and its 1912-built clock tower. Also near here is the Toorji Ka Jhalra, the best preserved of Jodhpur's famous step wells. Built in the 1740s to provide water and preserved more recently as a tourist attraction.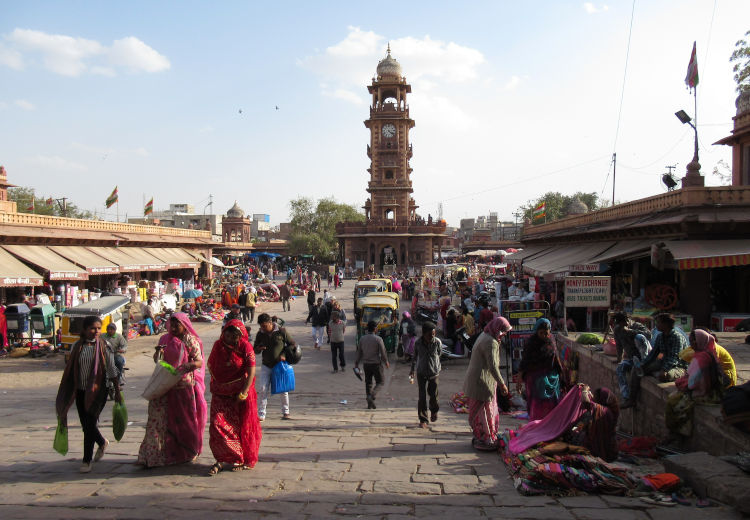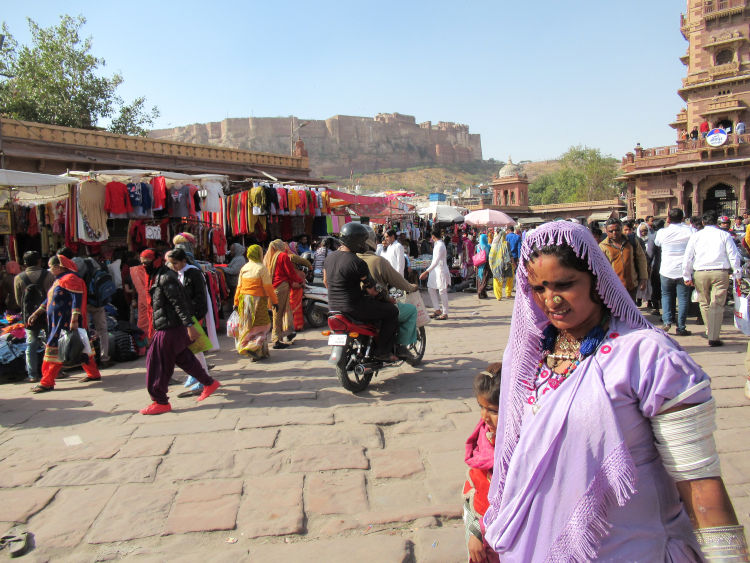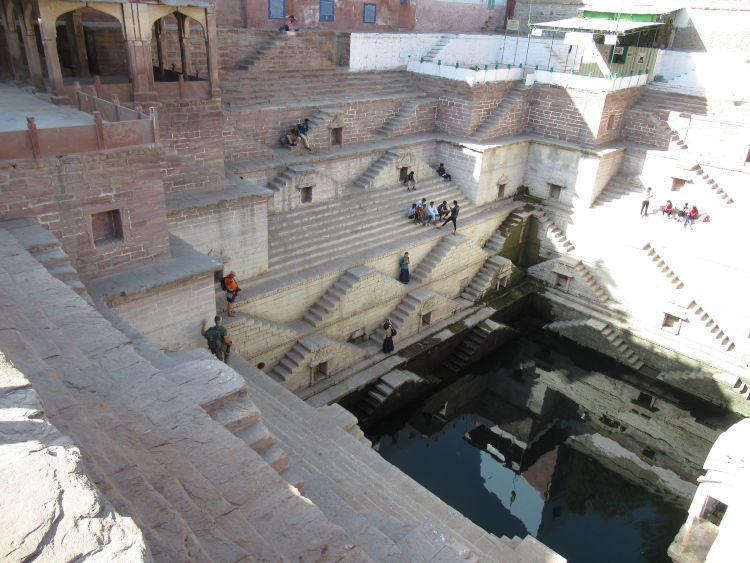 Behind the Mehrangir fort is another, more hidden gem of Jodhpur, the Rao Jodha Rock Park. It was created in 2006 to restore the natural ecology of the large rocky wasteland behind the fort. There are paths and a visitor center which contain a bit of infomation about the area. As usual, I got there early in the day so there was no one there but I'm sure it doesn't get many visitors anyway, but a great place to see loads of wildlife. I saw eagles, mongooses and pelicans amongst others in just a few hours. Good site to id birds: Keith Rawling, Birds of India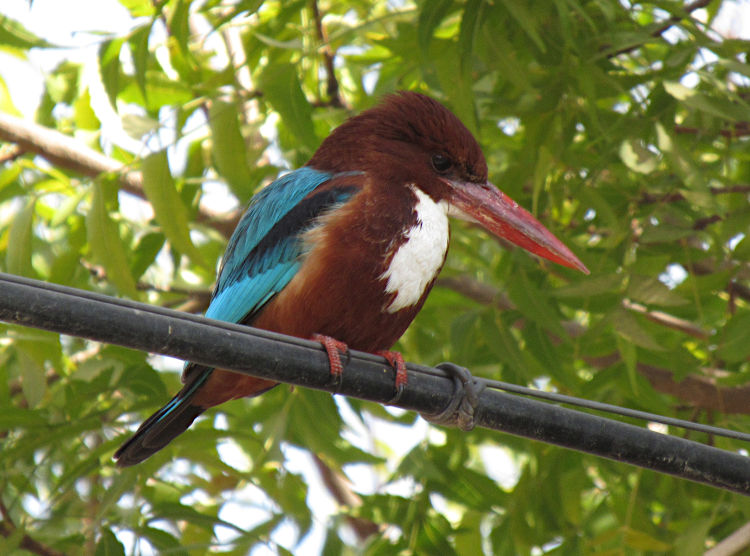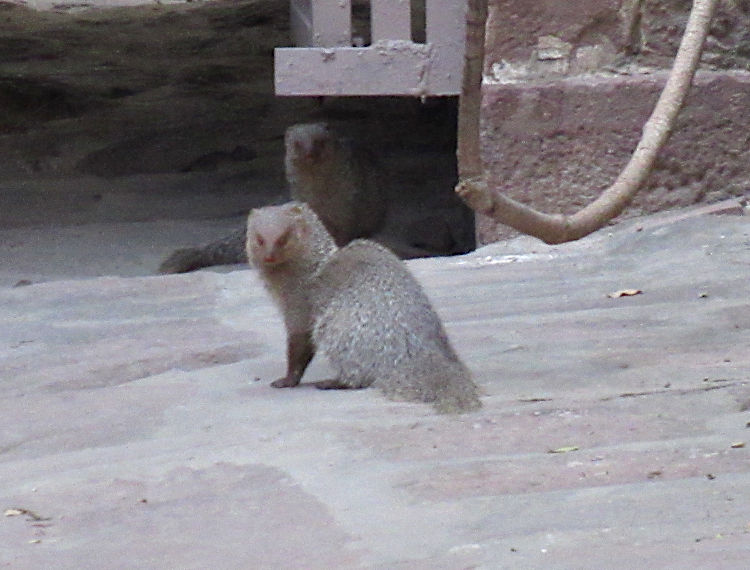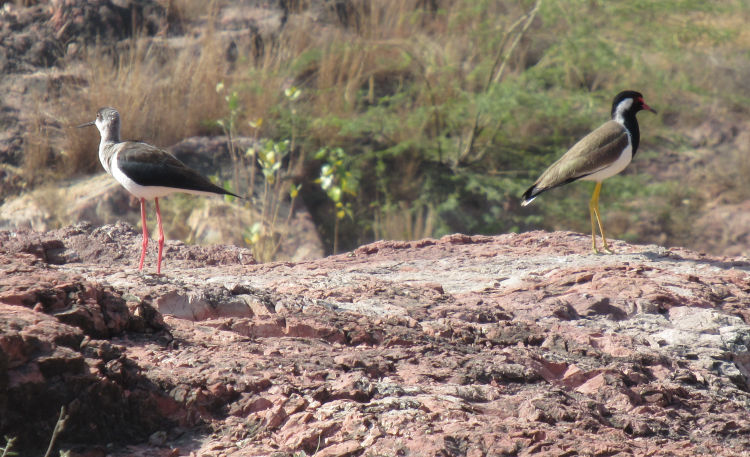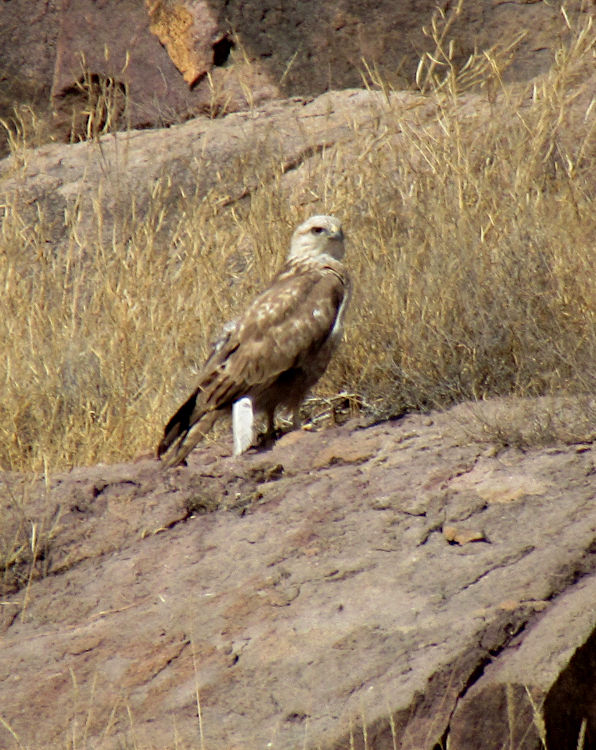 The Rock park was also the scene of my next adventure: Flying Fox Jodhpur. Starting from the battlements, you get to go on six zip lines which criss-cross the park and over a couple of lakes. A bit scary at first but totally exhilarating.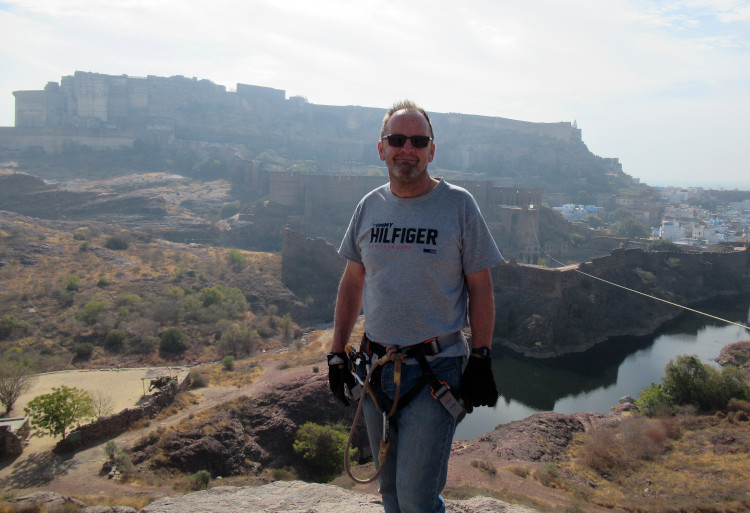 The guys at the hotel had discouraged me from my planned trip to the Bishnoi villages – "too touristy and contrived" they said, so instead I headed for the Jaswant Thada and then onto Mandore. Jaswant Thada is a marble cenotaph built by the Maharaja of Jodhpur in 1899 and serves as the cremation ground for the royal family of Marwar. The cenataph itself is a remarkable building of intricately carved marble attractively situated in a manicured garden, somewhat jarring in the wider arena of barren desert. Within the grounds there are other smaller cenotaphs and gazebos and a small lake which is a watering hole for many birds and animals. All in all it is a magical, quiet spot with the added bonus of marvellous views to the fort and town.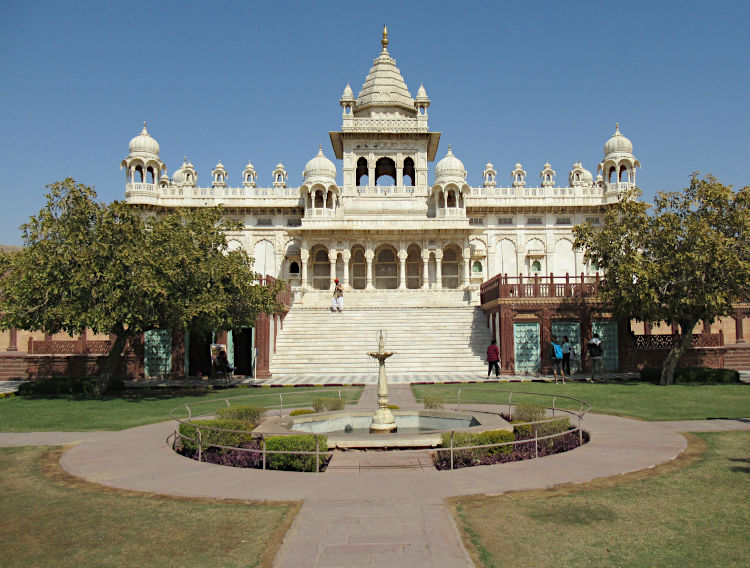 From here I took a threewheeler to Mandore, the ancient capital of Jodhpur. Although it is officially 10kms away, it is in many ways like a suburb of Jodhpur but does have a very different, more laid back feel. The center of "town" is where the old fort and temples are situated within a small park. The main attractions are the six dewals, the domed royal chatris of the Rathors which stand in a line within the lush, shady landscaped gardens. Delicately carved, they are well worth a visit. Just away from these ancient buildings is the Hall of Heroes where 16 life-sized figures are carved out of the rock. While I was there, they were being renovated. Next to them is the seemingly more modern Shrine of 30 crore (300 million) gods. Here there are a number of gods covered in silver leaf. This place was far more popular than the old temples and outside devotees were wafting their hands through a large flame in some sort of ritual. Behind the temples I scrambled up a rough path which eventually led to the old fort. Although in ruins now, I could see that it was once an impressive set of buildings which are now overrun with a large tribe of grey langurs. In fact not just here, there were plenty of langurs amongst the temples down in the park and I thought some of the locals were rather brave in feeding them. There's a bit more info on Mandore at theculturetrip.com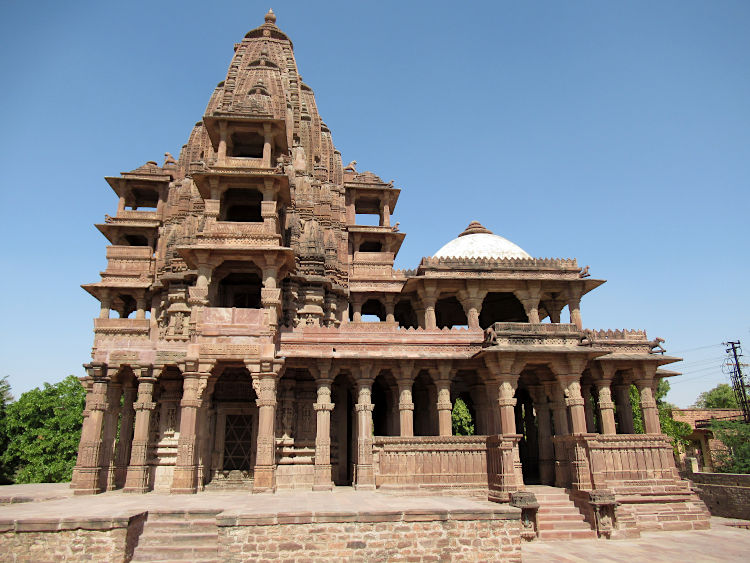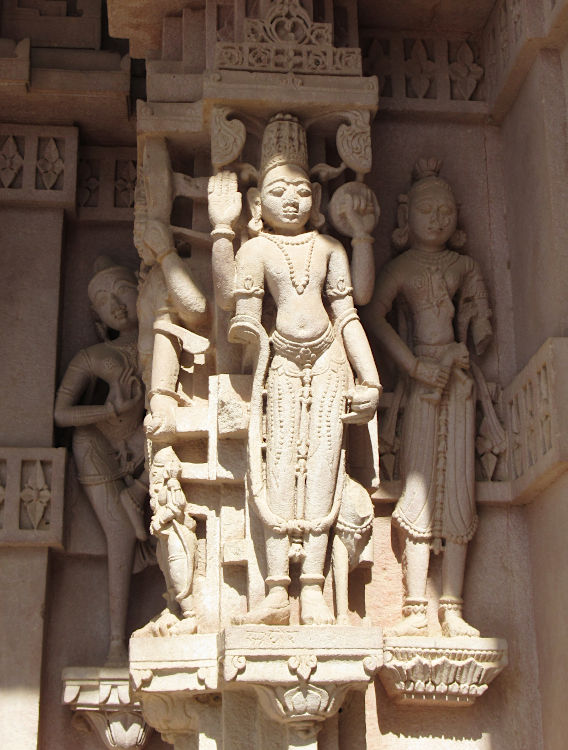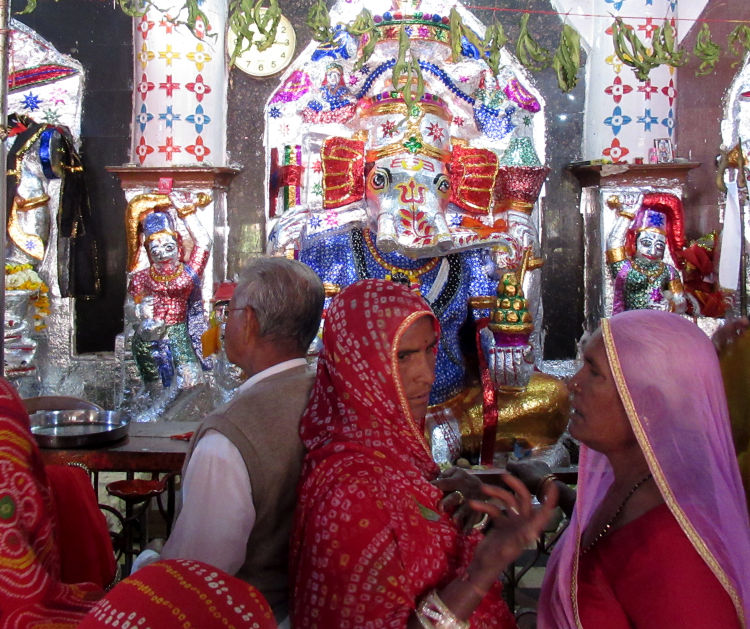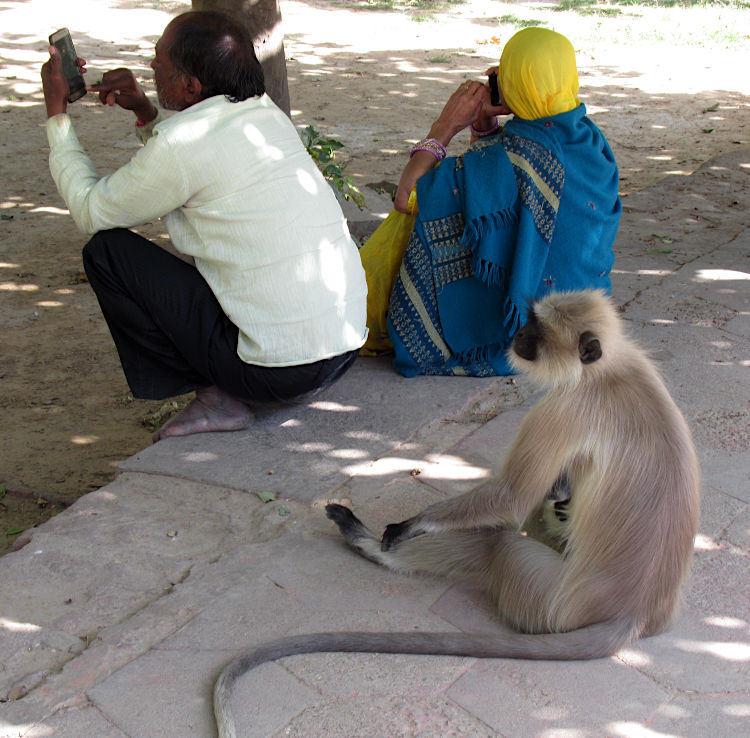 Of course it wouldn't be a proper page of mine without some photos of food. Here is a Masala Dhosa, one of my all time favourite Indian dishes and Govind Gatta, a local delicacy. It's basically a dumpling made of gram flour, in a rich gravy. However it contains no onion or garlic. This was one of many excellent meals I had at the hotel cooked by Guru. It was interesting to note that Rajasthan is home to many Jains, many of whom are not only vegetarians, like many of the Hindus in Rajasthan, but also don't eat onions, garlic or even root vegetables. I didn't go that far but I went completely vegetarian for my three weeks in Rajasthan this time around (very unusual for me!).
So after a few days in Jodhpur, time for my first long bus trip, 7 hours due south to Udaipur.