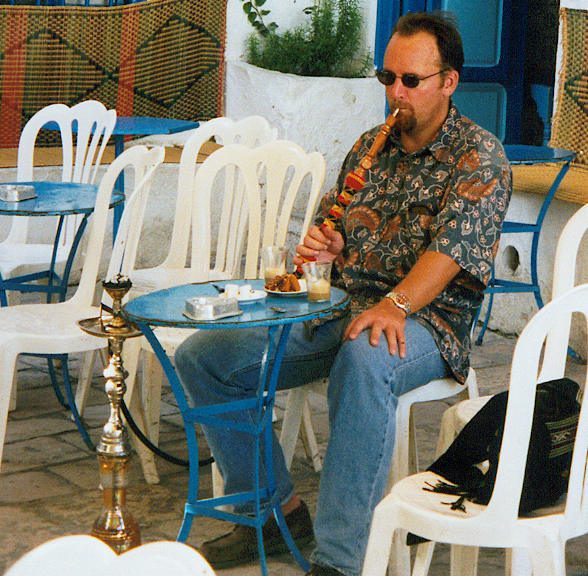 This page is a bit strange. I worked in Tunis for two years. I explored the historic Medina many times and wandered the labyrinthine streets. However I took very few photos. I didn't even take many photos in the historic and lovely suburb of Sidi Bou Said where I spent many happy days wandering its alleys and drinking in its cafes and restaurants. But here are a few.
This is looking up Avenue Bourguiba towards the old town.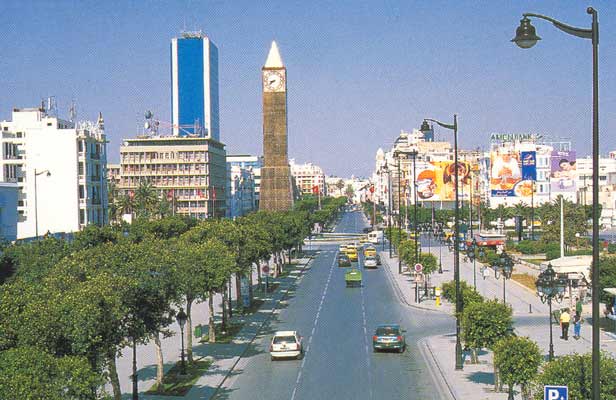 And this is looking down. The Cathedral of St. Vincent de Paul is on the left. I worked just beyond the other large building on the left, the El Hana International Hotel.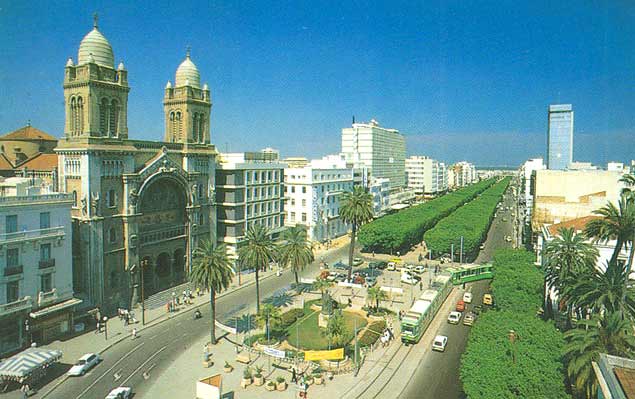 Wandering the Medina.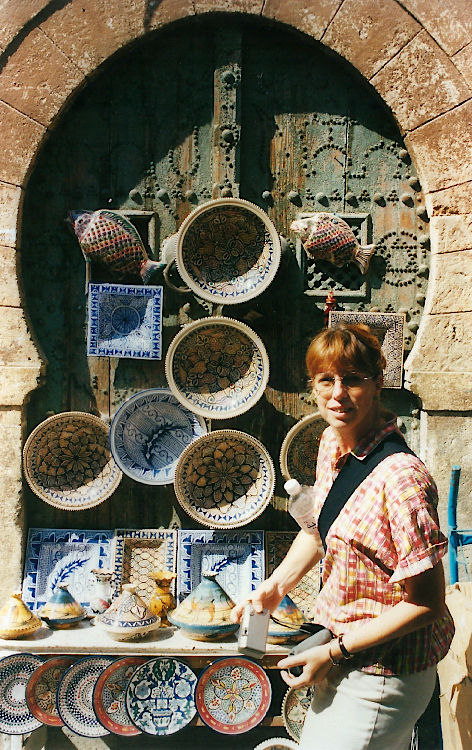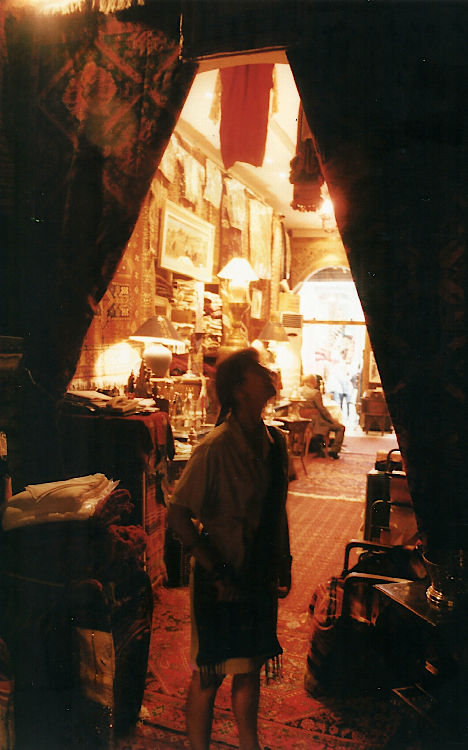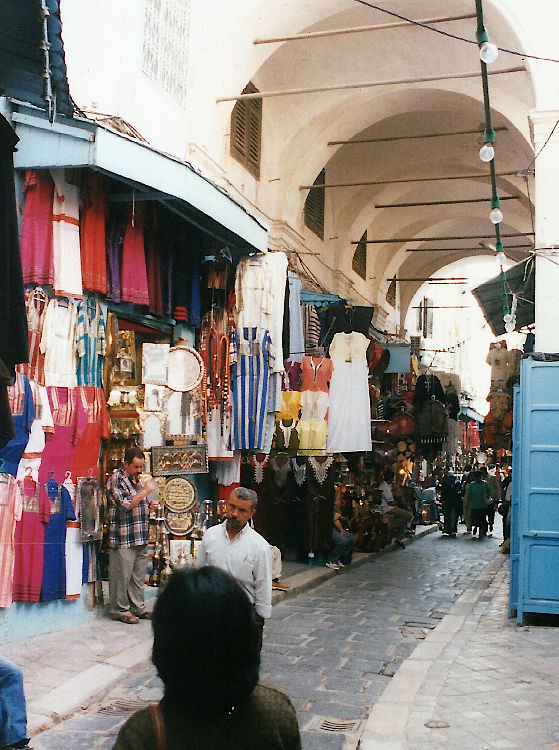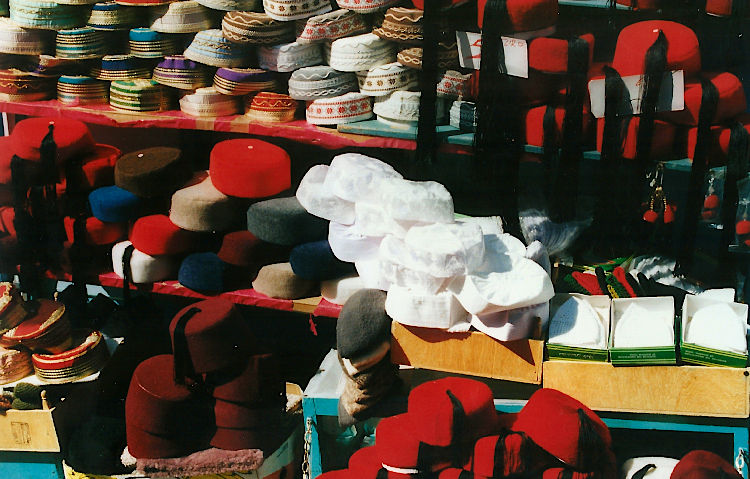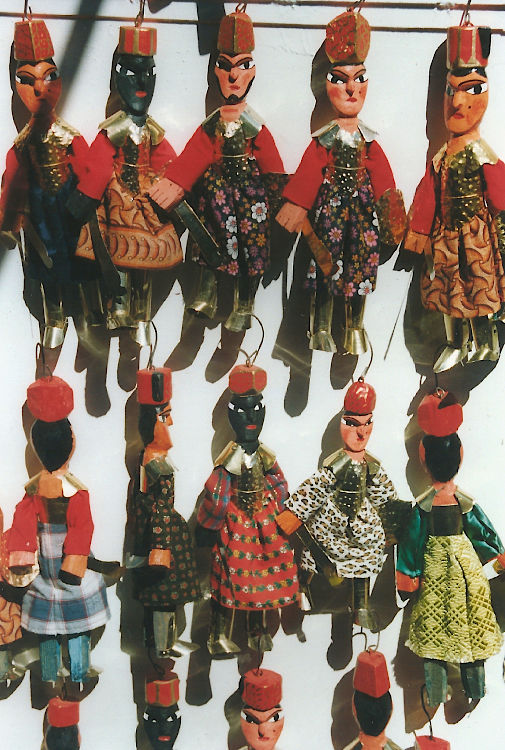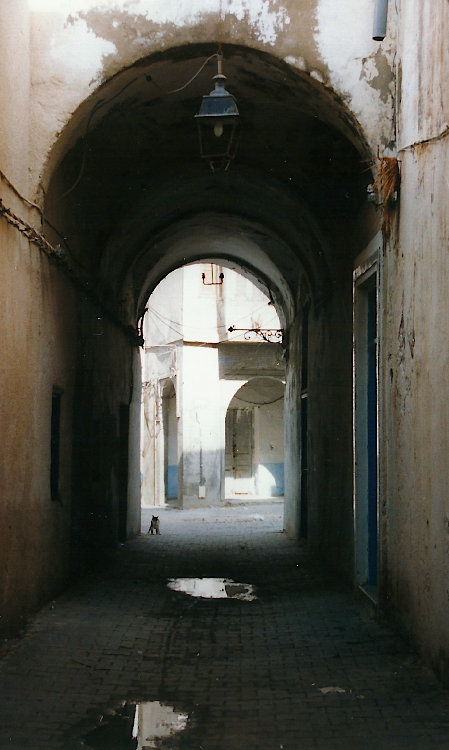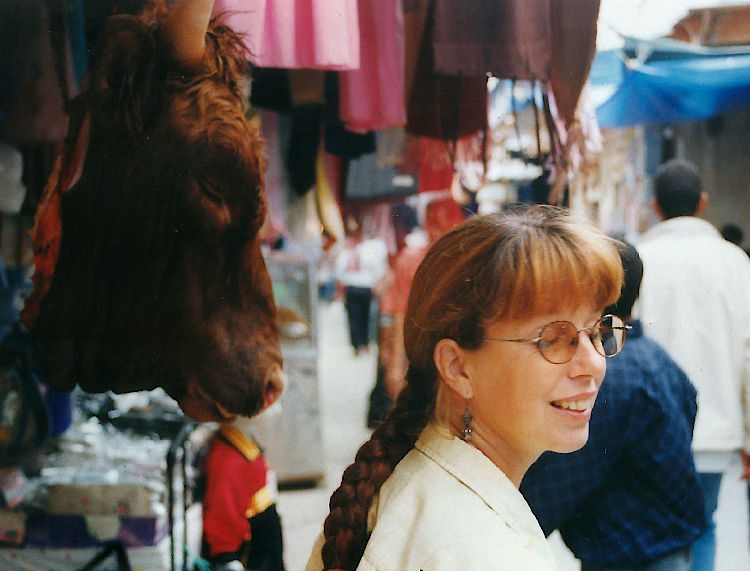 There are many old palaces (called Dars) in the heart of the medina, some of them open to tourists. This is the Dar Ben Abdallah, now the Museum of Popular Arts and Traditions of Tunis.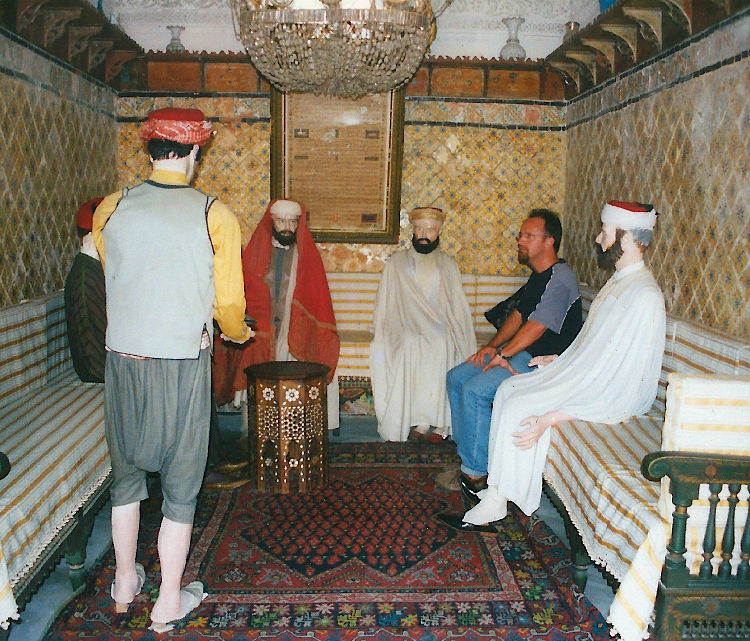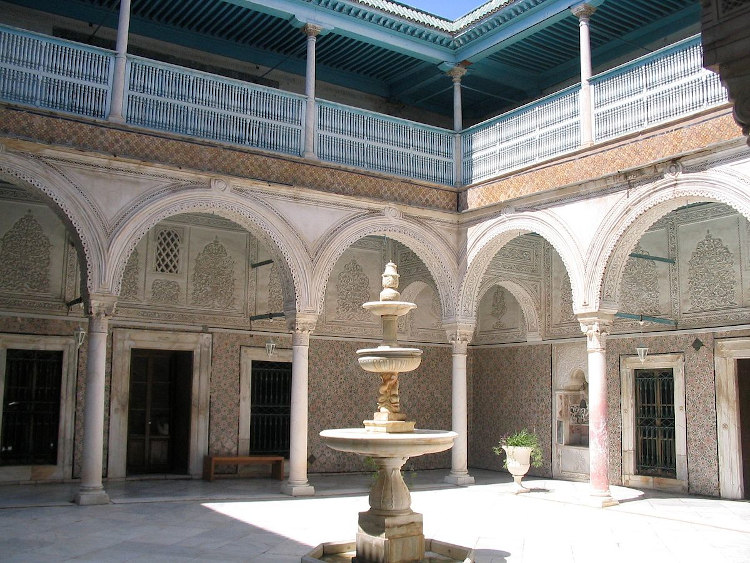 The old British Council building. Not very much security in those days.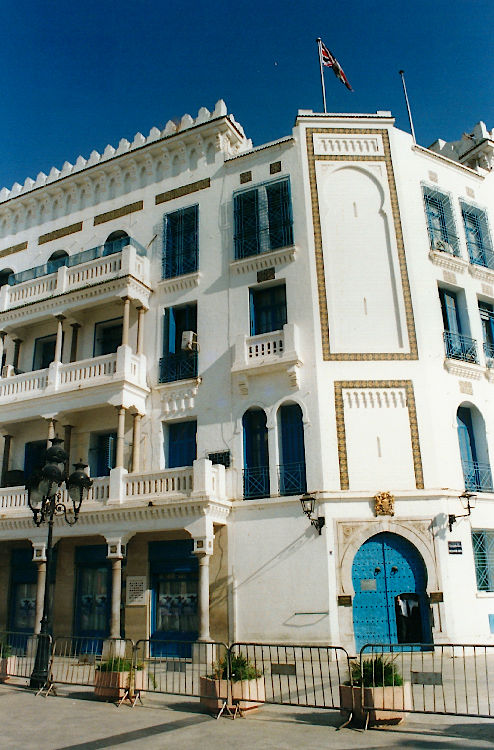 The (disused) Cathedral in Carthage which is now called the Acropolium of Carthage and is a music venue.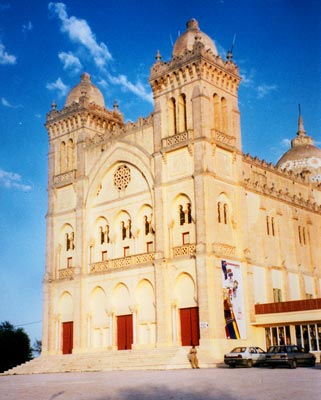 Sidi Bou Said – is a very famous and picturesque village/suburb 10kms from Tunis centre.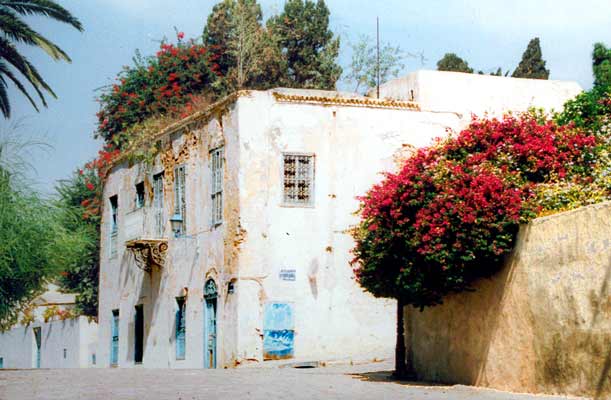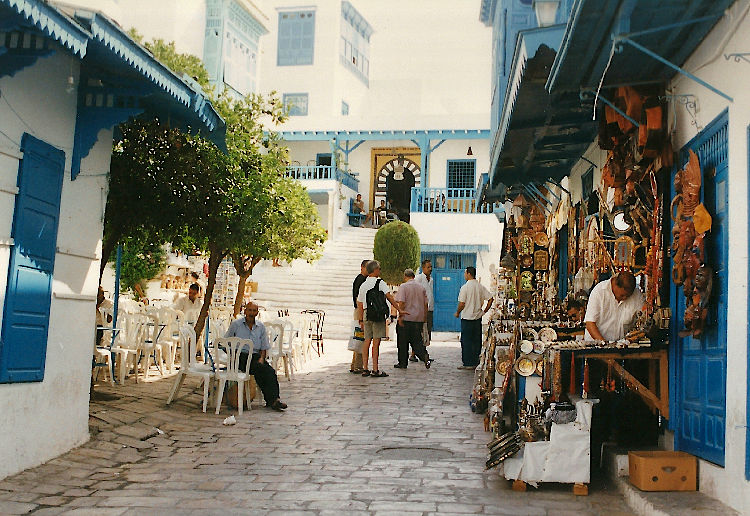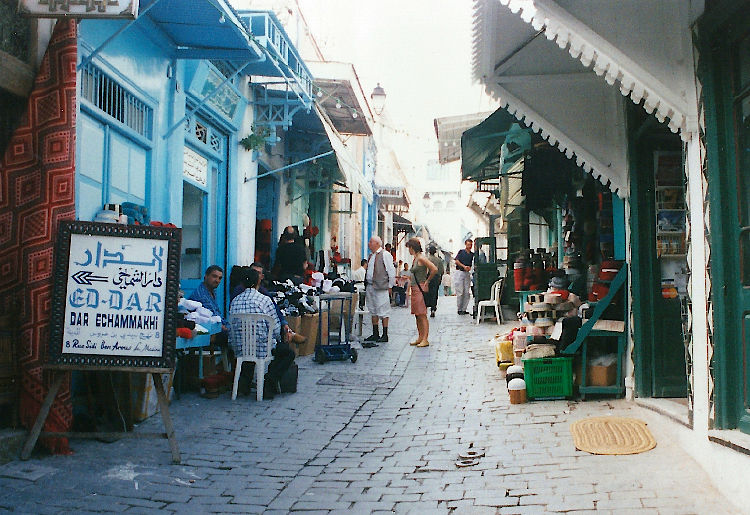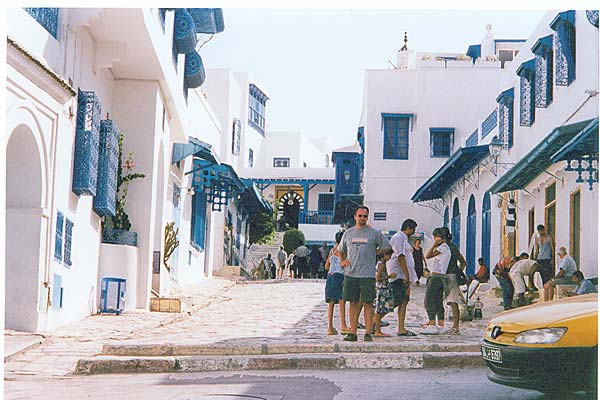 Tunis has some great doors – here are a few.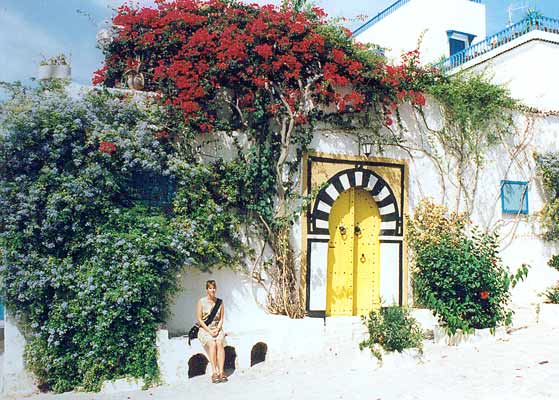 I've never been a smoker but I did enjoy the odd Sheesha.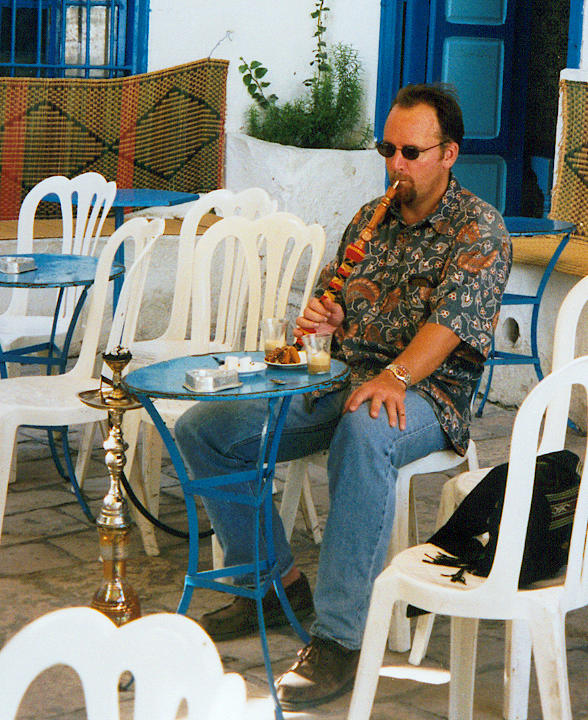 Jackie's line drawing of Cafe des Nattes in Sidi Bou Said.