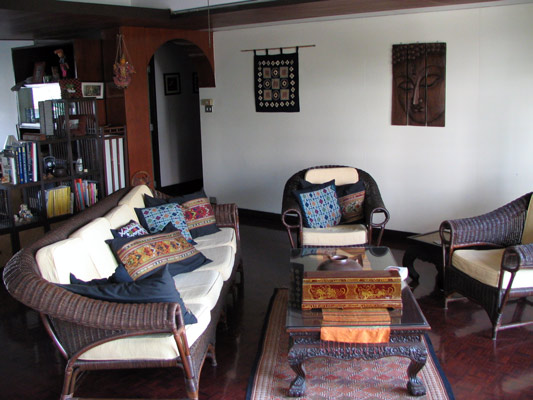 Charoon Court
Charoon Court
I thought this page would be of interest only to family members and friends, but then again it could be of interest to anyone who is interested in comparing how different people (in this case us) live in different countries. Anyway, have a look through our keyhole and see what you think.
The photos below were taken on the day we moved into our apartment block (Sep 2005) and then two years later (June 2007) before our big move to Jordan. The video at the end was taken some months after we had settled in. The apartment is in Ari, about 15 minutes by skytrain from the centre of Bangkok. So it's fairly central, but as you can see, it also has its fair share of greenery and wildlife.
living room, September 2005 and June 2007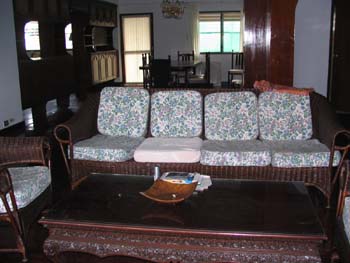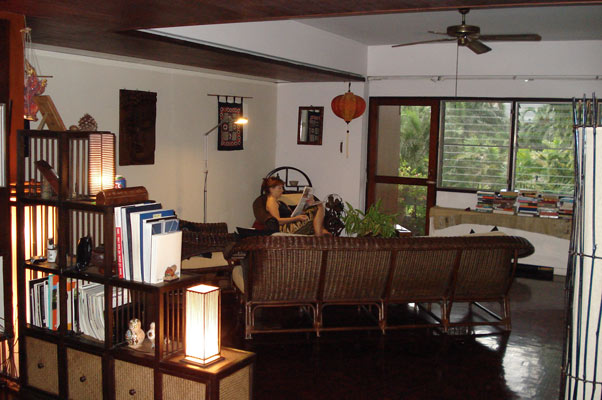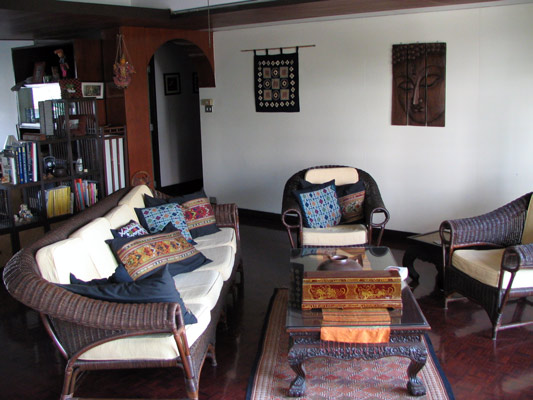 Jackie enjoying a first bowl of cereal on the balcony – as yet devoid of plants – but not for long!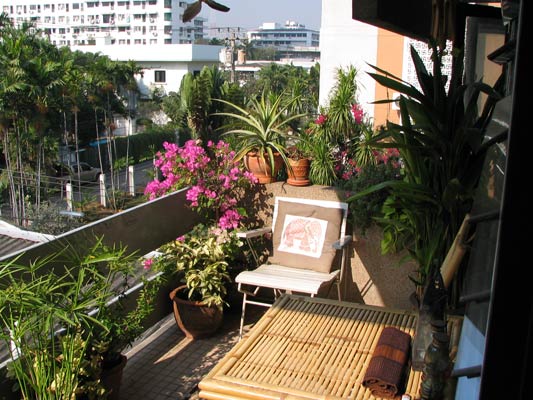 master bedroom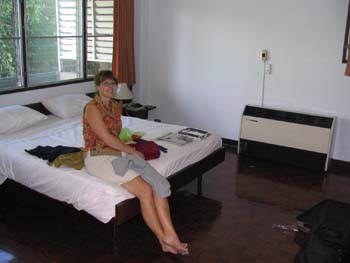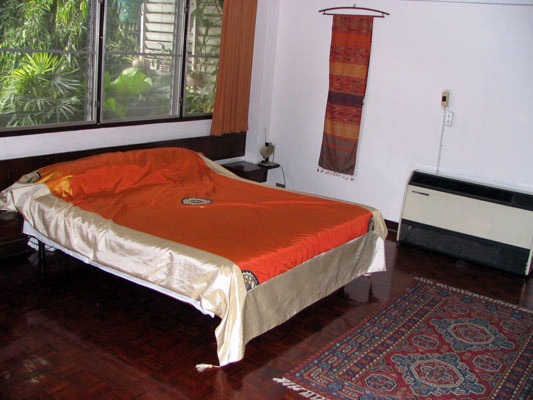 Where this website gets updated – the study – but before I got my computer.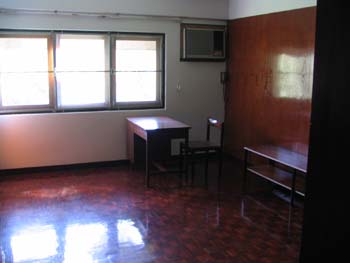 It's also Jackie's office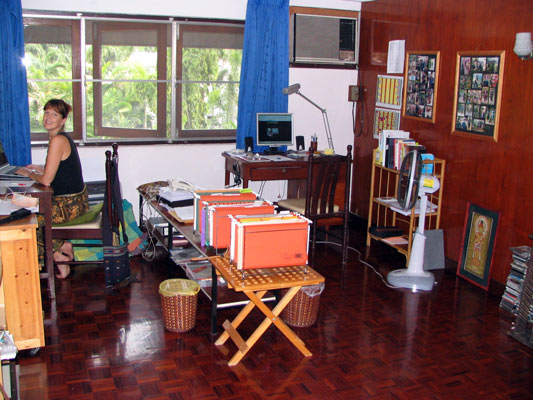 spare bedroom – don't worry – if you want to come over it's better equipped now!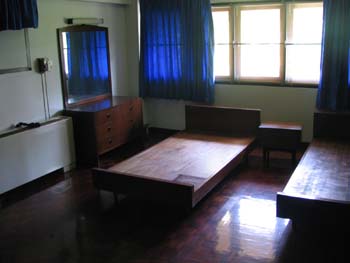 living room as seen from the dining room table – again on the day we moved in.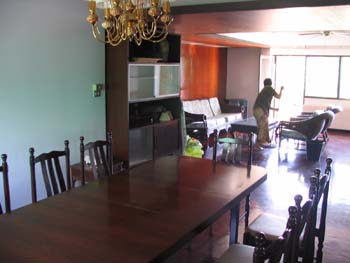 … and two years later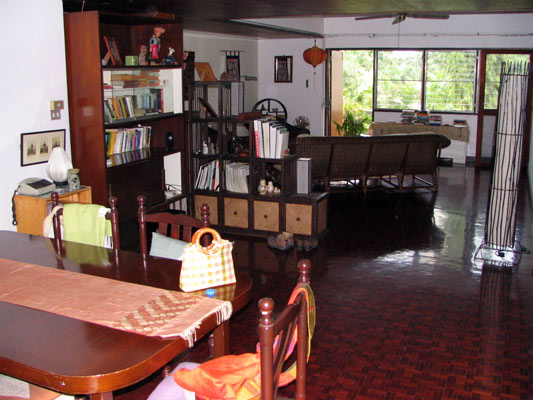 the all important kitchen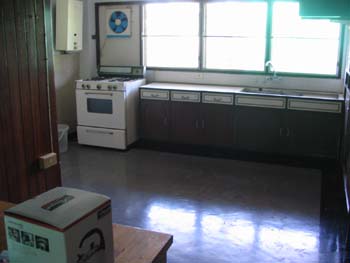 I've got to say the pool is still a real oasis in the suburbs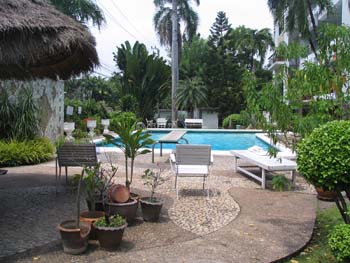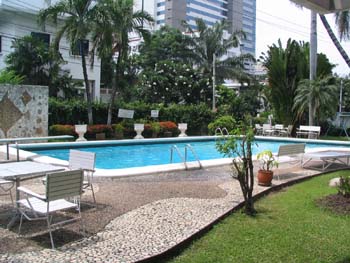 and a good place for a meal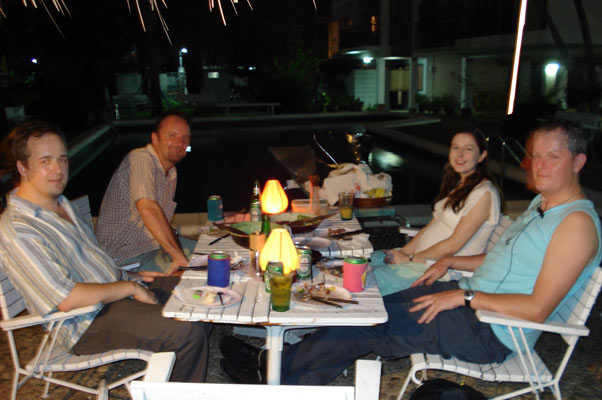 We might be in the city but we have wildlife – notably a bunch of colourful squirrels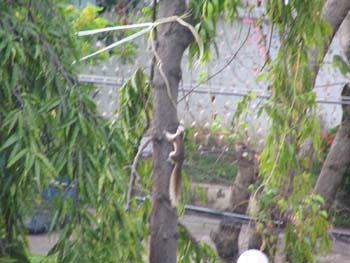 We also had lots of birds – and this pigeon even had a nest almost within touching distance of the rear balcony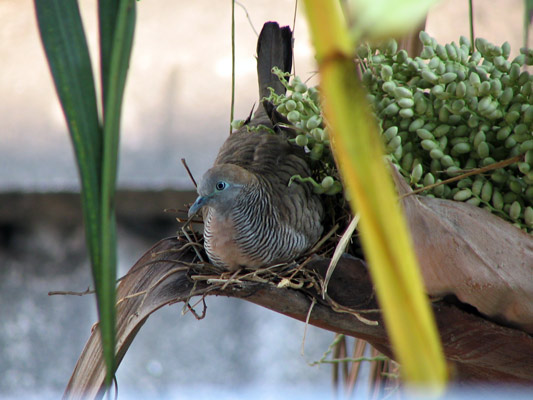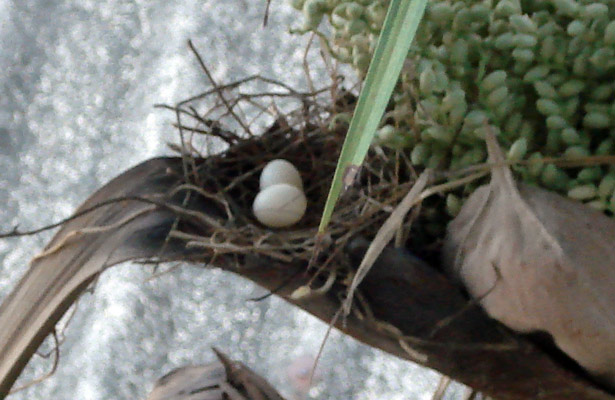 and some indoor friends
What it looked like 3 months after we moved in