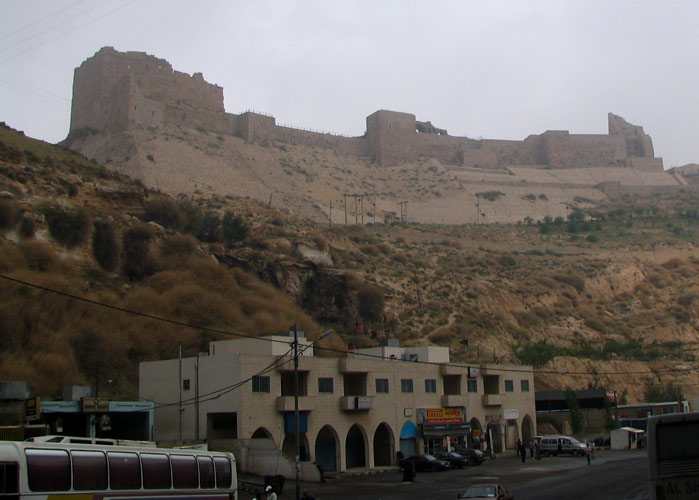 The King's highway
The King's highway
The King's Highway is the name given to the modern incarnation of the ancient route which travels almost the entire length of Jordan from Amman in the north to Petra in the south. Giants throughout history have trodden its path from Moses through the great Roman Emperors to Richard the Lionheart. Not surprisingly it is therefore the site of many historical monuments and also not just a few natural ones including Jordan's 'Grand Canyon'.
The ancient crusader castle of Karak dominates the modern town of the same name. It is probably the best preserved of a string of crusader castles in Jordan which continues right up to the famous Crac Des Chevaliers in Syria. It was built by King Baldwin 1 of Jerusalem in 1142, but was made famous later as the stronghold of a certain Renauld de Chatillon who was famous for torturing people and then throwing them over the battlements to their death. He met a sticky end when the Muslim armies subsequently lay siege to the fort in 1183.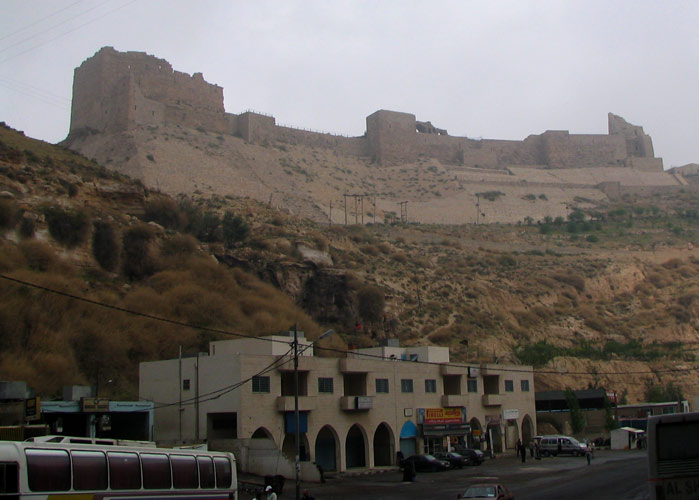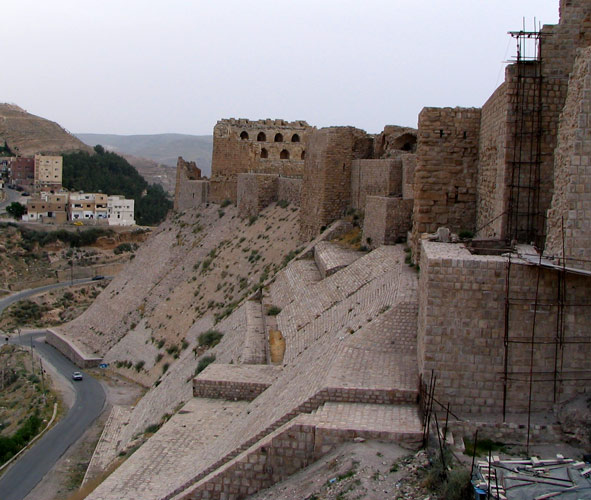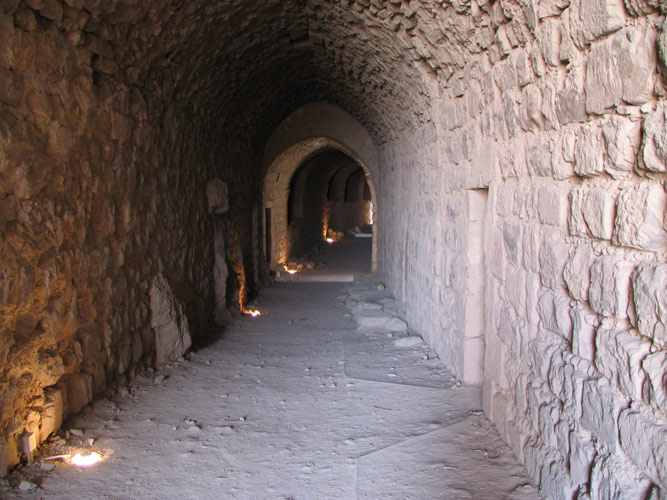 Rather more unimpressive in appearance is the Towers Castle Hotel which is situated a stone's throw from the castle itself. However the rooms are pretty comfortable and ours came with an excellent view of the surrounding countryside.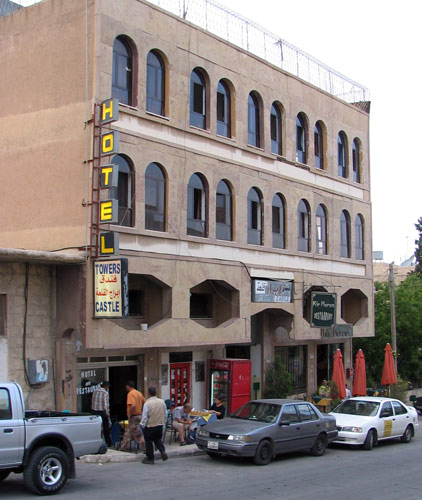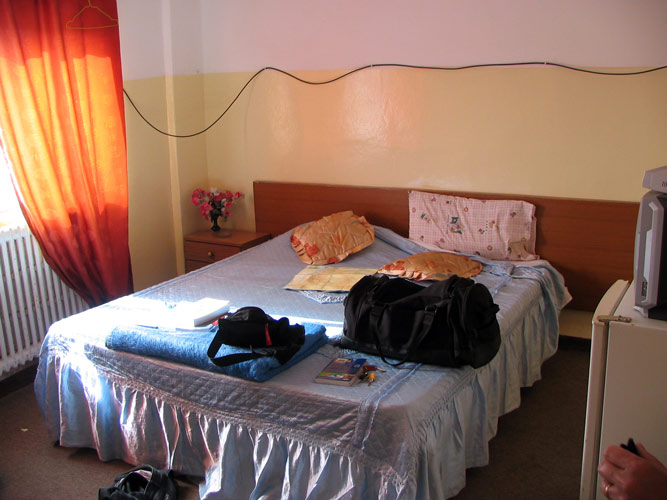 Travelling North from Karak the road passes through some stunning countryside, not least Wadi Mujib, 'the Grand Canyon of Jordan'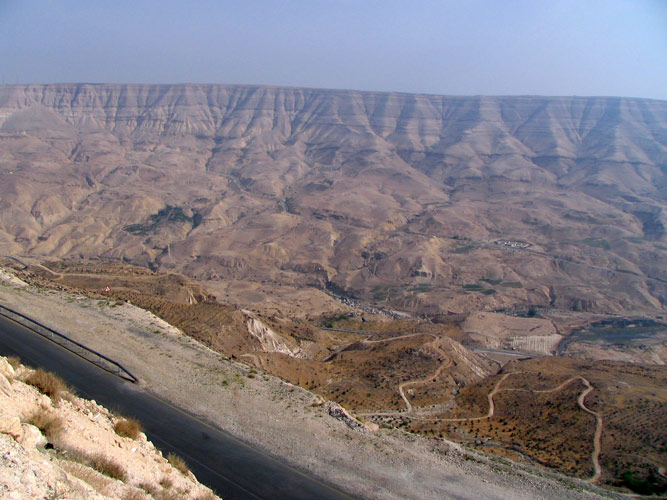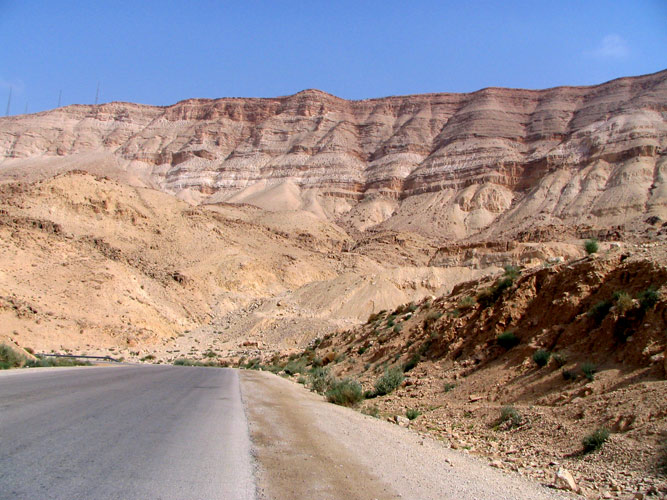 Way South of Karak and Wadi Mujib is another crusader castle – Shobak built by Baldwin II in 1115AD. It has a much more wild and remote feel to it than Karak and is built on a small knoll next to the village of the same name. It's probably more imposing from the distance than up close but they are slowly restoring it and there is a small museum on site.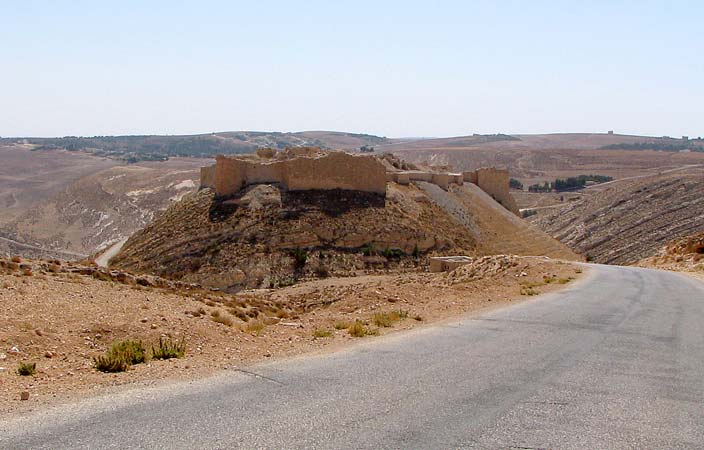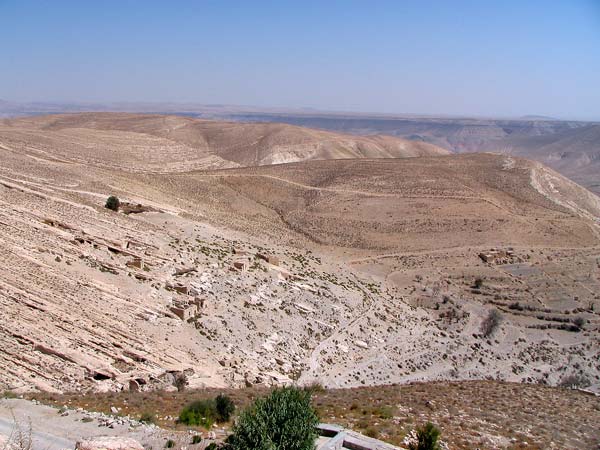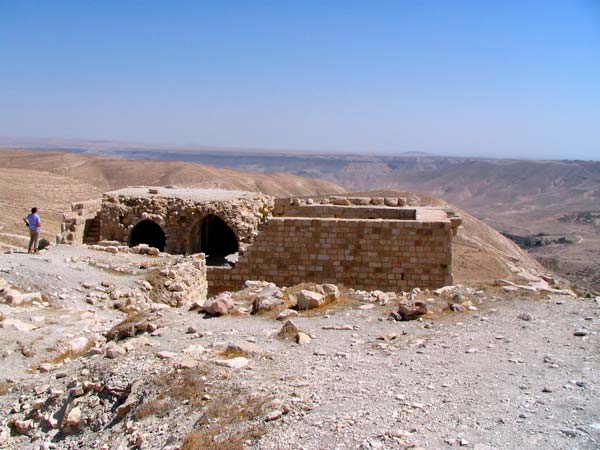 Along the King's highway is also a great spot for bird watching – especially in spring. We saw a number of migrants on their way to Europe for the summer.
Here is an Isabelline Wheatear on a rock and then taking off in the desert just north of Petra.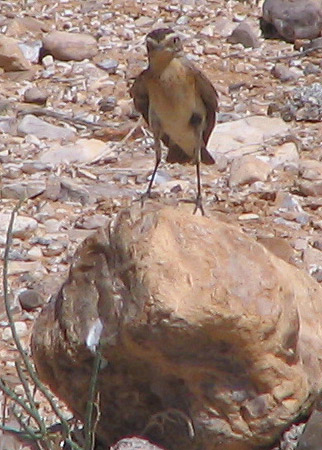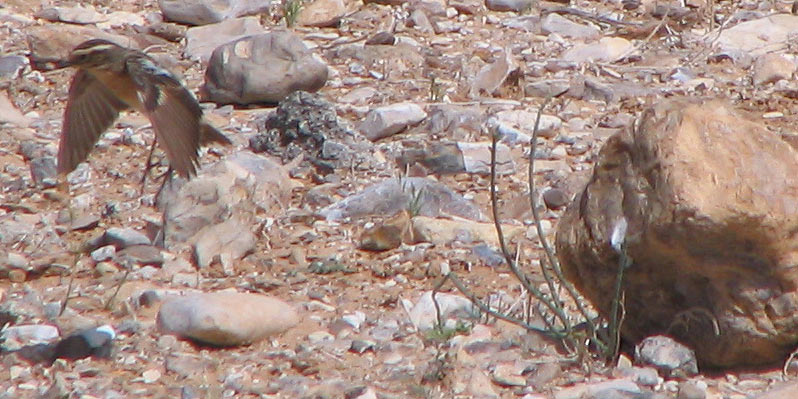 Here is Temnick's Horned Lark in the same place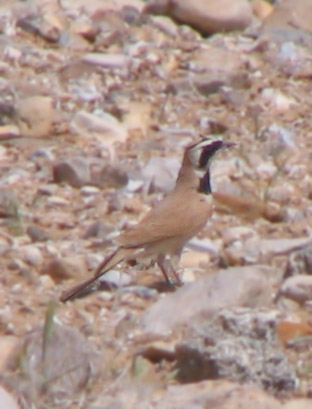 A couple of Rock Sparrows at Karak Castle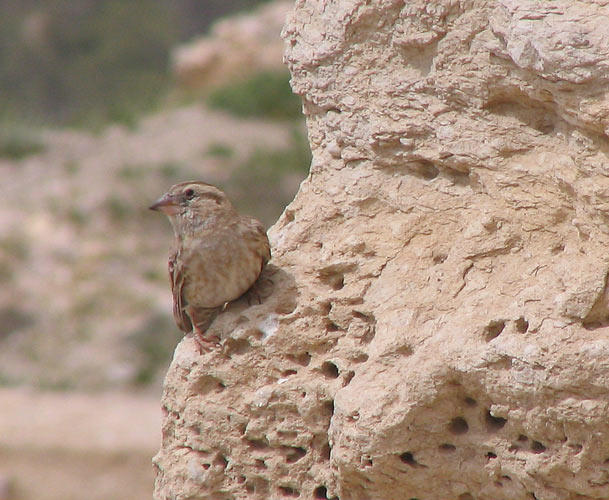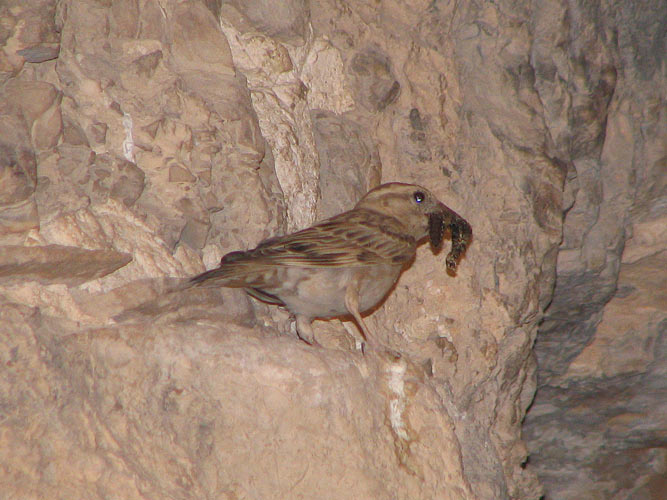 Redbacked Shrike between Karak and Wadi Mujib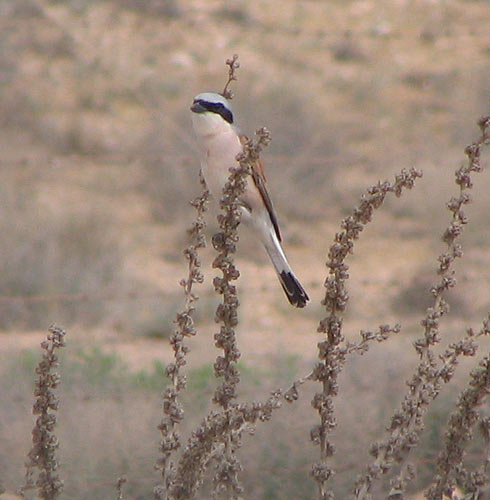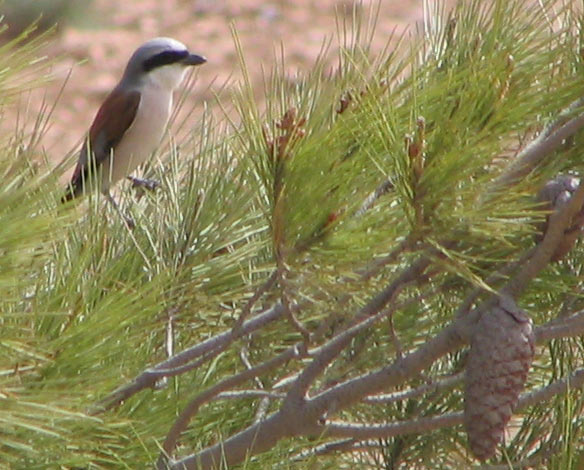 Woodchat Shrike taken at the same place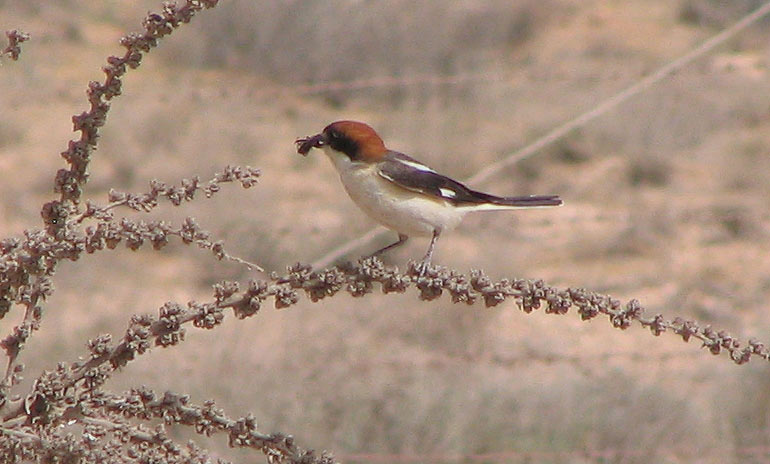 Here is a family of Blackcaps (mother with the brown cap, father with the black cap and junior) taken in the same area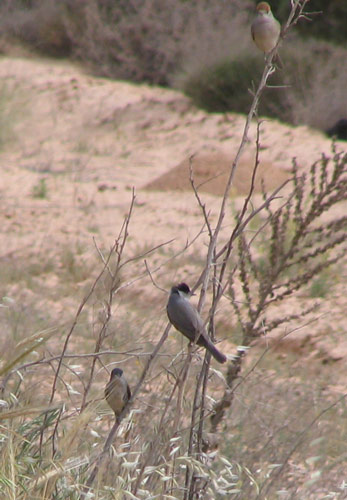 These scrub warblers were caught dancing around rocks on the descent into Wadi Mujib
More photos here