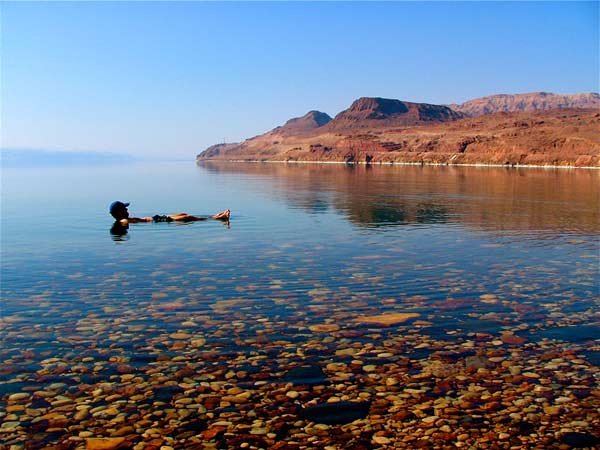 Wadi Mujib is one of the undiscovered gems of Jordan. If you are travelling along the King's Highway you will need to cross this huge canyon. There are some pictures on the king's highway page, but for this trip we went to where the wadi reaches the Dead Sea. Here the canyon is sheer and narrow and there are some convenient cabins nearby, right on the Dead Sea, in which to spend the night. These photos are from a trip we took in June 2008.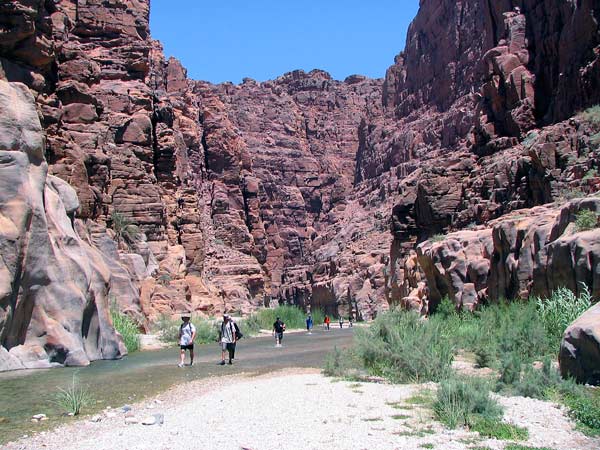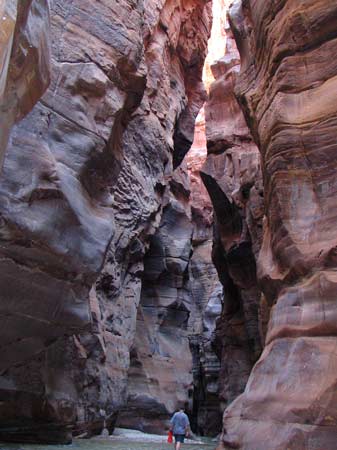 There is water in the Wadi year round. In the winter and spring it is closed off as there is a big danger of flash floods. But in summer there is just enough to keep you cool – although there a few small waterfalls which can be tricky to scramble over. It takes about an hour to go as far as you can. The way is then blocked by a huge waterfall.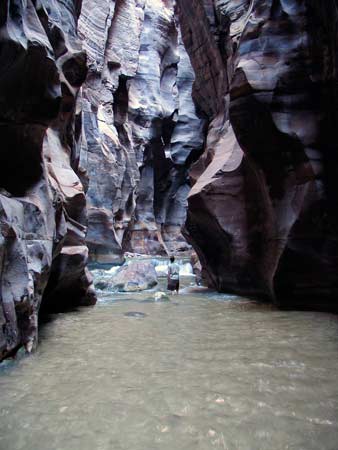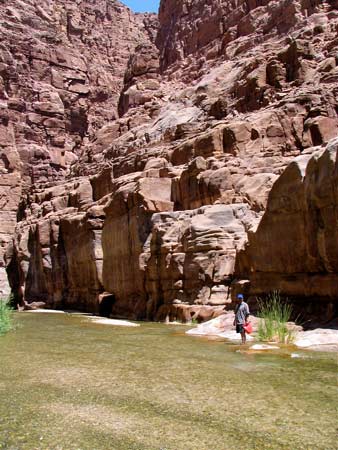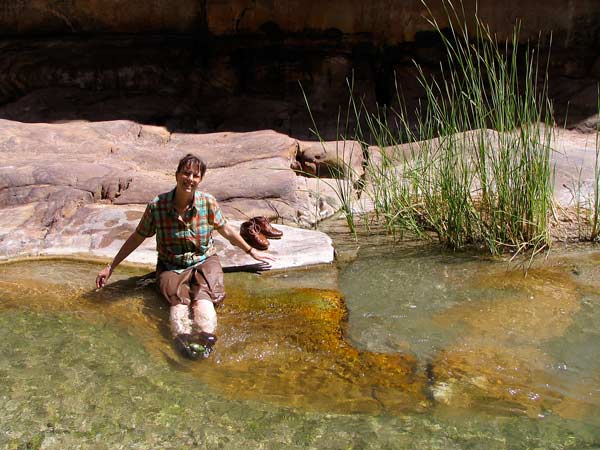 The cabins are run by Wild Jordan, the commercial offshoot of the RSCN (Royal Society for Conservation of Nature). They had only just been finished when we were there and I have to say they were ridiculously hot and despite the RSCN's claims to be eco-friendly, they hadn't been built with much thought to the environment. However what a fantastic setting!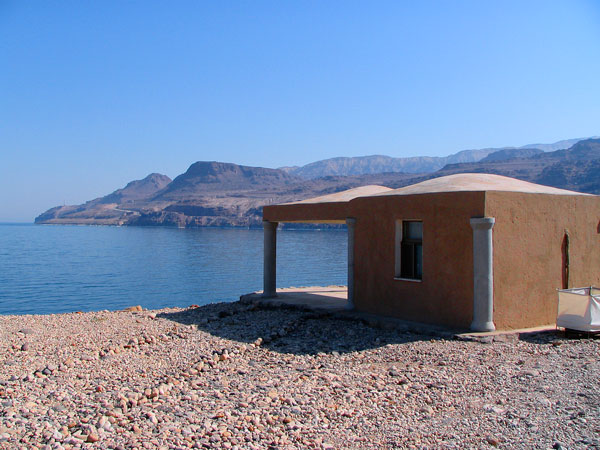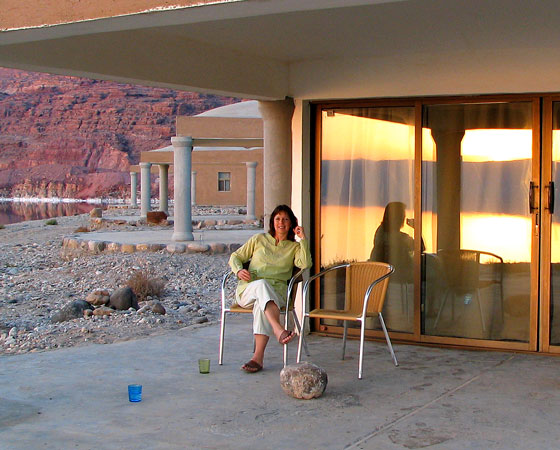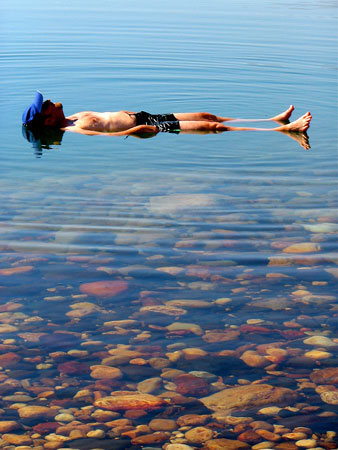 Of course the Dead Sea is famous for being the saltiest and therefore 'floatiest' body of water on Earth, as well as its lowest point. It actually feels quite oily because of the salt and a bit strange – even more so at the time because there was not a single other person to be seen anywhere around.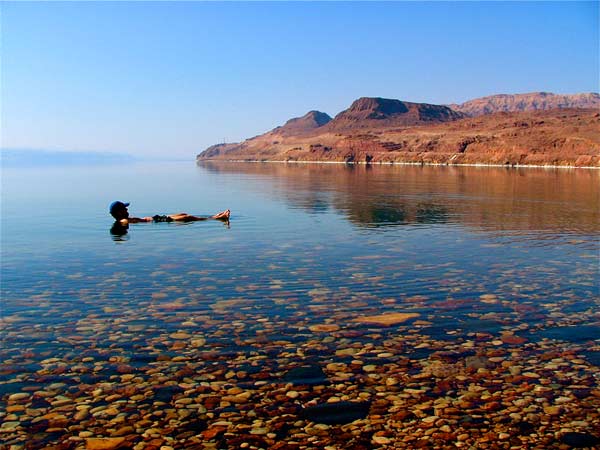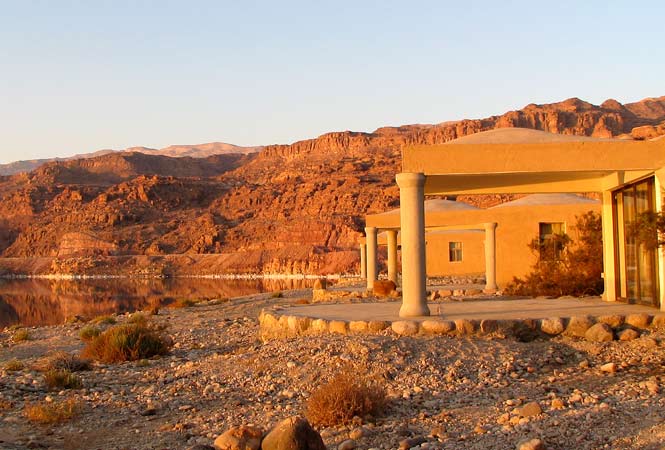 Sunset over the Dead Sea with the hills of the West Bank in the background. Later we could see the glow of the lights of Jerusalem in the distance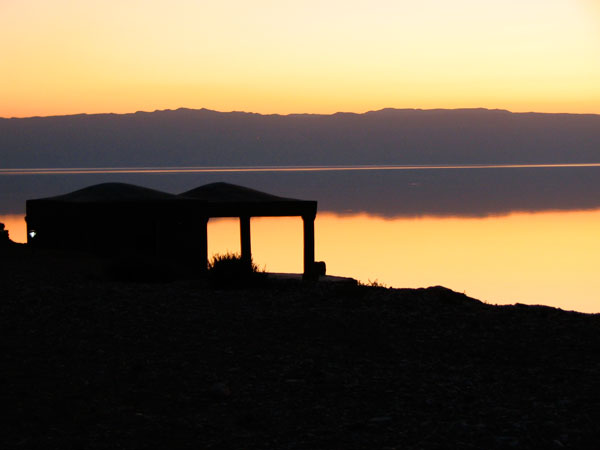 more photos here