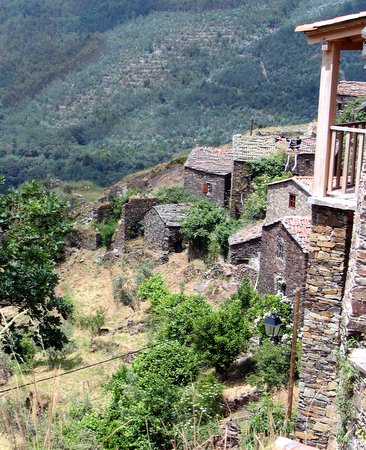 Talasnal: A Schist village
Talasnal: A Schist village
It was a glorious sunny day, not too hot, so we took time off from Casa Azul to stretch our legs, and hunt for a few geocaches near the schist village of Talasnal. There are a number of Schist villages in the region, 'schist' being a reference to the slate of which all the houses are made. The villages themselves are all fairly inaccessible in the hills to the East of us but all in stunning mountain and forested scenery. Most of them lay abandoned for years but are slowly being renovated and developed as weekend getaways. Most of them also have networks of walking trails to explore.
We parked the car at the castle of Lousa. From here we could look way up into the clouds to our destination, Talasnal, 500m above us. As it happened, it was thankfully a bit misty so the hard slog uphill wasn't too bad and of course the clean mountain air and profusion of wildflowers made it worthwhile. And it actually only took us 45mins.
In the village itself was a very welcome restaurant with great views of the mountains where we had a tasty stewed cabrito (baby goat) for lunch. Being a bit of a tourist destination (mainly Portuguese), it was hardly prices we were used to (almost 40Euros for two and no wine) but welcome all the same. An added bonus was that after we had done all the hard work we were able to sit outside and enjoy the view in the sun. We followed a different trail on the way down which if anything was a bit harder on the knees than the way up. There are many walking trails around the schist villages, the paths are all well marked so there is usually no problem getting lost. Coming down we went past the Senora da Piedade Sanctuary and also the river beach of the same name. Not enough time for a dip today but certainly we'll save that pleasure for the future.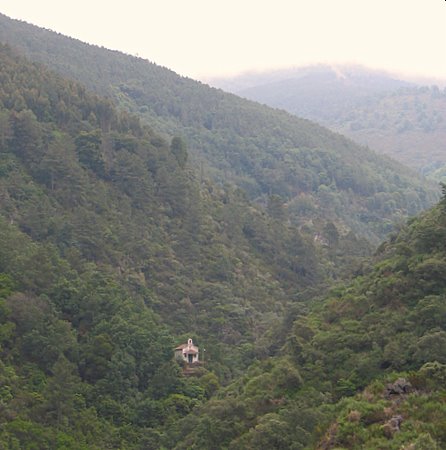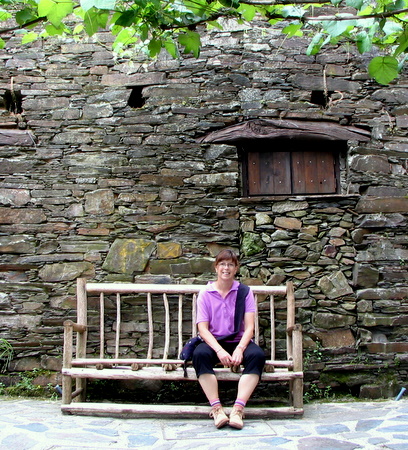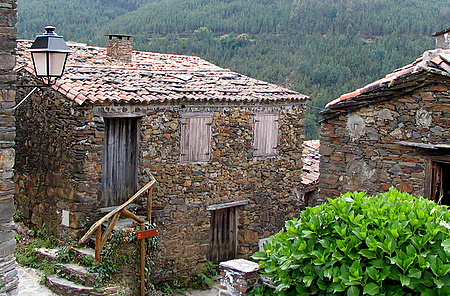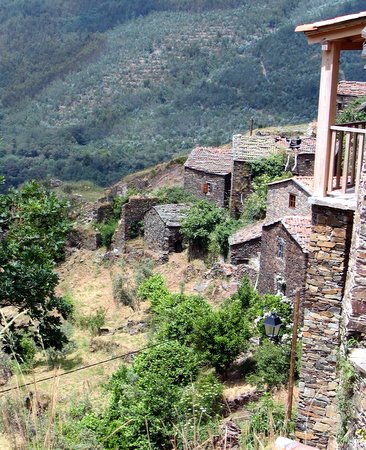 More photos here