Exploring around Marvao
Exploring around Marvao
On our short hop to Spain in March we passed a beautiful area of Portugal right on the border. We said then that we would return and we have. We camped for a few days in view of the fortified hilltop village of Marvao.
https://www.globalwanderings.co.uk/countries/portugal/marvao/1.JPG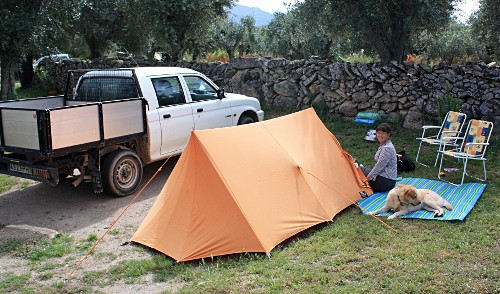 Marvao is a beautifully restored old village. Unfortunately in the winter it lies above the cloud line and so is cold and misty and in the summer it boils under the fierce sun. Therefore its hilltop position, formerly a necessity in times of banditry and invading Spaniards, is now a hindrance and has resulted in a decline in the population which now survives mainly off tourism. This all means it is rather too picture postcard perfect for us and lacks the hustle and bustle of a real community. Undeniably pretty place though.
View from the Marvao castle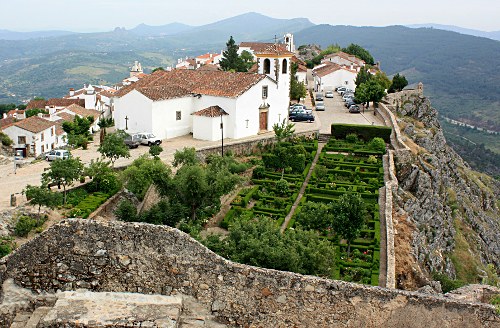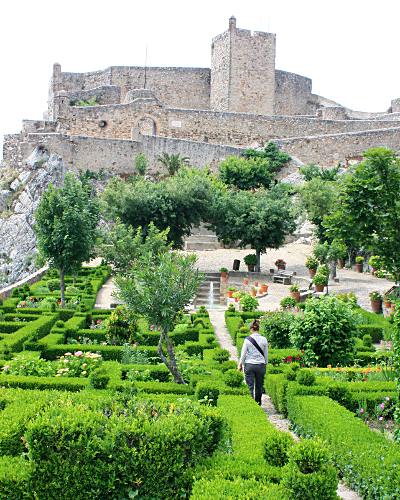 Not far from Marvao is another fortified hilltop village – Castelo de Vide. It's a bit bigger than Marvao and doesn't suffer the vagaries of the weather as much and consequently remains a bustling hive of activity and therefore more up our street.
It also has an intact castle with fine views over the town and the hills beyond.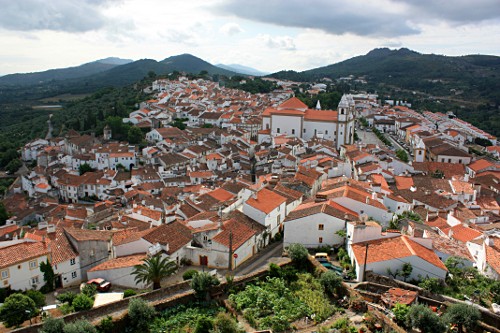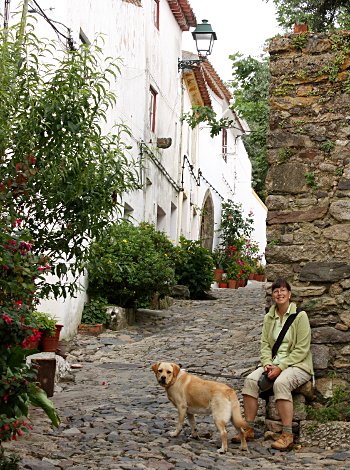 We also did some walking in the countryside. Jussi was very pleased to discover there were many outside washing areas still in use, fed by mountain streams.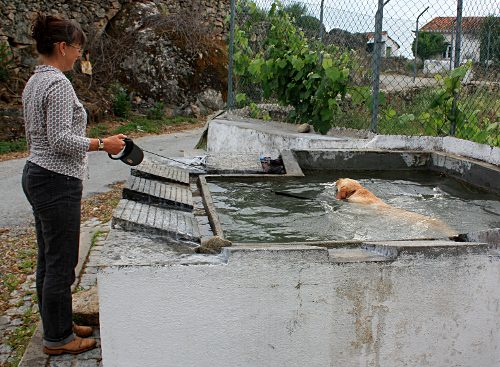 The area is famous for megaliths which are dotted around the countryside. The local tourist office has a leaflet with a small map of the best known ones. For geocachers there are also a number of caches in the area so we spent a day geocaching and exploring the countryside searching them out. Here is one of the Dolmens.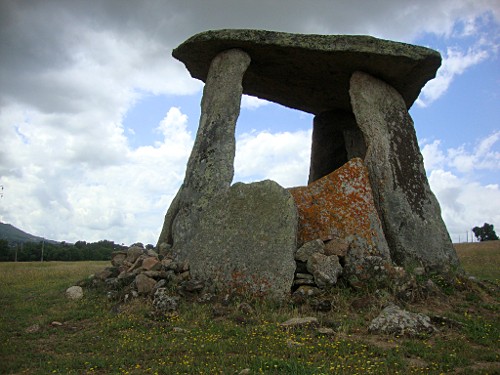 …and here are the dolmen guardians.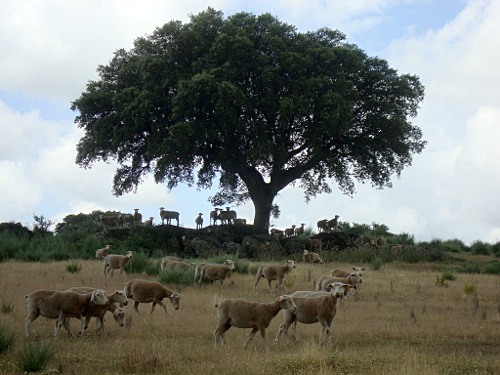 the most famous of the megaliths is the Meada Menhir – apparently one of the tallest Menhirs in Europe.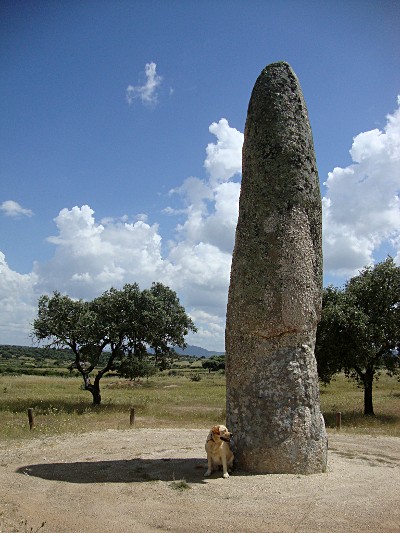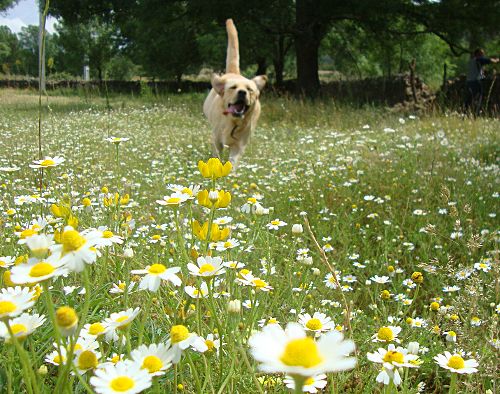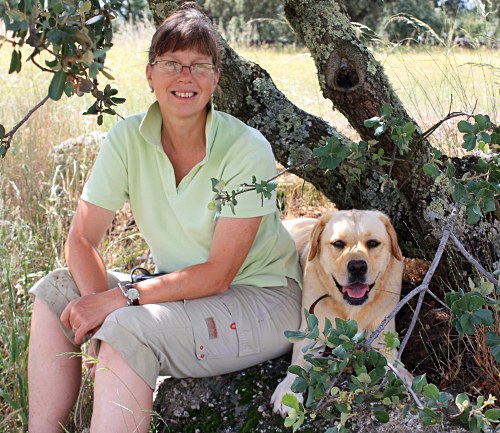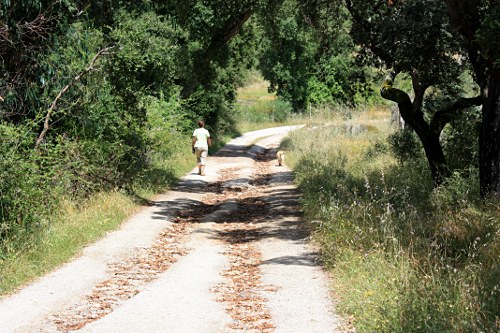 Jussi has another chance to practise a bit of swimming.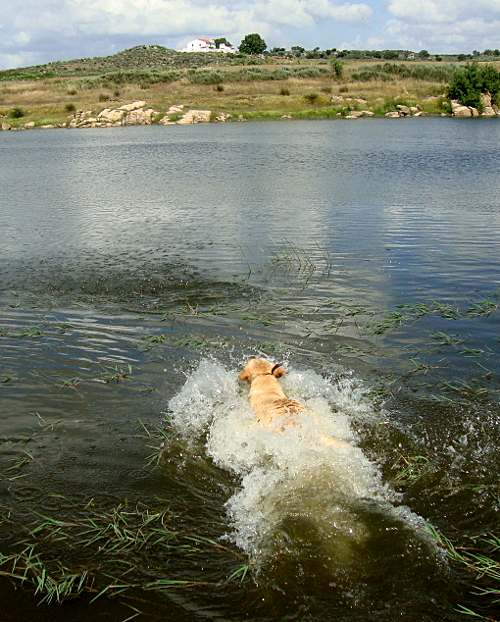 Some local wildlife.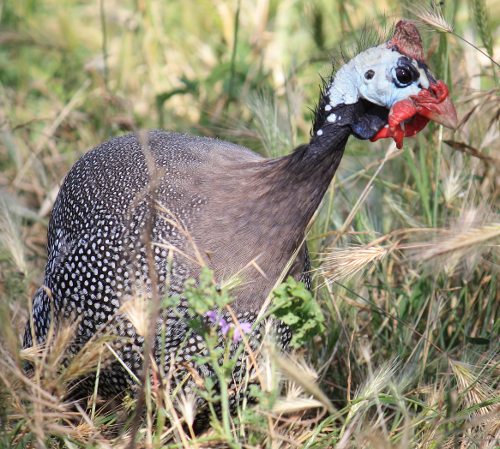 We also visited Evora, which was some way from our campsite but billed as a 'must-see' for visitors to central Portugal. I have say we were rather disappointed overall. The hairy one certainly wasn't as it provided yet another opportunity for some wet fun. This time in one of the town's fountains.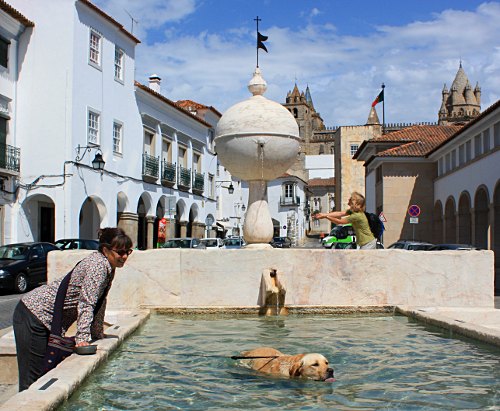 More photos here