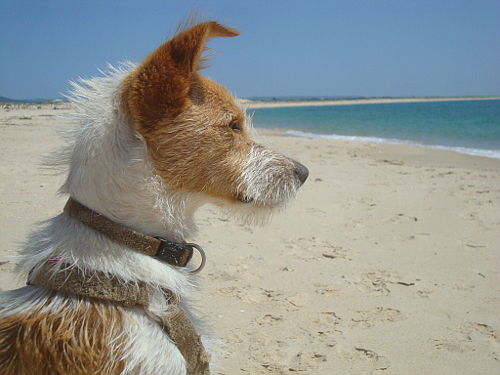 The Algarve – a pleasant surprise
The Algarve – a pleasant surprise
We had been putting off going to the Algarve primarily because it is the most popular area of Portugal by far. So I was worried it would be packed with foreign tourists, expats and all that goes with them. However, a good friend of ours had a holiday home in a less-touristed part of the coast and so we thought we would give it a try. After all you can't malign a place properly until you've been there yourself, can you?
As the title shows, we were indeed pleasantly surprised, on all fronts. The house where we stayed is in Olhao. Although noted as a relatively touristy place, it was really quite nice. It had many North African/Arabic influences, not least in the narrow alleys and flat-roofed moorish buildings. As the houses are crammed together and have high ceilinged rooms, they remain delightfully cool in summer. Just as well for us, as although only May, it was particularly hot when we were there.
Olhao is the Algarve's biggest fishing port and therefore has a number of excellent fish restaurants. There are many on the main drag which itself is not unnattractive as it is only separated from the sea by a small park.
There are also a few seafood shops which sell fish, crabs and shellfish direct and on two of the nights there we had our own delicious seafood supper on the roof of the house. Although mainly gorging on seafood, near us in central Portugal there are only typical Portuguese restaurants, so we also enjoyed a sumptuous curry at one of the Indian restaurants and that in itself was one of the highlights of the trip!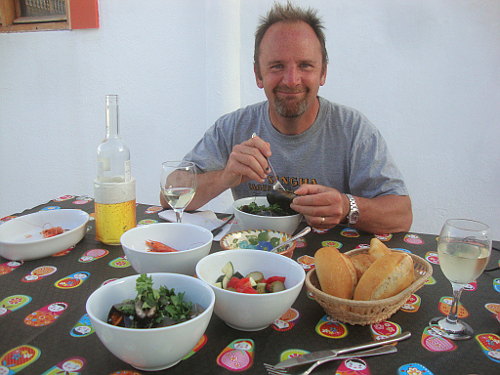 The main reason people come to Olhao however is the Parque Natural de Rio Formosa. This is a lagoon system stretching for 60kms along the coast. There are miles and miles of marshes and lakes harbouring a huge variety of birds. But also there is the added advantage of sandbank islands just beyond the wetlands where there are the most beautiful white sand beaches. We went to the island of Armona, not apparently the most beautiful, but certainly very accessable. And again we were pleasantly surprised. The 15 minute ferry ride takes you to one end of the island which has the small village of the same name. This is mainly comprised of holiday chalets all looking like fishermen's huts which presumably the first were. To get to the main beach on the other side you have to take a sandy track between the cottages and here you see what great care the (presumably summer) residents take of their cottages and associated small gardens. At the end of the village is a small restaurant and then the wide expanse of beach. Once more an advantage of coming in May meant the beach was almost deserted and the sea was absolutely gorgeous. Jussi enjoyed her first ever swim in the sea and Betty her first swimming lesson.
Ferry to Armona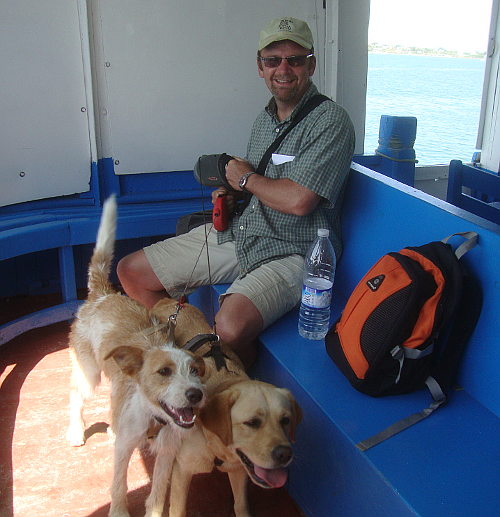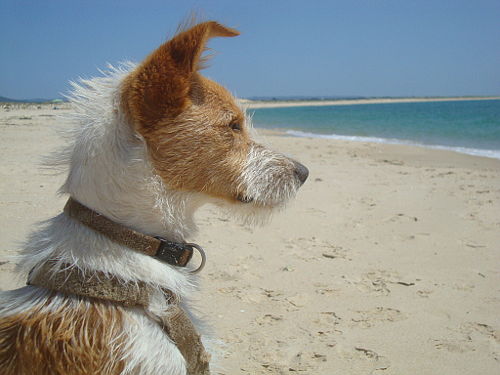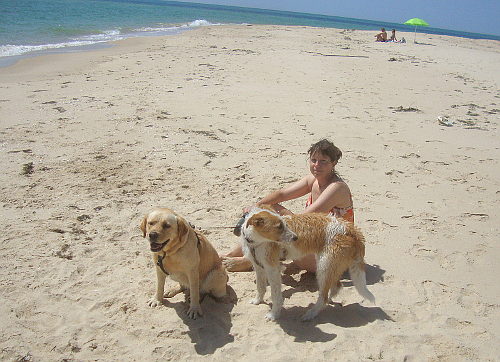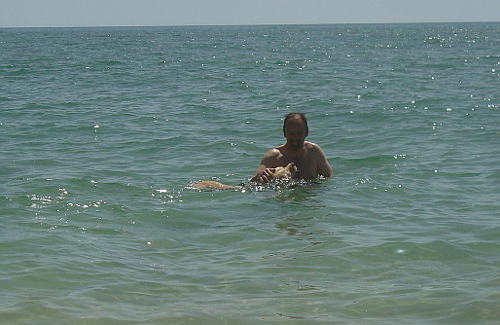 We also mananged to explore outside of Olhao. We took a day trip east to Tavira. Another attractive, small town, popular with expat Brits although thankfully not a fish'n'chip shop to be seen, just pretty squares and old churches.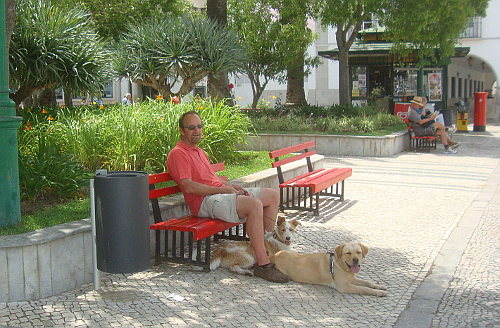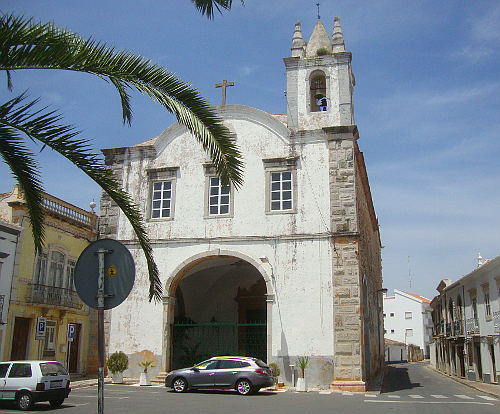 We also went to Faro the capital of the Algarve and the entry point of most visitors. Again we were pleasantly surprised. The old quarter has been tastefully renovated and there were plenty of quiet leafy squares to enjoy a coffee and pastel de nata. So overall an excellent trip. I think the key was to go out of season so we may well venture south again when we get the chance.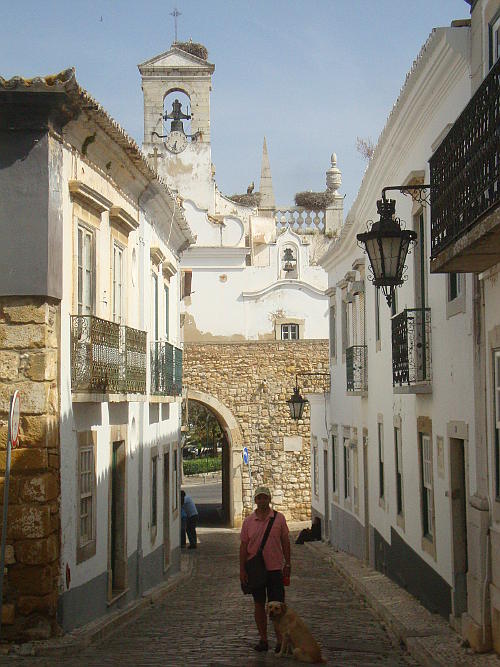 Igresia de Nossa Senora do Carmo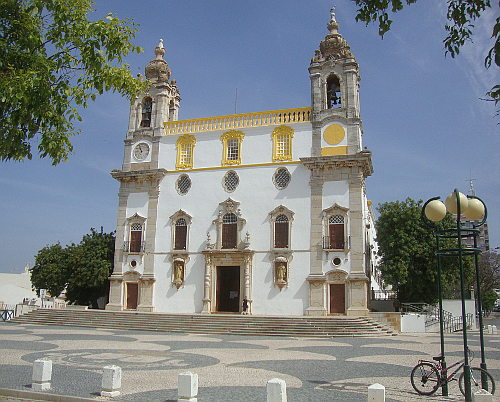 Soem more photos here