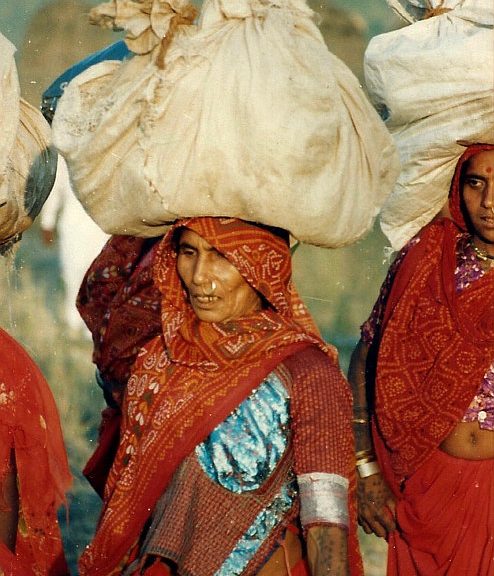 So I was waiting at the bus stop in Jaisalmer waiting for the bus to Barmer bathed in sweat. It was a fairly short hop of 2 hours. But once in Barmer, I noted that after the relatively clean streets of Jaisalmer I was back to the stench and pollution of a big Indian city and reflected that it wasn't so much of a surprise that there was currently an outbreak of bubonic plague. From Barmer I took an overnight bus to Bhuj arriving at 6am. I got a taxi to The City Guest House. The singles were pretty grotty windowless, airless rooms so I took a double at 100Rs which wasn't much better but it was clean and had the luxury of a window. After a tough night in the bus I got a few hours sleep before exploring the town. I'm not sure why I went to Bhuj as it's way off the beaten path but I seemed to enjoy my time there, with colourful people, narrow winding streets full of hustle and bustle and plenty of traditional (crumbling) architecture. The old palace was interesting but I think a lot of this part of town was destroyed in an earthquake in 2001. It was curious that I was now in Gujarat and only here had I seen men wearing Jodhpurs – I never seen any in Jodhpur the city (which is in Rajasthan).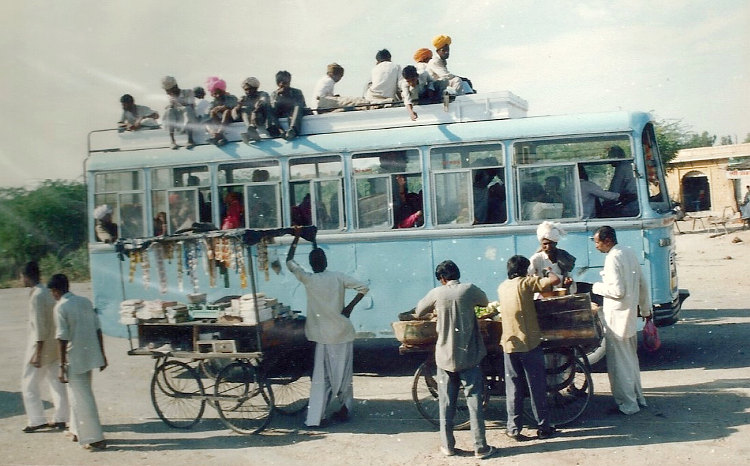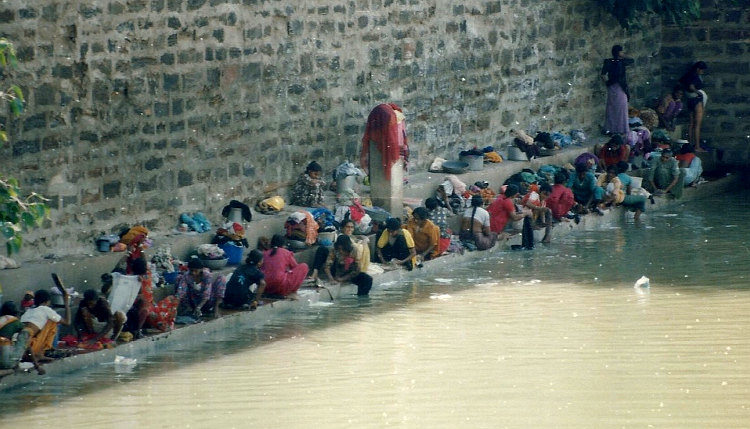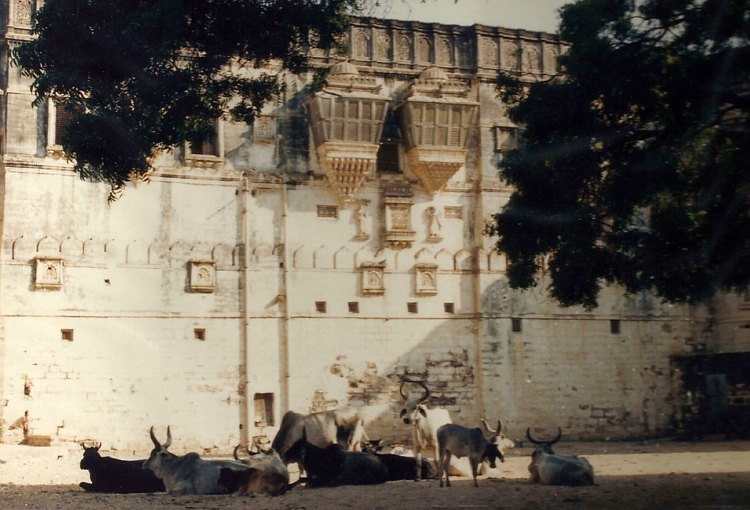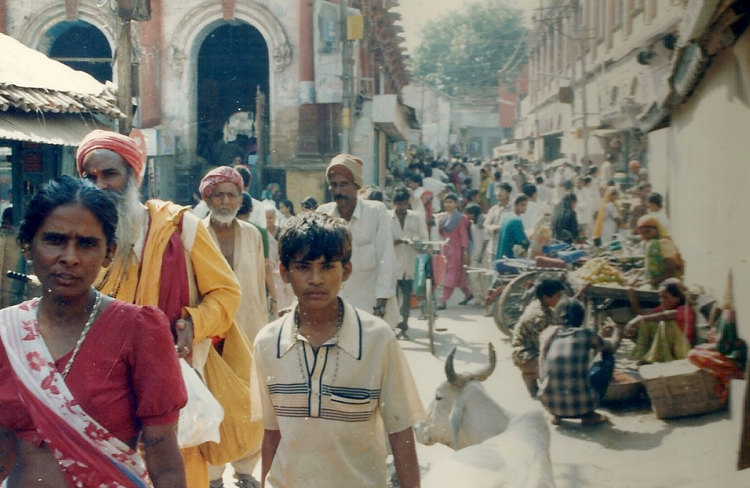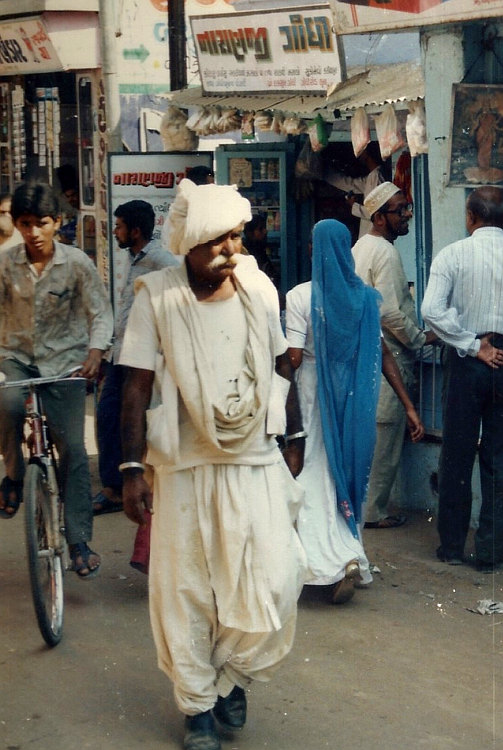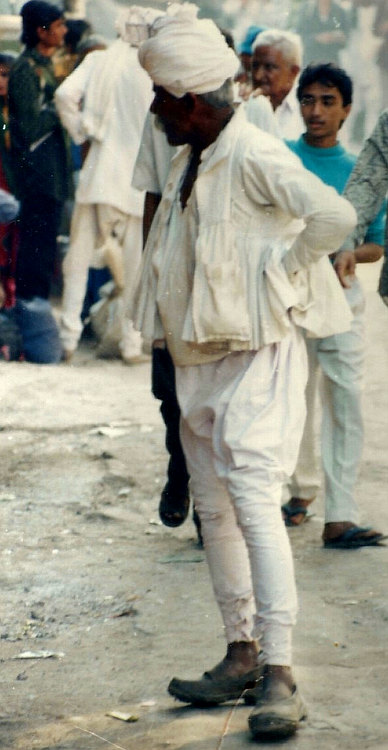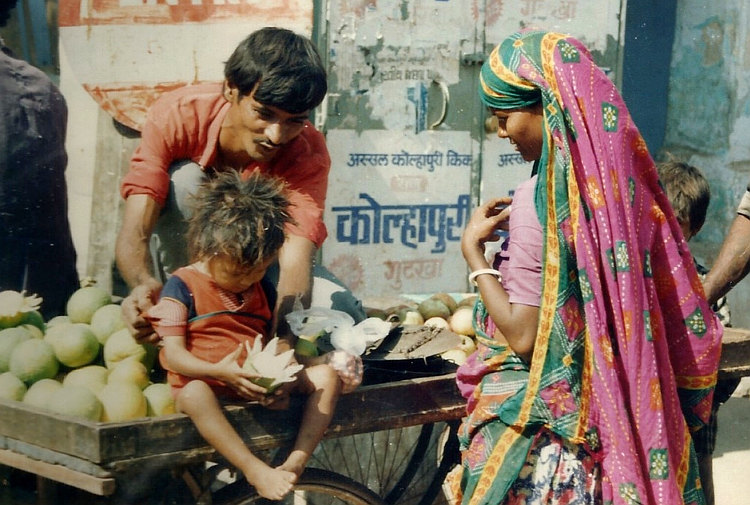 After a couple of days in Bhuj, I had quite a tough trip to Junagadh. I had to go via Rajkot and my diary says the bus seats were extremely hard and I had trouble getting the right bus as no one spoke English and of course I couldn't read any of the signs. I can imagine that 9 hours in a boiling hot, packed bus was not a pleasant experience. I also noted that there were lots of crashed trucks by the side of the road. My mood wasn't improved by the fact that I was a bit of a novelty, being a foreigner, with plenty of people approaching me with the same greeting, "What is your name, what is your country?" as if that is all they taught in English classes at school. I don't know if it has changed over the intervening years but I think English is much widely spoken in India now. Despite my dark mood, Junaghad was another interesting town with many sights, although the only one I mention visiting was the fort. It also seemed to be the case that I prefered to photograph people rather than places, although to be fair the people here were very photogenic. While in Junagah I stayed in the Relief Hotel (100Rs with with bath) and this is still the pick of the town's budget accommodation according to the lonely planet. I haven't mentioned much about food so far, but in common with much of India, especially down south, Gujarat is mainly vegetarian and my meals were almost exclusively thalis. For this you get a large steal plate which has a number of depressions. Into each depression you get something different, a dhal, curry, pickles, rice and raita. I seem to remember having the odd beer but now Gujarat is officially a dry state although foreigners can get an alcohol permit.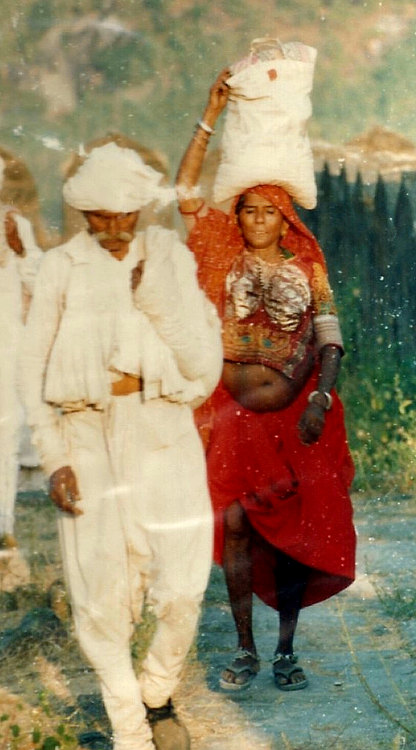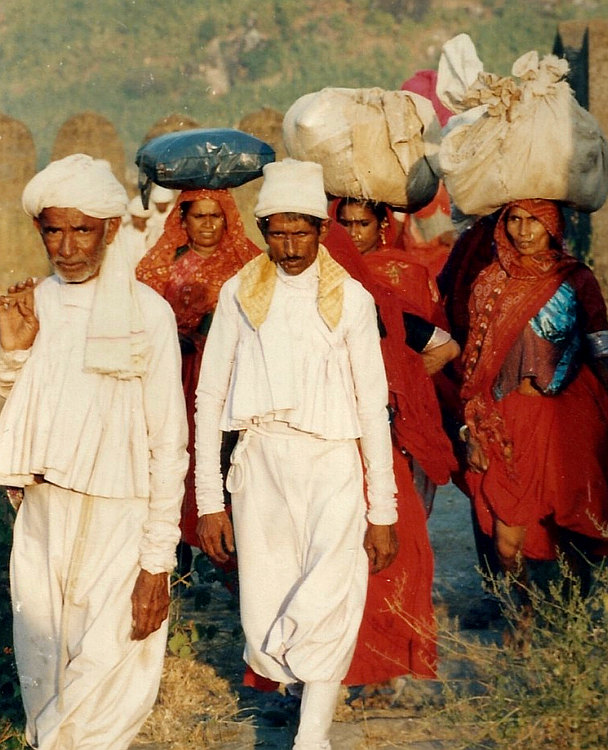 Gir Forest
From Junagadh I was up early to get the 6am train to Sasan Gir. I arrived at 9am and was greeted at the station by a tribe of monkeys! I went to Sasan Gir to see the last remaining Asiatic lions. However, in those days nothing was easy and as there were few tourists I had a bit of trouble finding someone to take me into the national park. Apparently it simply wasn't possible so instead I got a minibus into an area known as the sanctuary, which seemed to be a fenced off area. According to wikipedia, "Gir National Park and Sanctuary does not have a designated area for tourists. However, to reduce the tourism hazard to the wildlife and to promote nature education, an Interpretation Zone has been created at Devalia within the sanctuary. Within its chained fences, it covers all habitat types and wildlife of Gir with its feeding-cum-living cages for the carnivores and a double-gate entry system." This area now seems to be known as either the Gir intepretation zone or the Devalia Safari Park. Either way it was actually much better than expected. It was like having a safari park within a National park which had the same animals! Reading about the Asiatic Lions in the Gir Forest National Park, it seems to have been a great success. When I was there in 1994, there were about 250 lions but now there are over twice that. Also quite interesting, it seems that the lions live in close proximity to people but lion attacks are extremely rare. In addition to the lions I also saw some beautiful antelopes, specifically blackbucks and blue bulls (nilgai). After my mini safari, I decided to not stay in the only place available – the Government run rest house but carried on south to the ex-Portuguese island enclave of Diu.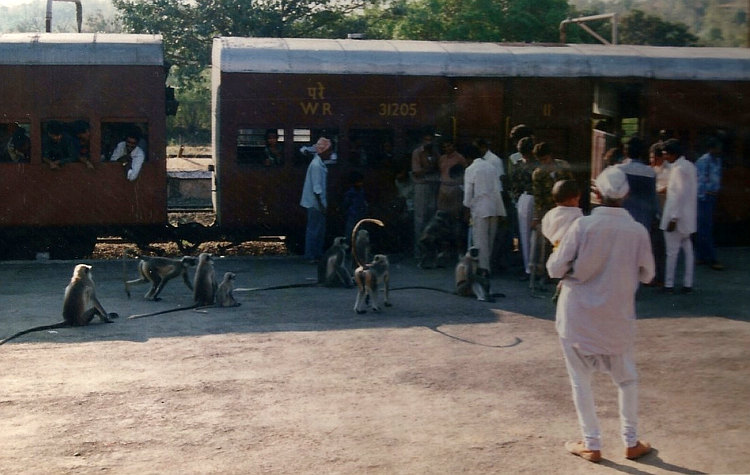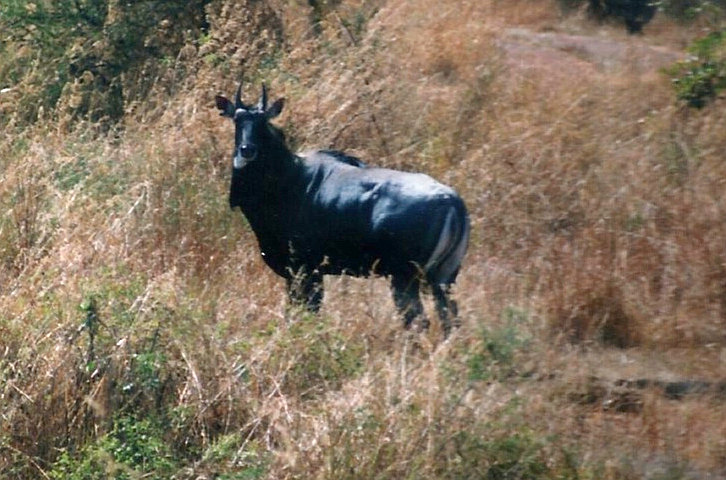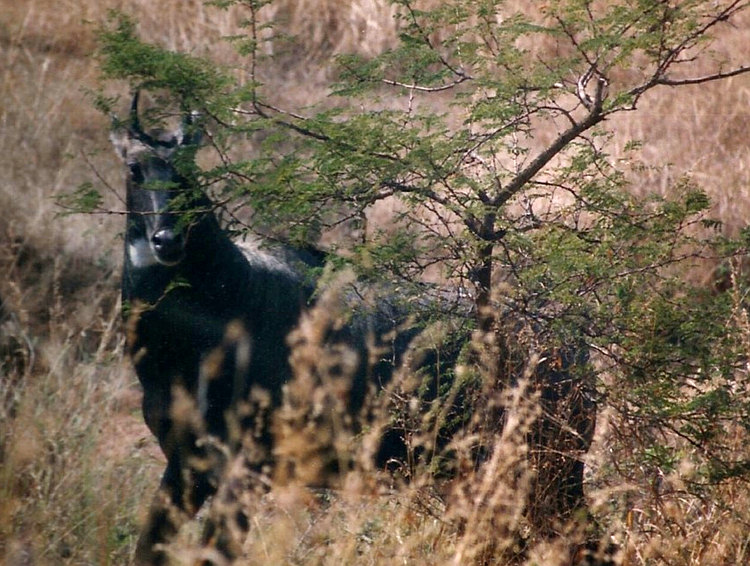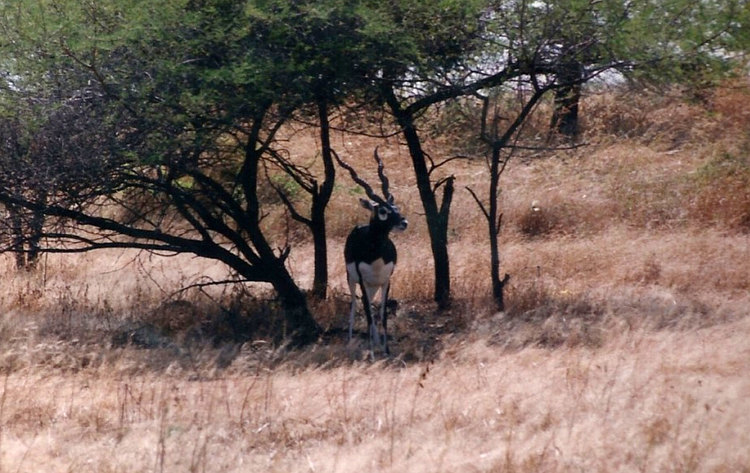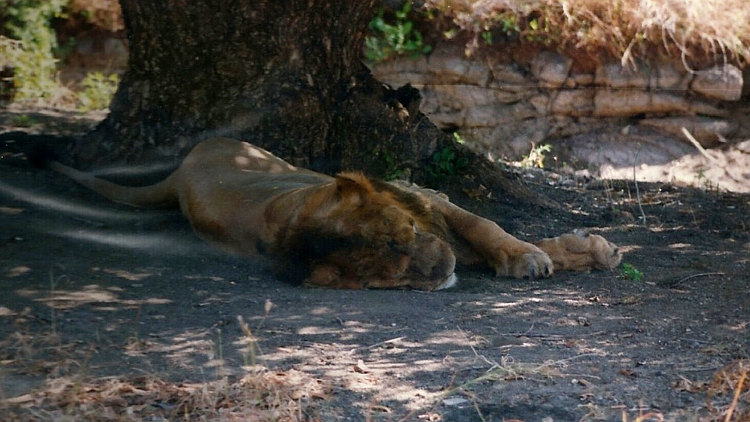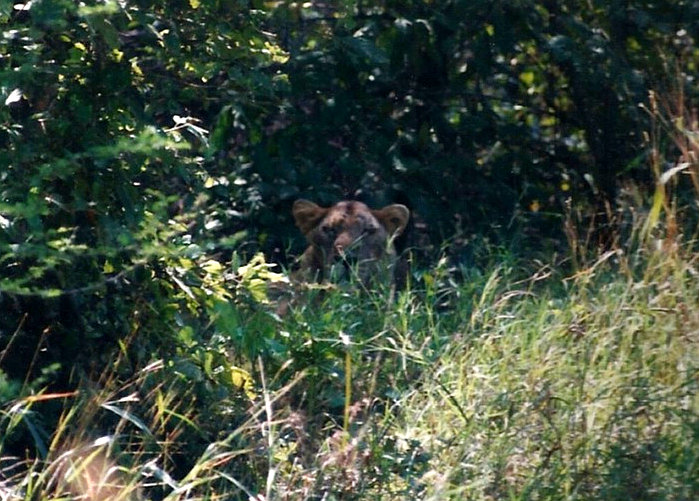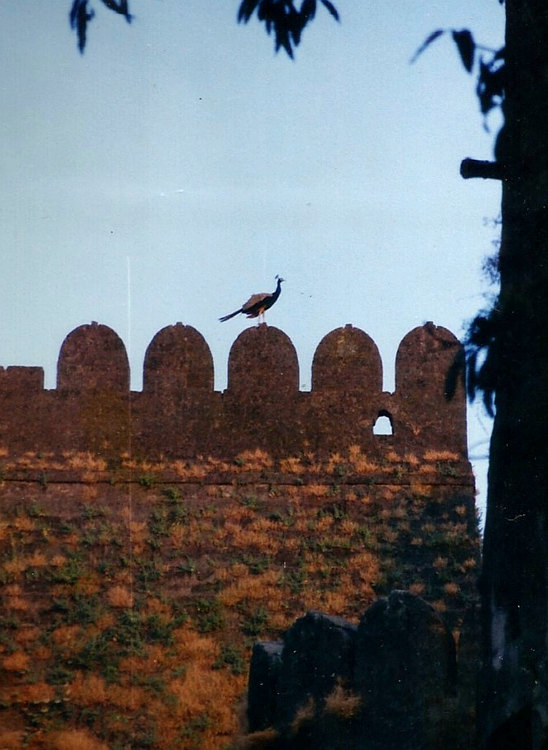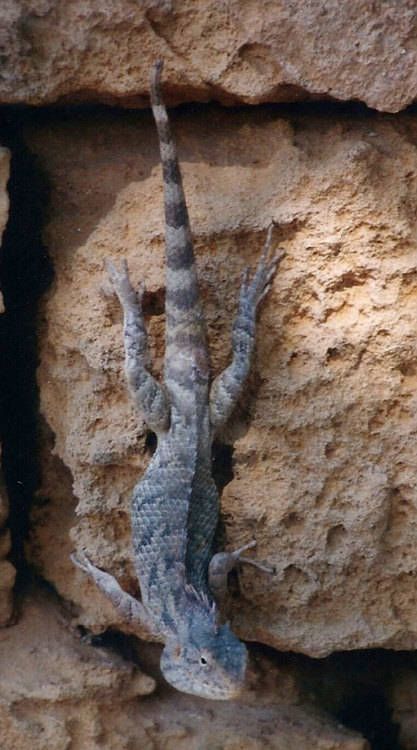 Diu
After arriving at the end of the railway line in Una, I took a rickshaw over the causeway to the island of Diu and checked into the Ankur Hotel. I noted that as the owner of this new hotel was keen to get more foreigners he let me stay in the deluxe double room with balcony and Star tv at 150Rs rather than the advertised rate of 400Rs. My immediate impressions of Diu were very positive. It was great to be by the sea again and the attendant fishing boats, harbour and market. There were also loads of narrow winding streets with attractive old Portuguese style architecture. The fort was pretty good too but very overgrown. Depite being near the sea it was oppressively hot. I also met a few foreigners, firstly a British guy who was cycling round India and some others when I moved hotel into the Nilesh. I'm not sure why I moved to the Nilesh and even now it neither has a website nor is mentioned by the lp. The only thing my diary says about the other foreigners was that they all complained about getting diarrhea, fortunately an affliction I rarely get when travelling anywhere. I stayed in Diu for a very restful few days and apart from wandering the streets, I also hired a bicycle to explore the island and beaches. I have to say I didn't enter the water as the beaches were not very clean and were obviously used as a toilet by the locals.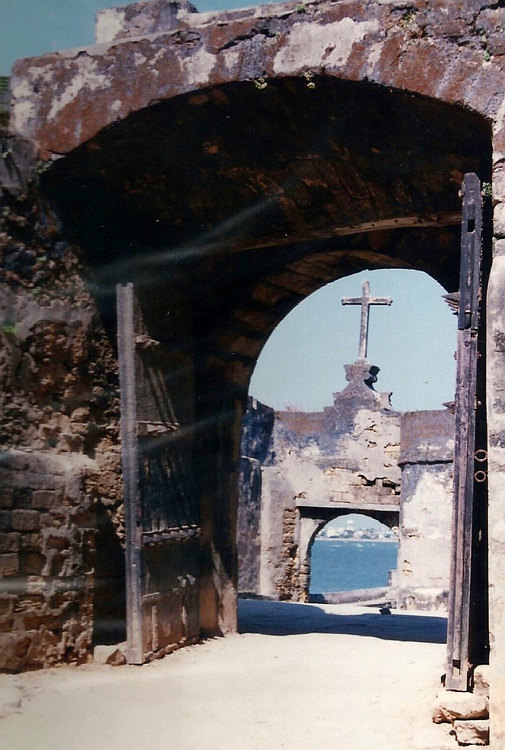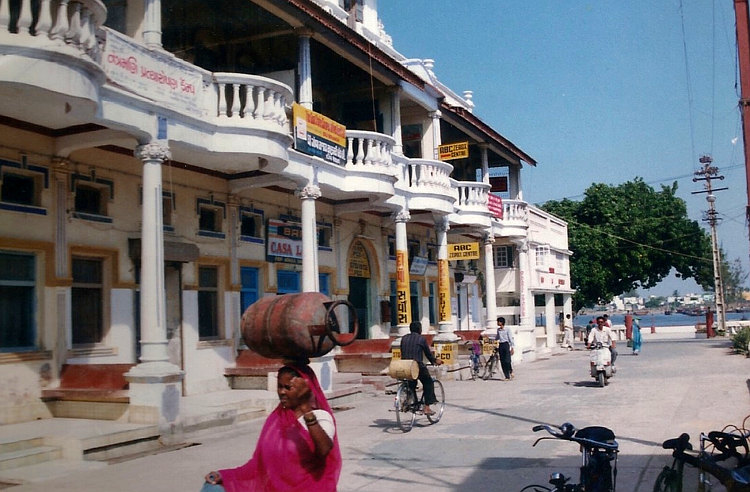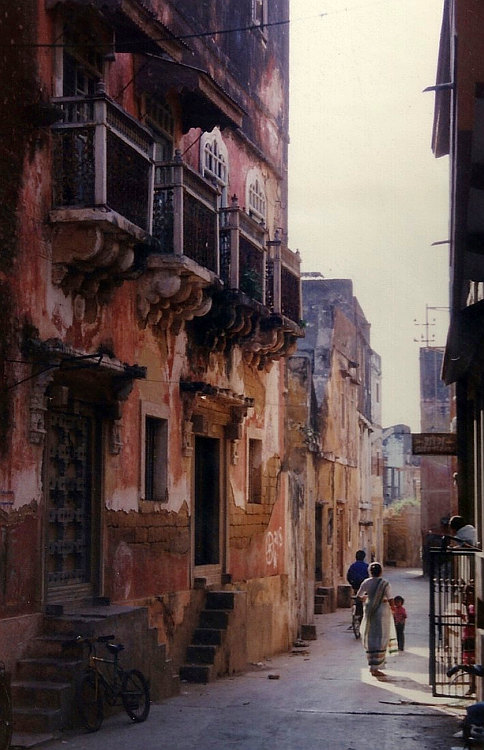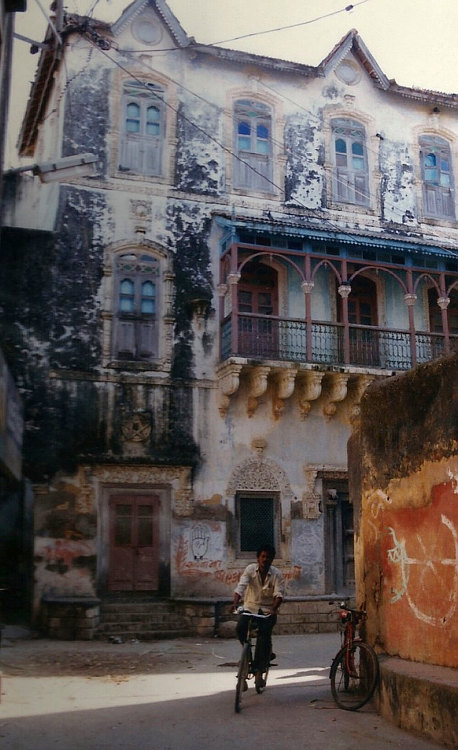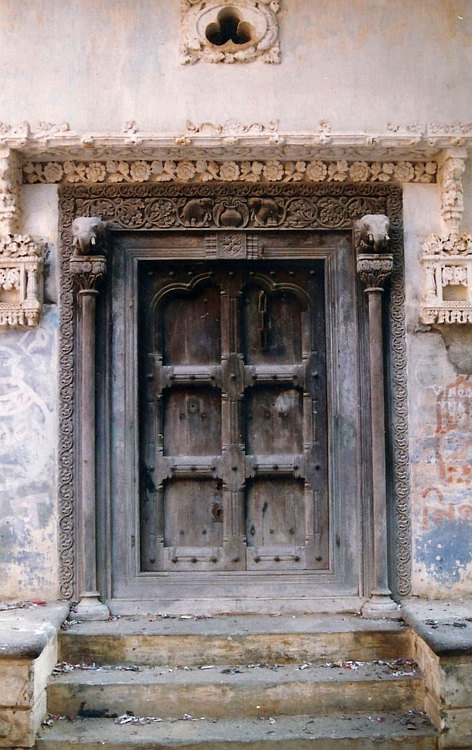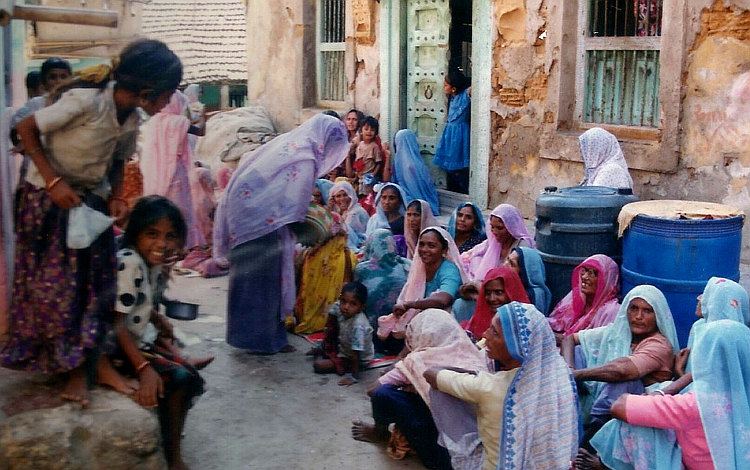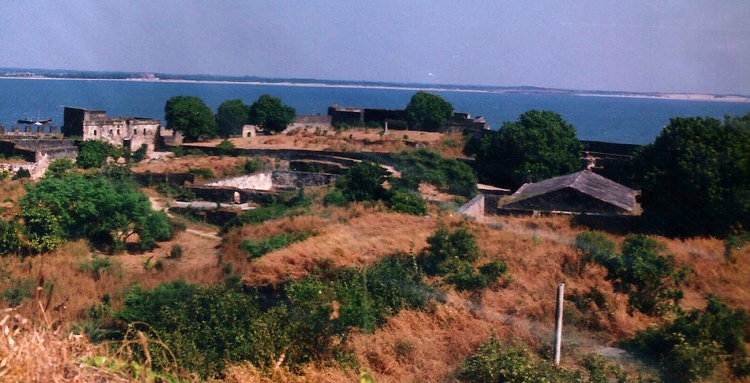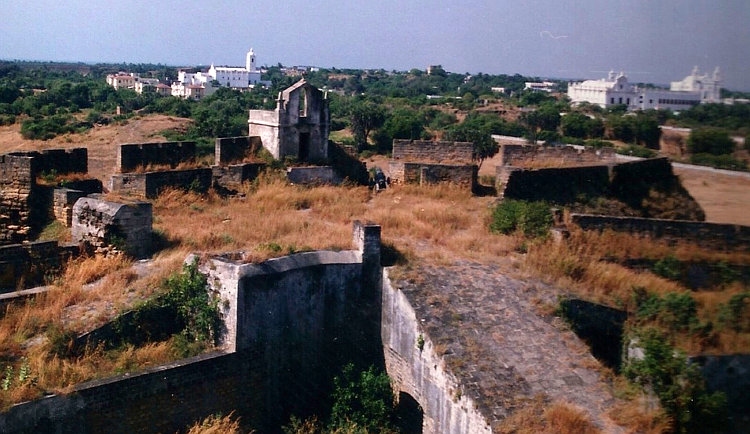 Next installment: 22hrs to Bombay