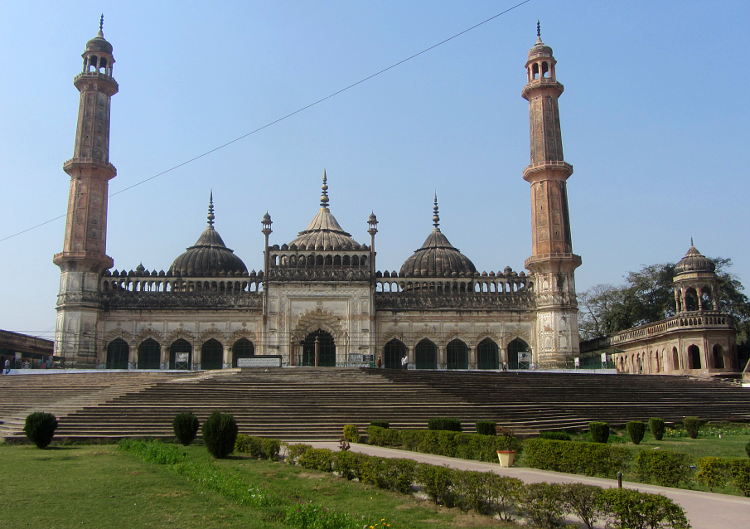 Lucknow was the first stop on my latest month long sojourn to India (Feb 17). For this trip I was to concentrate on the heart of India and just two states: its most populous, Uttar Pradesh, and its second largest, Madhya Pradesh. I'd chosen Lucknow to start because it was a bit off the tourist trail so I wouldn't get any hassle but it had plenty to keep me interested and it would be a fairly gentle introduction to India after a long journey.
Lucknow is famous for a number of things: it rose to prominence as the home of the Nawabs of Oudh who were great patrons of the arts, especially culinary, and also gracious living. So they left quite a few grand buildings behind. It was also a major base for the raj and famous for the 147-day Siege of Lucknow which took place during the India Mutiny of 1857, or the First War of Independence as it is now known.
But I started my trip doing one of my favourite things, wandering around the old quarter, firstly near my hotel (the Arjun International) in Charbagh near the railway station and then the original old quarter, Chowk. There was certainly plenty to see. I mentioned that Lucknow was a centre for the arts, well Lucknow embroidered clothing is also famous. Probably the most famous is chikan. Often white thread is embroidered on cool, pastel shades of light muslin and cotton garments. You can see these chikan shirts for sale everywhere. But also in back streets I saw men embroidering saris on large frames with gold thread. This is known as zardozi and originated in Persia. As far as I was aware only men do zardozi and women do chikan. Of course food was high on my list of things to enjoy and I managed to find the most famous eating house in old Lucknow, namely the original Tunday Kebab, where I enjoyed their famous galouti kebab. The story goes that one of the nawabs had no teeth so he called for the cook to make the most mouth wateringly soft kebab for him. I can confirm that the Tunday kebabs did indeed melt in the mouth. But you may have trouble getting one of these delicious buffalo kebabs now as the new Hindu hardline government has recently (March 2017) closed down a number of butchers' shops and slaughter houses specialising in buffalo meat and has cut off the supply to the kebab vendors in town. Lucknow is also famous for its sweet things (isn't every Indian city?). One of them being nimish. There were plenty of sellers around, recognisable by a large metal bowl covered with a glass top. Removing the top revealed the foamy, creamy concoction with gold leaf which I found a little surprising but also very tasty. Vegetarian Sid the Wanderer describes more tasty morcels on his website.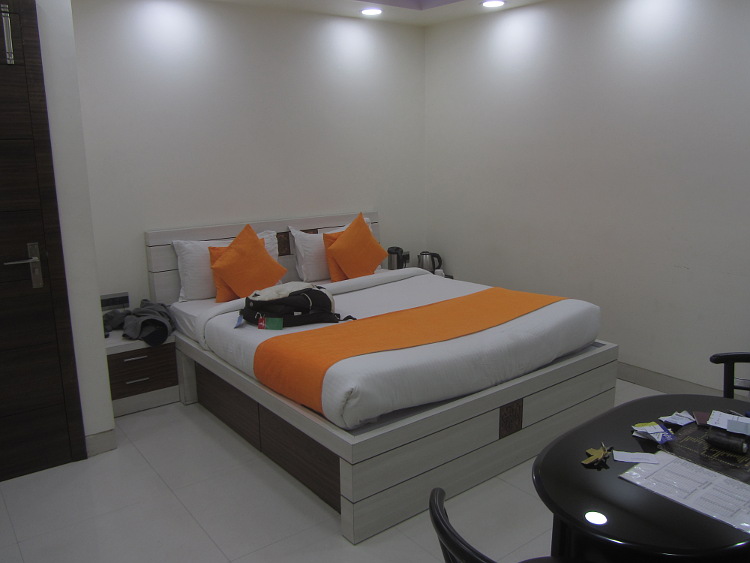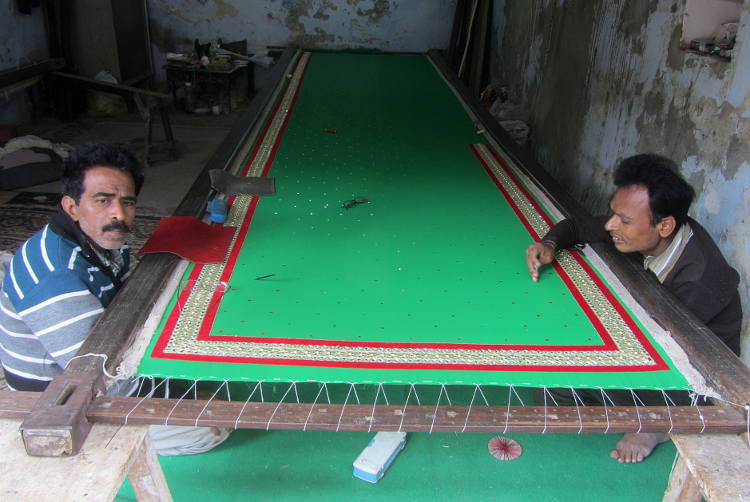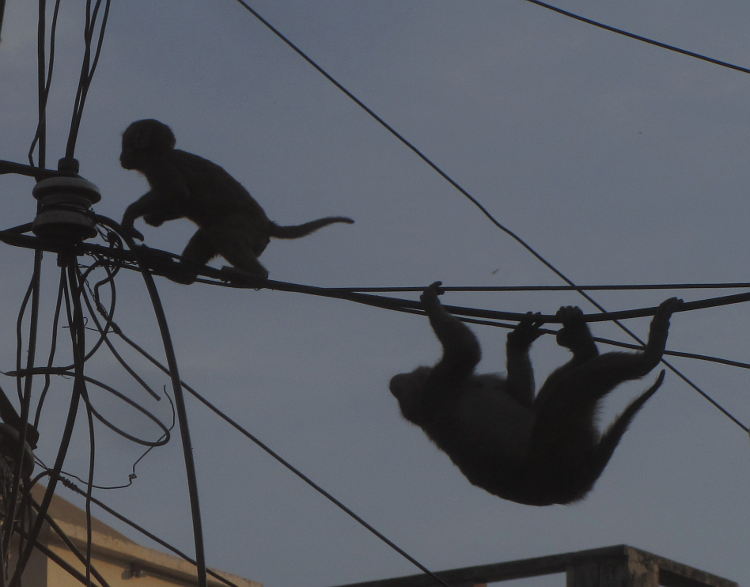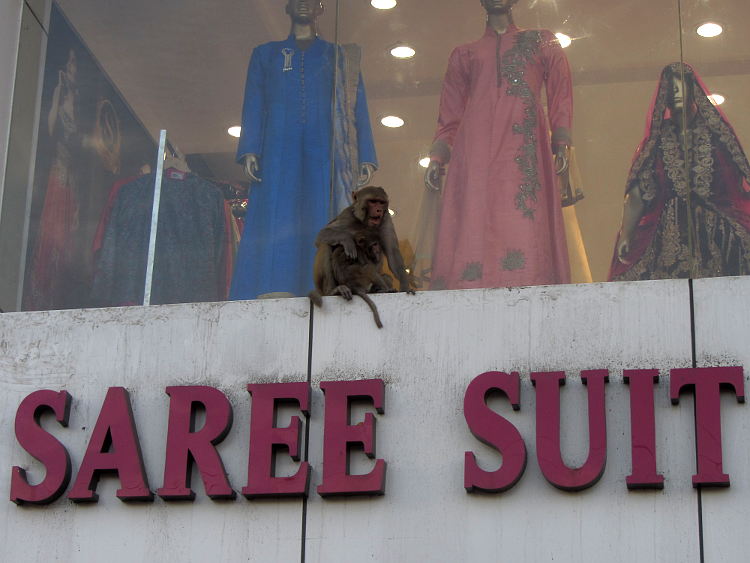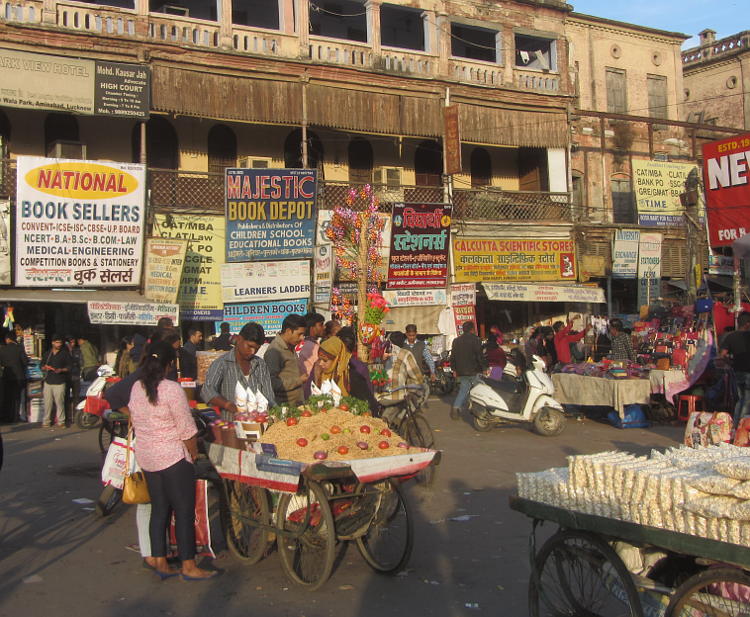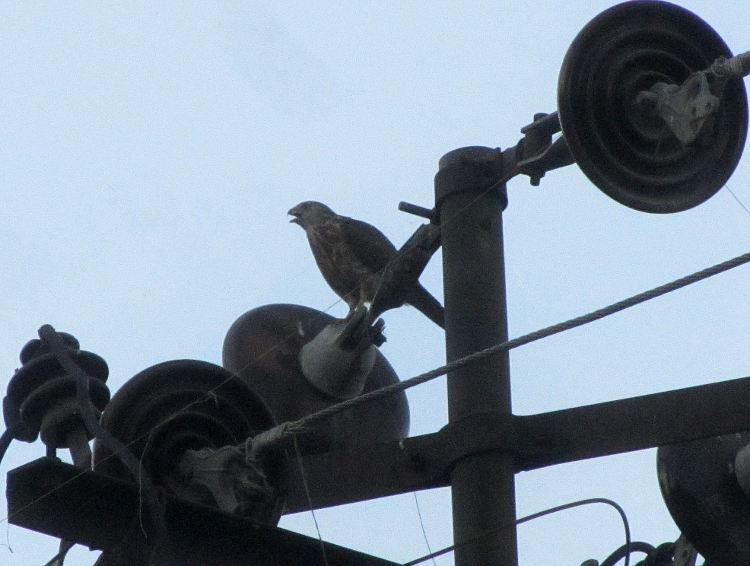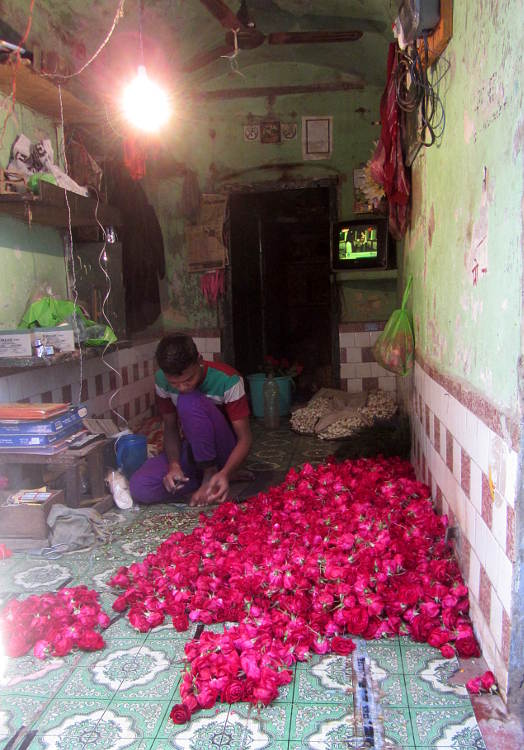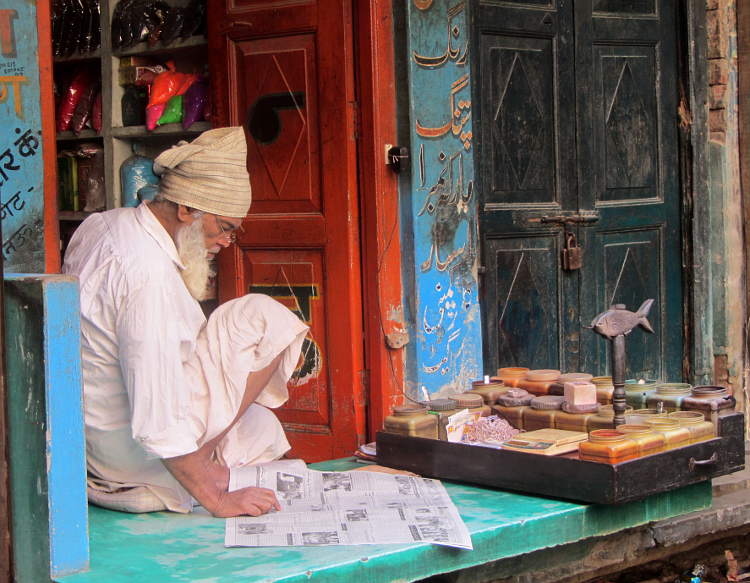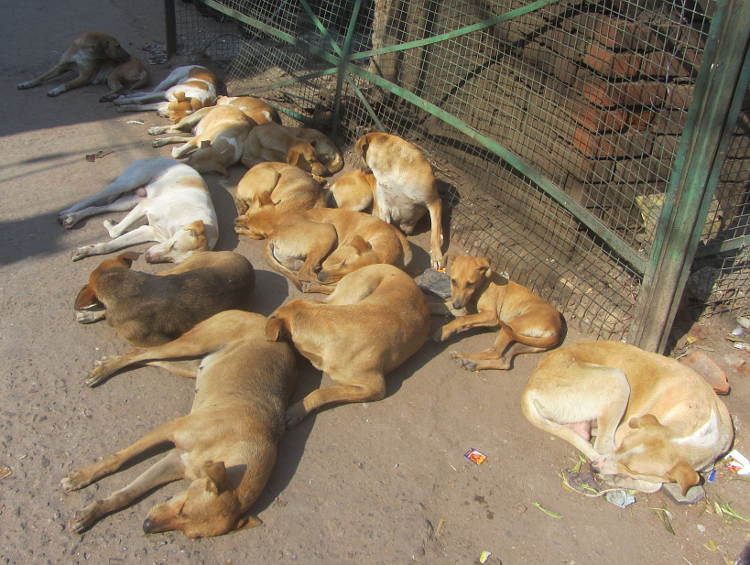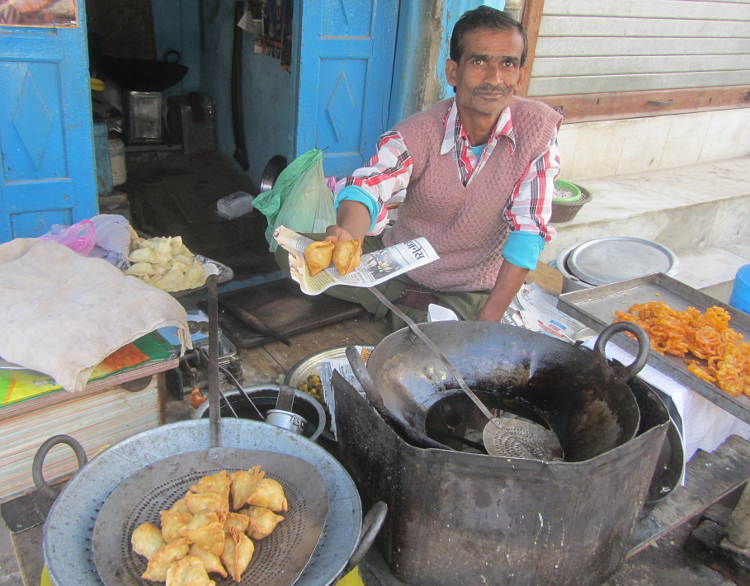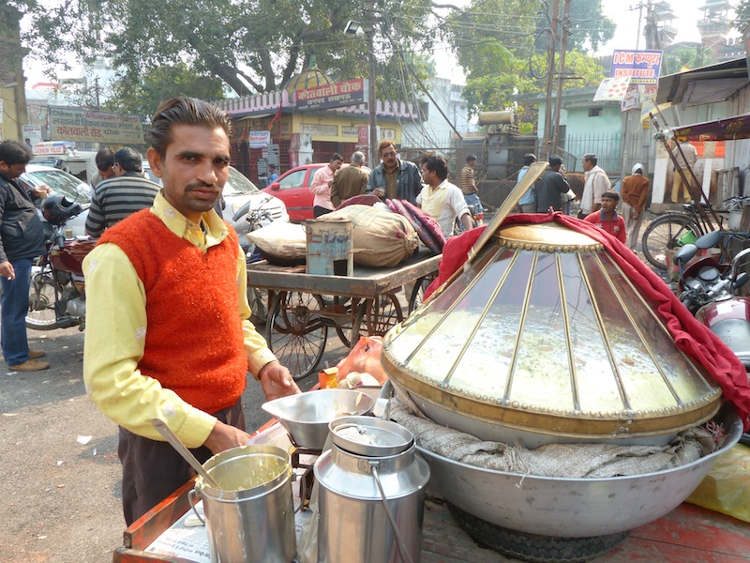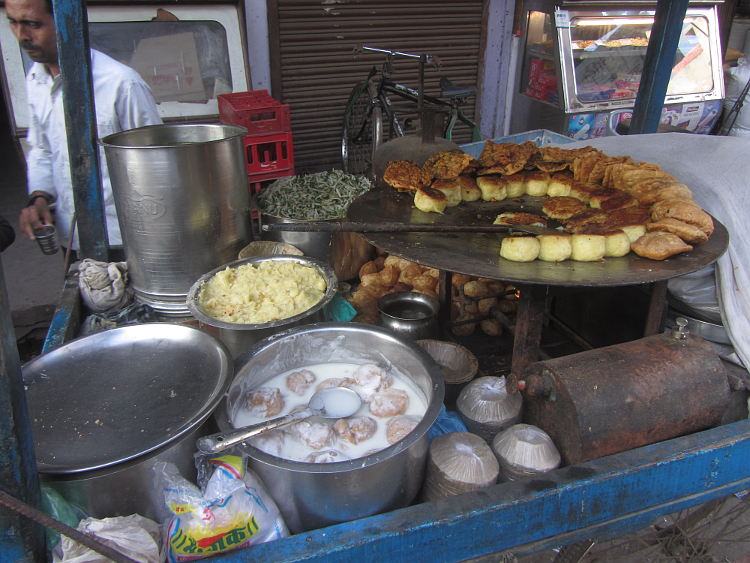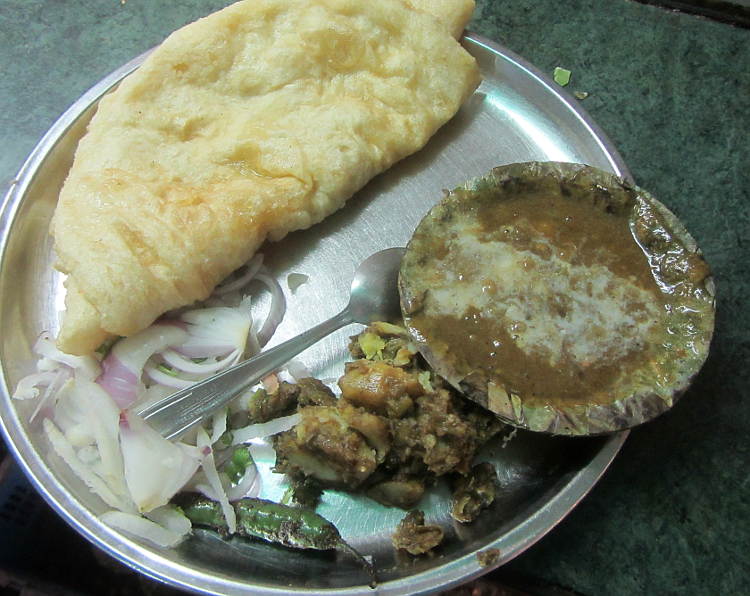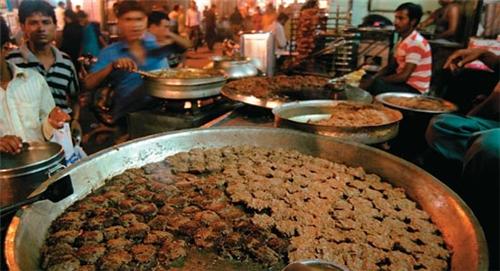 After wandering the back streets it was time to visit the historical sights. First up was the Residency, site of the Siege of Lucknow. Now empty shells, these buildings have the feel of ancient monuments, of long dead ghosts, but they date only from the 19th century. The main building has been converted into a small museum. Designed to present a visual account of the freedom struggle of 1857, it has a model of the Residency, old photographs, lithographs, paintings, documents, period objects such as guns, swords, shields, musketing cannons, rank badges, medals and other items.
The cemetery was quite interesting as there are dozens of graves, many marked with inscriptions describing the British men and women who died here. It is also a green and quiet spot with well tended gardens, popular with couples but also a good place for a bit of bird watching – especially sun birds. Also in the grounds there is a tomb to one of the Nawabs and a mosque which is now being used as a Hindu temple. This is something which I found to be quite commonplace throughout India.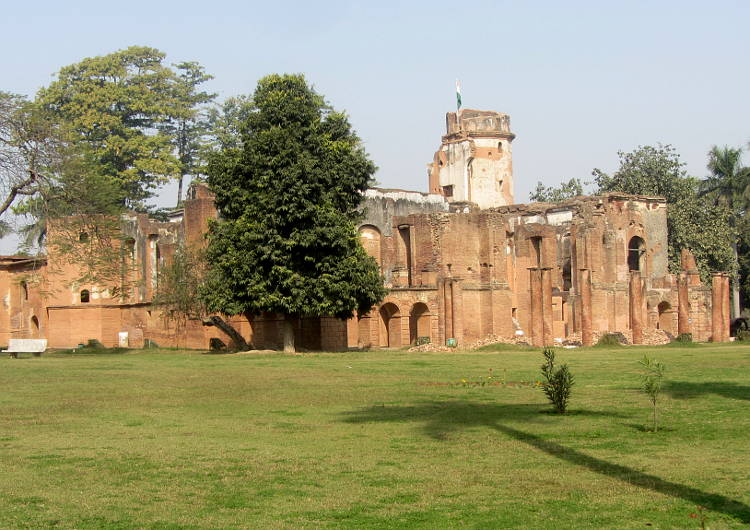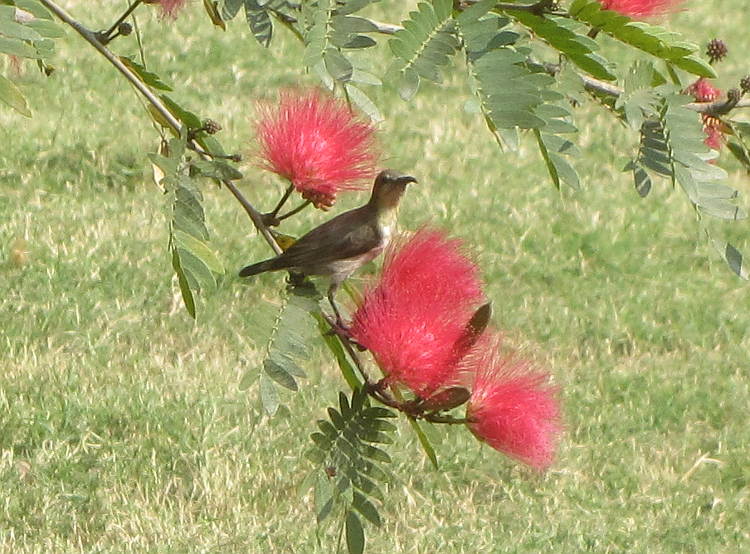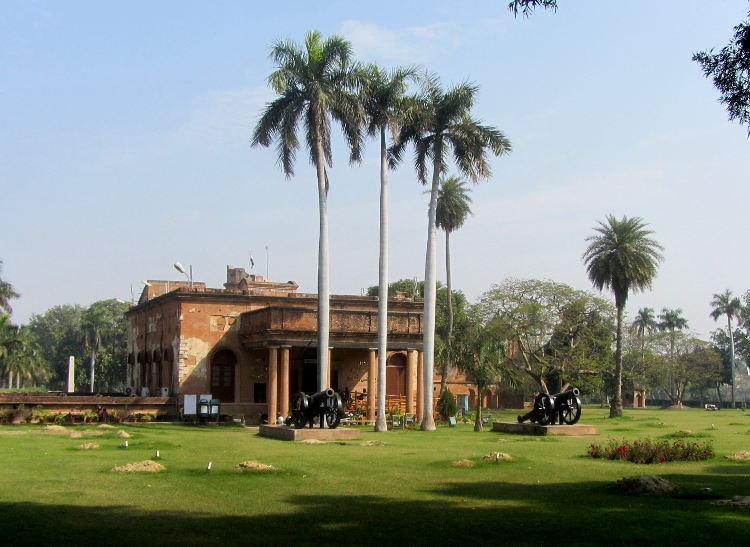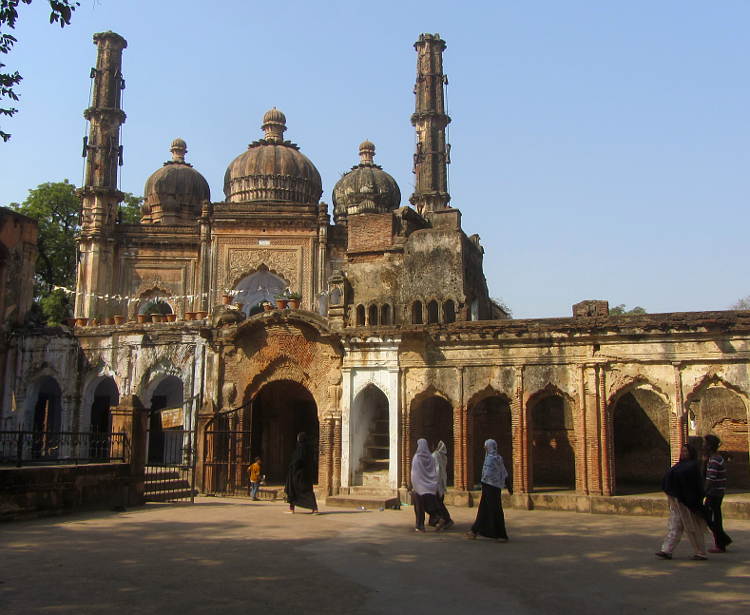 Next up the Bara Imambara. Although there is a large mosque in the grounds which is impressive in its own right, the Imambara is actually a shrine dedicated to a Shiite holy man. Construction of the Bara Imambara was started in 1785, a year of a devastating famine, and one of the Nawab's objectives in embarking on this grandiose project was to provide employment for people in the region for almost a decade while the famine lasted. It is said that ordinary people used to work in the day building up the edifice, while noblemen and other elite worked at night to break down anything that was raised that day. Nearby is the impressive gateway known as the Rumi Darwaza and also the Chota Imambara which is impressive and garish at the same time.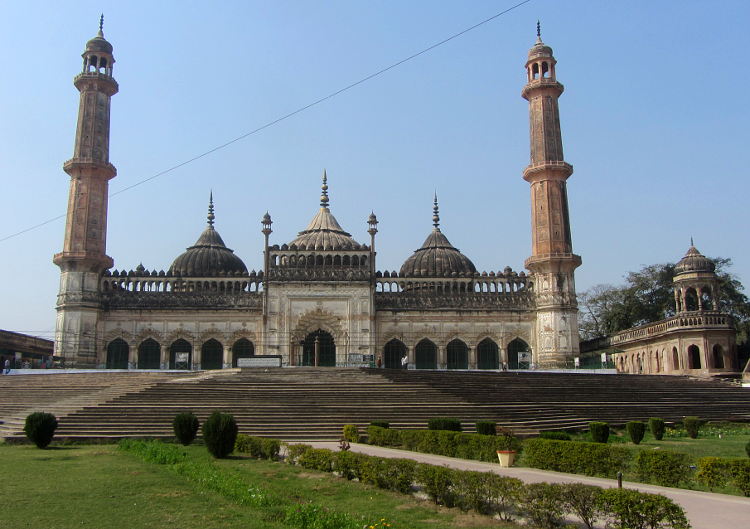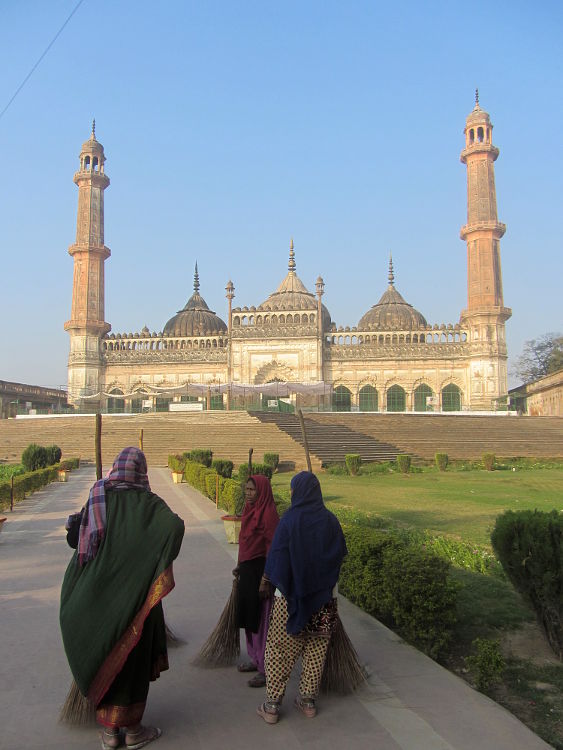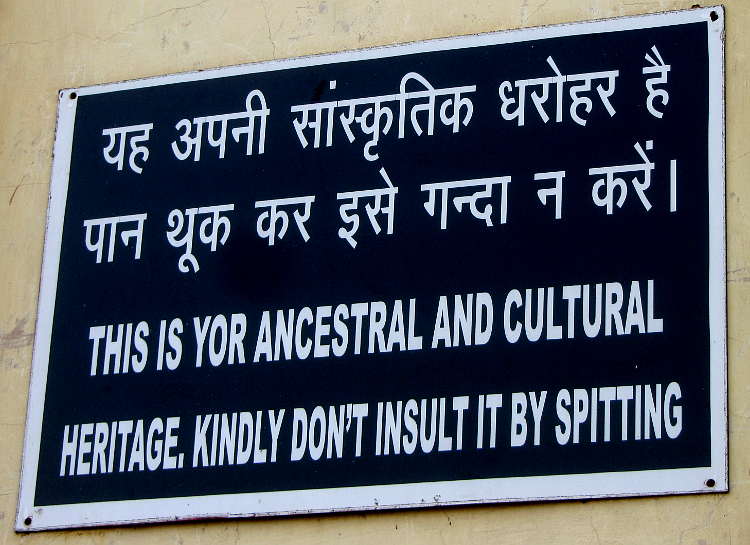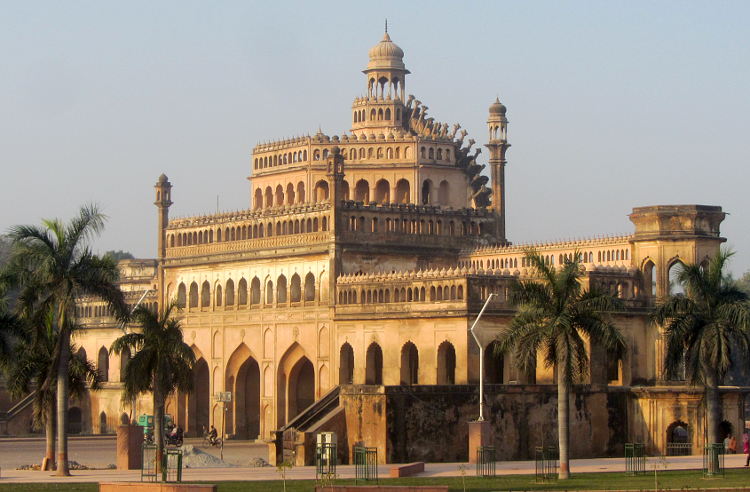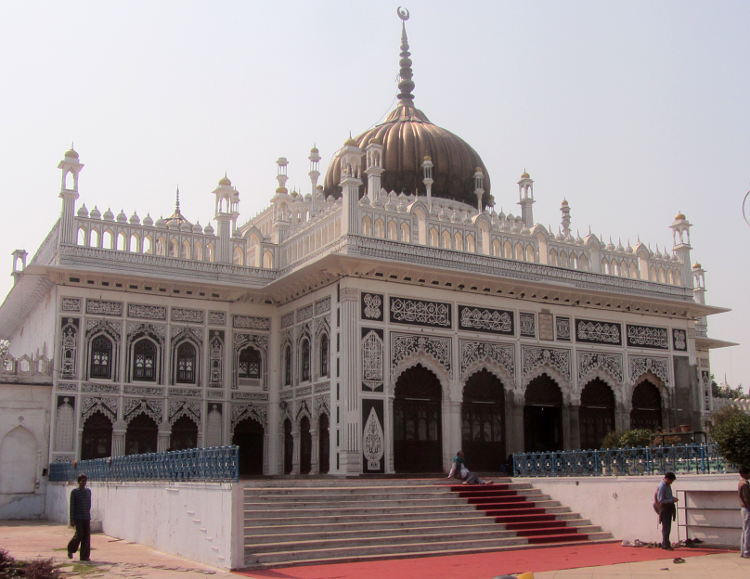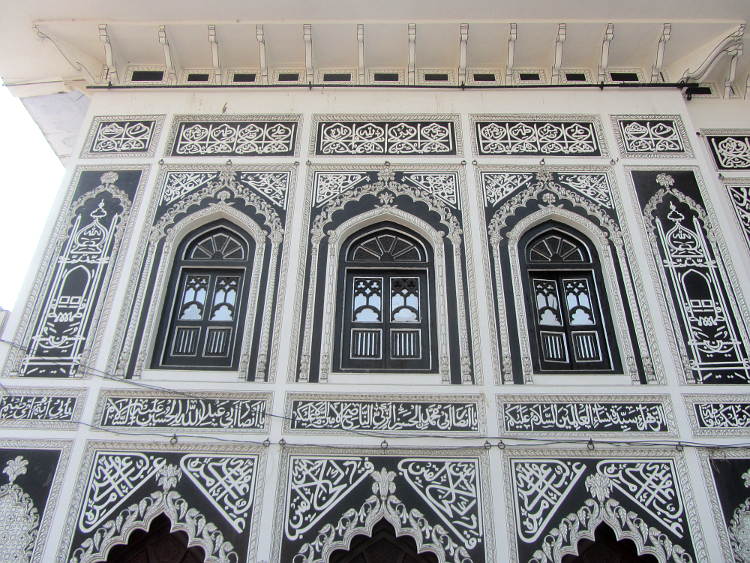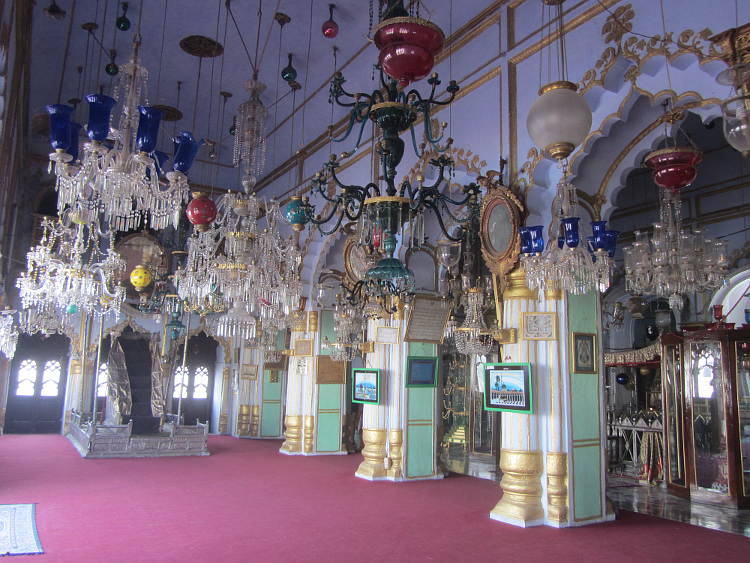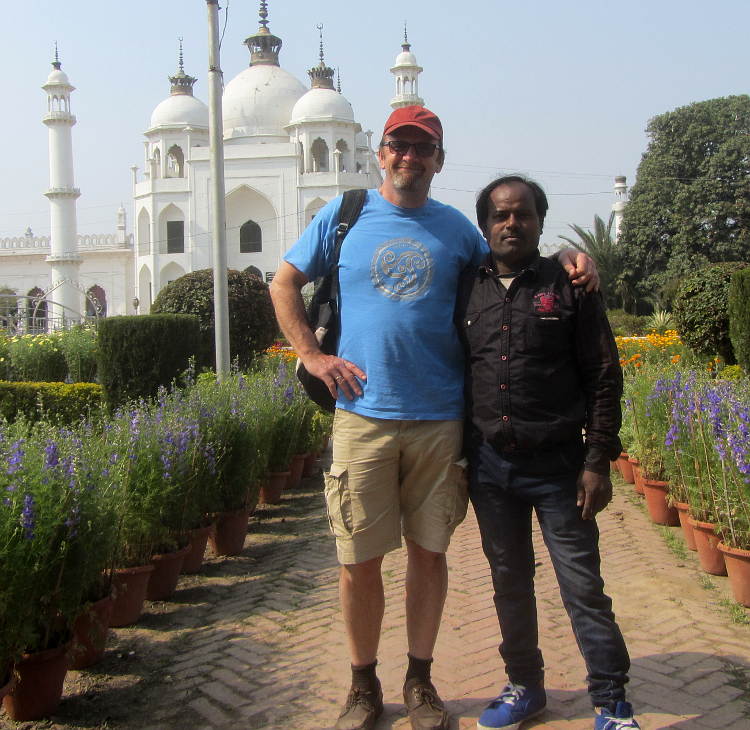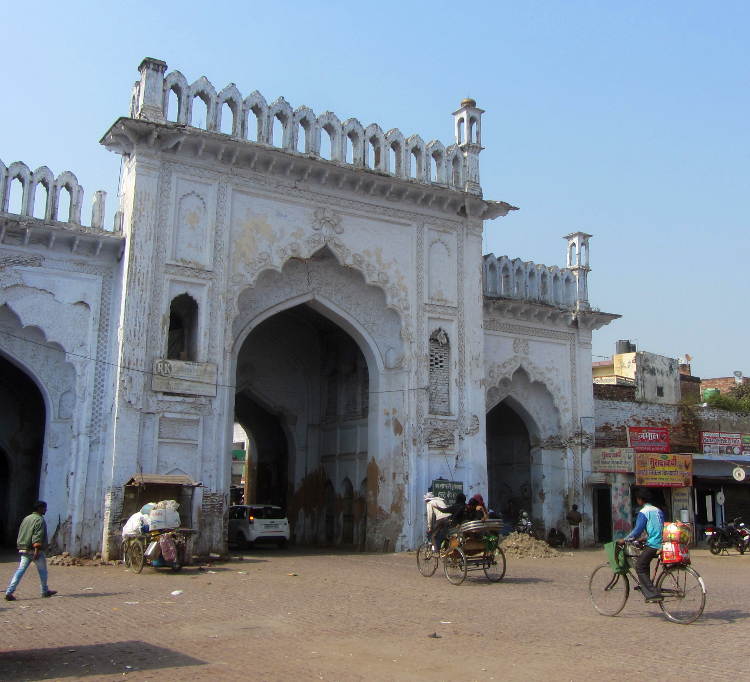 I was only in Lucknow for three nights but it certainly had a variety of interesting places to explore. One thing I didn't mention was the Chowk Heritage tour which is provided by Uttar Pradesh tourism for 300Rs. I would recommend it as the guide shows you lots of hidden little corners of the chowk area – such as the house where Gandhi used to stay when he visited Lucknow and an ancient ayurvedic health centre.
I was lucky enough to get a personalised tour as I was the only one on the tour that day! One thing I would say though, they always do the walk first thing in the morning when everything is closed as it gets too cramped to guide a load of tourists through some tight alleyways in the chowk. You have to go back later in the day to get the real Chowk experience!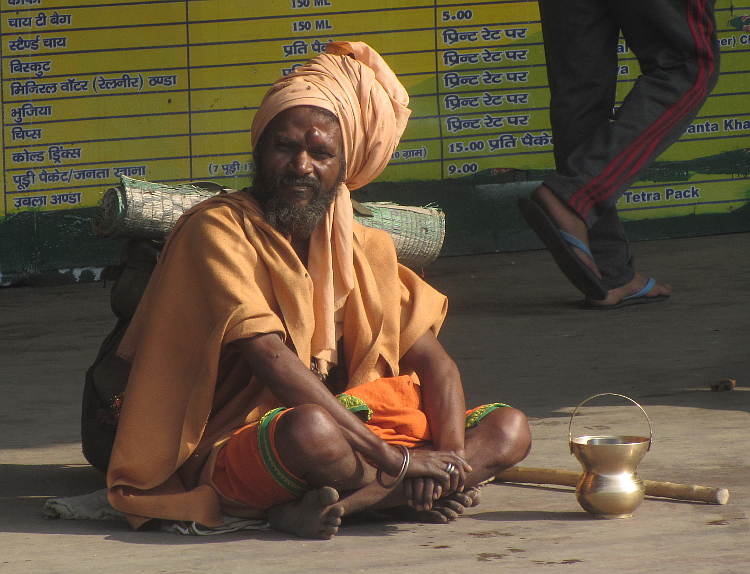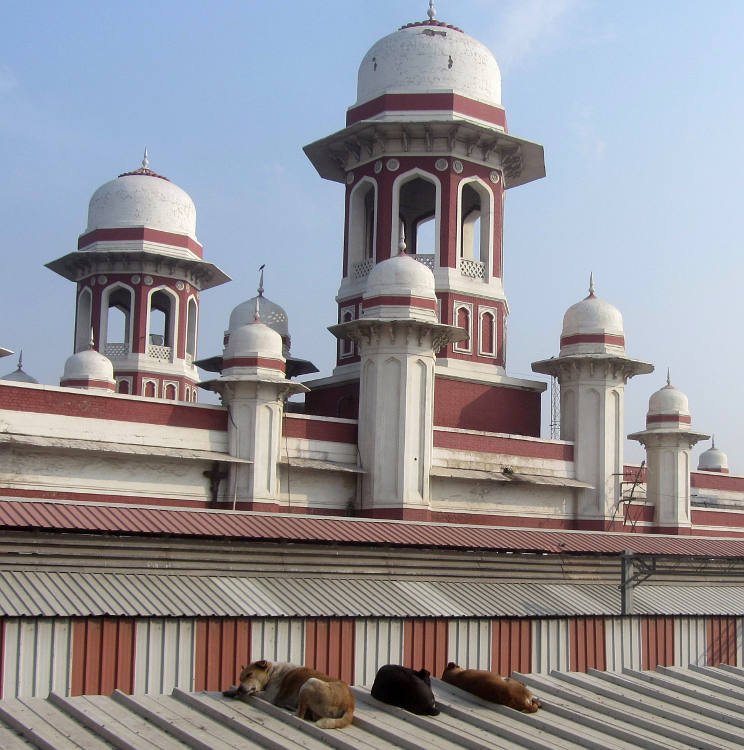 Next up, a short train journey to Varanasi, the holiest city in India!