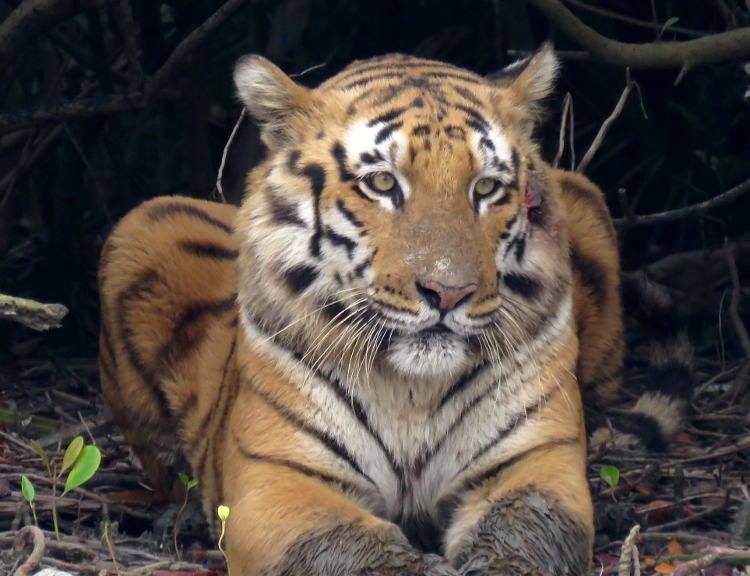 The Sundarbans
The Sundarbans
As I had a few days spare on my Indian holiday, I decided to book an overnight trip to the Sundarbans. It was possibly the best decision I made all holiday. I did a bit of research and decided to go on a tour with tourdesundarbans.com and they were fantastic. December and January are their peak months when their tours get packed but at the end of February it was only me, Yogish, an Indian guy from Mumbai and two Canadians Jake and Jordyn along with our guide AJ. It took all morning to get there. A few hours in a minibus followed by a very small, rickety ferry, a trip on the back of a strange hybrid three wheeler along narrow paths and through local villages and another rickety ferry. But then we had arrived at "eco village". "The brothers" as the three blokes who set up the tour company like to call themselves had purchased a bit of land just outside the Sundarbans National park and set up a half a dozen cottages.
It was actually much more comfortable than I imagined. And, as an extra bonus there were very few mosquitos. We had some tea and a lie down but then in the late afternoon we were on our first recce. AJ got a small boat and we explored a number of the tributaries of the mangrove forest.
At this stage a bit of explanation may be necessary. The Sundarbans is basically the largest mangrove forest in the world covering 10,000 square kilometres. Most of it is in Bangladesh and is where the giant rivers the Brahmaputra and Ganges meet the sea. However, I was at The Sundarbans National Park, 1000 square kilometres on the Indian side. This area a world heritage site, where the abundant wildlife is protected. Not least the famous Bengal tigers. Even so, people live on the boundaries and the tigers come and go as they please. Apparently over 1000 people have been killed by tigers in the last 40 years and I was told that someone had been killed fairly recently as he was collecting honey from wild bees in the mangroves. The advantage of being in a mangrove forest meant that we could see plenty of wildlife from the safety of a boat and this is where I was staying. Anyway, our first little trip was a mere taster and we saw plenty including snakes, monitor lizards and a couple of horseshoe crabs and we were still technically outside the park so it boded well for our main trip the following day.
There was more excitement that night. We walked into the nearby village where we found villagers singing and dancing, apparently preparing for the Holi celebrations which were to take place the following month. We also got to taste the local rice wine. Having had some in Vietnam and Thailand I was expecting firewater but it was actually, dare I say it, quite silky, if a little gritty, but not unpleasant. I'm not sure if it helped me sleep but that certainly was not a problem.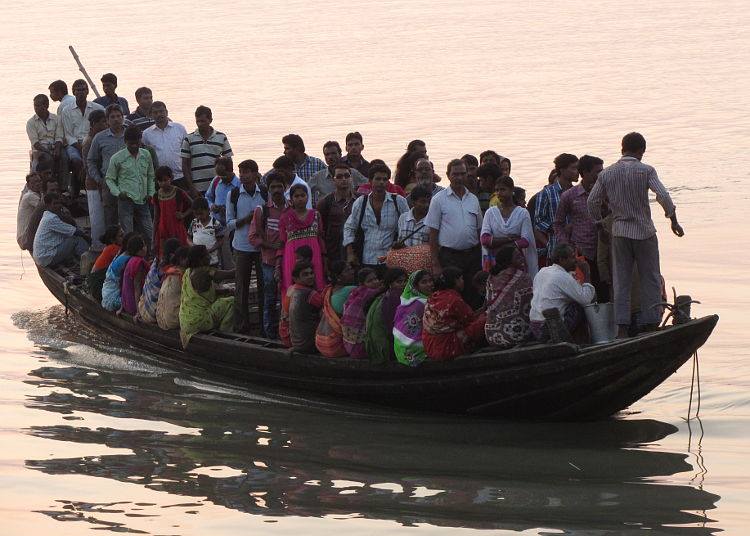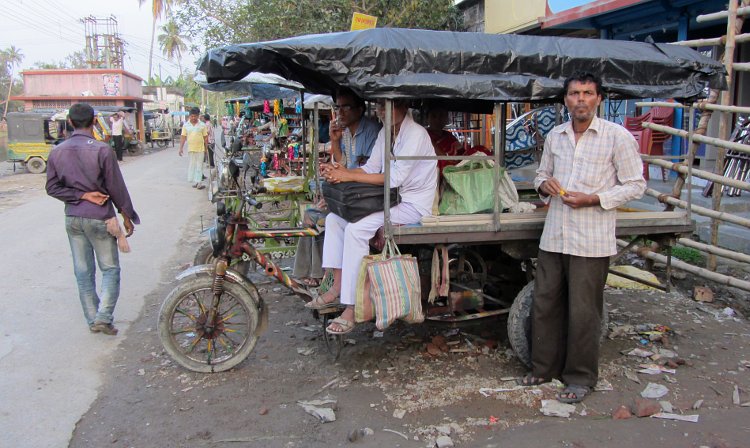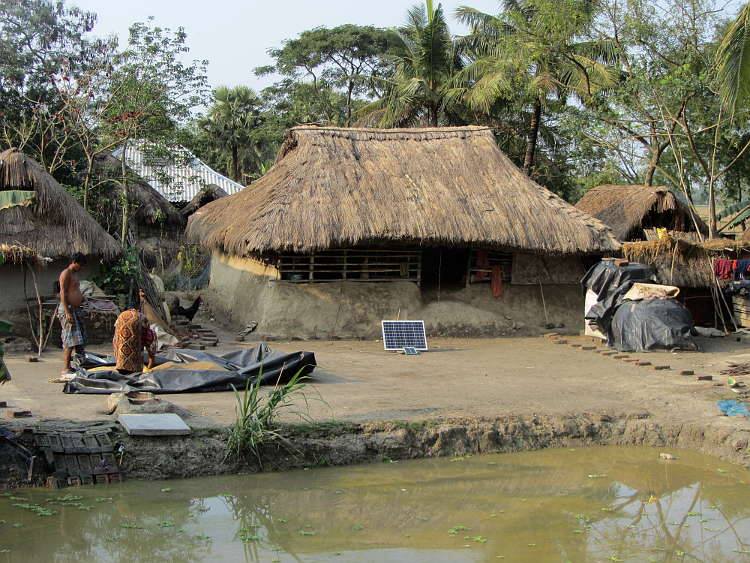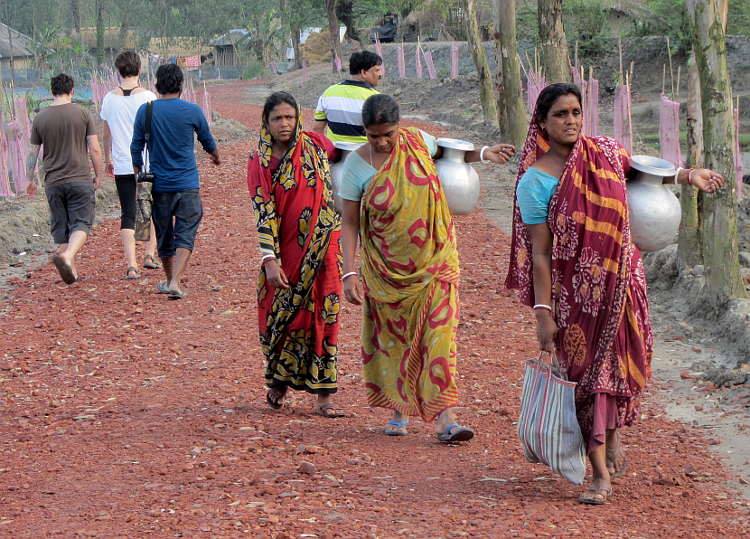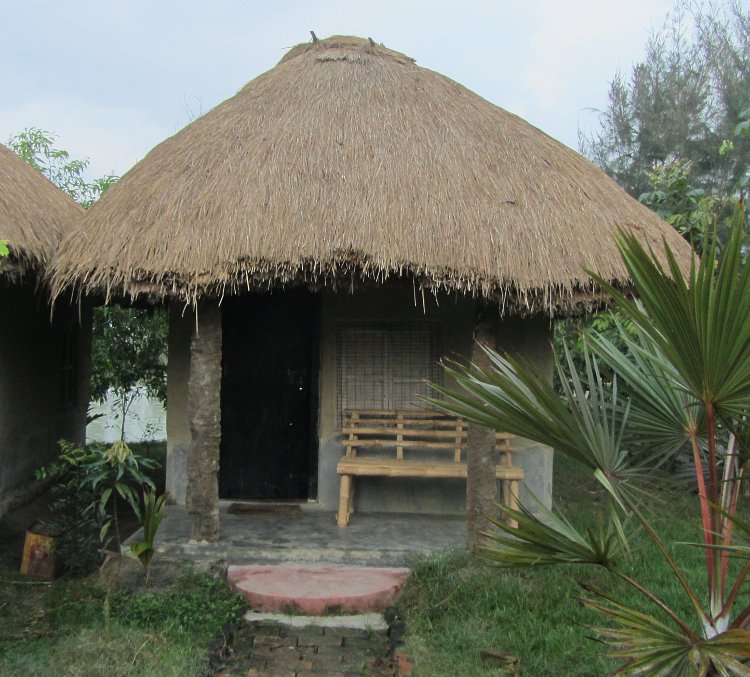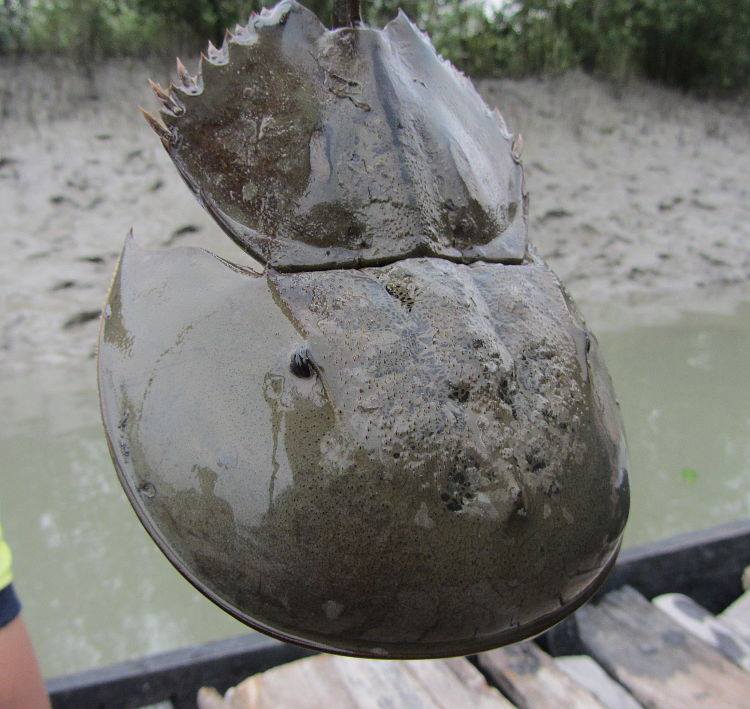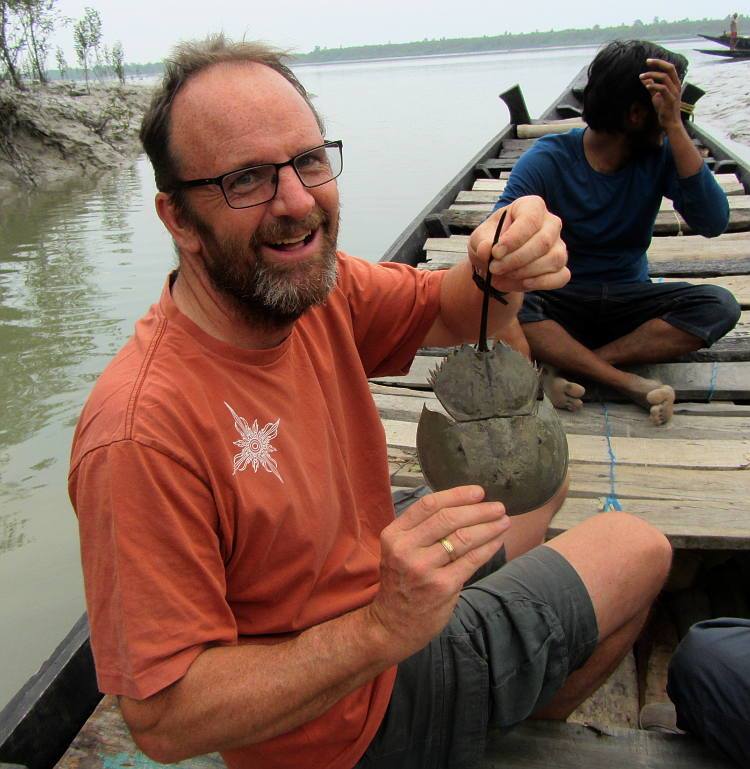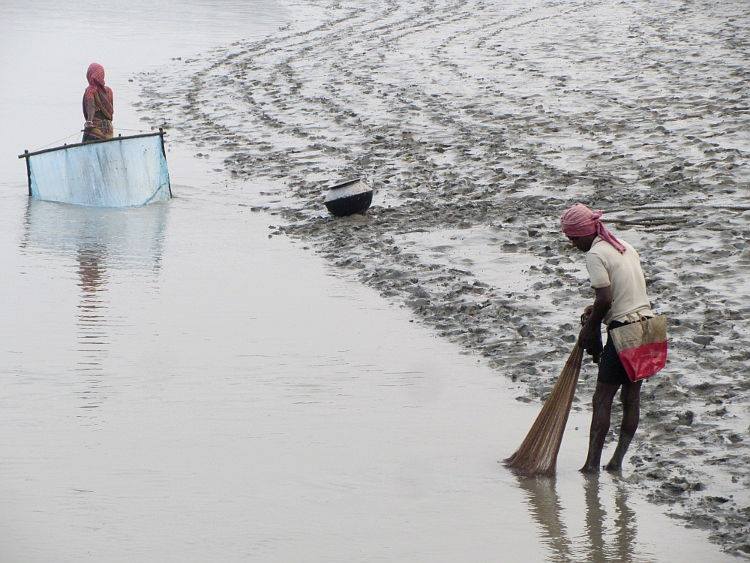 The following day we were up bright and early ready for a full day's exploration of the National Park. We got aboard "El Mar" a converted fishing boat and we were off. We spent the whole day cruising up and down the mangroves on the look out for wildlife and we were not dissapointed. Below are most of the myriad of creatures we saw that day. As the sun was setting, our time was nearly over. Just time for a few more rickety ferry trips and a very bumpy car trip back to the bright lights of Kolkata – an absolutely superb couple of days.