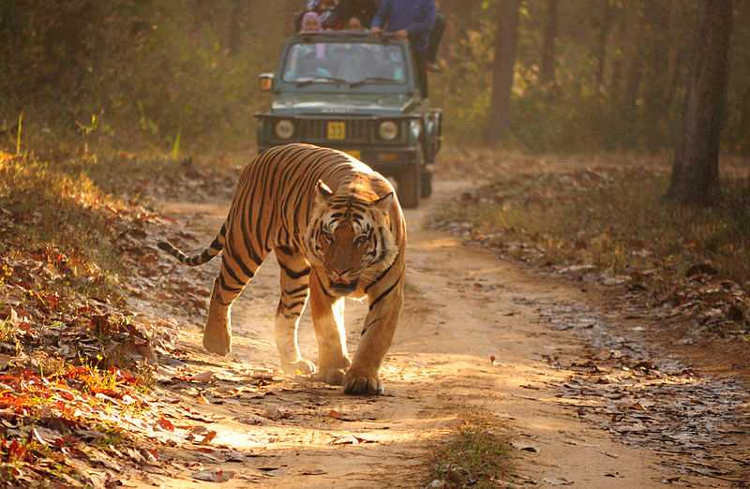 Bandavgarh National Park
Bandavgarh National Park
After Varanasi I headed south into Madhya Pradesh. On the map about 400kms away, metaphorically a million miles. I left at 10.30 on the overnight train from bustling, noisy Varanasi train station and arrived deep in the Indian countryside at Umaria station at 8.30 the following morning. I was met by a bunch of auto-rickshaw drivers and one took me to the nearby bus station. I say bus station but it was just a dusty open space with a few blokes hanging around a single chai stall. But a bus did come and we were soon trundling towards my next destination, the village of Tala which was the entry point to the Bandhavgarh National park.
On the way we saw a few peacocks and langur monkeys by the side of the road but on entering the village the names of the hotels gave away the real reason I had come here. We passed Tiger Trails and the Tiger Den resort before seeing my option, the Tiger Inn Resort. Tala itself is not a bad place, just a dusty collection of hotels, shops, houses and a few restaurants clustered around the road through town. The hotel was pretty good, A group of cottages around a wide open space where hoopoes and Indian babblers were trying to outdo each other with their calls. Just the sort of place I like – where you can sit outside on your veranda in the evening, have a cold beer and listen to the cicadas. However, as I hadn't booked myself on a safari yet, there was work to be done.
In common with many of the other National Parks in India booking a safari is a very convoluted business. The easiest way nowadays is booking online or with a travel agent but only if you have an Indian credit card and want to pay extra fees for being a foreigner. For the likes of me I had to queue up at the gate at an appropriate time and hope there was a spare seat available in one of the jeeps. I'll spare the details but I got there at 1.30pm, met an Italian couple who were also walk-ins and eventually we got three seats in a jeep that was going into the park that day at 4pm. It was 830Rs (£9) each.
The way it works was the gates to the park only open to tourists twice a day – at 6am and at 4pm and at these times about a dozen jeeps head off scouring the park for wildlife, especially the tigers. Along with Ranthambore (where I went in 1994) it is one of the best spots to see a tiger in India. However this time all we saw were monkeys, deer and a variety of birds but as always it was a pleasant experience. As we didn't see any tigers I was keen to have another try and so looked into going on the safari the following morning.
This time I wasn't willing to queue up as I was told agents for tour companies stay at the ticket office all night to get the few tickets available and if I wanted to get one of these tickets I was advised to get an agent to queue up for me and of course that would cost. I had no choice so I paid 650 Rs for a seat on the Canter (an open top bus for 18 people) plus 350Rs service charge. Anyway, I'd got my spot. This time we were off at 6.30am. The advantage of the jeep was we could ask the driver to stop at any time in order to take photos. Unfortunately the Canter driver seemed to be obsessed with just spotting a tiger. One had been seen a couple of days earlier with some cubs and so he wouldn't stop for anything but the elusive tiger, which failed to show. However, we did see an equally elusive sloth bear, which despite its name, managed to run for cover before I could get my camera onto him! And we also saw a few hyenas from distance which were new to me. So, the third time I'd been on a tiger safari and the first time I'd failed to spot any. I guess they are pretty elusive despite the fact that their numbers are thankfully on the rise in India.
As the safari was all over by mid morning and I had the rest of the day here, I decided to go on a walk just outside the park. It was also a good opportunity to see more wildlife, especially some birds.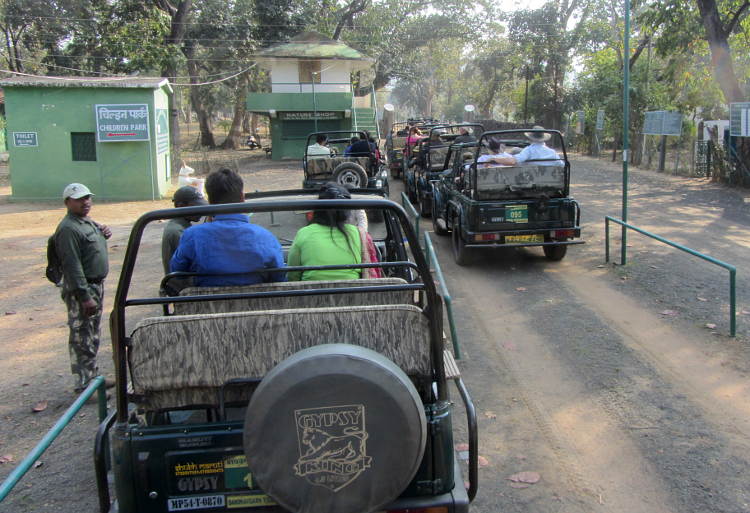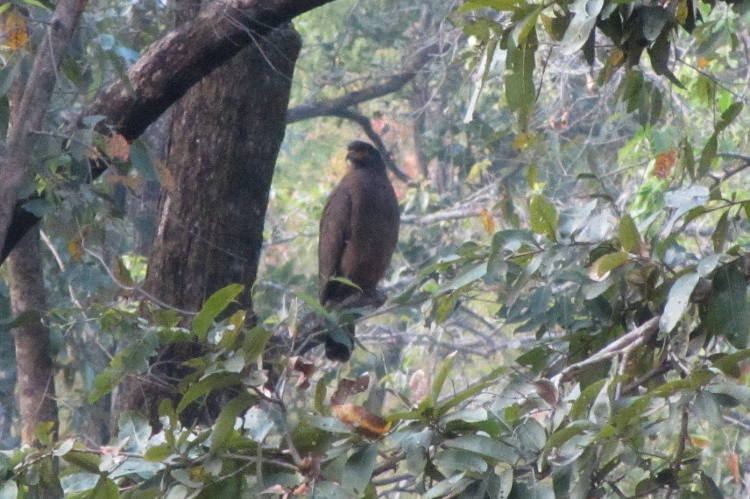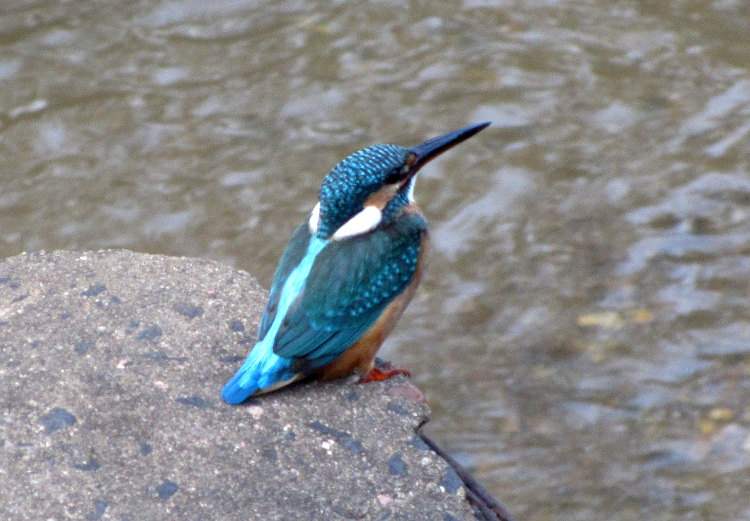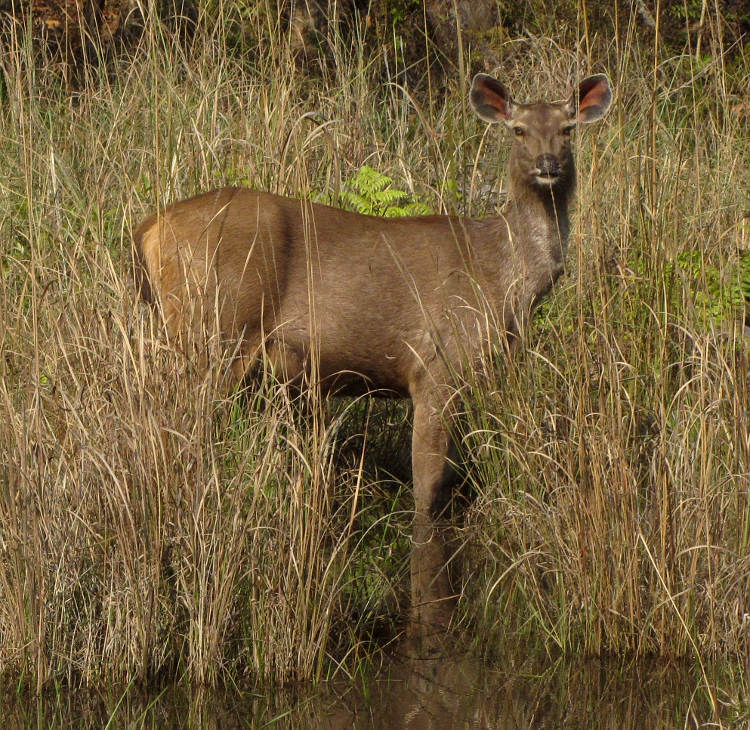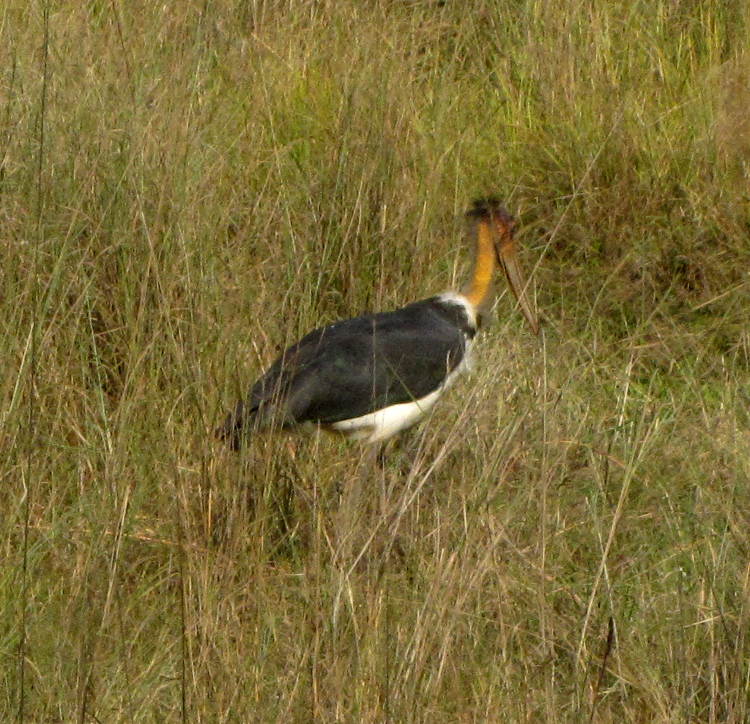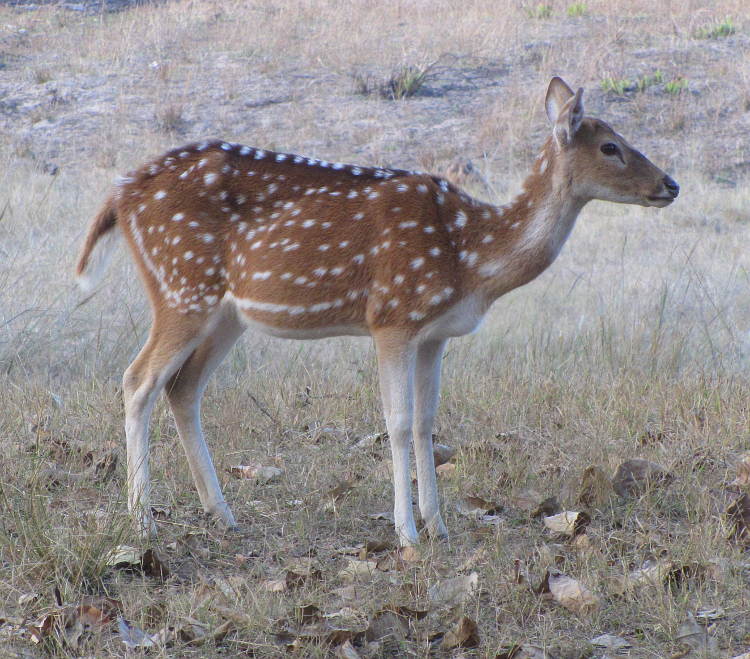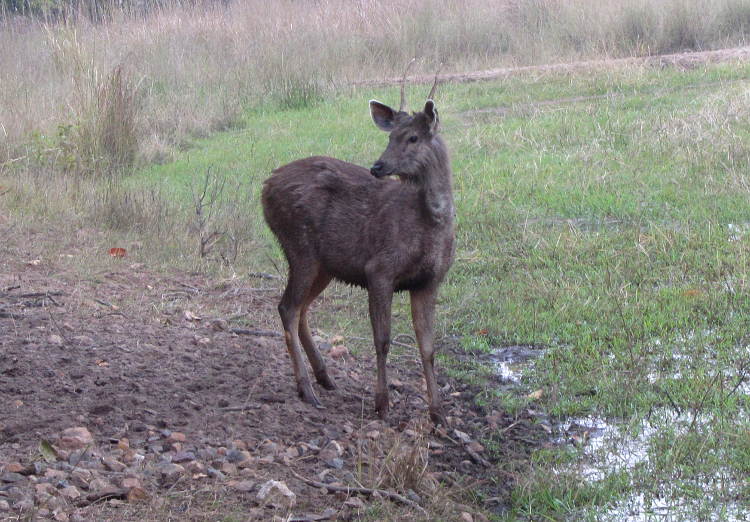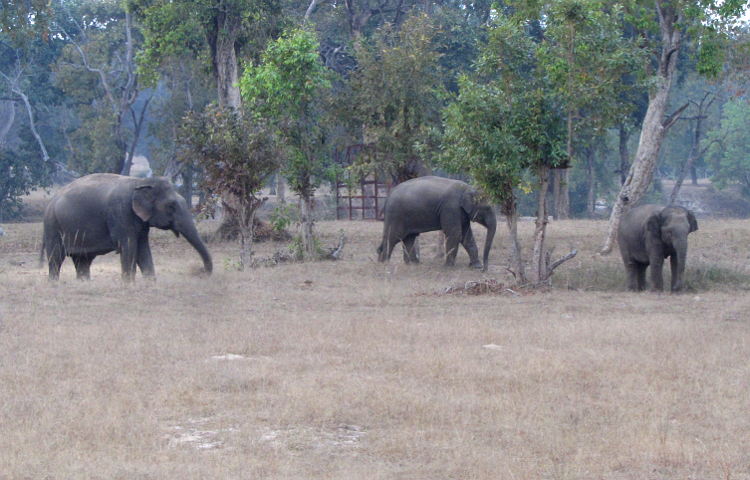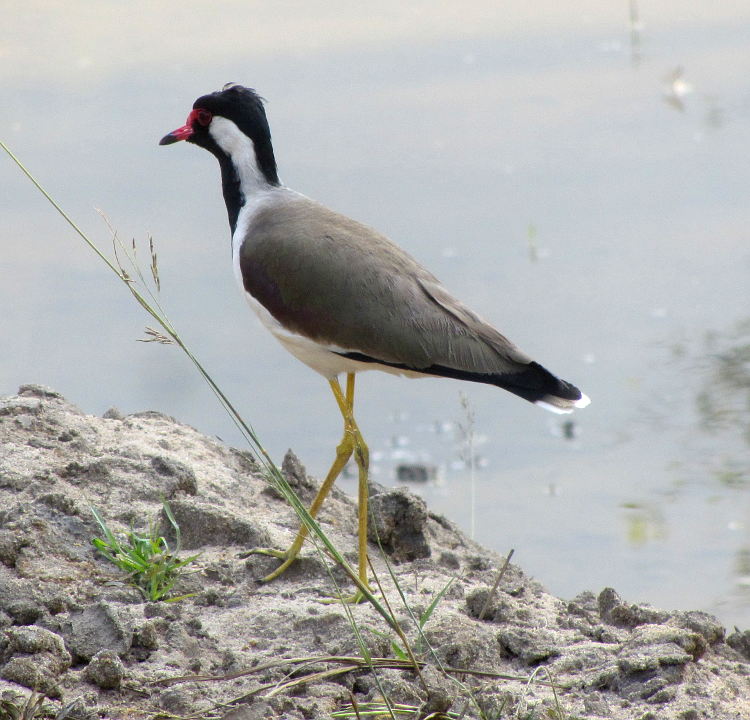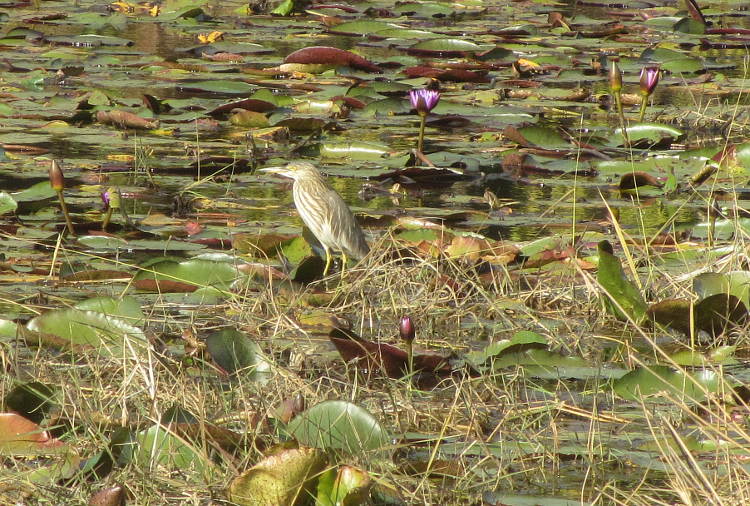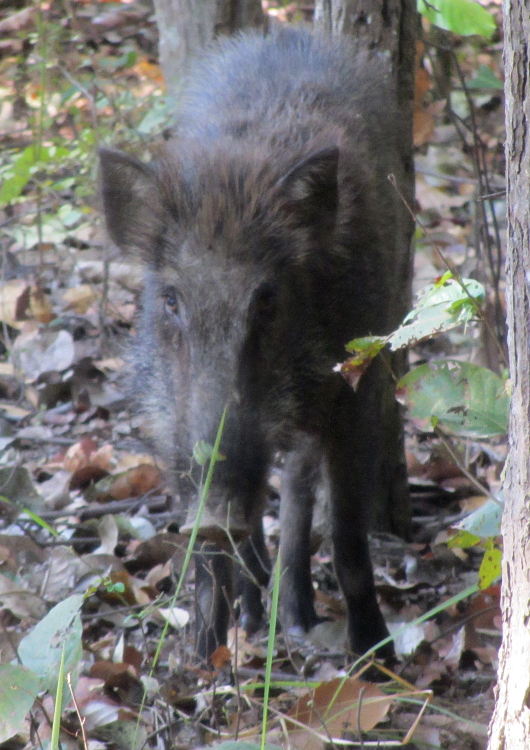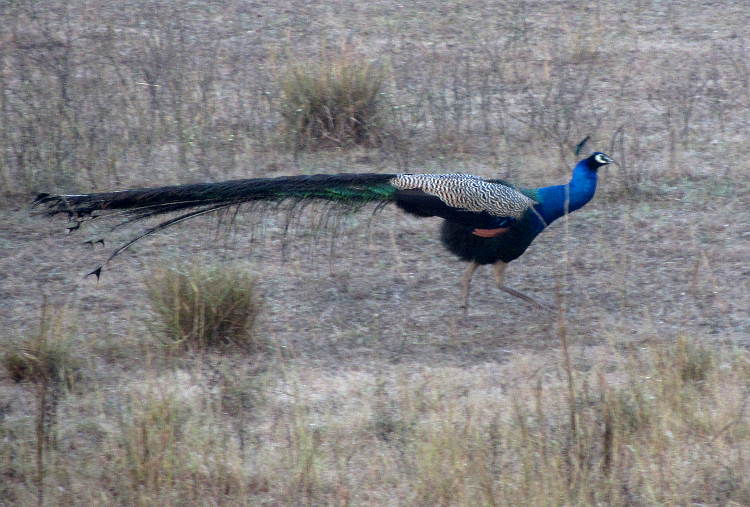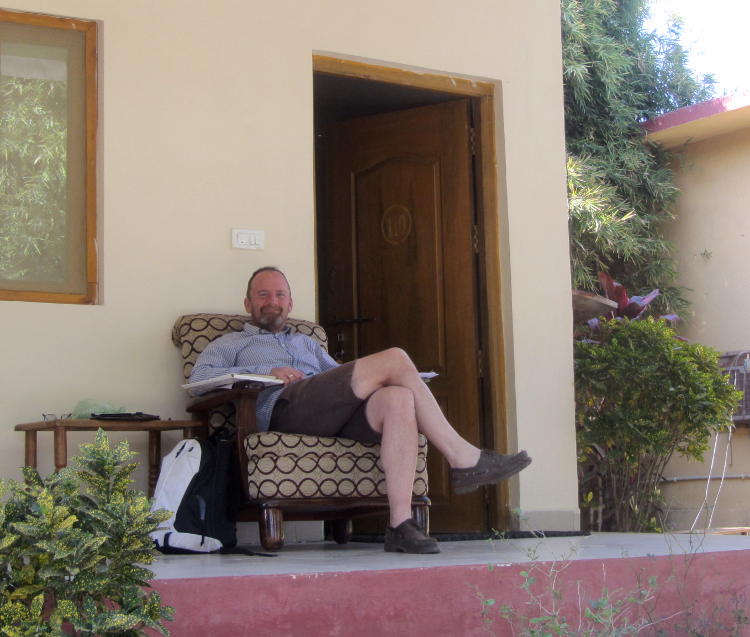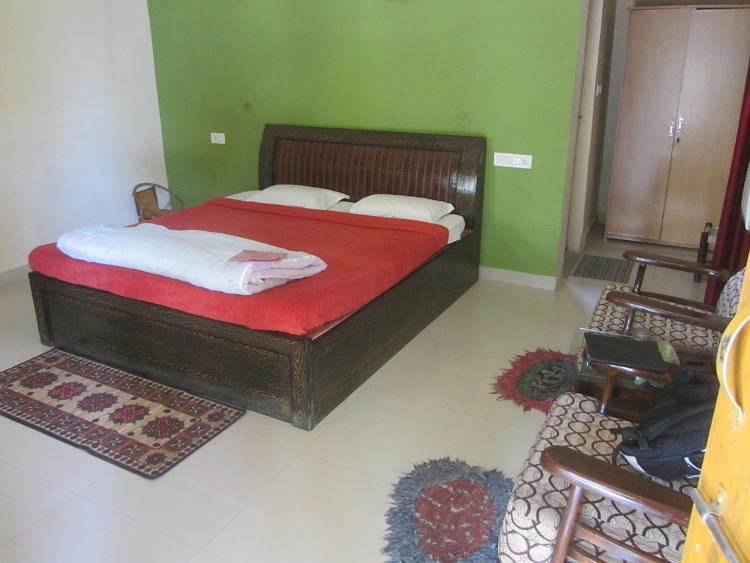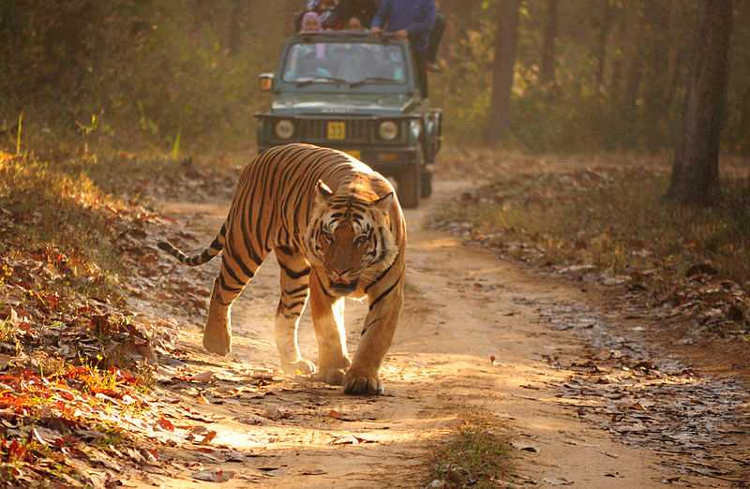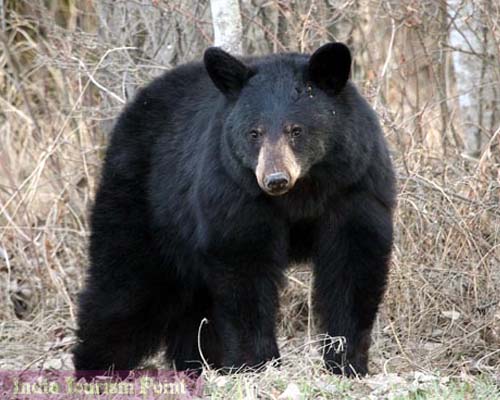 So far on the trip everything had run pretty much to plan. Hotels were pre-booked and were all fine, trains ran approximately on time and the few buses I'd taken were also fine. It had not been too hot, I hadn't been bothered by touts and no mosquitoes.
My luck had to run out and today was the day. I was due to take a train for the longest journey of the holiday. 18.5 hours from Umaria station right the way across India to Indore in the west. I went on-line just before I was due to get the bus to Umaria and found out the train had been cancelled. Just like that.
I spoke to the hotel manager and he said I'd get my money back but I had little chance of getting another train as they are nearly always booked up and he was right. I was stuffed. After a few hours of trying unsuccessfully to book another train I feared I would have to take a number of buses cross country.
However, the hotel manager came to the rescue, lining his pocket at the same time, as he arranged for a car to take me to the town of Katni, two hours away, for 2000Rs. Katni was not a place to linger and so I was very fortunate to get a ticket on a rickety old bus which was going to Indore that night. I wasn't sure whether 500Rs for an overnight trip was a bargain or a death wish. In the end I survived the night but I was glad to get off at the other end after 14 sleepless hours in a very hard seat.
However, I still needed to get another bus to my next destination – Mandu.