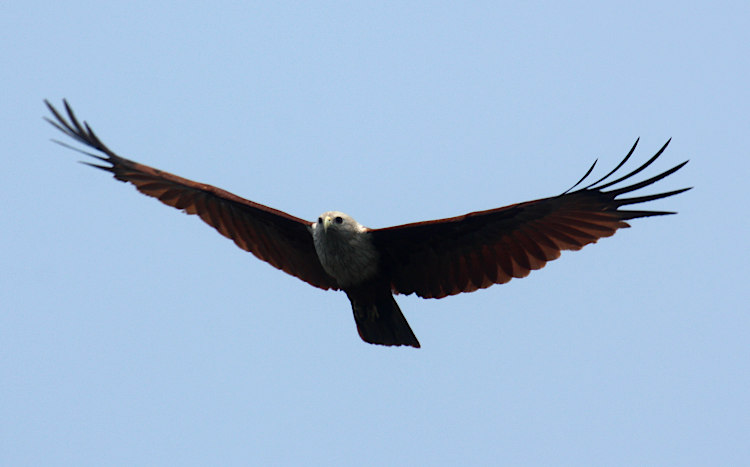 So I got the overnight train from Hubli to Goa. My ticket was to the end of the line – Vasco da Gama station arriving at 6am. However, I utilised a top tech tip that had been a real boon on this trip. Maybe not so new to more tech savvy readers, but this India trip was the first one I had made really good use of google maps on my phone. I could have been completely lost but when I opened google maps and I could see that little blue dot – I knew exactly where I was!  And in this case I woke up at 4.30am and noticed we were coming in to Madgaon Junction (Margao), which happened to be much closer to my next stay – Benaulim beach, so I gathered my stuff and got off. I snoozed at the station and got an Auto at 6am to my hotel, the Blue Corner Beach huts. It was still pitch black so I just lay on a sun lounger until the sun came up.
This part of the journey was a bit of a trip down memory lane for me. Along with visiting Hampi in 1994, I had also stayed in Goa – on this very beach. In those days there was no where to stay on the beach so I stayed at Rosario's Inn in the village a few hundred metres away. I was pleasantly surprised to see it was still in business and in fact the place hadn't changed that much. But for this trip I wanted to stay on the beach and Blue Corner Beach huts was just the ticket, a collection of huts in the sand where you could hear the waves and adjoining it was a half decent restaurant. Perfect for a few days relaxing. Of course, here in tourist-ville the menu was a bit different so I managed to grab a coffee and banana porridge.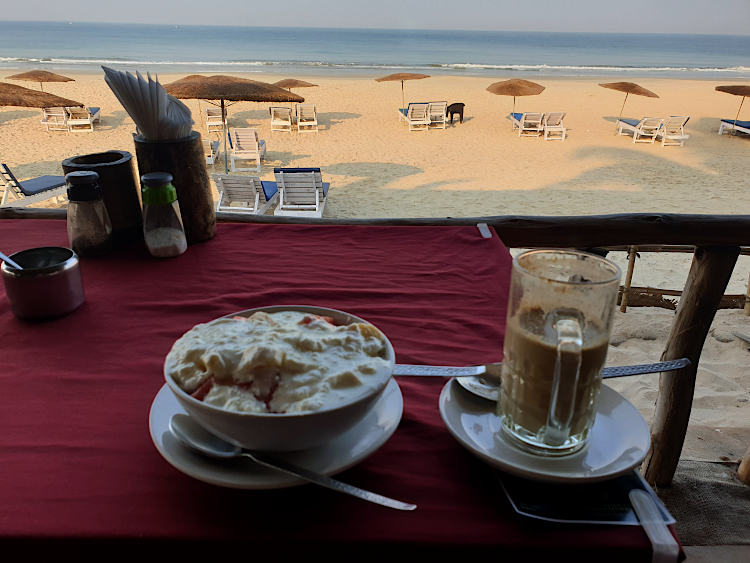 That day, I just chilled on the beach and in my hut and listened to the waves just as I had done 29 years ago. The beach sellers hadn't changed much either, wearing all the gear they wanted to sell but also happy to have a chat as business was quiet.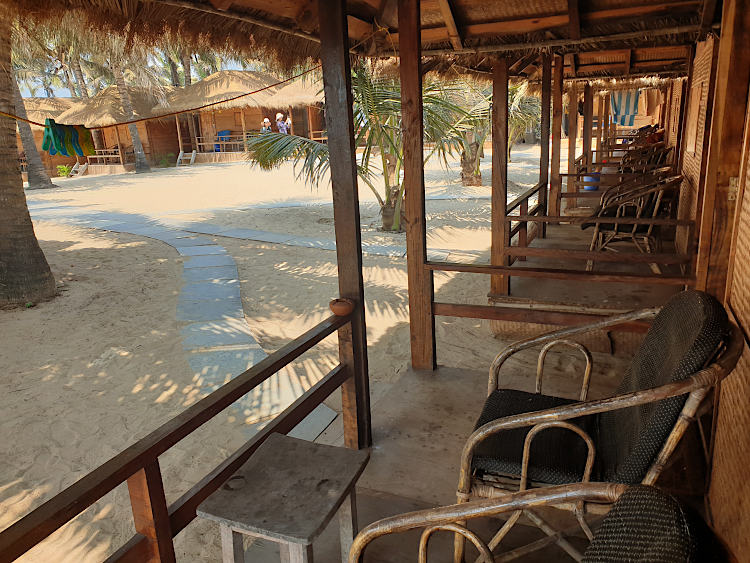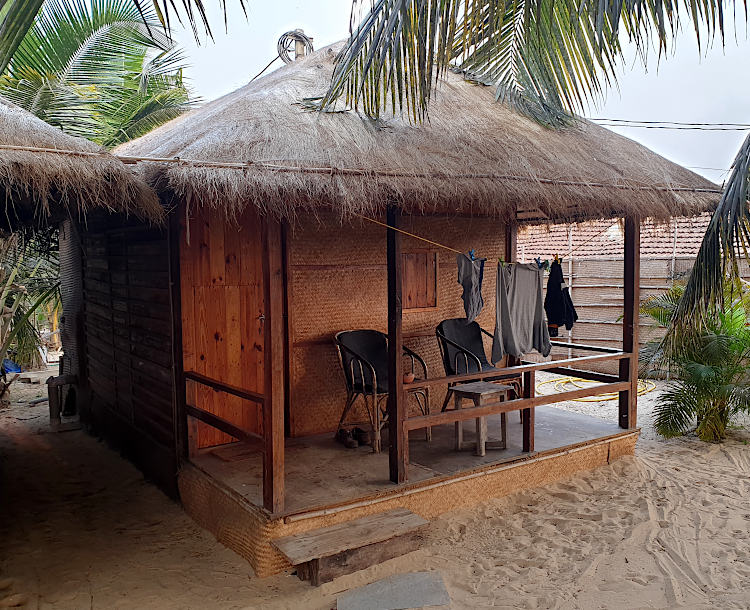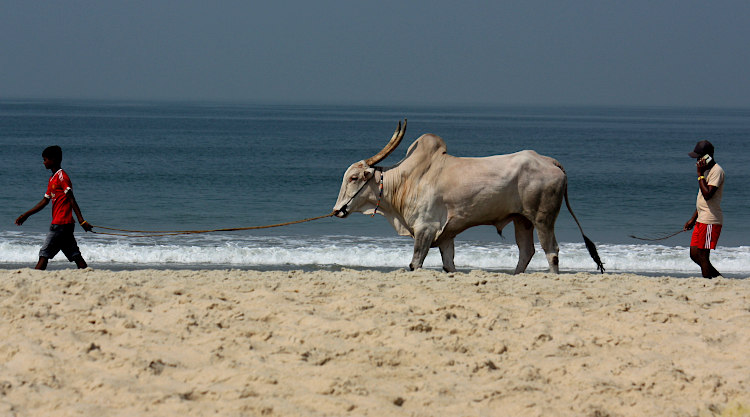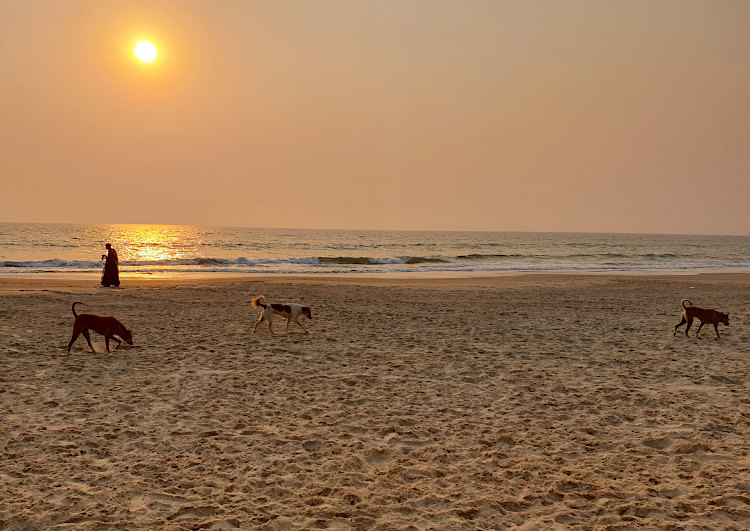 The entertainment was a bit different though – maybe reflecting the fact that now the clientele was a bit older. In the past there were Germans and Brits but now I noticed there were quite a few Russians…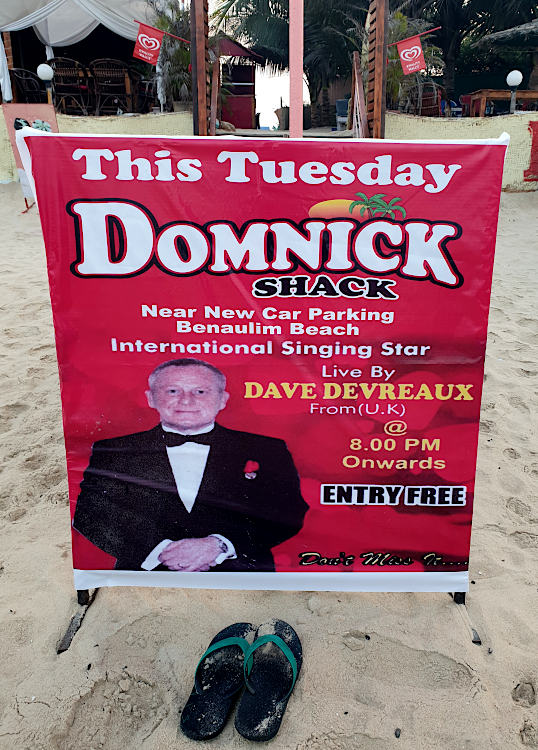 The following day I walked up to the village. It seemed a bit busier than 1994 but it still had a laid back vibe. I had breakfast in the German Bakery, which I kind of remembered but the guy there told me it used to be across the road in my day. They still did great apple pies and coffee though! I got a mororbike taxi into the nearest big town, in fact the largest town in southern Goa, Margao. It was quite interesting, busy, bustling and partly crumbling as all Indian towns are with some faded colonial buildings – this time Portuguese. I also managed to find "The Confidant Bookshop". I used to love browsing in bookshops and this had quite a collection in English and also that marvellous musty smell I remember vividly.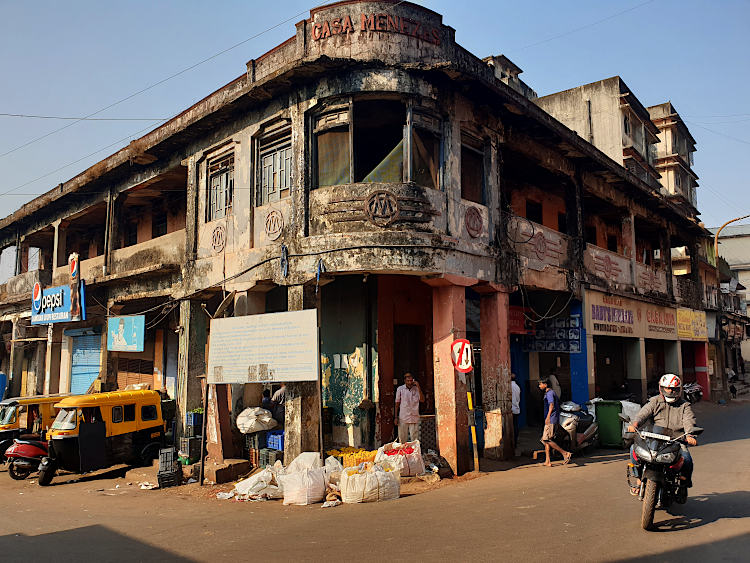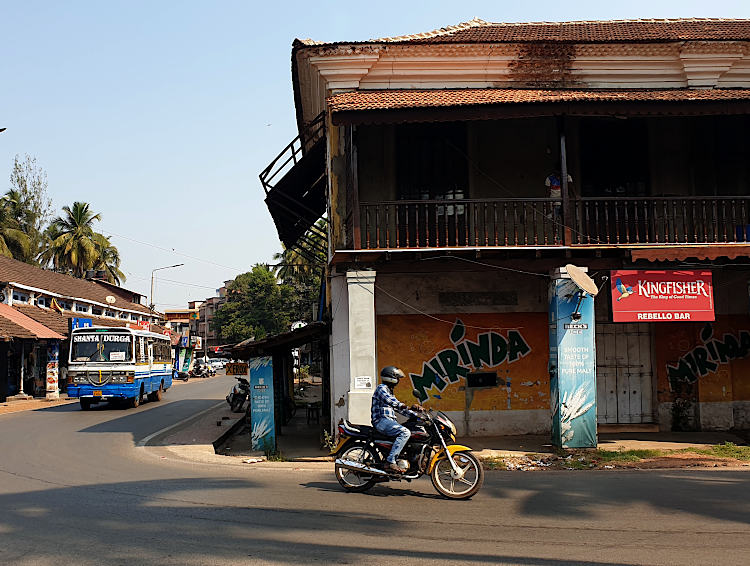 Also quite an impressive church and a decent congregation. The Holy Spirit Church was the sixth on this site and has lasted a lot longer than its predecessors having been built in 1675.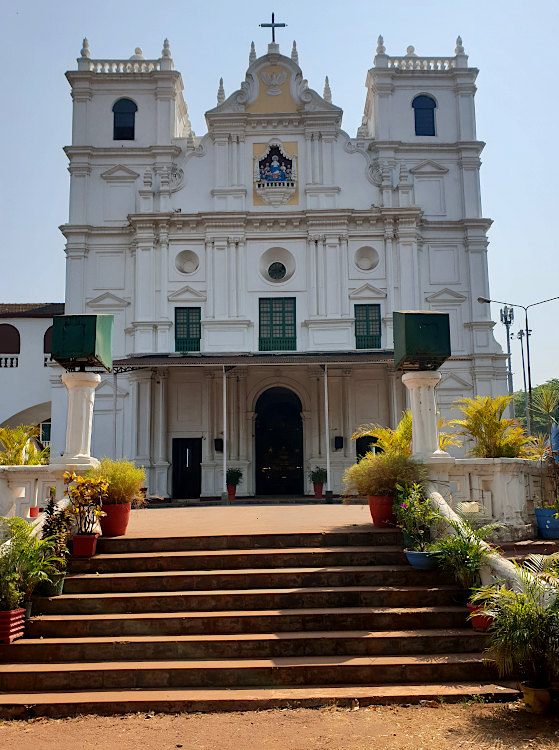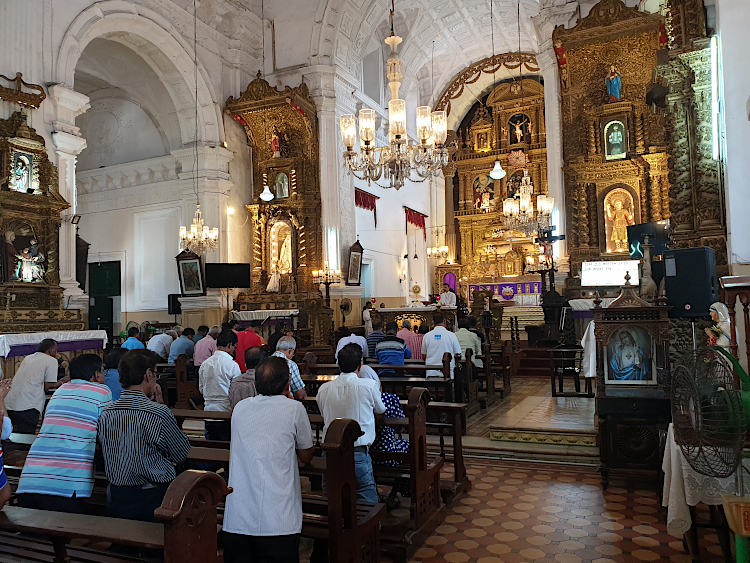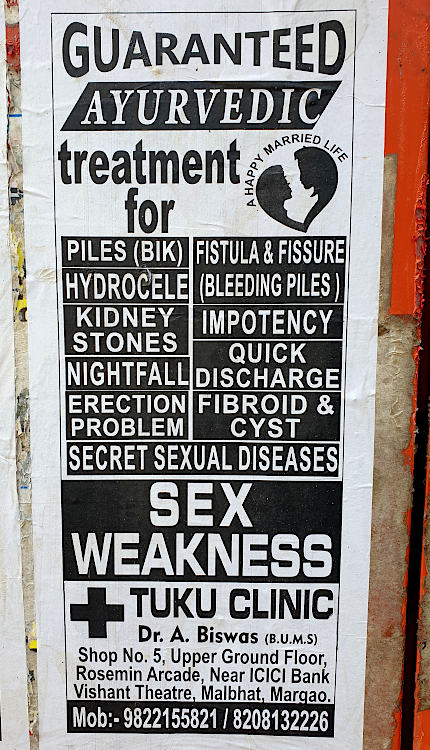 3rd March. Back in the day, I think I stayed about a week just chilling on the beach, but these days I'm in more of a hurry to see stuff so I had decided to take my last few days in Goa in the main town Panaji. Another motorbike taxi to Margao bus stand and then the bus to Panaji. I noted the bus stand was packed and there was a long queue for the bus. However, there seemed to be buses every 10 minutes so I was soon on my way. The closer we got to the capital, the bigger the roads, ending up on a six lane highway! I walked from the bus stand to the old part of town, Fontainhas, and my hotel – O'Pierre. A bit posher than the beach hut.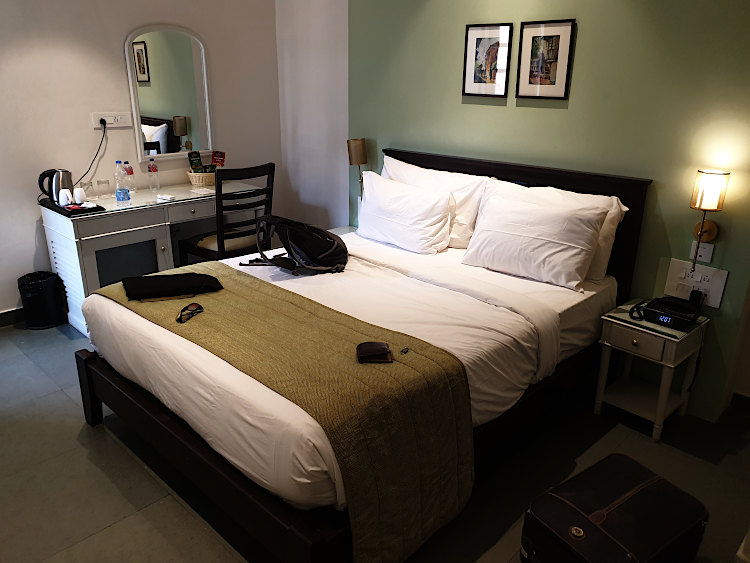 After unpacking I went for a wander. They were resurfacing all the old streets, so it was a bit noisy in places but interesting to see the old villas and of course plenty of churches.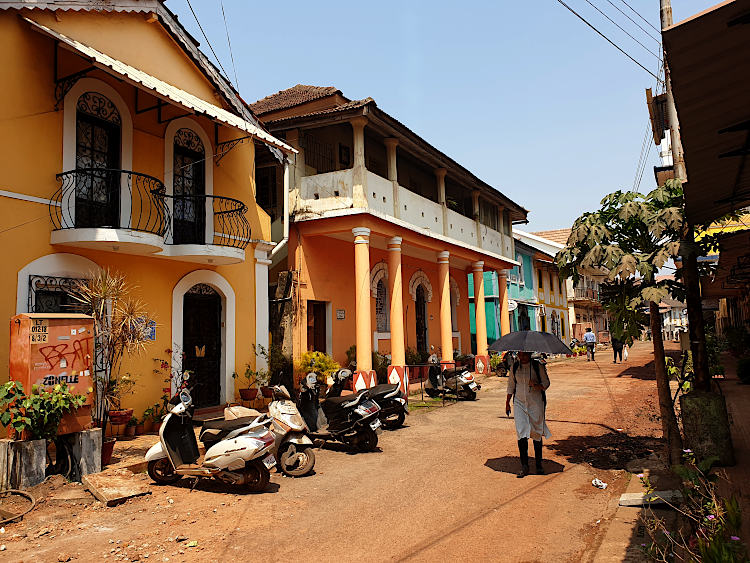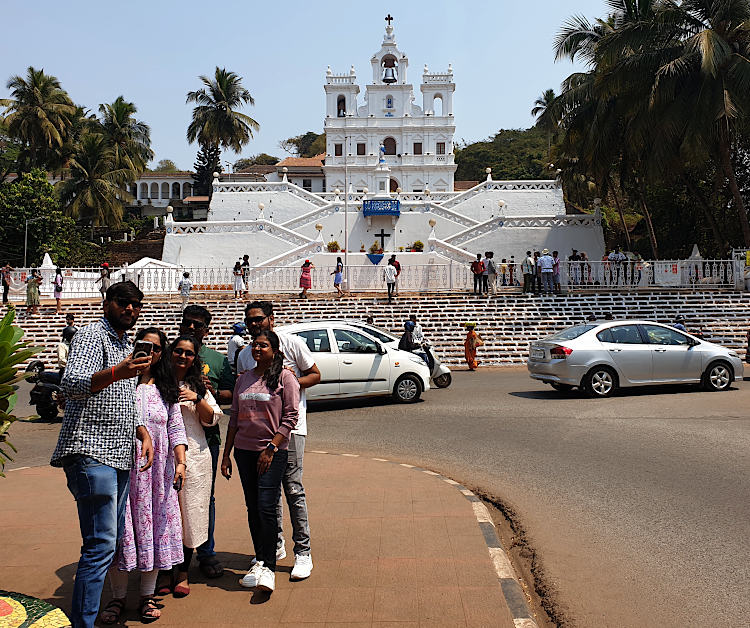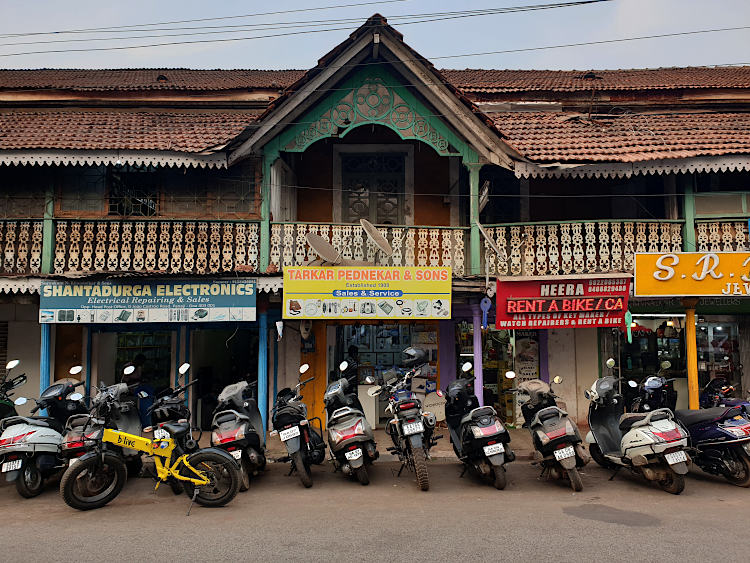 Of course I would never dream of visiting a town and not going to the fish market.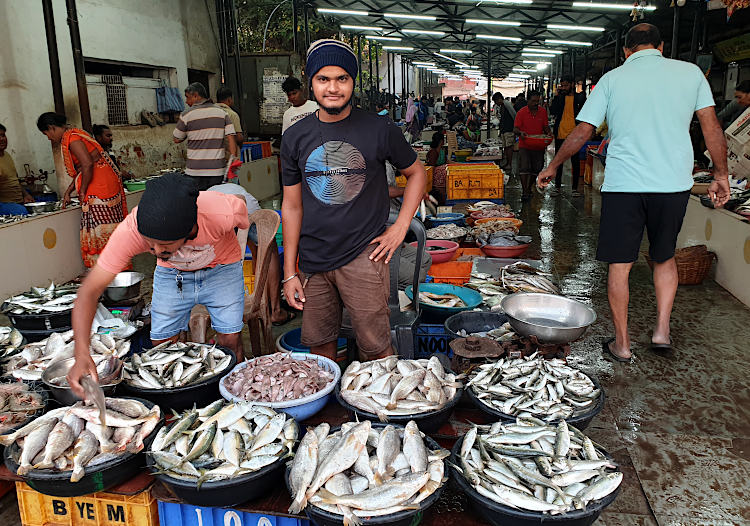 I was interested to see lots of signs on fairly mundane private houses, "No photography". A bit odd as there weren't many tourists around taking photos. This prohibition of things became commonplace in Goa: "Non motorized zone" which, of course people completely ignored, and in churches as well as no photography, they exhorted people to dress modestly. I remember living in Tunisia seeing a boatload of Italian tourists in town and even I was shocked at how little they were wearing. In an Islamic country. Maybe they also visit India.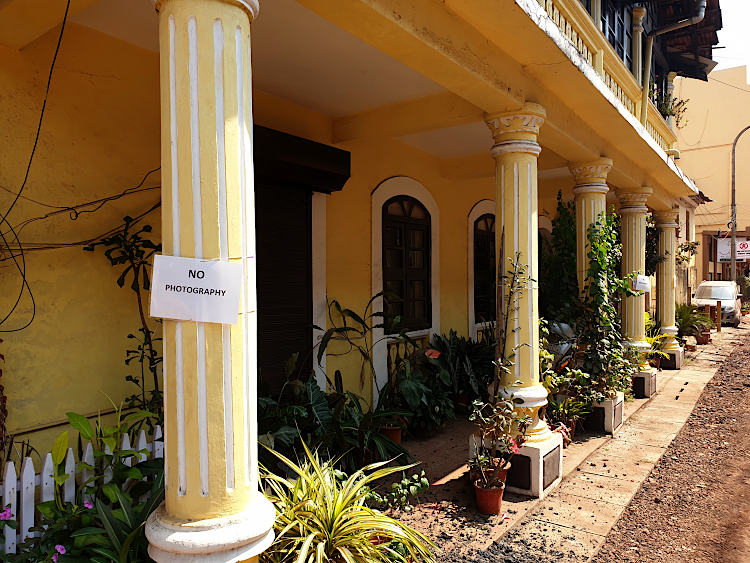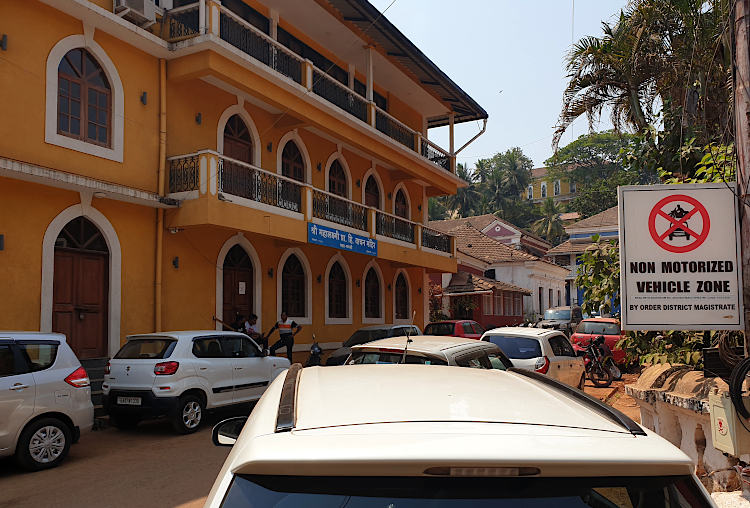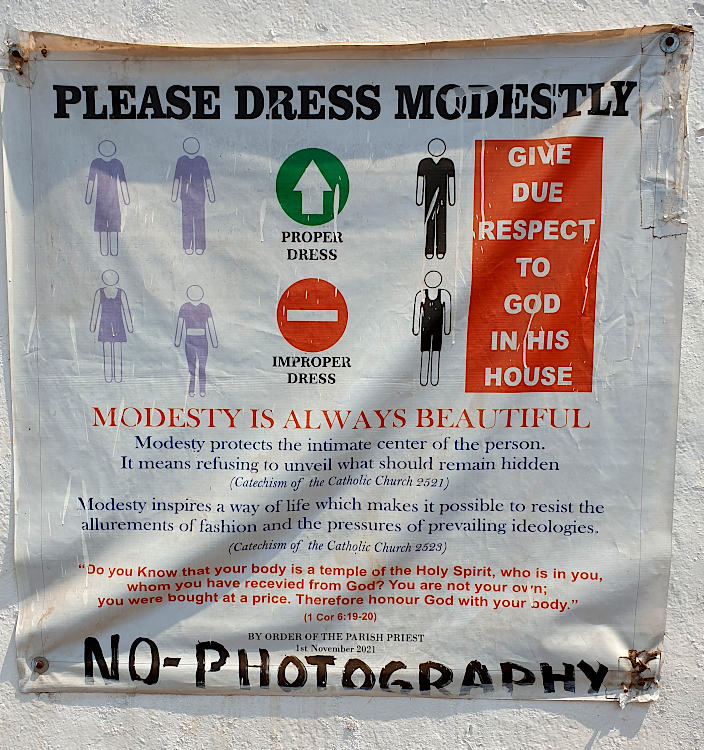 As I was wandering around Fontainhas I entered into an old church, St. Sebastian. The side door was open so I wandered in. Inside I believe was the vicar who said the church was not open to the public but as I had already got in I could have a wander around. I was here to see the crucifixion statue of Jesus, famous because he has open eyes. Apparently this was to terrify those people subject to the inquisition. Nice religion!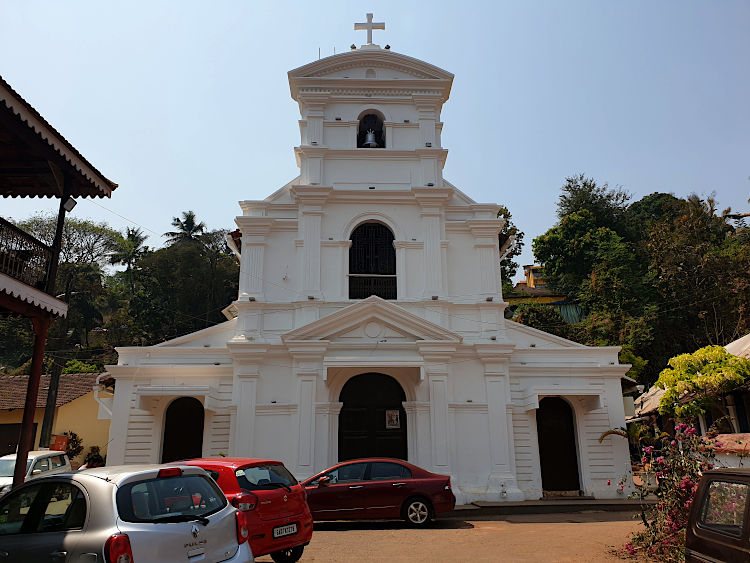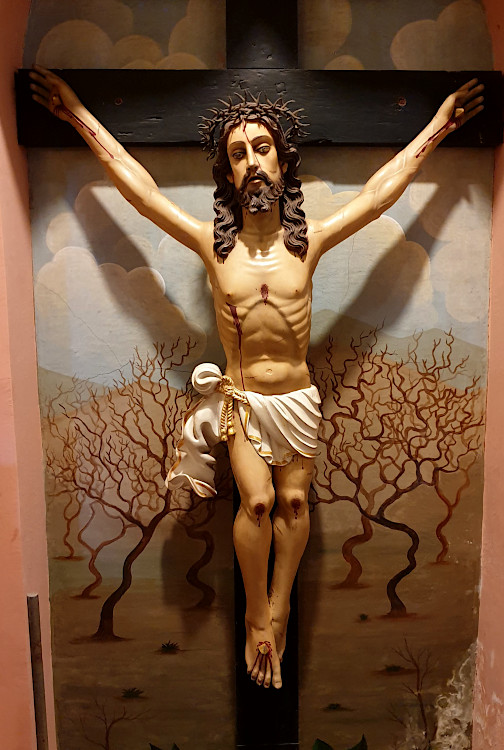 The next day I was off to Old Goa, a little bit inland from Panaji and the base for the original settlement. There is not much there now except for three very large churches. Why would they want such large churches in this small place? Anyway, first up the most famous, the Bom Jesus. Large but quite austere and not overly attractive. Of course I was welcomed by the usual signs exhorting modest dress and no photography (which I sneakily ignored as there weren't many people about). I also passed the casket of Francis Xavier. 1994 was a special year in that they brought his casket out for a special viewing. He is famous of course because his body was supposed to be specially preserved. However when I saw him, he wasn't looking too perky. There is also a crucifixion where the artist has gone a little overboard with the red paint.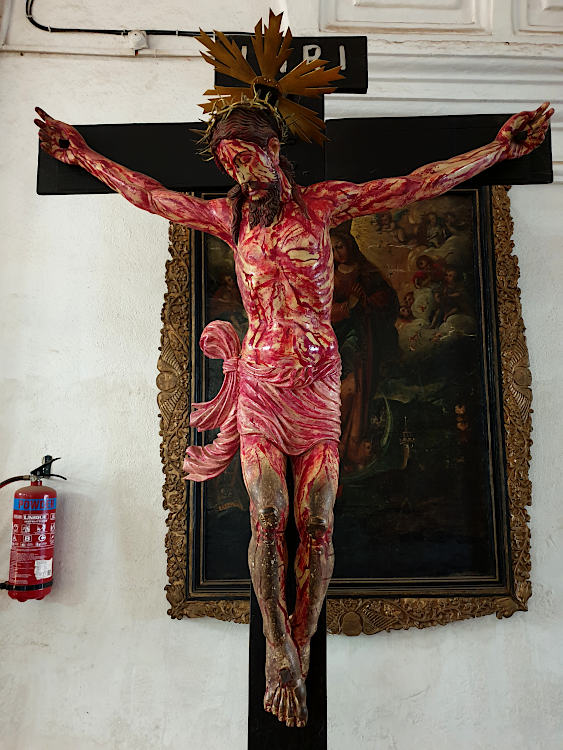 Across the road from Bom Jesus is the church of St. Francis of Assisi. Although no longer in use, it is, in many ways more impressive than Bom Jesus.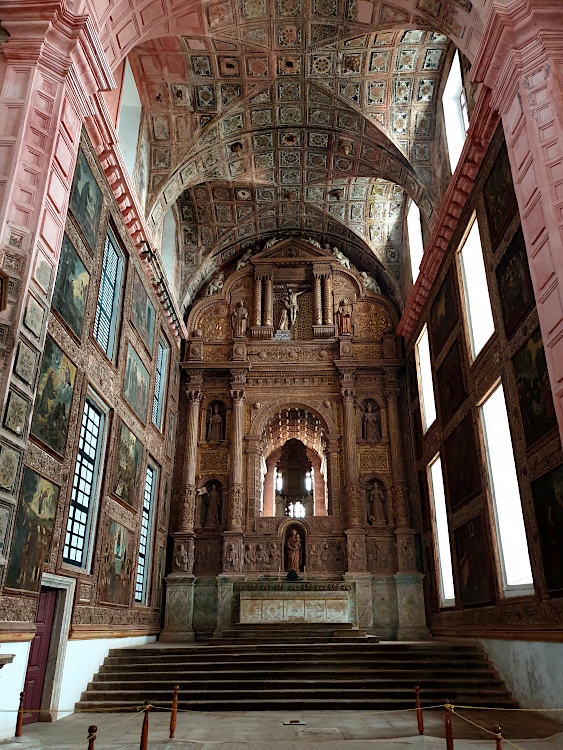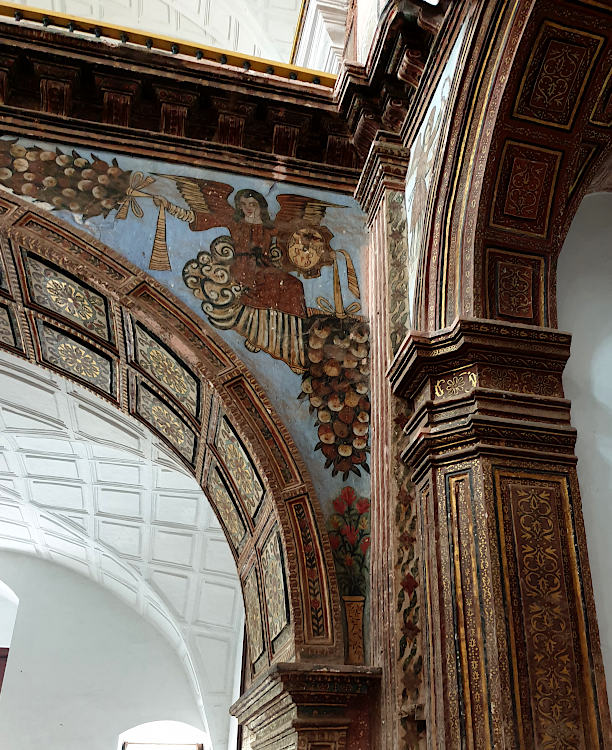 Next to St. Francis is the actual cathedral of Old Goa (Se)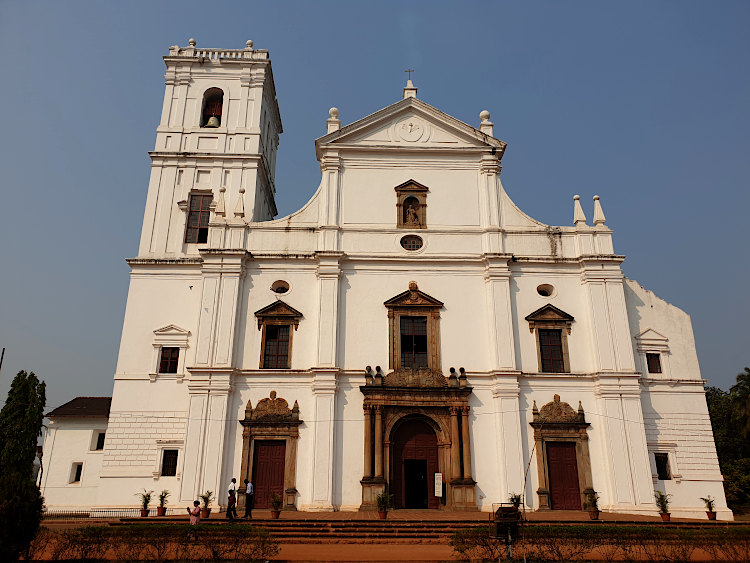 Just down from the churches, I walked down the road past Viceroy's arch to the ferry to Divar Island. Pretty much uninhabited I thought I might be able to spot a bit of wildlife. I did see some birds and a large rat, but the best thing I saw was a large Brahminy kite which followed the ferry.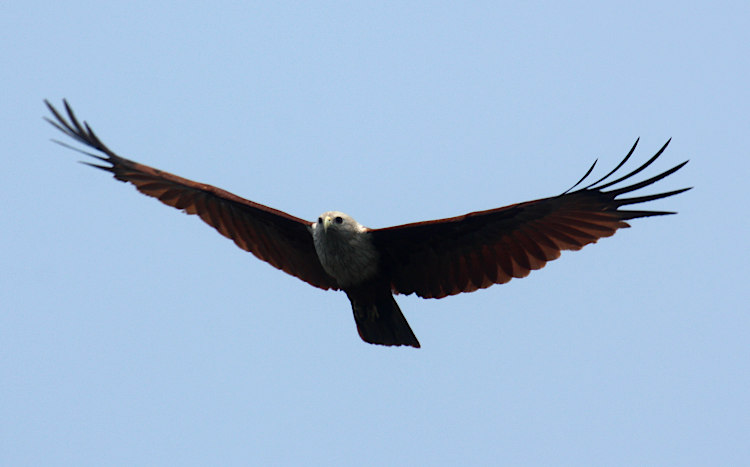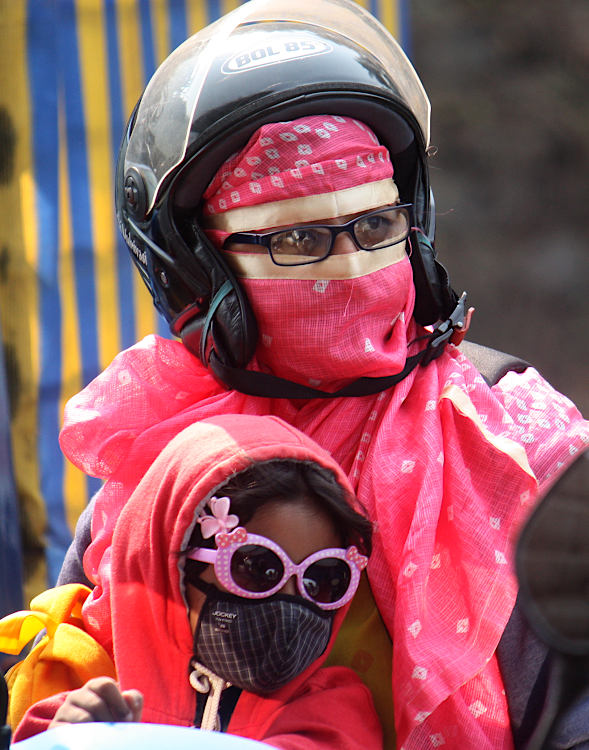 So that was pretty much my Indian holiday 2023. I had a really early flight back to Portugal from Mumbai so decided to get there the day before to rest up. My hotel was the Bloom Hotel on Juhu beach which turned out a really good idea as I spent my last afternoon on the beach. As I say in the video, not quite like Benidorm…