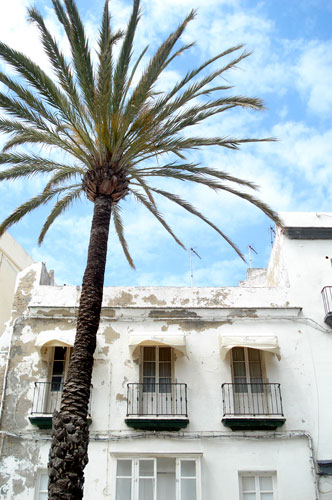 Another train trip. The first hour was a blur of golden sunflowers as we passed the southern plains of Andalucia. For the second hour the scenery changed as we passed along the coast over marshland and towards the spit of land at the end of which is the ancient port of Cadiz, more like an island bastion than part of the mainland. The train station is near the entrance to the old city which is still encircled by huge thick walls – facing the sea on all sides except for this narrow neck of land. Getting off the train we were welcomed by blue skies with a few scudding clouds and the unmistakable aroma of fresh sea air.
The old town is just a short walk from the train station and we were soon unpacking our bags again, this time in the hostel Fantoni. For hundreds of years Cadiz was a major bustling port. After the Spanish conquest of the Americas all those gold dubloons were unloaded in Cadiz, leading to huge prosperity. It was then a major port and a base for the combined might of the Spanish and French navies – until Nelson defeated them both at the famous sea battle at nearby Cape Trafalgar. Cadiz never really recovered from this humiliation and then went into a steep decline becoming a mere backwater. Nowadays however it is undergoing something of a renaissance. Many of the fine old buildings from bygone days are being renovated. Many of the former rich merchants built towers on their houses from which to lookout for their treasure ships coming in to port. One of these, the Tavira Tower has now been converted into a camera obscura which has some excellent views of the city. The city itself has the usual picturesque narrow lanes but also some very attractive squares and parks (including Parque Genoves where we saw the dragon tree and parrot pictured below) and also a fine beach (Playa de la Caleta).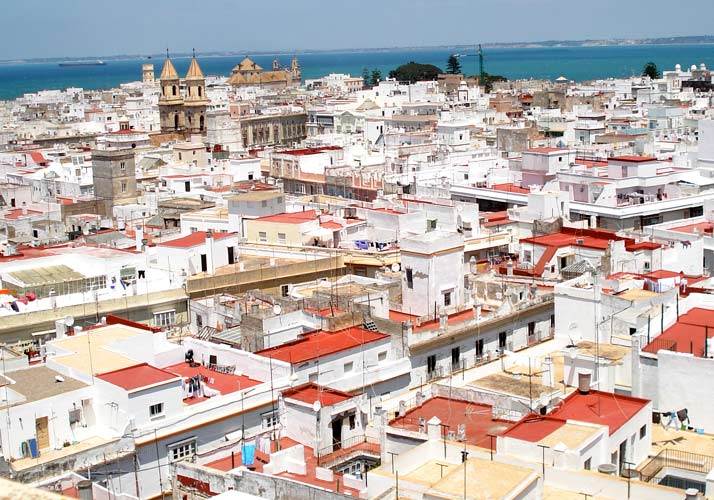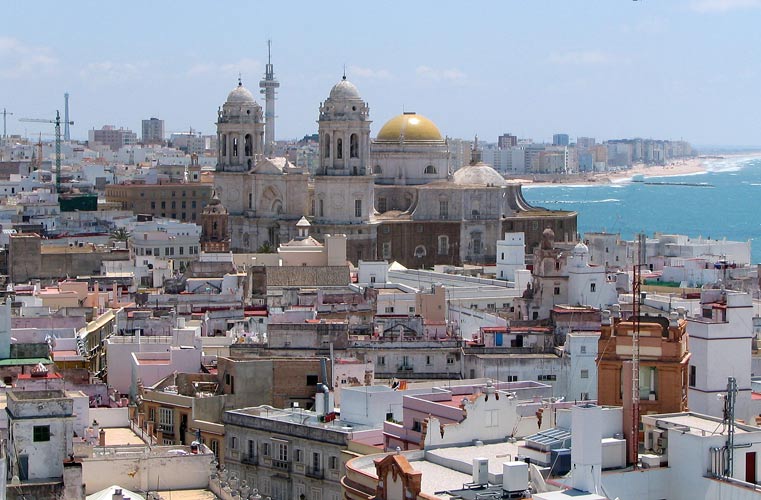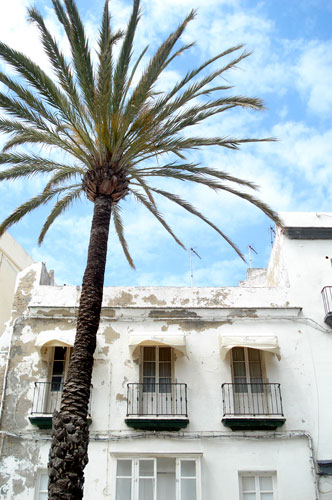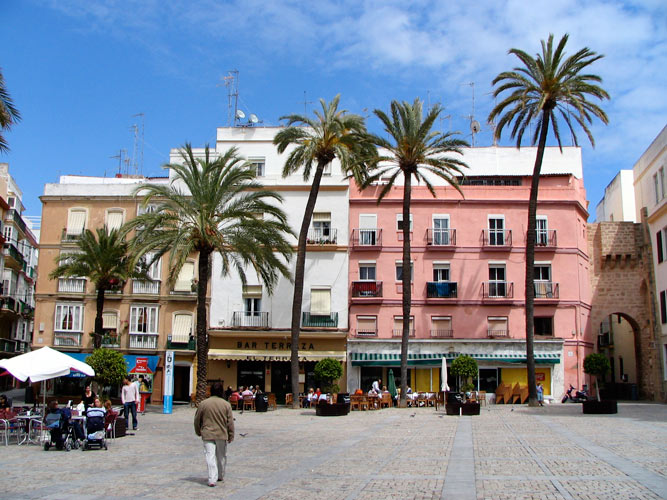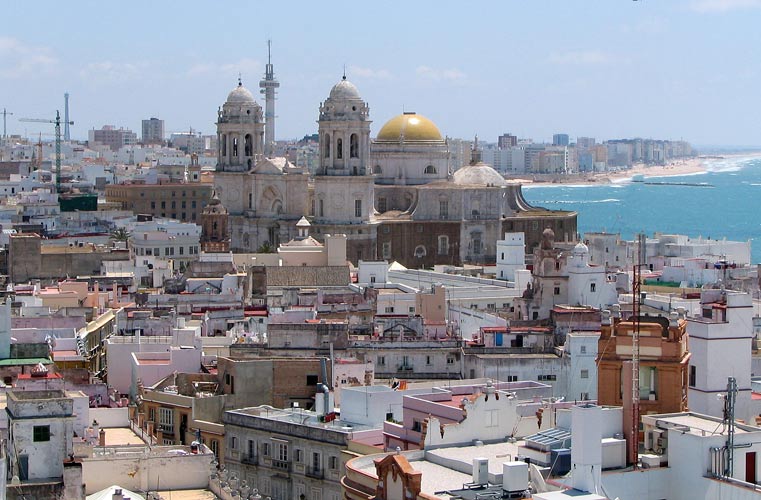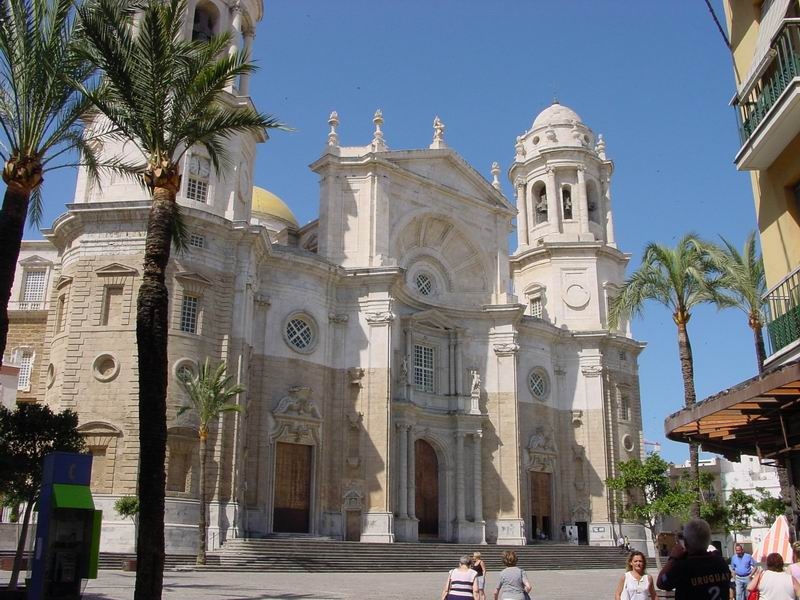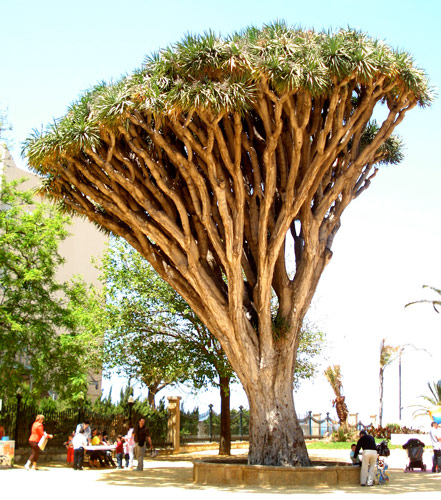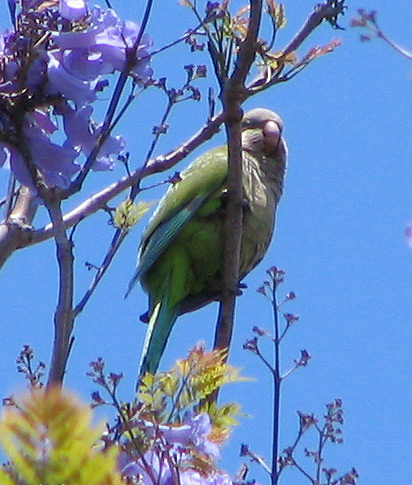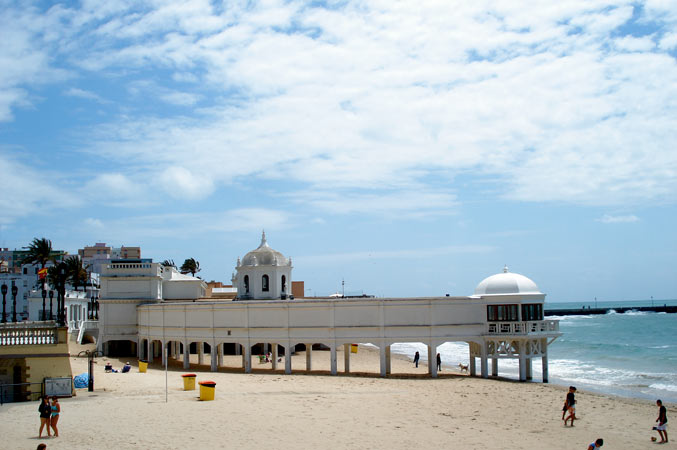 We were also fortunate enough to meet our old friends Ben and Marina who came down from Madrid to see us for a few days. Here are me and Ben in Cumbres Mayores a famous old tapas bars (spot the hams hanging up in the background). With them we drove a few kilometres down the coast to Cape Trafalgar, site of the famous battle and also where there are miles of unspoilt white sand beaches. From here we drove a little inland to the village of Vejer de la Frontera. Andaluca is famous for these 'white villages' and Vejer is one of the most pristine and beautiful. It was also earily quiet – must have been siesta time.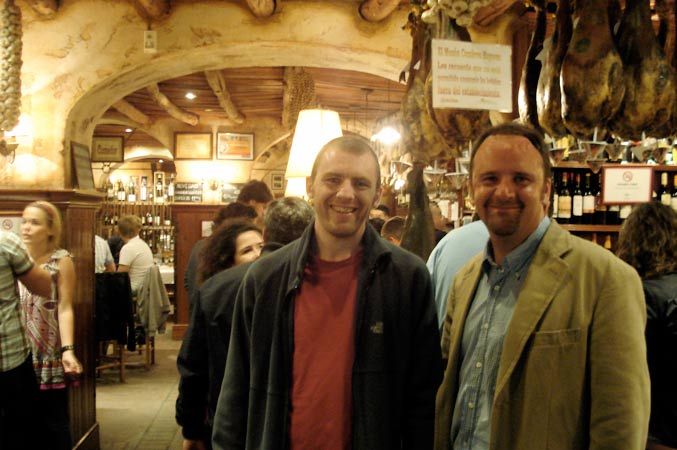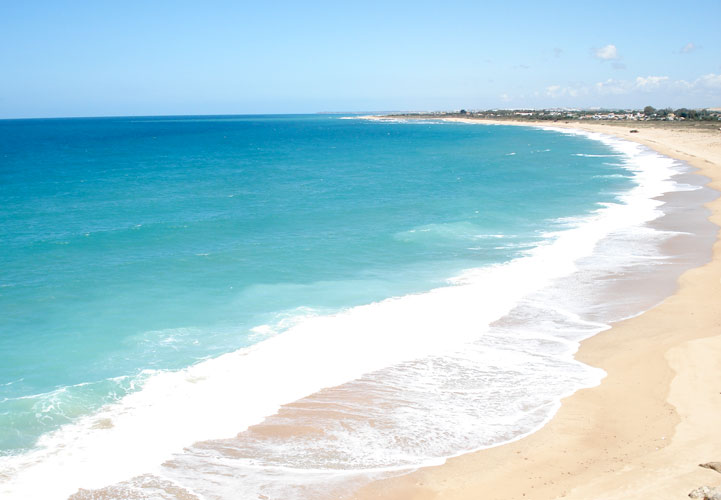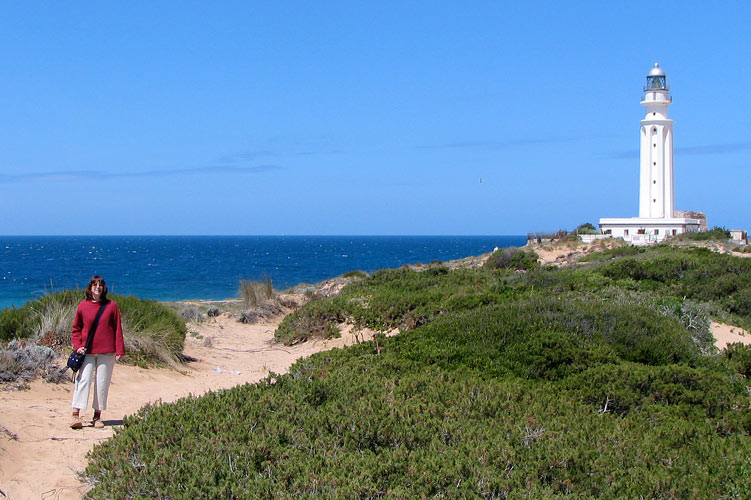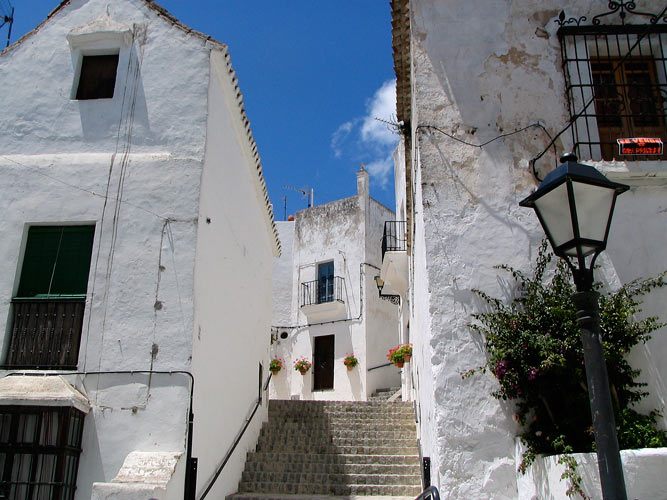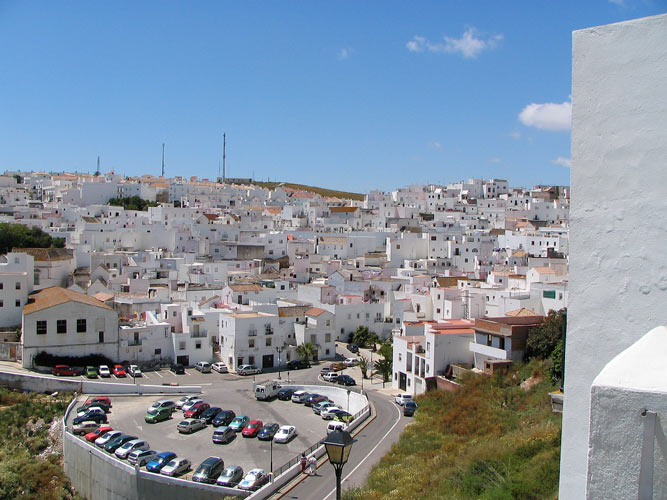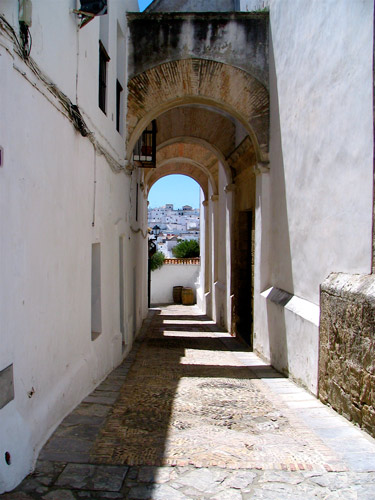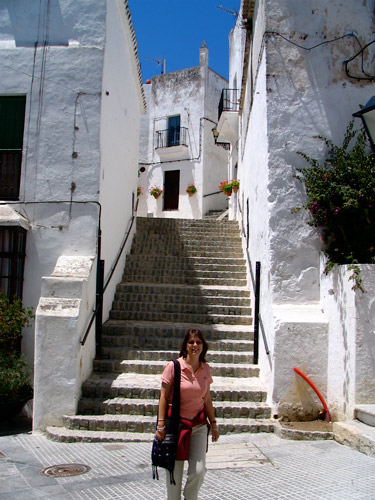 More photos of our trip to Cadiz here