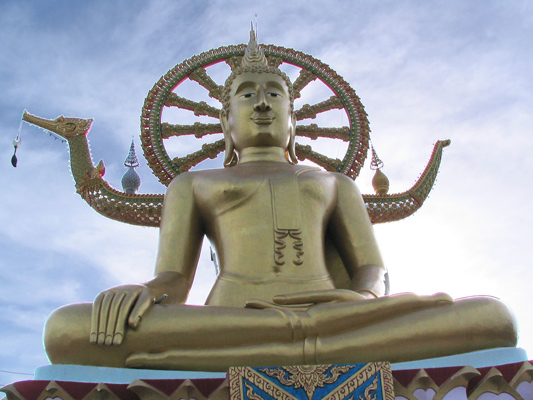 Lost paradise
Lost paradise
Overall our trip to Ko Samui was a little disappointing. It certainly wasn't paradise island. Maybe at one time, but rampant overdevelopment have meant those days were long gone. As you will see from the photos the sand is still wonderful, but the backdrops of swaying palms have become construction sites and the green lush hillsides become bare red scars soon be covered with tourist developments.
First the good news – the beaches are still lovely, some more crowded than others…
Big Buddha beach is still fairly quiet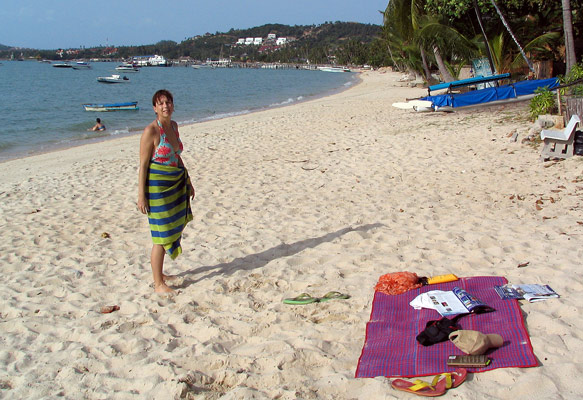 If you want a nicer beach you have to share. This one is Hat Choeng Mon, the best one we found.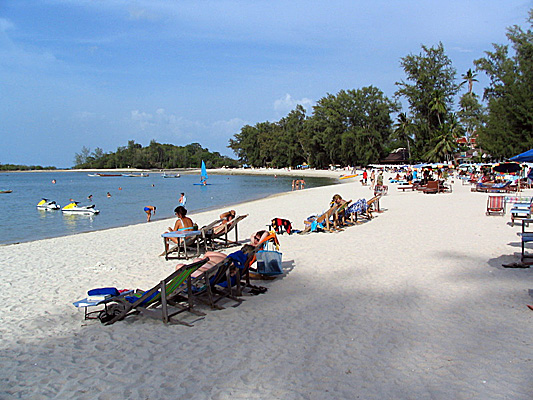 The Big Buddha of Big Buddha beach still smiles serenely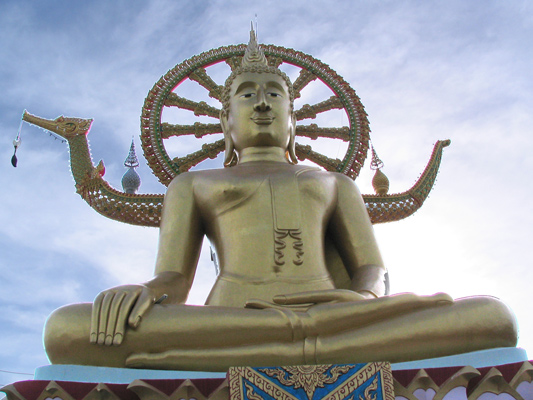 …despite the changes he has seen.