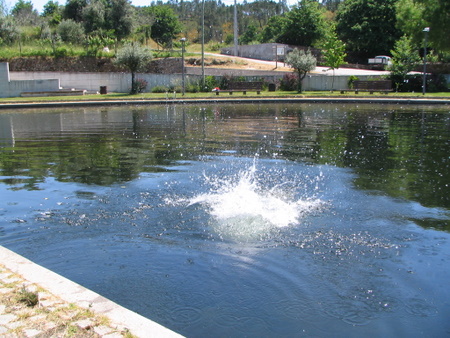 River beaches of Central Portugal
River beaches of Central Portugal
One of the best things about Central Portugal and amongst the first things we discovered since arriving here were the river beaches. All over Central Portugal the local municipalities have selected a local beauty spot and improved upon it. In the main they have dammed a river, or partially dammed it to make a swimming area and then included some facilities, a cafe usually and picnic areas and places to lie out in the sun. All are unique in their own way and a fantastic way to cool off during the hot summer months. Below are a few of our favourite ones.
First up and one of our favourites is Mosteiro. Not far form the small and pretty town of Pedrogao Grande, it has quite a large and fairly shallow swimming area – the base is cemented so no stumbling over pebbles but the water is always pretty cold. There is a pleasant little cafe next to a grassy area which serves a great tuna salad. There is also a well signposted walk which starts here and heads off into the countryside and takes about an hour.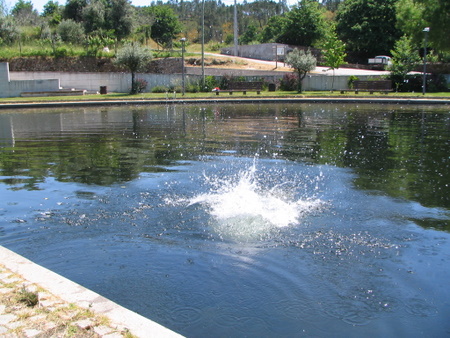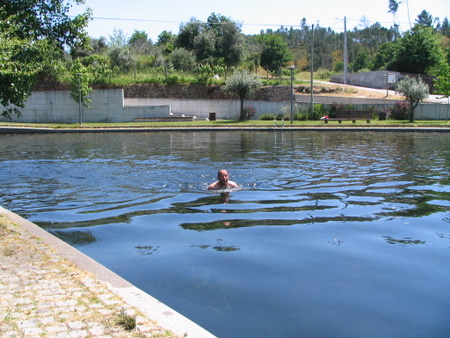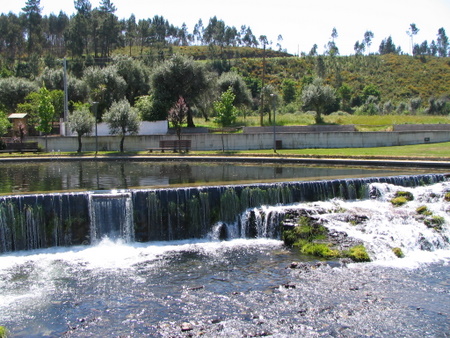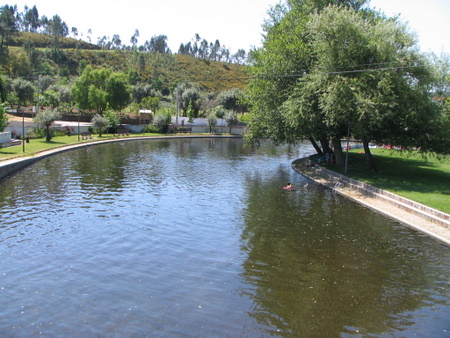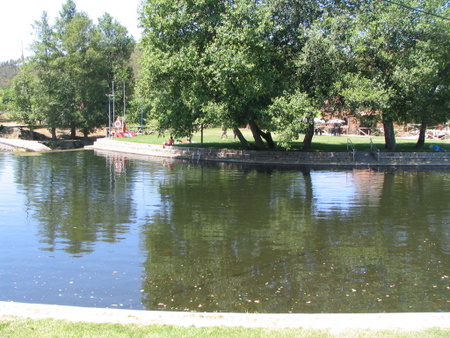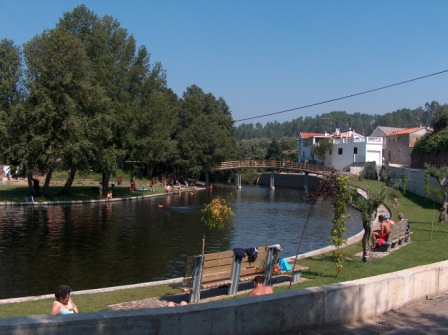 Next is Foz De Alge. Not a constructed river beach, it's just where the Ribeira de Alge joins the Rio Zezere. There is a campsite nearby so it's busy in the summer but here we are swimming in May in the peace and quiet. The water is always quite warm as well which I find a bit odd. In fact, generally the broad, natural rivers are nearly always quite warm and the narrow constructed river beaches are usually quite cold. As a natural river it has the added advantage that we can bring the dogs.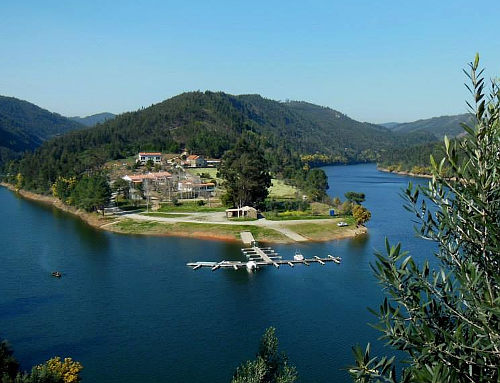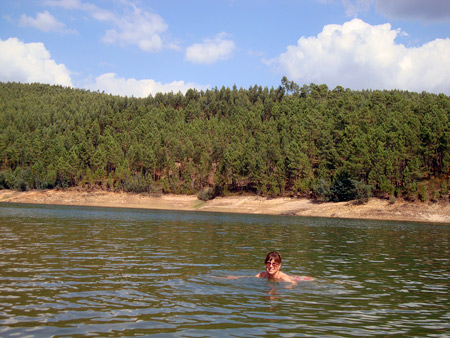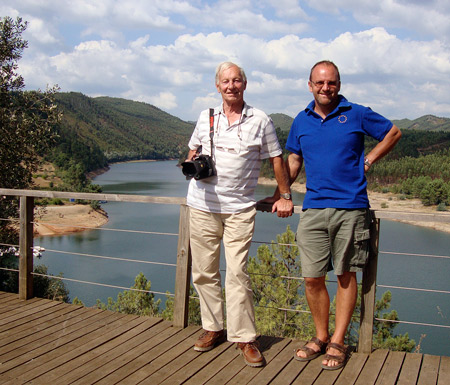 Dornes is a beautiful spot just downriver from Foz de Alge. Opposite the village is a nice beachy spot good for swiming. Dornes has the added advantage of a couple of local restaurants – we had a good meal at one during the local freshwater shrimp festival, and there is also a small hostel right on the river.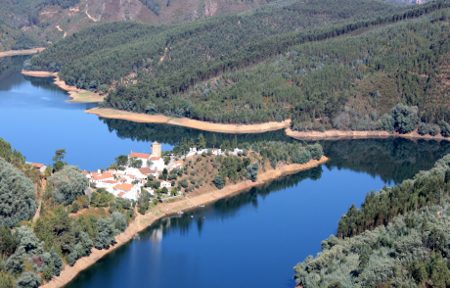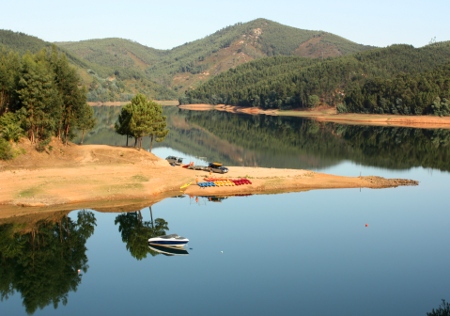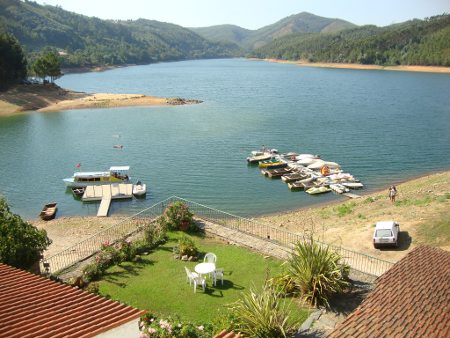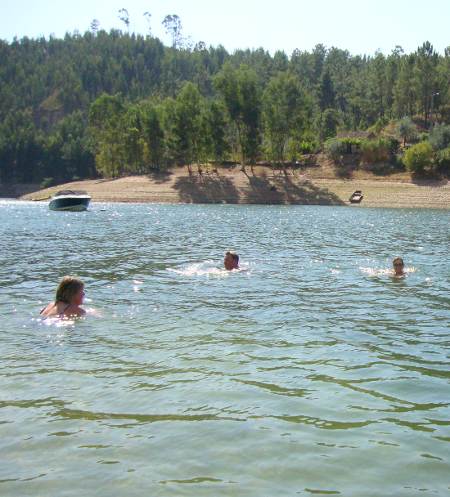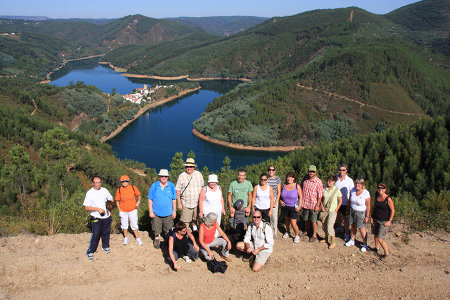 Serpins was once the end of the line for the local train from Coimbra. Unfortunately this picturesque service has now been discontinued but you can walk where the railway used to be, in places. Serpins itself is a sleepy small town/large village with the usual local restaurants and amenities. It has some history, mind, and in 2014 celebrated its 500th anniversary. It, of course, also has its share of river beaches. The official one, called Senhora da Graça is quite small but has all the things you'd expect – a grassy area to chill out, a small restaurant and also a small concrete block with toilets and showers. Again, out of season and/or during the week you are likely to have it to yourself. Going back to the railway, although it was the end of the line, they had plans to extend only to hit the buffers a mile or so upstream at the Cabril gorge. Here the rock was simply too hard to drill and so the plans were dropped. However, it's now a great little swimming spot if a little hard to find as it's down a dusty track. However, plenty do, and surprisingly, it's often busier than the official river beaches. But, of course we went there one perfect September afternoon and it was deserted. And this time Jussi got some swimming in as well.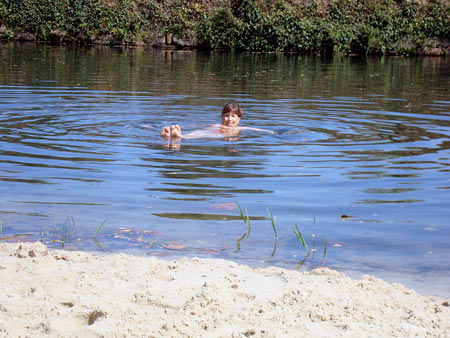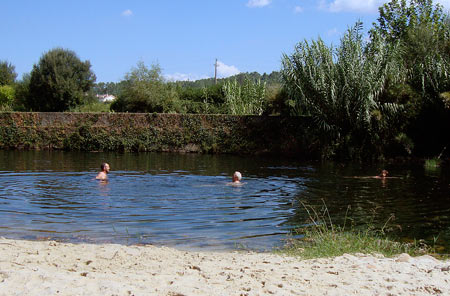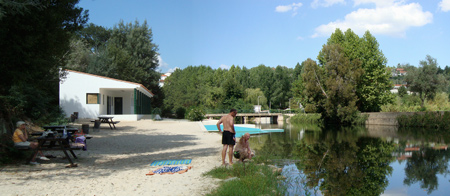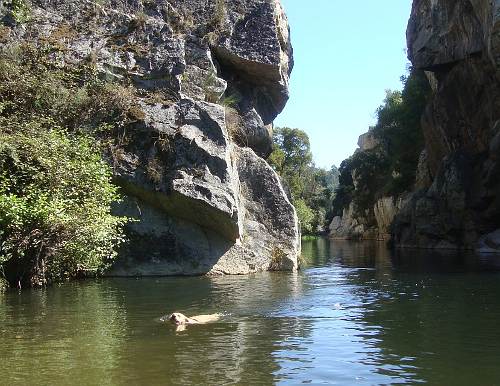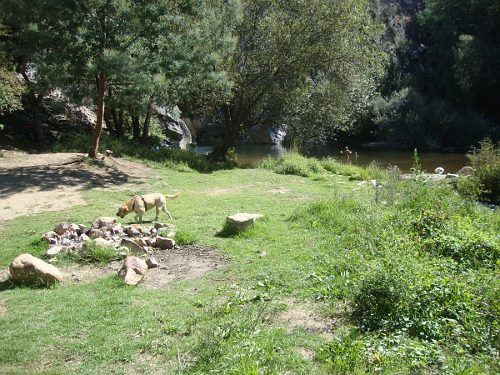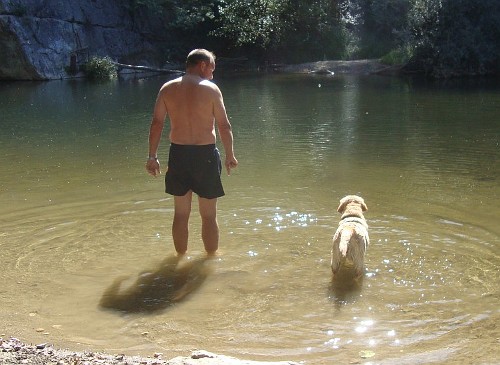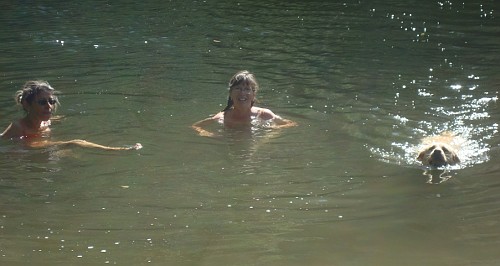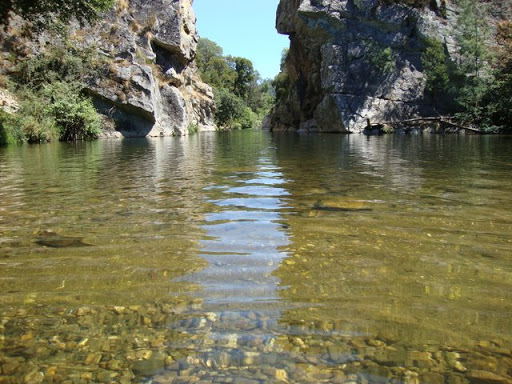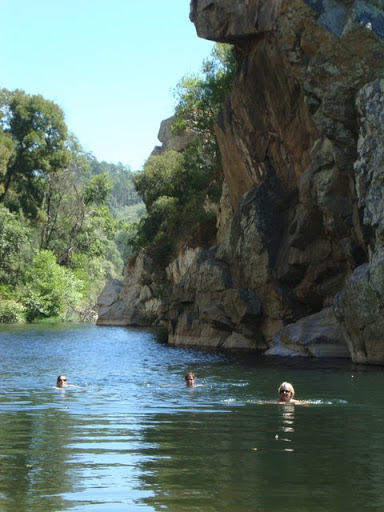 Up near our friends, Peter and Helen in the Village of Pera, near Castaneira de Pera is the riverbeach of Poco de Corga. The entrance is very attractive as the road is flanked by some huge oak trees. The riverbeach is also very picturesque but the water is always absolutely freezing as it's located higher up in the hills.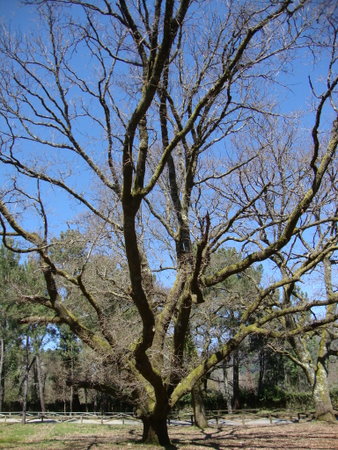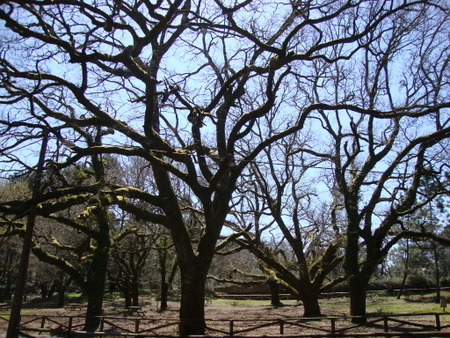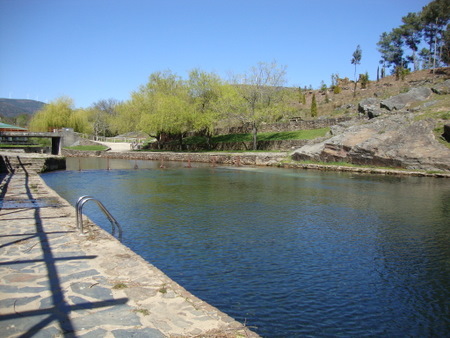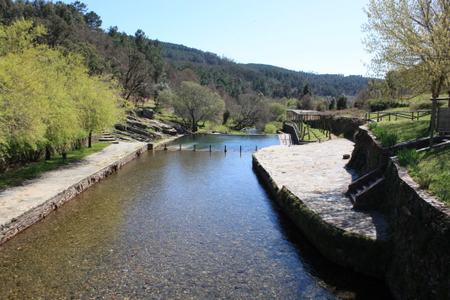 Here is the last section of photos, including four other beaches, at the pretty town of Gois, Praia de Bogueira, the ever popular but quite small Fragas de São Simão, on the way to Figueiro dos Vinhos, and our local spot only 20 mins drive from us- Louçainha situated in the hills behind Espinhal, not far from Penela. However, there are plenty more places to take a dip in the summer months and I've not even mentioned the place that we go to most often of all – Lake Cabril. That will keep for another page.