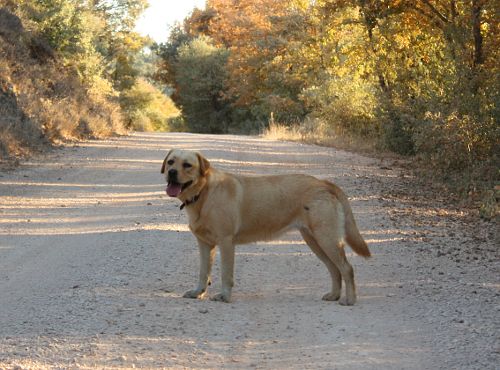 Walking with Gordo(n)
Walking with Gordo(n)
We occasionally go for walks with a group of friends known appropriately as 'Portugal friends'. Obviously the hairy one is a popular participant in these events, the most recent of which took place not that long ago. As we hadn't been for a while there were lots of enthusiastic greetings for the hairy one, accompanied with cries of 'oh gordo, gordo'. I think it was a compliment but it actually means 'fat'. As Labradors (as well as some of us humans) are prone to fatness, I determined to increase our regime of local walks, and so me and Gordon (the hairy one's new moniker) have been tramping the local countryside two or three times a week (NB As of 2012 when we got the new, more active hairy one aka Betty, it's been every day!). We usually go the same route which is about 6km and takes about an hour and is truly beautiful. Anyway, on our latest meander, I took some snaps.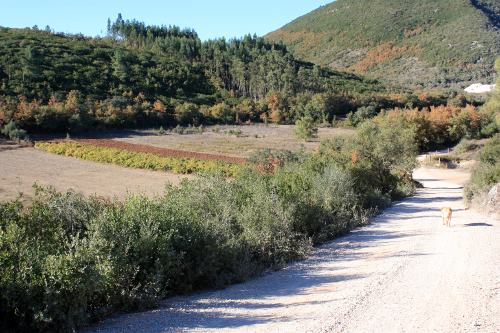 It's a very varied track – plenty of olive groves and fields of grapevines (hardly vineyards – all the land around here is divided into small family run plots)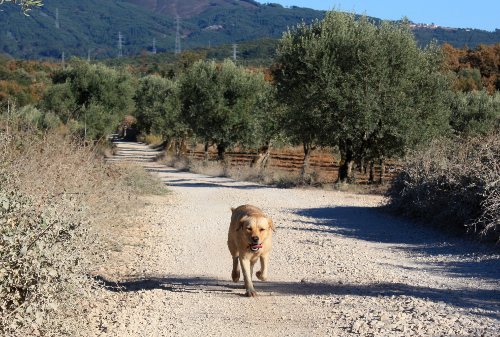 grape vines after the harvest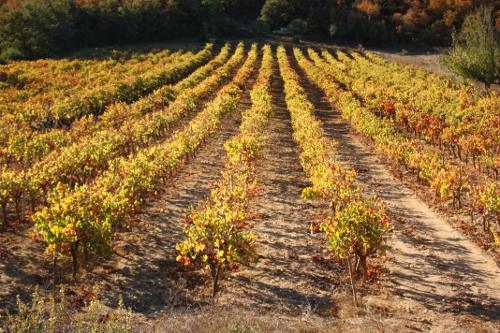 But there are tracts of woodland, mainly oak, as well.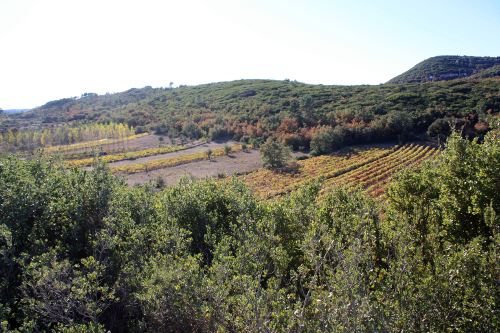 Although it is still very hot and dry for October (it's been in the high 20s, low 30s every day so far), the colours of Autumn are becoming apparent (or maybe everything is just dying in the heat!)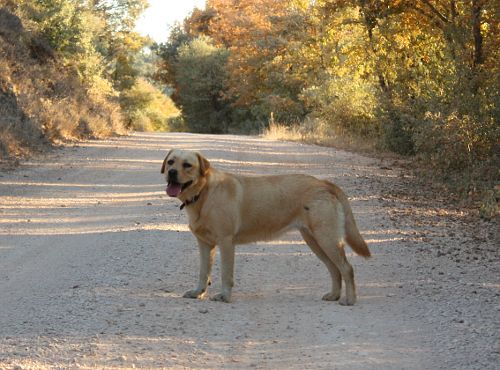 We very rarely see anyone – perhaps just an old woman with a herd of goats but this time there were two hunters with their dogs. They could have been out for birds, such as partridges, wild boar, deer (although I haven't seen any near here), foxes or perhaps rabbits of which there are many.
More photos here