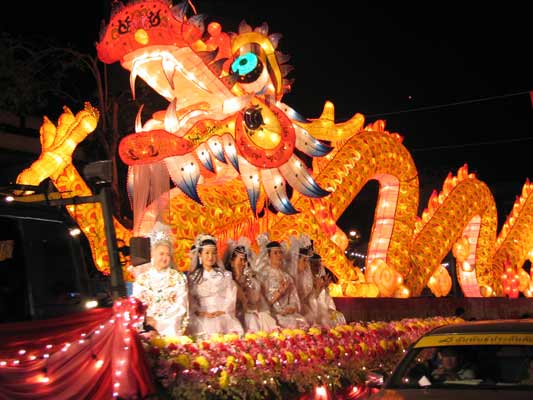 Chinese New Year
Chinese New Year
What better time to explore Bangkok's chinatown than Chinese New Year? Here are a few snaps and a bit of info covering our wanderings in January 2006.
Chinatown is a densely packed area of 'downtown' Bangkok which hugs one of the main thoroughfares and therefore also often takes its name – Yaowarat. All year long red is the defining colour of the area most notably in the gold shops lining this main road. But during Chinese New Year, it goes one further and everyone seems to be wearing this auspicious colour. Below is one of the main Chinese temples in the area. Packed with people making offerings.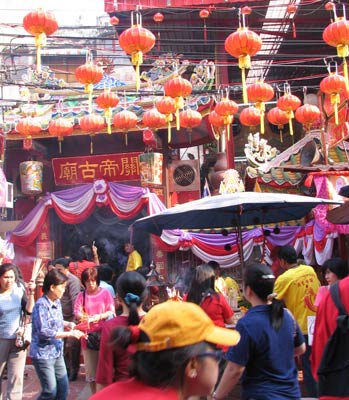 The temple below is Wat Traimit, the largest temple in the area. Despite being distinctly Thai it is also packed during Chinese New Year. Here people are praying in front of two figures covered in gold leaf which worshippers have placed on them. I believe these gentlemen may have been abbots at the temple. Insense sticks are lit and lotus buds are offered.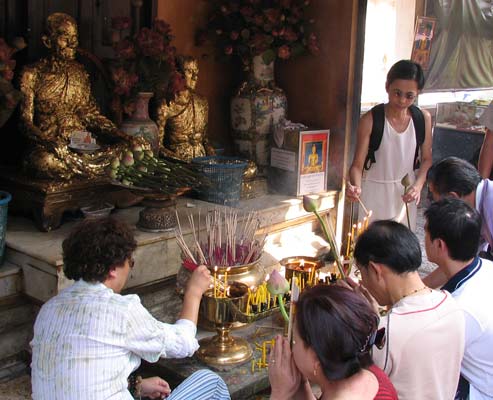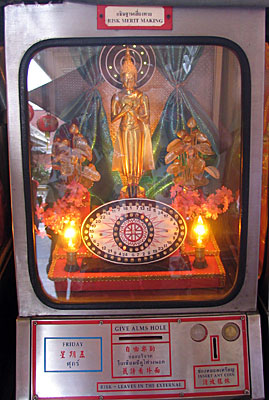 What is best described as a religious one-armed bandit. You put your money in the 'Give alms hole', lights flash and a number is illuminated. You then pick the card with this number on it and it tells your fortune.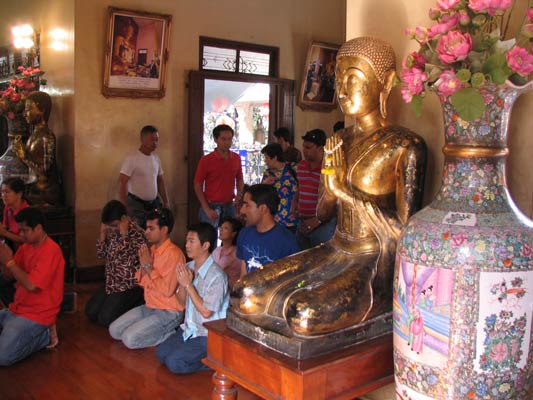 The people above are all praying in front of the most impressive feature of the temple – the 5 tonne solid gold buddha (below right). Apparently it was only rediscovered about 50 years ago after it was dropped and the plaster exterior came away revealing the gold underneath. It was thought that the plaster covering was made to disguise the buddha just before the Burmese invasion of the late 18th century.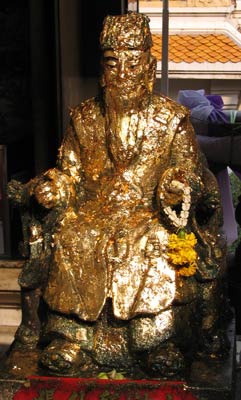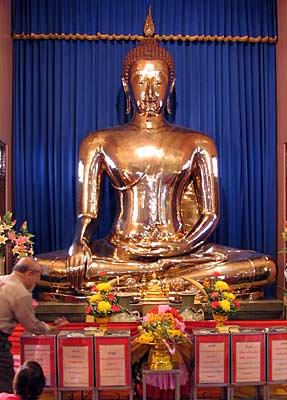 During our wanders around Chinatown we chanced upon a performance of some chinese opera. I have to say the audience was more interesting than the performance. These ladies were to later appear in the evening procession.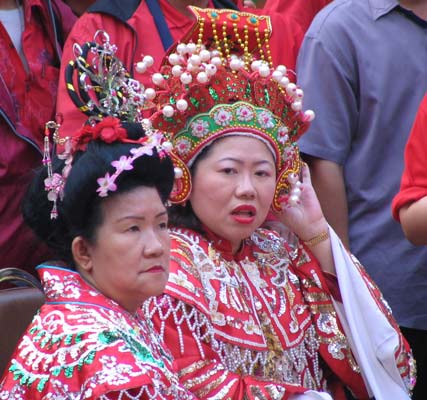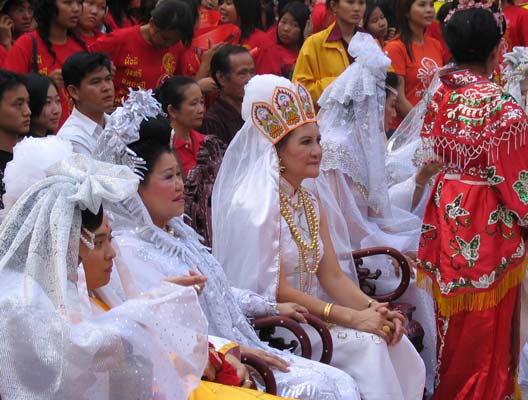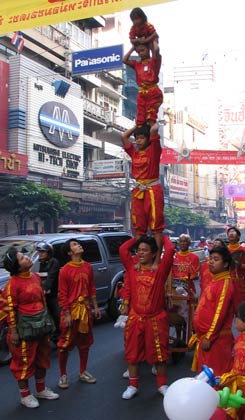 Although Yaowarat Road remained open to traffic, every now and then there would be an impromtu procession or dragon dance. this time it seemed to be a group of acrobats. – Mind you I don't know how much acrobatics the portly chap on the right got involved in.
Mind those overhead signs!
At the entrance to Chinatown they built a huge dragon which I must say looked rather impressive as night descended.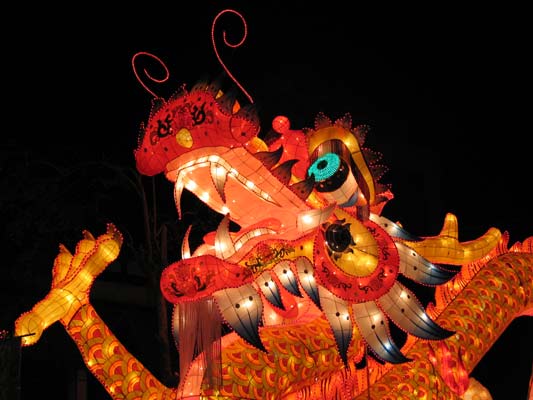 This is where we stopped to see the procession – and here come the ladies again. Actually these ladies came round on their truck about three or four times during the day and night!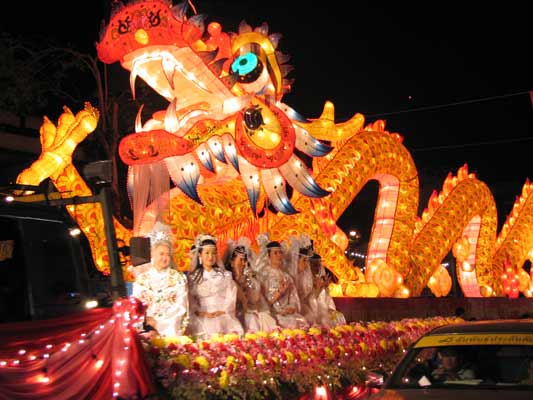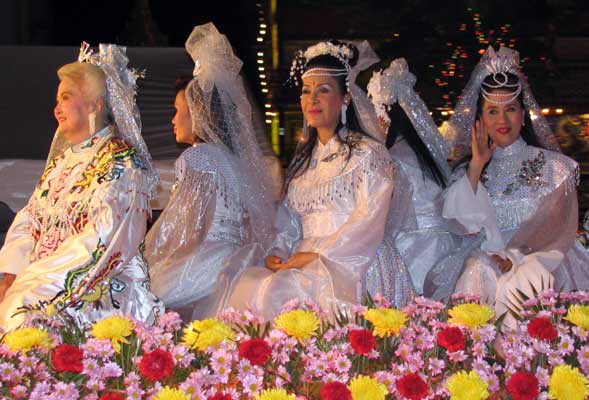 Here's a film of one of the impromptu dragon dances down Yaowarat Road