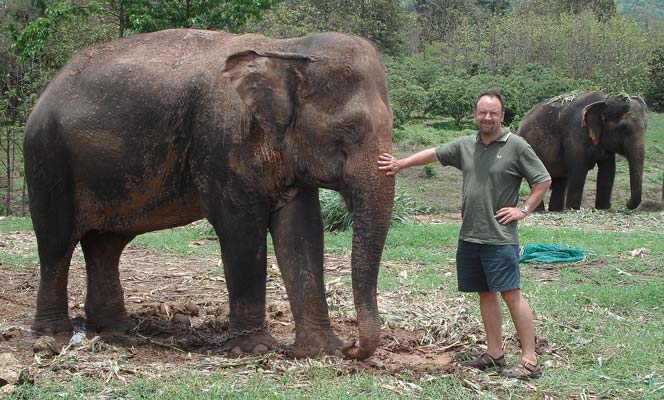 The Far North
The Far North
I lived in Hanoi for two years and loved heading off into the mountains to explore the rugged countryside and photograph the many different hill tribes that inhabited the completely undeveloped and wild regions of the north. In fact I even designed a website of my travels with the unimaginative name of "Ethnic Minorities of Northern Vietnam". However, I had never explored the areas of far northern Thailand which was even more famous for its colourful local people. I knew it would be more touristy and developed but I felt worth a look.
We took the overnight train from Bangkok to Chiang Mai in early May 2007. As the wet season had come a little early to Thailand this year, instead of hiring a couple of trusty Honda Waves, we decided on the dryer option of a Suzi jeep. So, in less than an hour after getting off the train we were heading north to our first destination: Fang. We had decided to head directly north, then follow the Myanmar border to the golden triangle and then head back to Chiang Mai.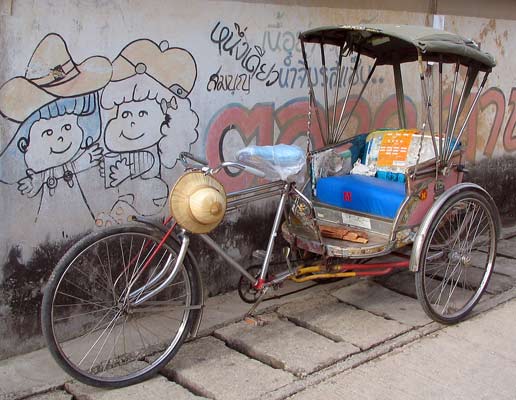 The countryside north of Chiang Mai is pretty rather than stunning as the suburbs and satellite villages of Chiang Mai give way to rolling countryside and rural scenes. Here we bumped into a few working elephants.
In a few hours we had arrived in Fang, a fairly non-descript small town with a few teak buildings holding back the inevitable progress of ugly concrete.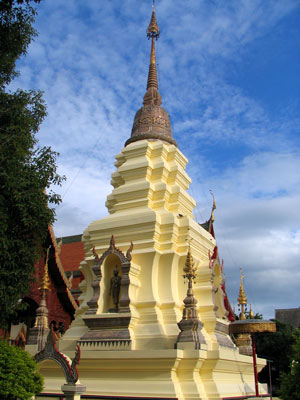 There are a couple of hotels in town and we chose the comfortable UK Hotel. The reason we stopped in Fang was that according to the guidebook the market was frequented by local hilltribes (Mien and Hmong). We didn't see any tribes people and didn't even spot any villages in the surrounding area (an unfortunate common theme on this short trip). We did find some hot springs however which were in a picturesque little spot which had been landscaped into a local tourist attraction.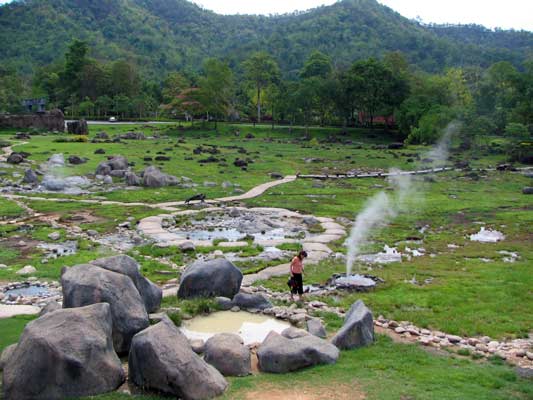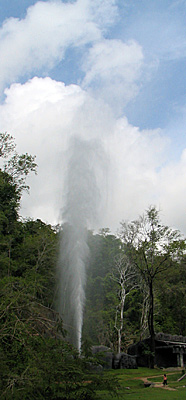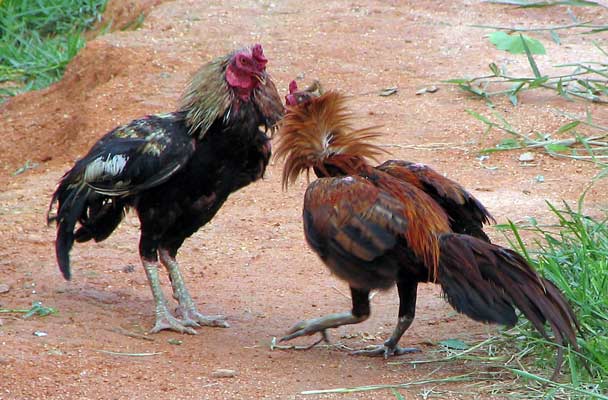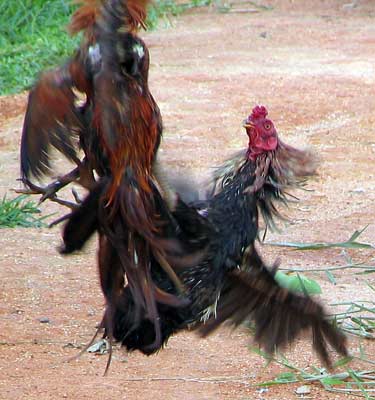 From here the road climbed, past the growing tourist town of Tha Ton (becoming quite popular for rafting trips) and then really into the mountains to Mae Salong. Here we did spot some hilltribe villages on the slopes of the mountains, which were all uniformly denuded of any trees.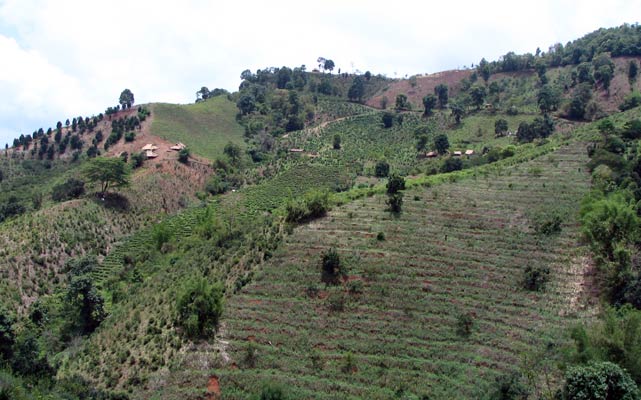 This area was probably the only real highland area we saw on the trip. The road is very windy, and steep in places (we needed first gear more than once) until we reached the hilltop town of Mae Salong. As any guidebook will tell you it is famous as an outpost of the KMT army from China and is the most 'Chinese' village in Thailand. A fact which the locals have gone to town on as now it seems to be a tourist trap for Thais as well as foreigners. We saw an Akha woman on the street – and like her brethren in Bangkok she didn't hesitate to approach us and try to sell her tourist goods (friendship bracelets and wooden croaking frogs seem to be the most popular items).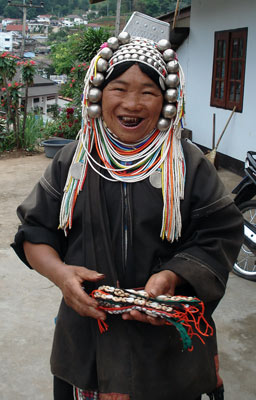 Disappointed with the touristy nature of the town we didn't stop for long. We could have stayed and gone on a trek from here to visit hilltribe villages but we decided to press on in the car. I think it would have been rewarding to stay in the mountains and visit the area around Doi Tung, now as famous for its coffee as its scenery, but instead, almost before we knew it the road had descended onto the plains and we were once again driving through the typical rural paddy field scenery common through all Thailand. We missed out on the border crossing town of Mae Sai and headed across to Chiang Saen.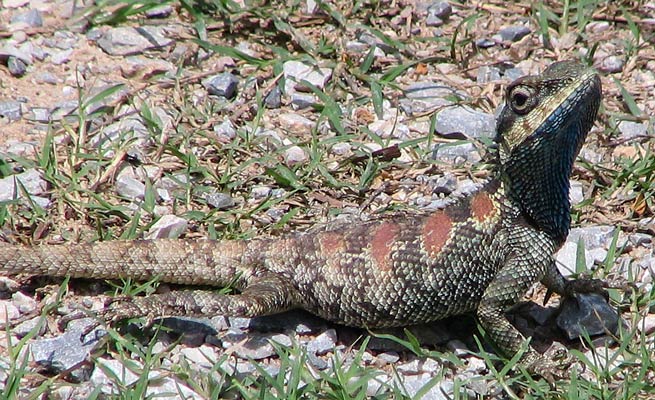 Chiang Saen is actually a pretty little town. Fairly unique amongst Thai towns it has been laid out on a very orderly grid with the quiet roads crossing each other at regular intervals. The whole town is still pretty much enclosed by huge walls and a moat which has been there since the 14th century or even before. There are a few monuments worth visiting. Probably the most atmospheric is Wat Pa Sak which means "Teak Forest Temple". I wouldn't say forest but the trees in the grounds certainly make it attractive.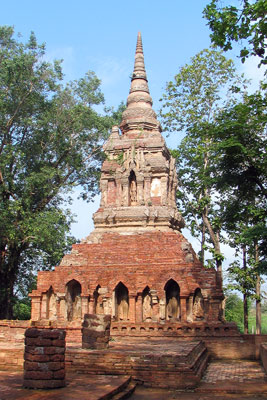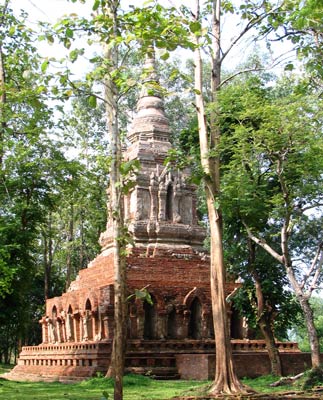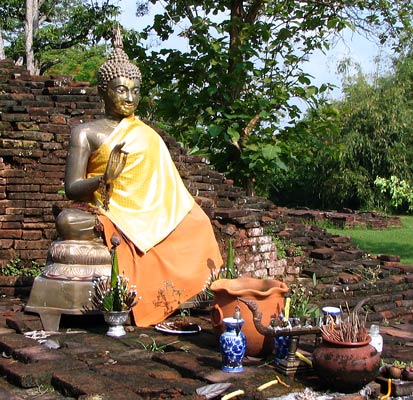 The main ancient Wat in town is Wat Chedi Luang, impressive in size rather than attractiveness. There are also a few stalls in the grounds selling knickknacks. Next door is the museum which is supposed to be pretty good but unfortunately it was closed when we visited. Nearby are two other Wats worth mentioning. Wat Phra That Chom Kitti which is just outside the town on a small hill. There are a few views of the town from here visible through chinks in the thick forest. Also a little further down the Mekong is Wat Phra That Pla Ngao. Also situated on a hill, its white Chedi can be seen for miles around and likewise there are great views over the town and across the river to the Lao hills.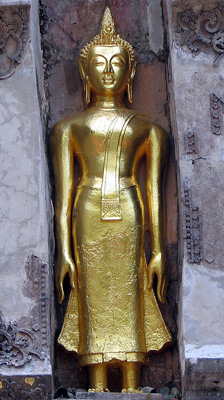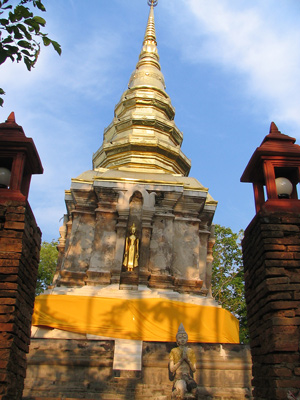 We stayed in an attractive colonial style house just outside the city walls – Gin's Guest House. There are a few large rooms and a very attractive veranda area to enjoy a few sundowners and if you crane your neck you can just about see the Mekong through the trees. Gin also organises a whole host of tours in the region, including up and down the river, even to Luang Prabang in Laos.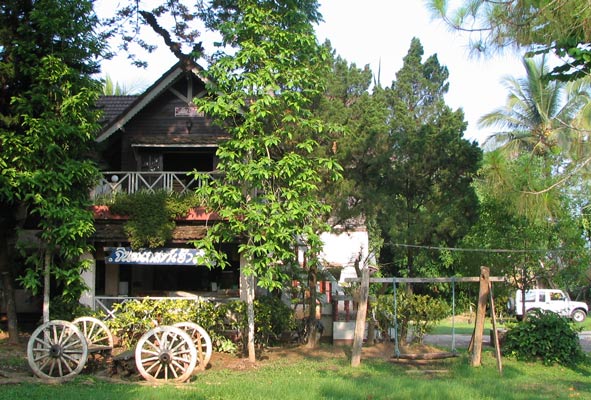 Just a few kms north of Chiang Saen is the Golden Triangle. In the past it referred to the whole area which was the epicentre of the world's opium production. Now however it only refers to the confluence of the Mekong and Nam Ruak rivers which form the borders of Thailand, Laos and Myanmar. As such it is now purely a tourist trap. The area around is quiet and rural, but the original village of Sop Ruak is just a collection of tourist stalls. There is also a huge golden Buddha and some gaudy metal and cement structures whose sole function appears to be that of a backdrop to thousands of tourists' photographs.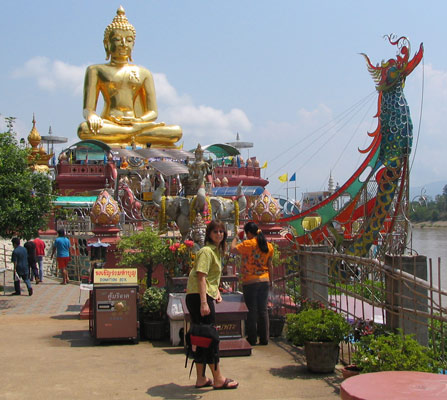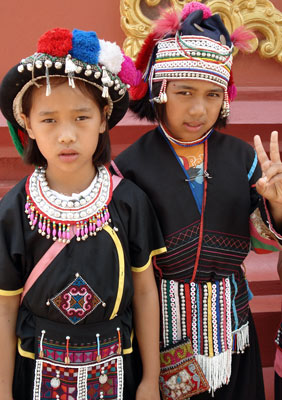 Having said that we did go to the House of Opium, which was quite an interesting little museum about the drug and its history in the region. It was certainly cheaper to go here than the huge monstrous new complex just out of town: The Opium Exhibition Hall which had been built to resemble a James Bond Villain's hangout rather than a museum.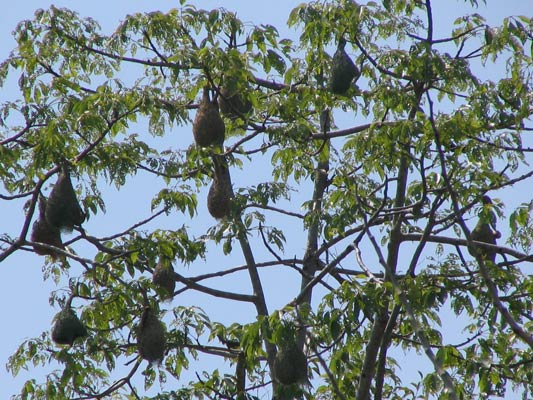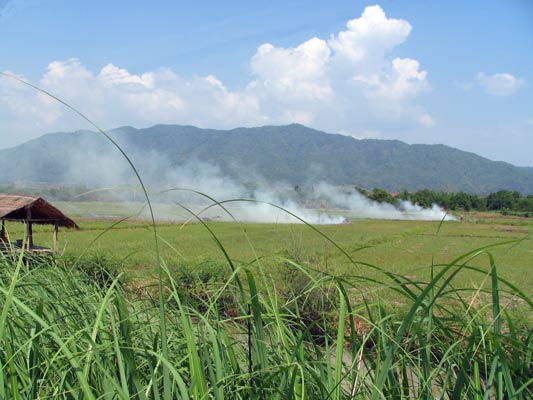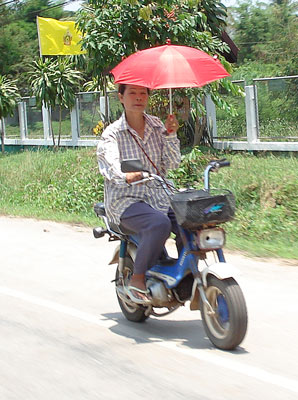 We spent a couple of days driving round the area, which was quite pleasantly rural but also completely and probably not surprisingly devoid of any hilltribe villages. So the moral is – if you want to see hill tribes in Thailand you have to go trekking and even then they will probably have already met thousands of tourists like yourself. In Vietnam, however, there are still many villages accessible from the road and untouched by the malicious influence of tourism – but for how long?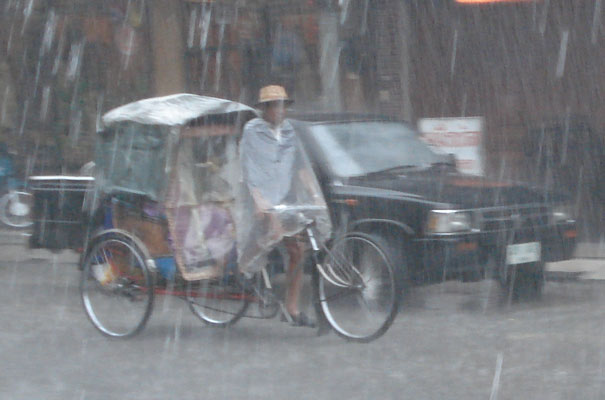 Back to the rain in Chiang Mai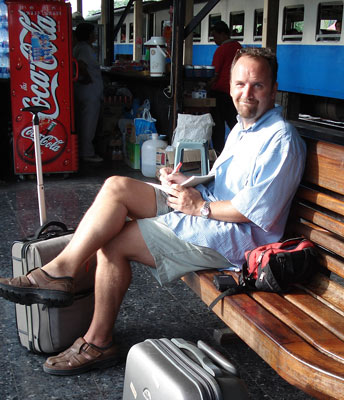 Practicalities:
"Journey" – Motorbike, car rentals, car from 800Baht per day, recommended
Baan Kaew Guesthouse, Chiang Mai, 600Baht Room with double bed, a/c etc, pleasant garden, quiet, recommended
UK Guesthouse, Fang, 250 Bht, double, ensuite. Rooms could be cleaner, but quiet and fairly pleasant place outside to sit.
Gin's Guest House, Chiang Saen, 300-400 Bht, big ensuite rooms in big old teak house. Nice garden. recommended